Speedpainting alert!
While I have done quite a bit of traditional art lately, I cannot show it, because - well, it might end up in a friend's book. Maybe she'll allow me to show the pics, but I haven't checked yet, so I won't.
But I have also been doodling on my iPad, you know daily practicing and such. I love my iPad for many reasons, but one of the most important ones is that it is such an awesome drawing tablet. Especially in conjunction with Procreate.
I heard rumors at the end of last year that Adobe and Apple may have PS CC come to the iPad. This is certainly interesting and I'll sure be all over it when it happens. But it remains to be seen if it will replace Procreate as my go-to drawing tool.
Hmm, * insert evil voice * who knows, maybe Adobe is making plans to buy Procreate, hmmm.
Well, no use really thinking or even worrying about that now. So, without further ado - here is today's practice doodle. The pose looks pretty easy, right? Well, it was not. At least not for me. There was a lot of back and forth and erasing and re-doing. In the end I think it came out o.k.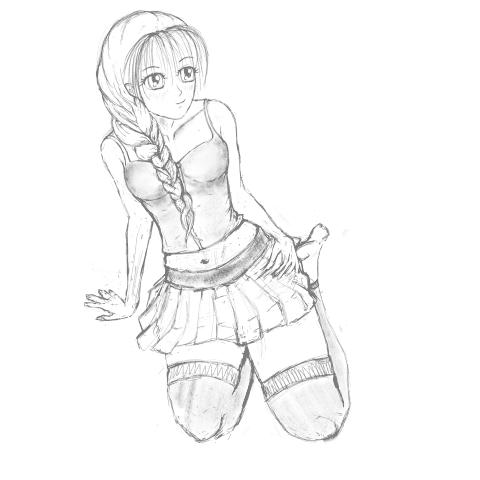 Hope you're having a wonderful weekend and a good start into the next week!
Here is my step-by-step process:
![divider.png]

***
Thanks for reading and viewing. I hope you enjoyed!
***