Earthlings I am Pricasso most wonderful artist and who are you? Did you have a most amazing Tuesday??? Pricasso certainly did and is. Today Pricasso to work put his donkey hair brush skunk juice paint magical fingers and silk canvas and for you spectacular stellar steemians painted what Pricasso deems his best of the best yet. Perfect, magical, most special decadent delight Pricasso calls Squares and Spots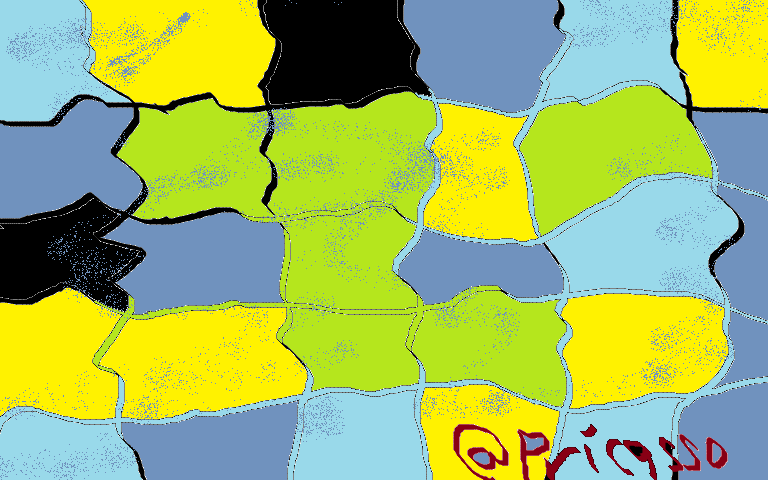 Was that his best yet? Pricasso seems to think so..
Be blessed and have an incredible amazing week further!
Cheer$;)