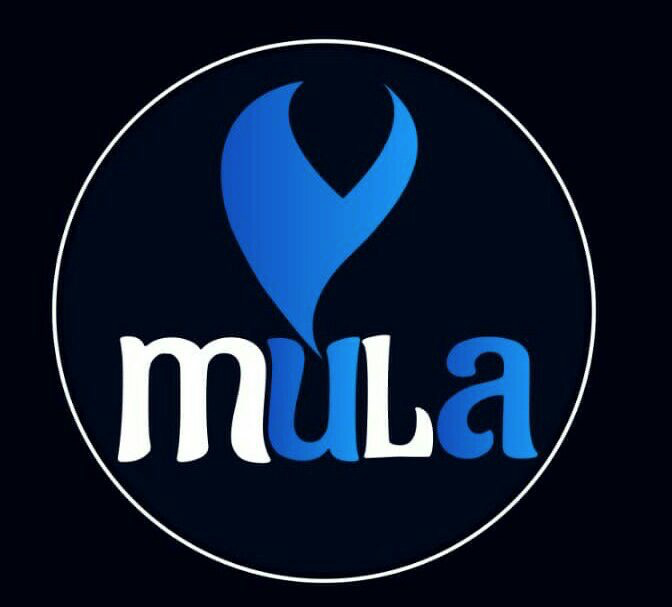 ANNOUCEMENT! The MULA AIRDROP IS FINISHED TODAY!**





@artzone Smart Media Community (SMC) is very happy to announce the completion of our airdrop of the MULA token to over 10,000 followers, contributors, and curators of our AMAZING COMMUNITY!
20% of ALL MULA tokens are in the hands of 10,000+ artzonians!


Curators, Contributors and Followers of the last 12 months have been rewarded AGAIN for their patronage and participation.


NOTE: Please use SteemPeak.com wallet OR KeyChain for Steem (chrome store) Wallet to verify you have received MULA tokens from @artzone ;-)

Using the steem-engine Smart Contract Token (SCT) on the Steem Blockchain, we have now completed on March 8, 2019, what we believe to be the FIRST AIRDROP on this important new Steem side-chain, that could eventually become a Graphene standard.
Please check your Steem Wallet to see:
SteemPeak Steem DAPP - Now supports the SCT token (!), and a market for it's trading
KeyChain for Steem - a fully featured steem wallet extention to Chrome browser
Many more to come, much of this occurring only just this week!

Distribution vs Value vs Scarcity




WE ARE GIVING AWAY (FREE) 80% of ALL MULA TOKENS to PARTICIPATING MEMBERS OF ARTzone!
60% of the MULA token will be LOCKED and reserved for specific functions over the next 5 years!
20% has been distributed to participating members of @artzone in the last 24 hours
20% will be distributed in the next 10 months to those the HODL!
20% is LOCKED and slowly spent to pay curators for their time and interest, developers to create our DAPP(s), Hosting costs, sponsorships.


Over 10,000 followers and contributors participated in @artzone SMC last year on the Steem blockchain and we now reward them, with their own blockchain and tokens to spend among each other and to trade for STEEM.

Let us CREATE A MARKET on the new exchanges that have appeared for this: steem-engine.com and steempeak.com. Soon in the future, we expect steemit.com and freedomex.io to join in exchanging SCT as well.

We believe with this plan we can create a market, MOTIVATE people to both use and hold their MULA, as well as create many incentives for curators, artists and musicians to contribute their VERY VALUABLE ATTENTION to the ARTzone!

A complete White Paper will be published soon, with complete technical details, to fully illustrate what we have done, and why, and how we arrived at these decisions as a DAC and fully intend to operate a DPOS blockchain as a 'Complementary Currency' (see wikipedia).

Roadmap:
A complete roadmap will be more fleshed out soon, but the basic idea is to HODL!

For the next 10 months, if you hold your tokens, you will be REWARDED FOR DOING SO!

With a further airdrop schedule as follows:

April 10, 2019 - 10% of the 2.4 MIL tokens will be distributed to all users holding tokens, based on how many they hold on this date.
May 10, 2019 - Same as above, etc for following dates as well
June 10, 2019
July 10, 2019
Aug 10, 2019
Sept 10, 2019
Oct 10, 2019
Nov 10, 2019
Dec 10, 2019

Please keep in mind no current STAKING feature is available and this will change soon. Once available, staking will be the same as holding tokens, and we will reward those that stake tokens as part of the road map going forward as the future reveals itself further to our community.


CONGRATULATIONS GOES OUT to OUR TOP 20 RANKINGS for the MULA AirDrop!





"edprivat",1,365,0,53,400,206,1339,38580 <= with "1339 activity points", we agree @edprivat to be MVP of ARTzone! Rewarded 38,580 MULA!
"surfyogi",0,16,0,78,19,429,1127,32472
"artzone.curators",0,0,0,3,1,474,958,27602
"gvand",5,23,2,109,50,227,873,25153
"mahzaizzatin",0,0,0,1,0,424,851,24519
"arieframadhan",0,0,0,1,7,416,842,24260
"anward-malick",0,9,0,2,36,388,827,23828
"zpzn",14,32,0,175,183,10,802,23108
"dianadee",5,11,2,86,136,183,790,22762
"syahhiran",0,0,0,4,9,383,787,22675
"mutiarahmi",0,0,0,1,13,377,770,22186
"testing123",0,0,0,4,0,378,768,22128
"iryani1",0,0,0,0,4,374,752,21667
"damoen",0,0,0,0,0,373,746,21494
"russeldammon",0,0,0,0,0,368,736,21206
"happyphoenix",0,4,0,49,56,262,731,21062
"ramonalexander",0,0,0,0,0,365,730,21033
"omotundegirls",0,0,0,1,0,363,729,21004
"adelepazani",19,52,0,136,170,20,727,20947


PIE CHART OF DISTRIBUTION:






Final thoughts for the most Amazing Day:





It starts HERE NOW!

Make a market on steem-engine and try out buying and selling MULA; let's demonstrate we have activity!
MULA is REAL!

MULA is as REAL as we agree to make it, THUS accept MULA for:
- your time and services
- to reward others for their service
- it will be valuable over a period of time

Whitepaper, Roadmap and WEEKLY SAT NIGHT DISCORD PARTY to follow SOON!

Happy Ladies Day to all our FEMALE members!
TOO MANY TO LIST so fellas; come to the party SAT and meet them yourself ;-)