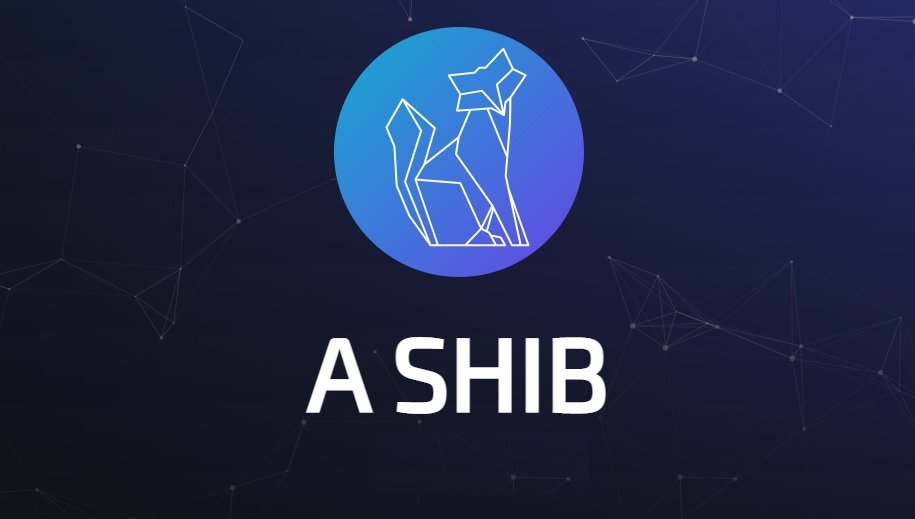 Overview
In recent times, meme coins have become more popular than mainstream cryptocurrencies such as Bitcoin and Ethereum. According to Coinmarketcap.com, the top two meme cryptocurrencies, Shiba Inu and Dogecoin, are now among the top 10 by market value.
What Are Meme Coins?
Meme coins are those cryptocurrencies that are inspired by popular social media jokes, sarcasm, or puns. According to Coinmarketcap, at present, there are about 124 meme coins. Tokens such as Shiba Inu and Dogecoin are some of the most popular meme coins in the market. Mainstream cryptocurrencies such as Bitcoin have been created with specific technology to boost trading and transaction in the crypto market while meme coins have not been created with a specific use or inherent value.
Are meme coins here to stay? No one can say because they might become mainstream or die a sudden death as soon as some other spectacle catches everyone's fancy. To get this answer and increase the utility of MEME coins one new token has been growing in momentum. It's called A SHIB, and it has been branded as Shiba Inu's sister.
What is Ashib?
ADA Shiba Inu, or A SHIB for short, is the 2.0 version of Shiba Inu built on Cardano, utilizing low gas fees and Cardano's Extended UTXO model. With ASHIB it's all about creating something that has utility across all aspects of the Cardano networks now and in the future. The goal is to make it easy for people who do not know anything about Cardano, to get involved with Cardano defi.
ASHIB is all about bringing new people into Cardano. Everyone knows about Shiba Inu. It was one of the most searched cryptocurrencies in the world in the last few months. ASHIB wants to bring that same energy and excitement that Ethereum's Shiba Inu has to Cardano. But ASHIB is different in the fact that they are adding actual utility to the ASHIB token with a long-term road map and plan.
Uniqueness of ASHIB
ASHIB is unique because the community behind it is unique. Anyone can create a token and a roadmap, but to have a community that is striving to create something that is both fun and has value is what makes ASHIB unique. ONE of the key unique features of ASHIB is that it will soon be used to purchase multiple CNFT lines. CNFTs will be able to be purchased at discounted rates if the buyer uses ASHIB tokens.
Unique is that ASHIB is set aside 25% of tokens for community ideas. Essentially, they want to fund the ideas community has, whether it's new utilities, marketing campaigns, whatever the community sets their minds to, ASHIB wants to have the funds to make it happen.
Features of ASHIB Token
Limited Token Supply - A SHIB will be dropping a total supply of 1 trillion tokens, which is significantly less compared to Ethereum's Shiba Inu, which currently has 589 trillion tokens. But the founders are optimistic that the initial supply will be enough to conquer the Cardano landscape.
Closing Burn - They will then burn a large number of our tokens based on the total amount sold during our public sale. For instance, if only 20% of the tokens allocated for the public sale are sold, the remaining 80% of the public sale tokens will be burned, as will 80% of the 800 billion tokens not allocated for the public sale. This is done to add value to tokens purchased during our public sale.
DAO Formation - They would like to establish a Decentralized Autonomous Organization (DAO) in which community members can propose platform changes that will be funded by the DAO Treasury or Community Ideas token reserves.
CNFT Marketplace - A SHIB's objective is to establish its CNFT marketplace accepting the token as payment, as well as to integrate A SHIB as a payment method for other CNFT marketplaces and launches.
How ASHIB is better than SHIBA INU?
A SHIB won't be entering the Ethereum network, however. Instead, it will be going in the Cardano network, a smaller but fast-rising blockchain platform that promises a lot of growth with lower gas fees—a payment that has hurt many investors and holders. With lower gas costs, A SHIB investors and collectors can reinvest more of their money into the coin's value itself and get more if and when the coin's value increases.
Another difference between the A SHIB and the Shiba Inu coins is the number of tokens available to the market. Shiba Inu has over 589 trillion tokens, where A SHIB only has 1 trillion. With a smaller volume, the value per coin rises faster with every transaction.
A SHIB will have a slew of exclusive non-fungible tokens in the coming weeks too. All of them will only be available to A SHIB owners as it will be the only mode of payment. By putting this gated access to a collection of high-potential coins in the fast-growing Cardano chain, the crypto world is most likely looking at a coin that will rise in valuation fast.
The A SHIB team looks to grow their community massively and bring a whole new ecosystem for exchange and content creation by entering into the Cardano network. The goal is to run a whole series of Cardano NFTs, which will allow more artists to generate massive revenue through the blockchain innovations attached to the non-fungible token movement.
Tokonomics
Token Name: A SHIB
Ticker: ASHIB
Network: Cardano
Total Supply: 1,000,000,000,000 (1 Trillion)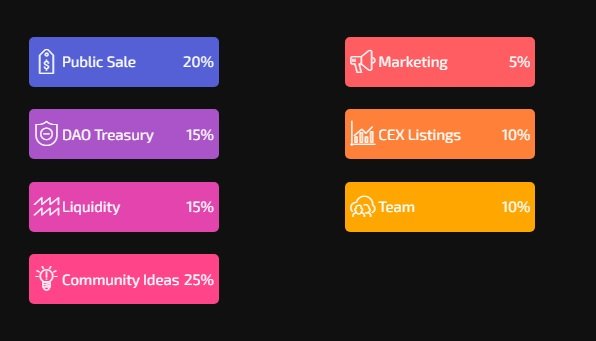 How to Buy ASHIB?
You can get ASHIB is through the website or through https://p2pb2b.io/token-sale/367/. Specifically, you can get ASHIB by sending ADA to the address specified on the https://ashib.io/exchange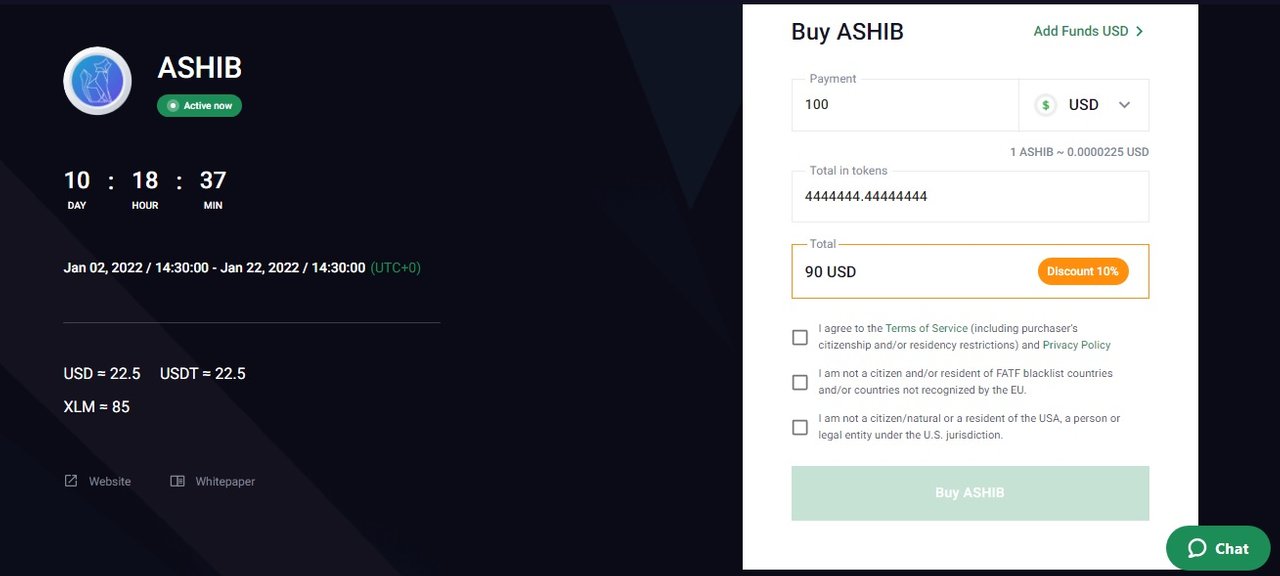 Conclusion
On a mission to build another cryptocurrency icon next to Ethereum's Shiba Inu, A SHIB enters the scene as one of the first three tokens on the Cardano network. Furthermore, A SHIB will be officially the first shib token on the ADA network, and it is planning to hit the market in the coming months. A SHIB aims to be as successful, if not even more, as the flagship meme token on the Ethereum network.
Read More Here
Website: https://ashib.io/
Telegram: https://t.me/theashibtoken
Twitter: https://twitter.com/ashibtoken
Discord: https://discord.com/invite/DKAWjq7qAY
Proof of Author
Bitcointalk Username: Victoriaone717
Bitcointalk Profile Link: https://bitcointalk.org/index.php?action=profile;u=3412038
Telegram username: @Sagarm007
Wallet address (from Yoroi wallet): addr1qye4agdsgk72dhta8ggcemg55eu0ufxrlw3mrm0q0626xppylch5vckt6d2d9mpg9f9u98lru7 gs78ey64acs0dqsklsc0pd3r