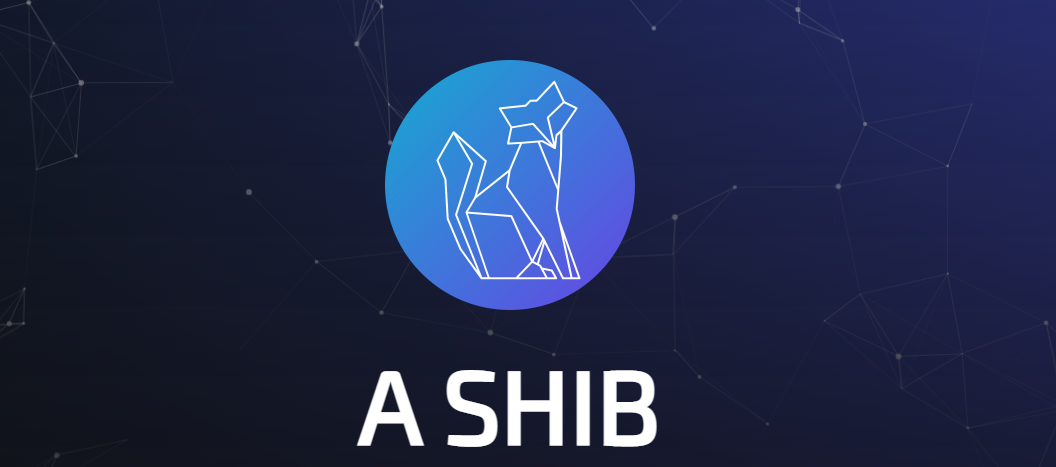 Introduction
Cryptocurrencies have grown in popularity over the last decade. Early users and investors have reaped significant benefits, even though blockchain technology is still in its infancy. There have been currencies of many varieties that have delivered various characteristics and solutions to the world. Memecoin was one of the most popular types, even though it didn't have much of a real-world application. Even Elon Musk backed the meme coin Dogecoin, and Shiba Inu, the best asset to date, has outperformed every other asset on the planet. Here is its sibling coin, A SHIB, which is similar to Shiba Inu.
What is A SHIB?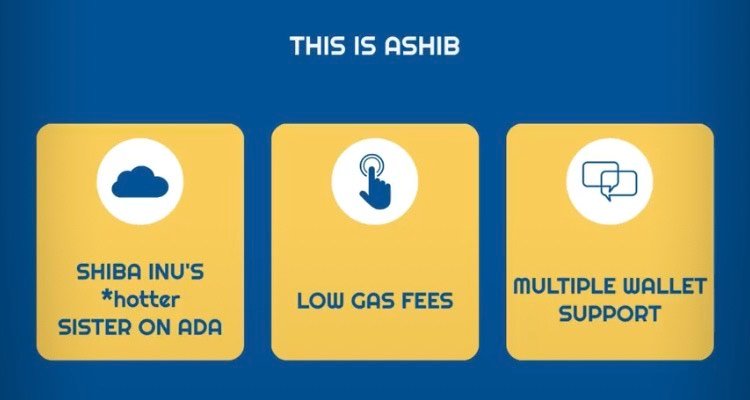 To Ethereum's Shiba Inu, Cardano is the Shiba Inu's sister. Shiba Inu is Ethereum's most popular meme token. ADA Shiba Inu 2.0, or A SHIB for short, is a Cardano-based version of Shiba Inu that takes advantage of Cardano's Extended UTXO concept and reduced gas prices.
By joining the Cardano network, the A SHIB team hopes to significantly expand their community and create a new environment for exchange and content development. The goal is to launch a series of Cardano NFTs, allowing more artists to profit from the blockchain advances associated with the non-fungible token movement.
Why ASHIB?
A SHIB is a Cardano meme token that aspires to construct a decentralised autonomous organisation (DAO) with its own NFT marketplace and integrations with others. Although it is a meme coin, it has several real-world applications and features such as NFT and DAO, which are now very popular. If you agree with this concept, please swap ADA for ASHIB and join the community!
Roadmap
● Current: Initial Token Sale
As part of our public sale, 20% of our token is currently accessible for swapping, as per our tokenomics. The only way to download ASHIB without dexs is through our website or p2pb2b.io's launchpad.
● Burning out
When the project starts on P2P on January 22nd, the public sale will end. A large number of A SHIB tokens will be burnt at this time, based on the total number of tokens sold during the public sale. For instance, if just 20% of the tokens designated for the public sale are sold, the remaining 80% of the public sale tokens are destroyed, and the other 80% of the 800 billion tokens not assigned for the public sale are also burned. This is done to boost the value of tokens purchased during the event.
● DEX & CEX Listing
The team plans to list ASHIB on a DEX after the public sale and closing burn. The exact date is yet to be determined. Follow @Sundaeswap on Twitter for updates on when their DEX will be available. On January 22nd, the project will be published on p2pb2b.io, a respected centralised exchange!
● Formation of the DAO
The project's goal is to create a Decentralized Autonomous Organization (DAO) where community members can submit suggestions for platform upgrades that will be supported by the DAO Treasury or Community Ideas token reserves.
● CNFT Marketplace is a marketplace run by CNFT.
The team hopes to develop a project-specific CNFT marketplace that accepts ASHIB as payment, as well as integrate ASHIB into existing CNFT marketplaces and launches.
Tokenomics
1000B
The total supply of A SHIB is 1,000,000,000,000 tokens. This is significantly less than Ethereum's Shiba Inu which has 589 trillion tokens.
There is a significant portion of tokens to Community Ideas and the project's DAO Treasury. The idea is to equip those both within the DAO and those in the community with the resources they need to accomplish community-led ideas and initiatives.
Distribution
Public Sale 20%
DAO Treasury 15%
Liquidity 15%
Community Ideas 25%
Marketing 5%
CEX Listings 10%
Team 10%
Exchange Rate
The exchange rate is 100,000 ASHIB for every 1 ADA. This will not change until we launch on a DEX at which point, the value of ASHIB will be out of our control, and left to the decision of the general populace.
Team
ASHIB's creators have chosen to stay nameless for the time being. This has nothing to do with the project's credibility. The team wants to let the project expand naturally, without the help of the supporting team. "There are over 5 of us working hard to establish a platform worth vouching for," the team claims.
Conclusion
The project appears to be an excellent place to invest, similar to how the Shiba Inu rose to prominence. The quantity of tokens available on the market is also a big distinction, or advantage, that ASHIB has over Shiba Inu currencies. A SHIB has only 1 trillion tokens, while Shiba Inu has around 589 trillion. With a lower transaction volume, the value per coin climbs more quickly with each transaction.
So much within a meme coin makes it something useful and also interesting. Do check out the website to know more about A SHIB!
For more information
Website: https://ashib.io/
Bounty Thread: https://bitcointalk.org/index.php?topic=5380499.0
Telegram: https://t.me/theashibtoken
Twitter: https://twitter.com/ashibtoken
LinkedIn: https://www.linkedin.com/company/ashib-token
Discord: https://discord.com/invite/DKAWjq7qAY
Instagram: https://www.instagram.com/ashibtoken/
Written by
K. Siva Arulmani
Bitcointalk Username: : @siva1978
Bitcointalk profile URL: https://bitcointalk.org/index.php?action=profile;u=2373654
POA: https://bitcointalk.org/index.php?topic=5380499.msg58967795#msg58967795