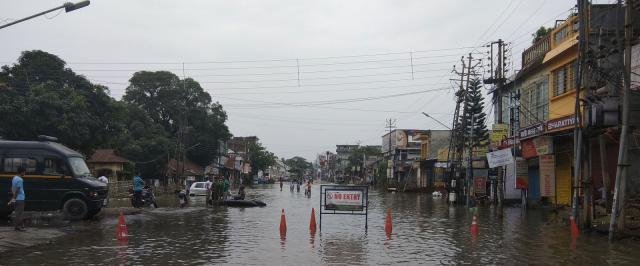 In Assam, Tripura, Manipur and Mizoram flooded in heavy rains. Most of the river's water is on the biopsy. More than four lakh people have lost their lives in flood. The weather office has more heavy rain warnings.
Assam is the worst affected in flood As of Friday evening, Assam State Disaster Response Authority (ASDMA) estimates that 3,885,570 people of 668 villages in seven districts of the state will be affected by floods. In the flood waters, 325 homes were floated.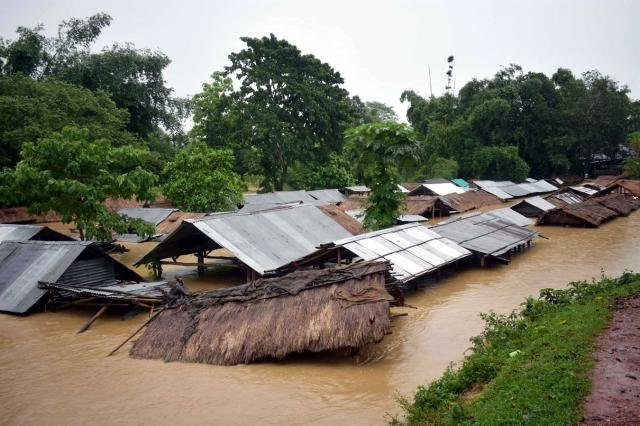 With that there is collapse The news of the collapses from different parts of the state. Ambubachi fair from 22th June at the Kamakhya temple in Nilachal hill in the capital Guwahati. About 5 lakh pilgrims gather every year. Road to Kamakhya mountain collapses on Friday Due to the collapse, there was a haphazard road and railways.
Manipur, Mizoram and Tripura are also cut off due to the collapse of Assam. Today it is known that the new area of ​​Tripura is inundated. The vast area of ​​the capital Agartala is submerged. Regarding flood situation in the state today, Tripura Chief Minister Biplob Kumar Deb said, the situation of the state is awful. There has not been such a bad situation in the last 31 years. But the state and central government are working together to combat the situation, the Chief Minister said.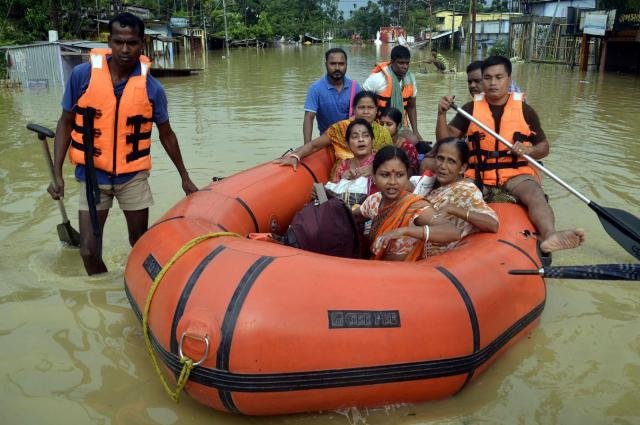 Tripura has been evacuated from Gaziabad for the rescue work, the jawans of the disaster management forces have been evacuated. In addition, Army-led Assam Rifles were also taken to the rescue. On this day Chief Minister of Helicopter visited the flood-hit area.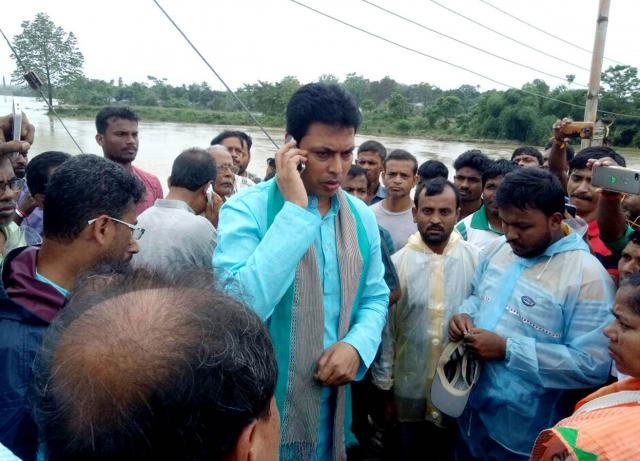 Monipur and Mizoram in the same condition. Manipur Chief Minister N. Virendra Singh tweeted that his state has collapsed and his state In addition, floods flooded many areas. The army has been deployed. Mizoram also collapsed Many areas are submerged. Thousands of people have come to the shelter camp.
At least 18 people have died due to disaster in the North-East in the last 48 hours. In all, the southwest monsoon wind blew up at the beginning of the northeast of India.