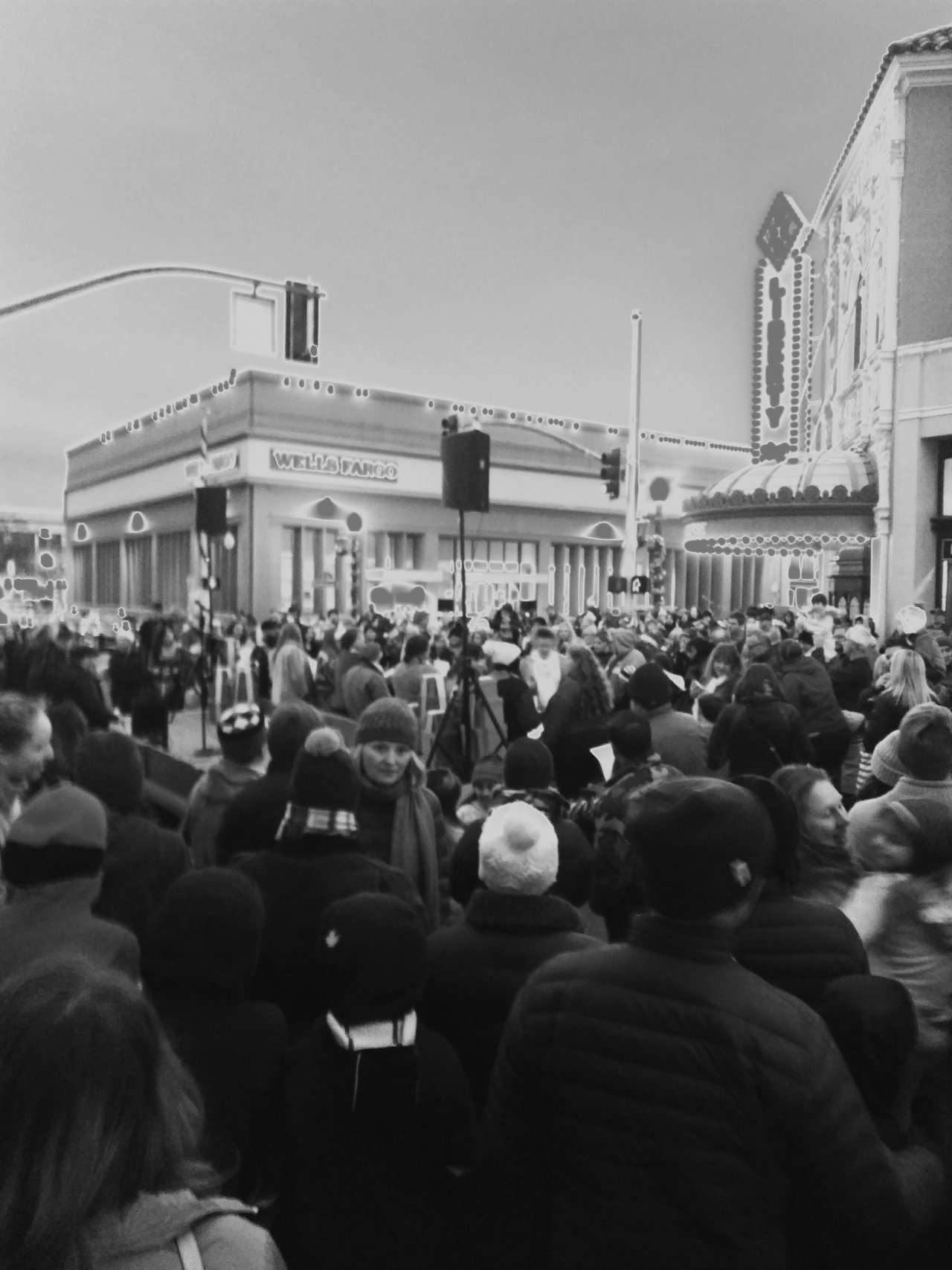 Here is one shot of the downtown gathering in front of the Liberty theater in which the mayor and many showed up to turn on the lights of Commercial Street, a small town celebration. The queer choir opened singing Christmas songs and wondered aloud in the microphone why the crowd was so quiet. When asked to sing along, most did, but very under the breath.
As you can see, I played with my phone, turning all black and white and also making the town look plastic, or like a movie set, highlighting instead the people.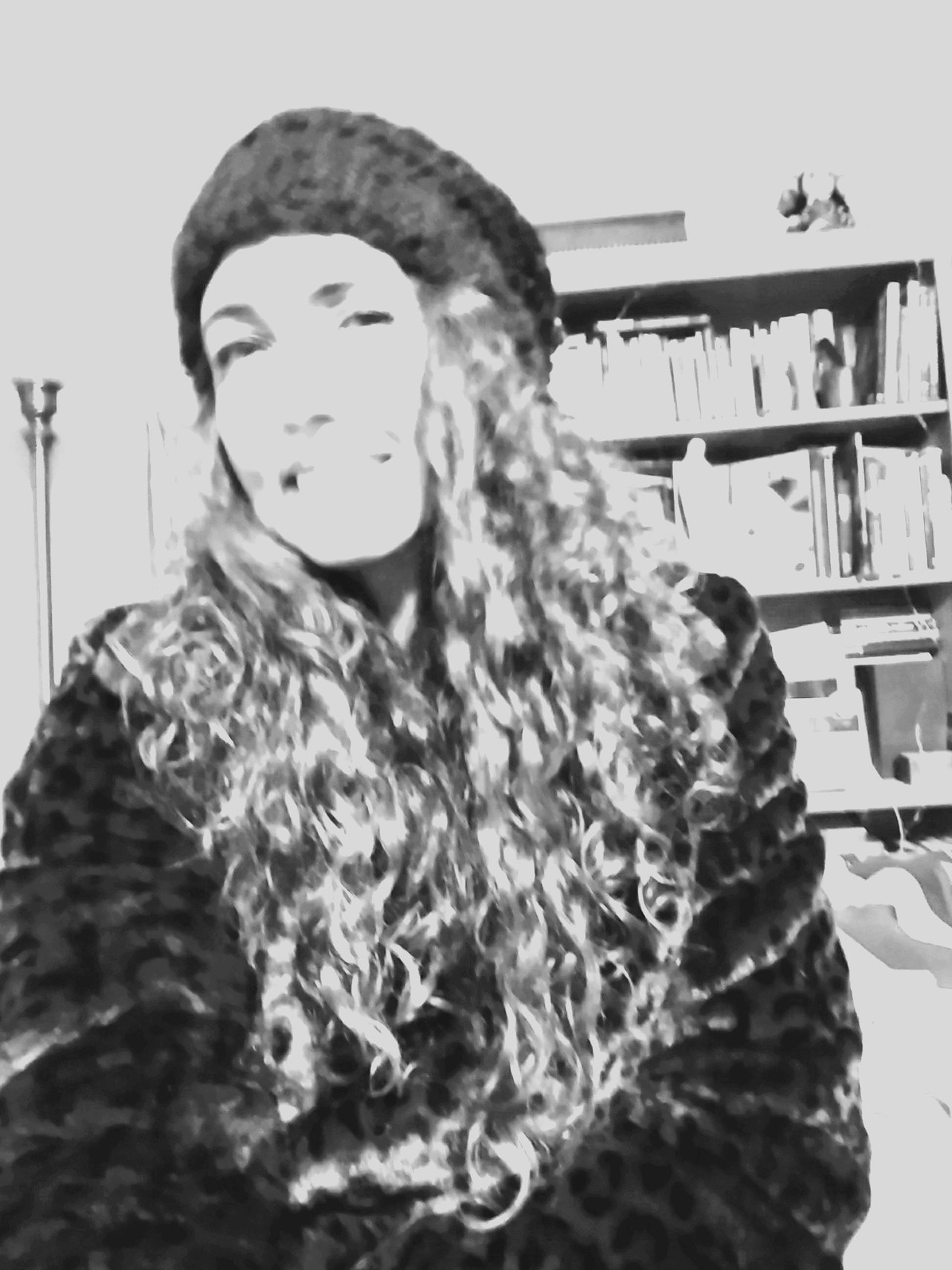 And, here is one of me, black and white and lots of light erases in minutes the lines of time. I'm all bundled up in my crocodile coat and burgundy, hand knit hat, but still it was a very cold night downtown and it took much to warm up again once home after being in the frigid air that blows up the river, in from the ocean.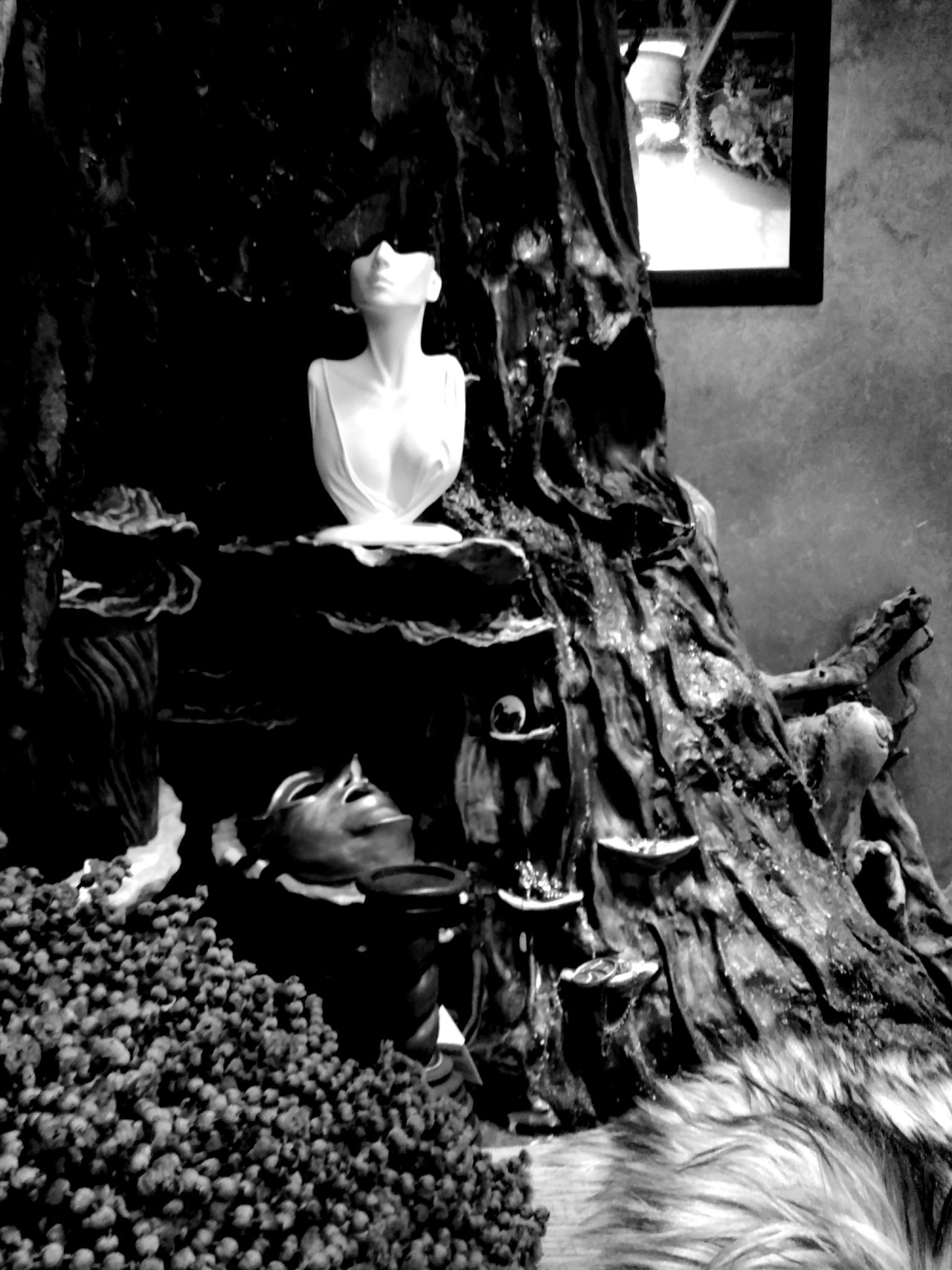 After Santa arrived on the blinding red lights of a fire engine and the electric cords made connection, we went to an underground, through the wardrobe event in which a fat queen ran around in swishing skirts yelling at people, children through snowballs (crunched up typing paper) and we ate sticky pieces of powdered sugar covered Turkish Delight. My friends were looking at scarves and striped vintage pants in one of the underground shops and I found a lama skin covered couch to sit on and try and warm up while the other women looked at what they could buy. This is the scene from that seated vantage point. Faces in trees.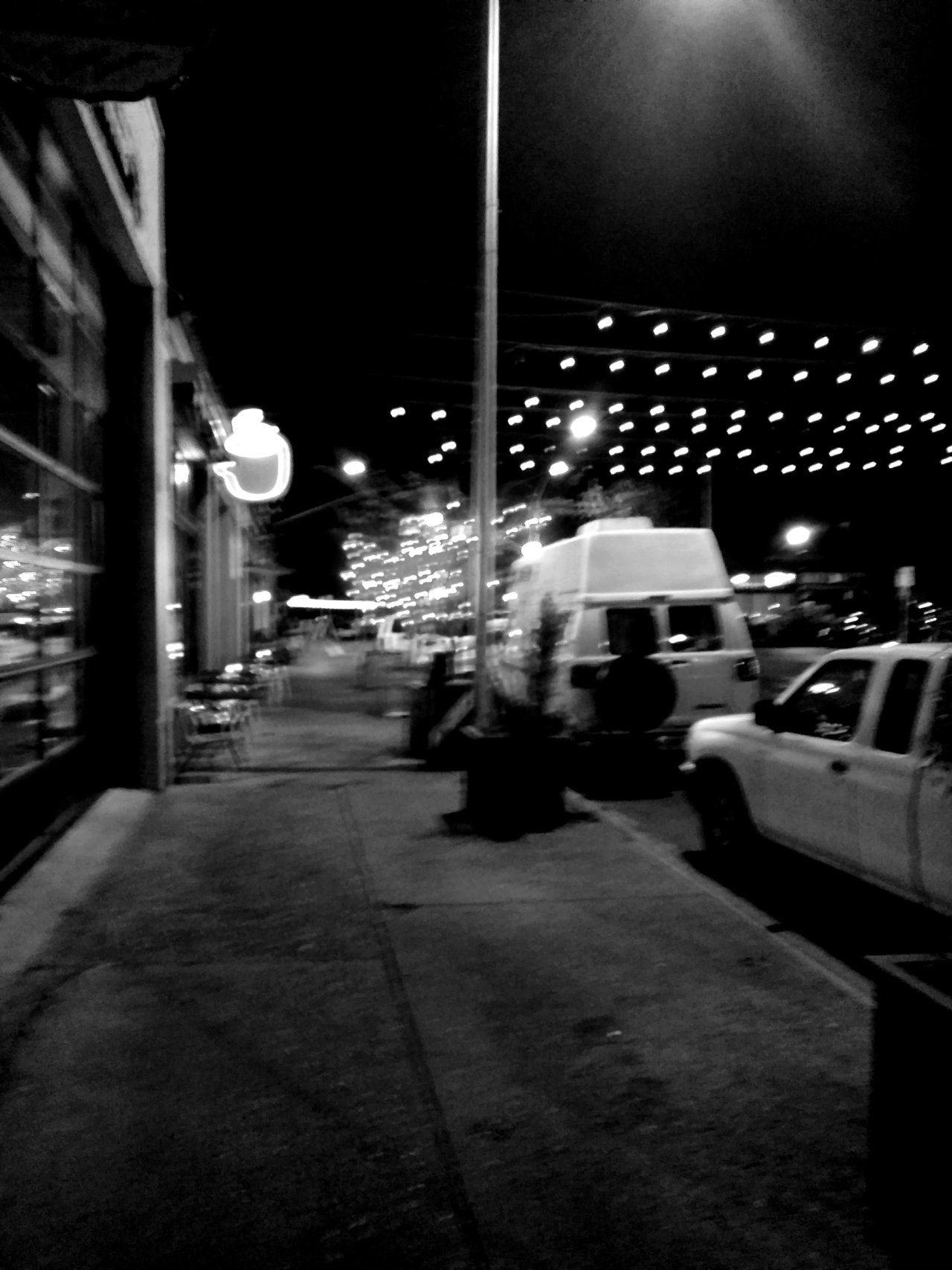 Last is a view of the street in front of Astoria Coffee House, the white lights, line of white vehicles, the deserted wintry street where we shook and shivered waiting for our Japanese pancake to go from the hole in the wall restaurant.
So, I don't know? Black and white to highlight the white instead of green and red? The spirit that lies beneath, what must interact with all in order to even be seen? What do you think?