Dukes and Duchesses of the Deserted!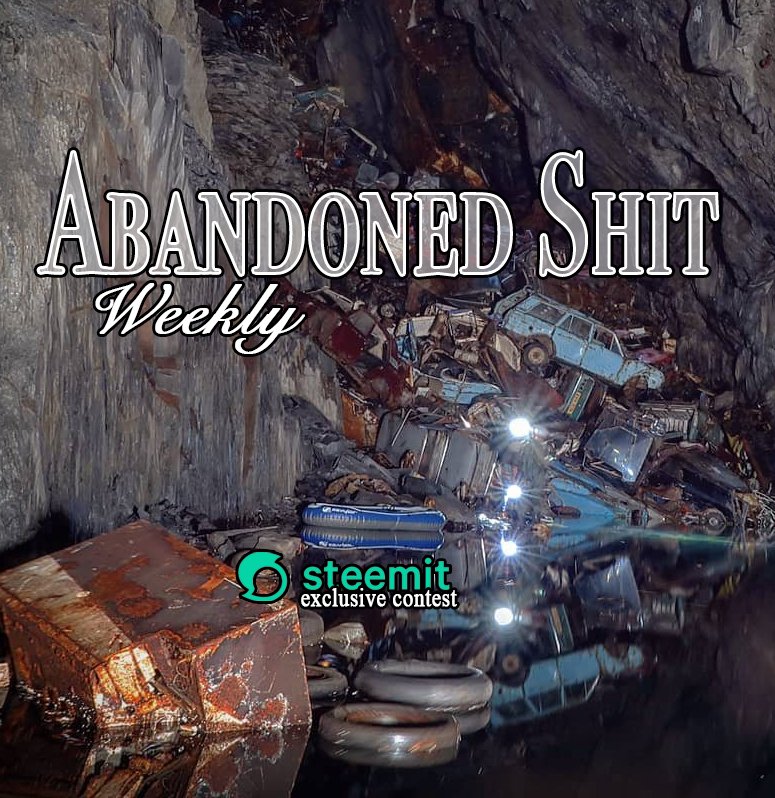 I really love having a broad (and slightly abstract) theme such as "water". It allows for you folks to get creative and makes for an interesting round of the Abandoned Shit Weekly Contest. There were some really cool entries and lots of places I'd love to visit myself. Let's take a look at this week's winners!
The Theme:
This week's theme = WATER! Your subject/photo must be SOMEHOW related to water.
Perhaps a ship? Maybe an old well, or water tower? How about an old bridge or dock? Structures destroyed by a flood? Hell, maybe just an abandoned house with a stream in the photo? The rules for this theme are very loose, but it has to be related to water in some way... directly or indirectly.
---
The results:
1st Place Winner - 50% SBD Revenue from this week's ASW Contest posts:


@richardsreality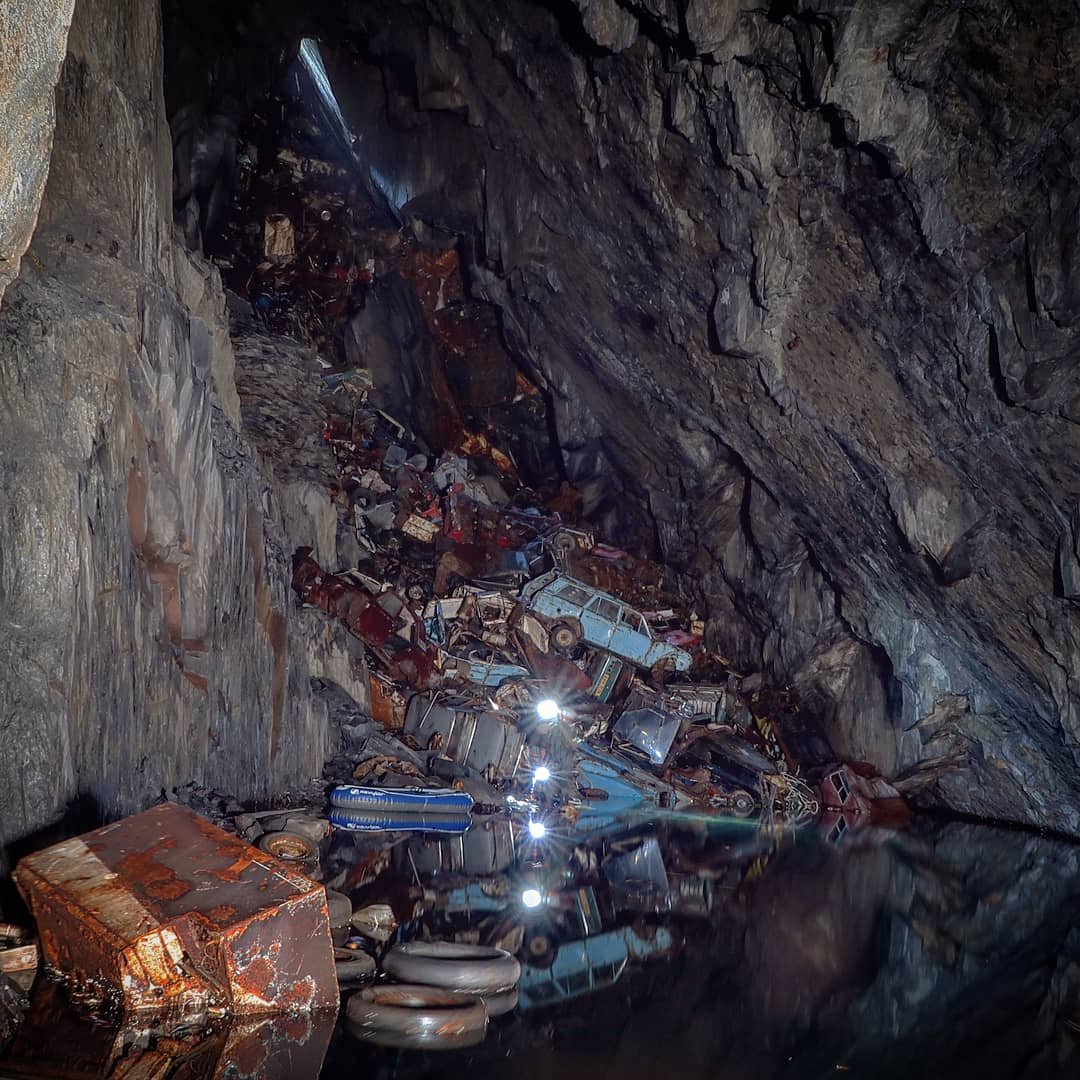 As soon as I saw @richardsreality's post, I knew it was going to be hard to beat. Check out this mountain of vintage vehicles cascading down into a flooded mine! It's found in Wales and upon researching it a bit myself, there's a good amount of mystery surrounding it; like who did this, and why? Thank you for sharing this and congrats!
From the author: "I visited here yesterday for the third time. This is the car cave in Wales, UK, where hundreds of cars have been dumped down into the lake through a hole in the mountain roof."
ENTRY = https://steemit.com/aswcontest/@richardsreality/cavern-of-lost-souls-aswcontest
---
2nd Place Winner - 35% SBD Revenue from this week's ASW Contest posts:


@photovisions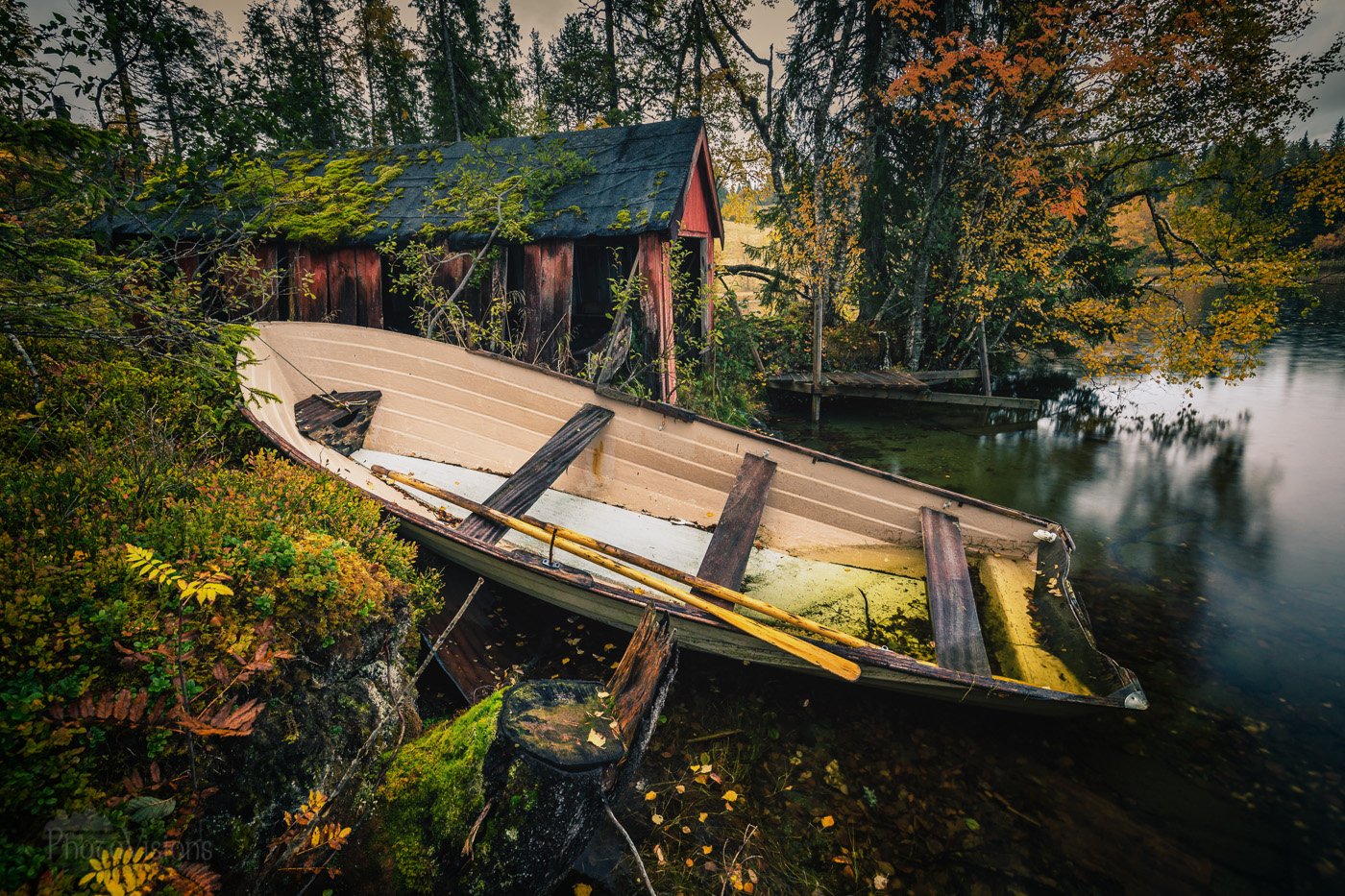 I loved this entry from @photovisions. It has a bit of a creepy vibe to it. It made me think of Camp Crystal Lake from the Friday the 13th movies. The moss and weeds growing on and around the shack are just awesome.
From the author: " found the place when going back from outdoor shooting - I never stopped there before but this time I have decided to expolre the shore... Lake Jonsvatnet has really long shore line - over 43 km... I am sure much more of such jewels can be found there! :)."
ENTRY =https://steemit.com/aswcontest/@photovisions/entry-to-abandoned-shit-weekly-contest-22-water
---
3rd Place Winner - 15% SBD Revenue from this week's ASW Contest posts:


@bigsambucca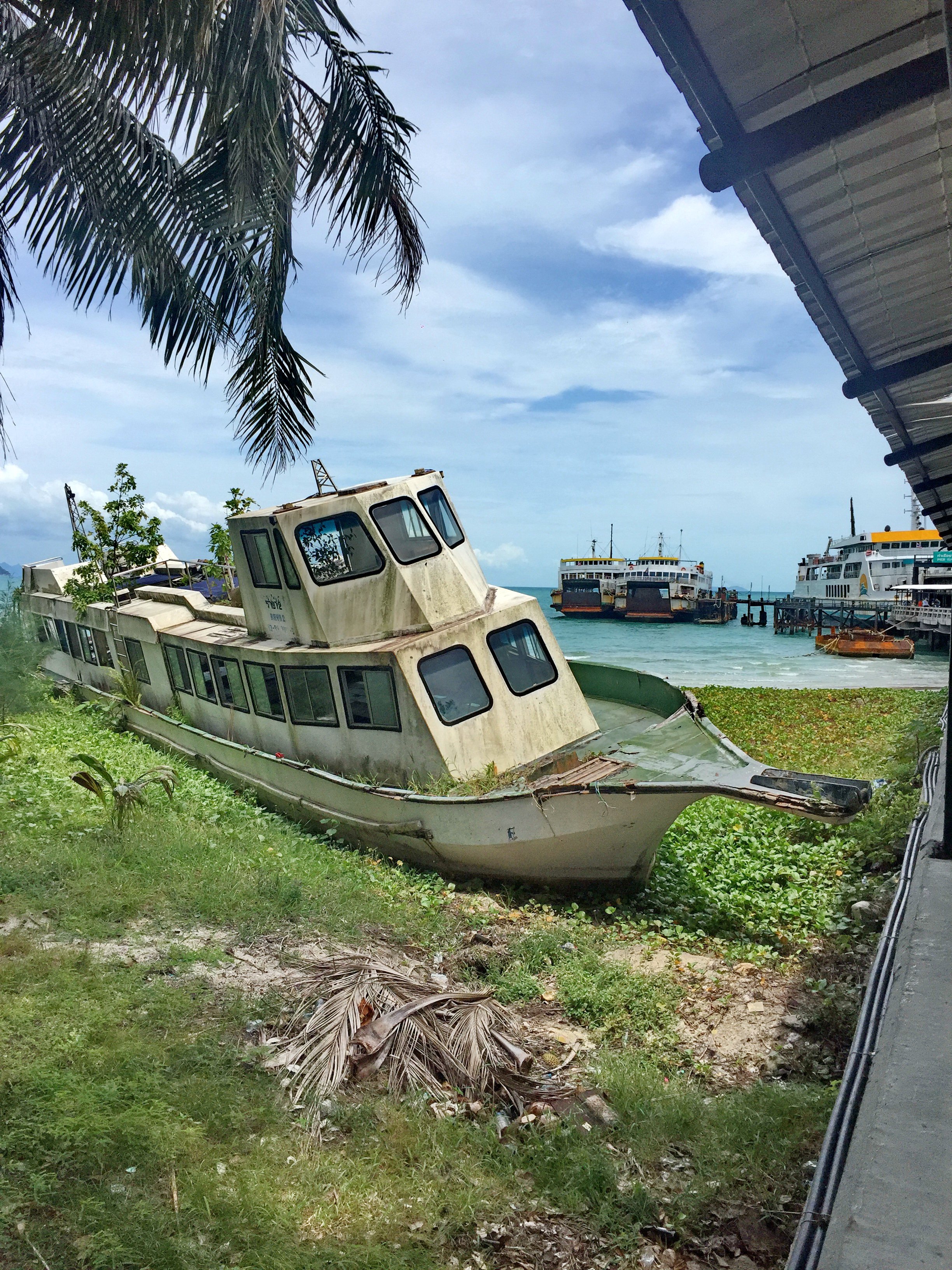 A big part of my judging process is basing my choices on how much I'd like to see the thing in person, and this entry by @ bigsambucca is way up there! I know this abandoned ship in the tropics of southeast Asia would have drawn me in and I'd spend a lot of time there. I love the trees growing inside the back of the boat!
From the author: "We flew to Surat Thani then took the big ferry from the mainland across the Gulf of Thailand to Koh Samui island the slow way but more scenic. On arrival to the other side i spotted this old tourist boat well i assume it was grounded and left on the shore line of the Gulf of Thailand."
ENTRY = https://steemit.com/aswcontest/@bigsambucca/abandoned-shit-weekly-contest-22-water-aswcontest-ship-runs-a-ground
---
Honorable Mentions, in no particular order:
@rvag5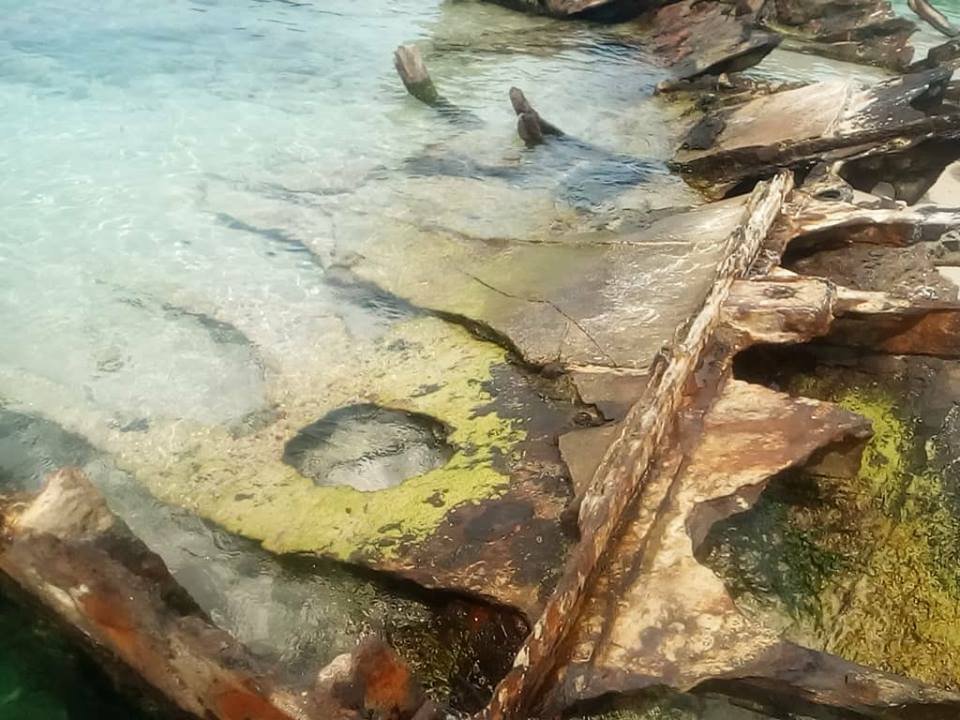 "The Sesostris is a ship dating from 1939, a German ship, which was stranded in the Port of Puerto Cabello, after the Second World War, and was accompanied by 06 other ships, between Italians and Germans."
https://steemit.com/aswcontest/@rvag5/the-sesostris-my-entry-for-the-theme-asw-contest-22-water
@professorbromide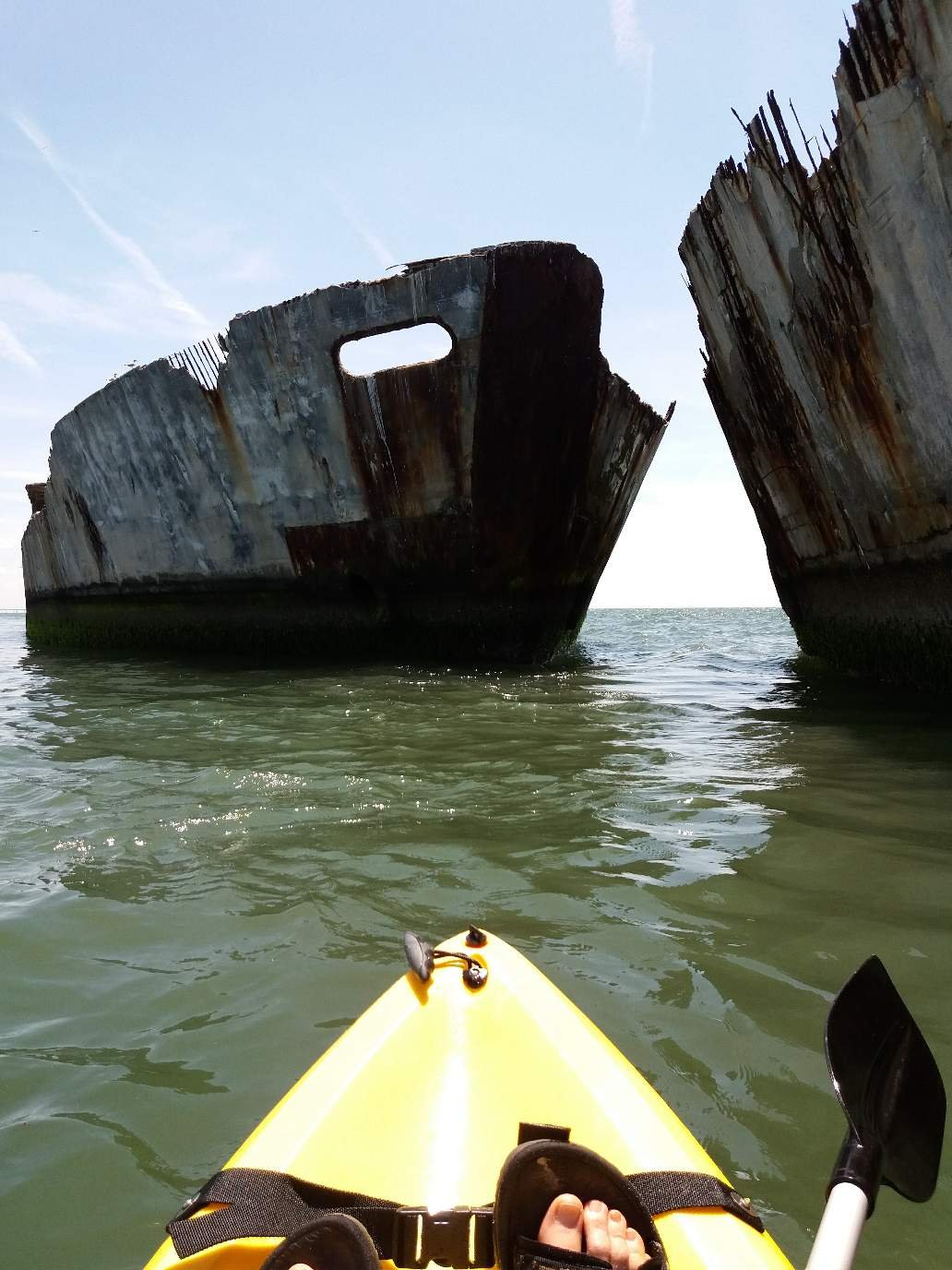 "This is the bow of one abandoned concrete ship and the stern of another. They were deliberately grounded in about ten feet of water to make a protective breakwater for a ferry dock."
https://steemit.com/photography/@idkpdx/my-entry-for-abandoned-shit-weekly-aswcontest
@melinda010100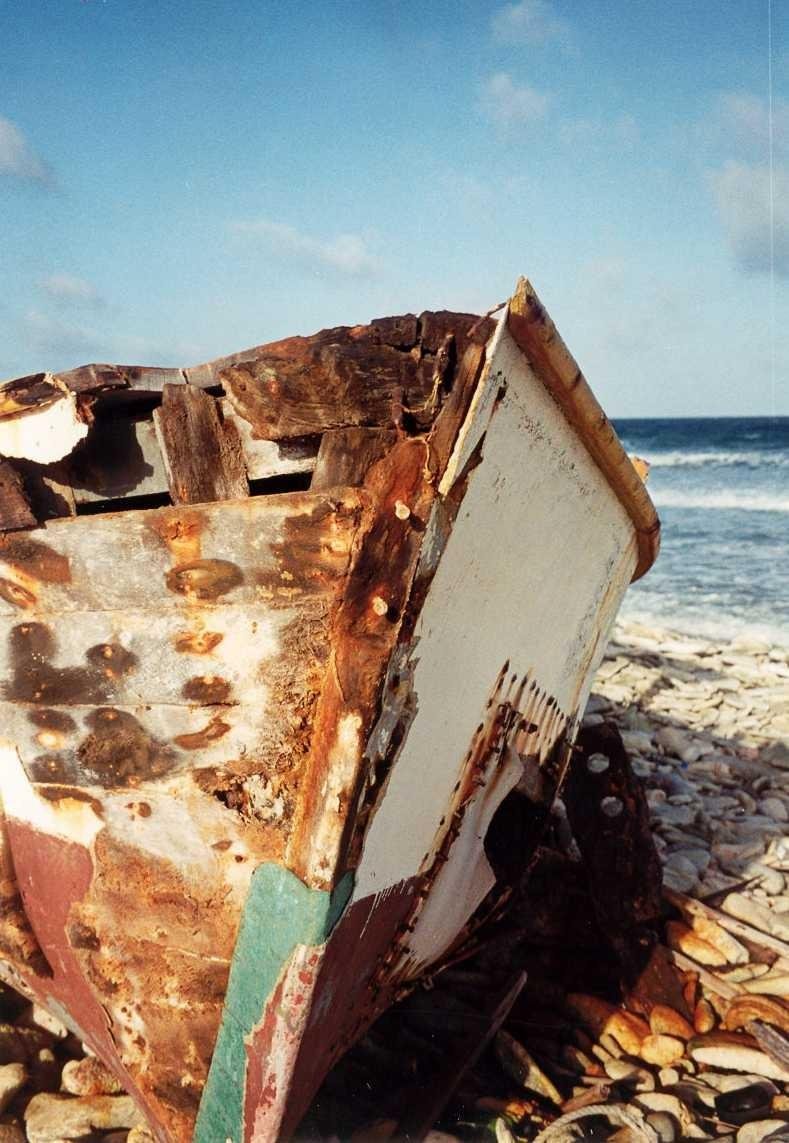 "My entry is a photo from my archives of a boat that had washed up on the shore in Bonaire."
https://steemit.com/aswcontest/@melinda010100/abandoned-in-bonaire-abandoned-shit-weekly-contest-22-water-aswcontest-9347ba0506d7e
---
FINAL THOUGHTS
Thanks so much to everyone who participated in another week of the ASW Contest! So much cool stuff was submitted and going through all of them is a pleasure. It has really made Monday one of my favorite days of the week. Prizes will be distributed this Friday. Hope to see you all again tomorrow for the new theme!
Abandoned Shit Weekly Contest - №. 23 will be announced tomorrow, so look for the official contest post to see what this week's theme will be!



Make sure to follow @customnature to keep up with all Abandoned Shit Weekly Contest happenings!