Dukes and Duchesses of the Deserted!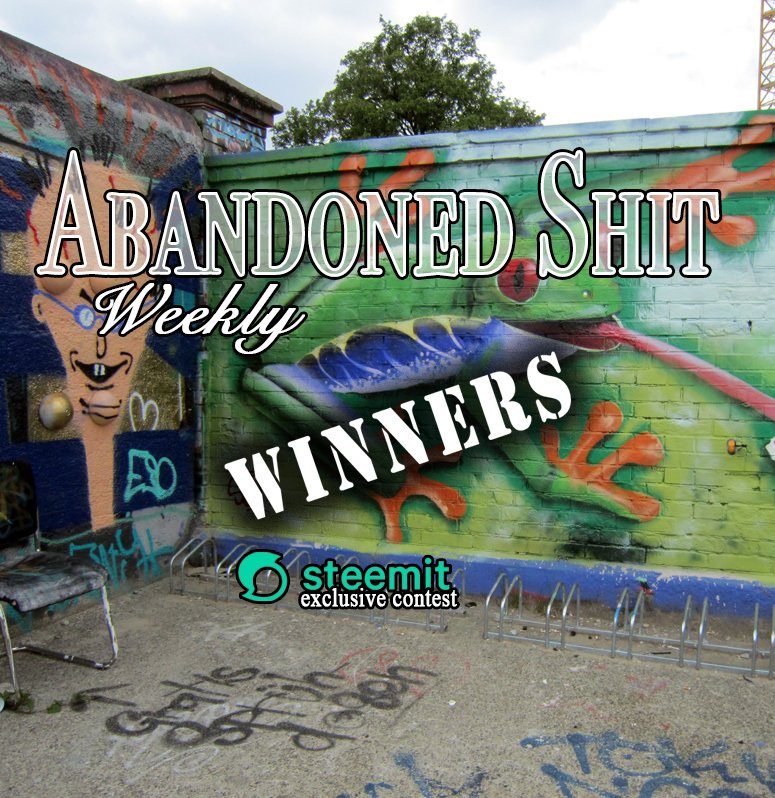 Well, it was a cool week of the Abandoned Shit Weekly Contest.. though it wasn't the most participated. There were only around 14 or 15 entires, BUT there were quite a few new names in that small group. Ya gotta take the good with the bad, and I'll take new participants any day! Now then, lets take a look at this week's winners:
The Theme:
This week's theme = GRAFFITI! Your subject/photo must have a heavy focus on graffiti.
I've come across lots of cool abandoned stuff in our travels, and lots of it bares markings of artistic local vandals; especially near urban areas. Let's shine the spotlight on that this week, shall we? Not just graffiti though.... graffiti on an abandoned object.
---
The results:
1st Place Winner - 50% SBD Revenue from this week's ASW Contest posts:


@trincowski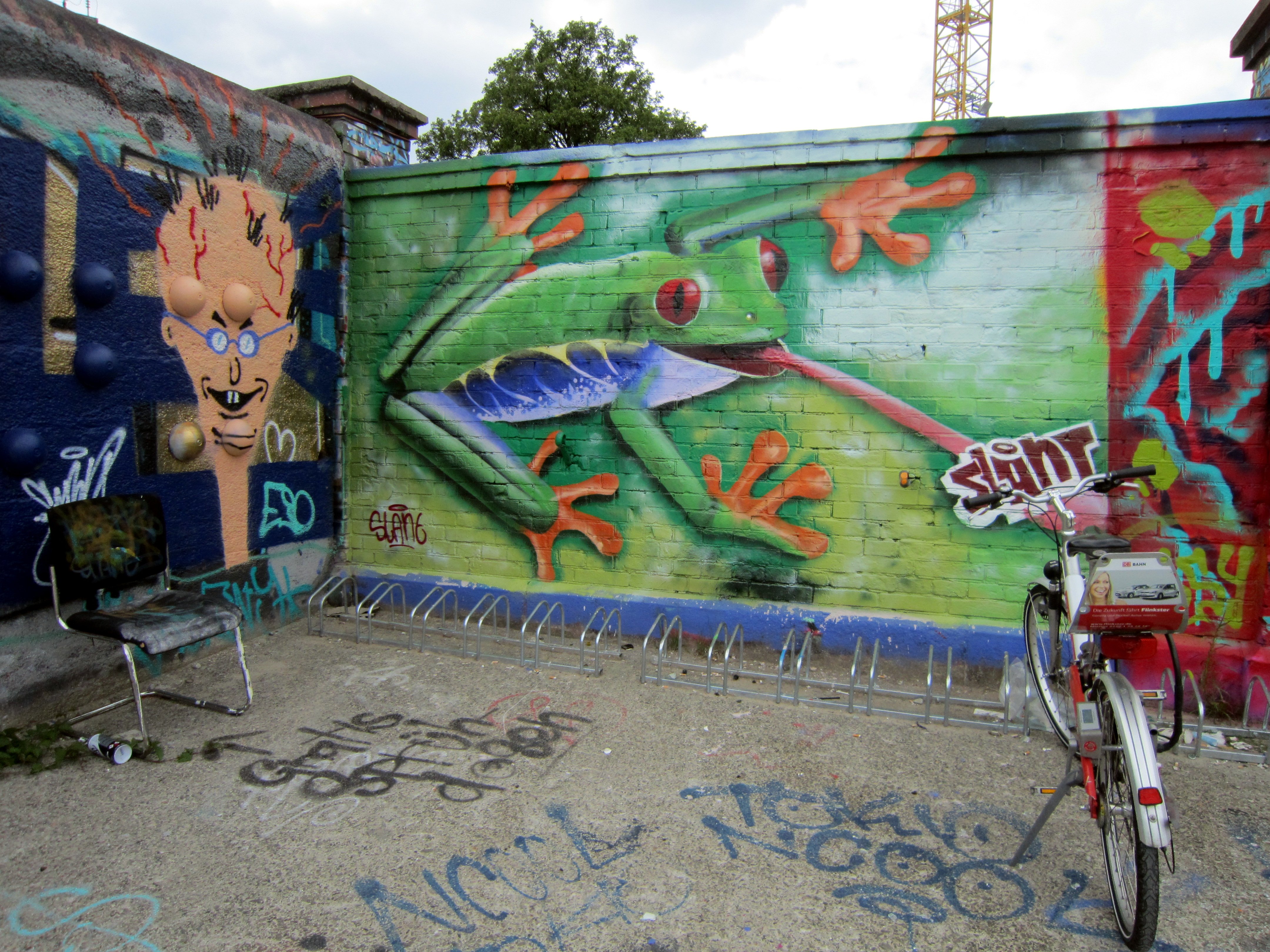 I had a dilemma with judging this week: do I judge on the graffiti art itself? Do I judge on the abandoned object the graffiti is on?? I ended up going with a mix of both, BUT this entry @trincowski made it a non-issue anyway because it had EVERYTHING! This abandoned construction yard had lots of cool graffiti and it was on lots of cool objects; from trains to shipping containers, to vehicles. His post is excellent with DOZENS of great photos as well... please do check it out. Nice work!
From the author: "I've called this an Abandoned Construction Site because that's what it looked like, while I was there. I mean, just look"
ENTRY = https://steemit.com/graffiti/@trincowski/graffiti-in-munich-5-abandoned-construction-site-a-place-with-a-thousand-graffiti-033243f45520best
---
2nd Place Winner - 35% SBD Revenue from this week's ASW Contest posts:


@tellurian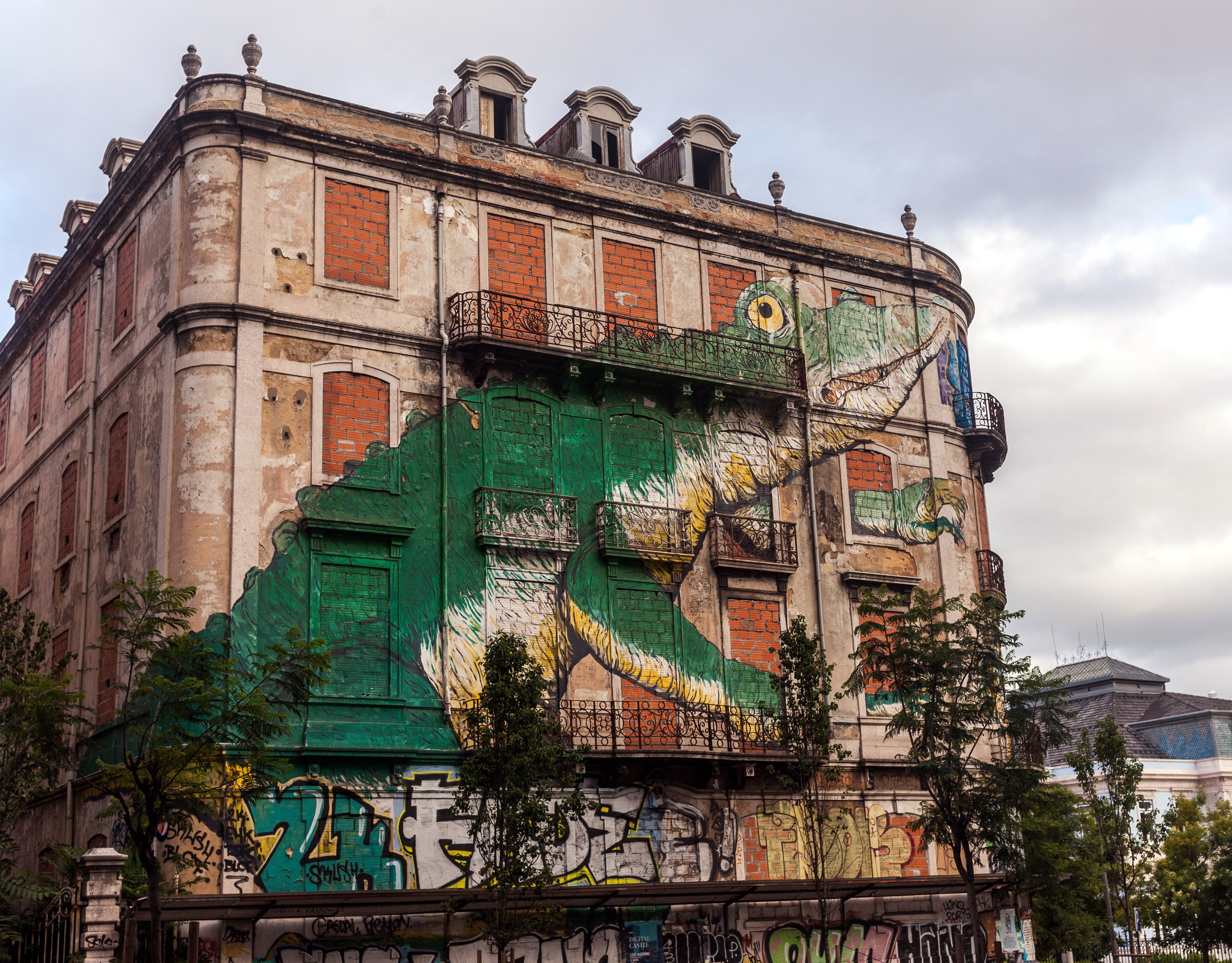 The photos in this entry was great. Graffiti on a MASSIVE scale - drawings that took up entire buildings! And there are several of them. Be sure to check out the entry at the link just below. Nice work, @tellurian!
From the author: "The Crono Project is considered as the best known worldwide project of transforming abandoned buildings in the city into pieces of art. Between May 2010 and September 2011, the city of Lisbon hosted 16 local and international famous street artists."
ENTRY =https://steemit.com/aswcontest/@tellurian/speak-softly-but-carry-a-big-can-of-paint-banksy
---
3rd Place Winner - 15% SBD Revenue from this week's ASW Contest posts:


@bigsambucca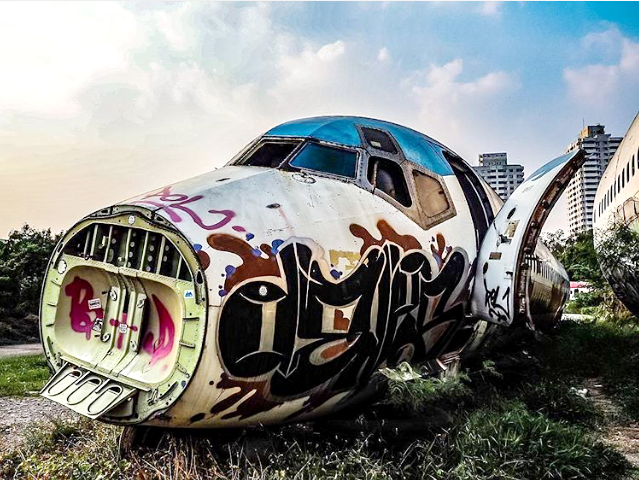 Once again, this crazy airliner graveyard in Bangkok made it's way into the top 3... and I'm not sorry about it! Around a month ago, user @hangin won 1st place when the theme was "show & tell" with his photos from this place. @bigsambucca visited the location since then, and even got some tips from @hangin's post. How cool is that!? Pretty awesome to see the Steemit community affecting one another in the real world. This place is incredible and I really hope to visit it myself one day soon, before they clean it up.
From the author: "i also remember @hangin doing a blog on this not so long ago , so this gave me more motivation to go find this place as i was going to be in Bangkok this month it was a perfect opportunity to get myself out there."
ENTRY = https://steemit.com/aswcontest/@bigsambucca/new-theme-abandoned-shit-weekly-contest-25-graffiti-aswcontest
---
Honorable Mentions, in no particular order - 100% Power upvote each:
@kristyglas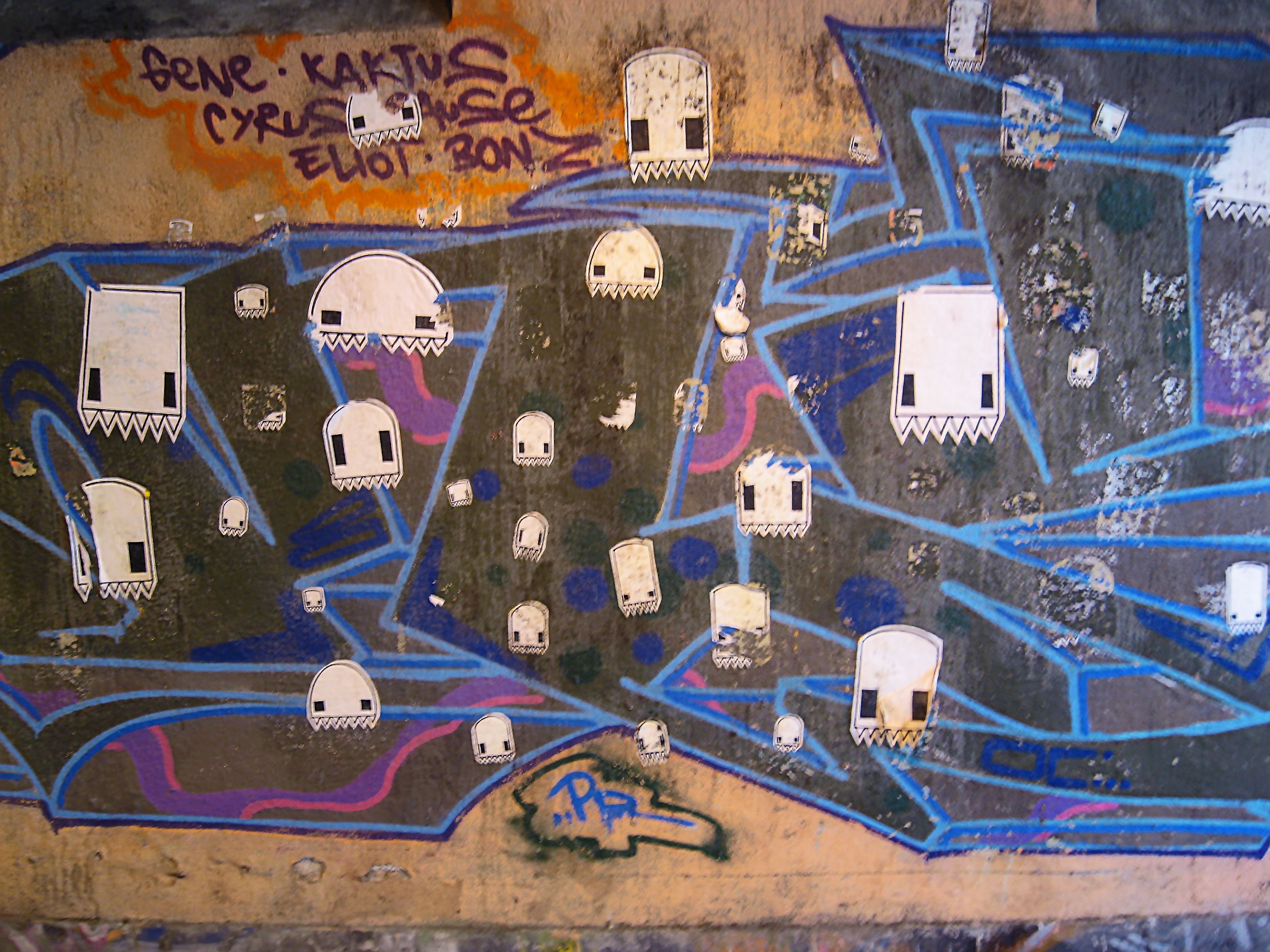 "It's an interesting graffiti I found in an underpass. Sadly I was on rollerblades and the lighting was terrible so all of the photos turned out sort of bad."
https://steemit.com/aswcontest/@kristyglas/abandonedstentry-graffiti-32x1o5psmn
@hangin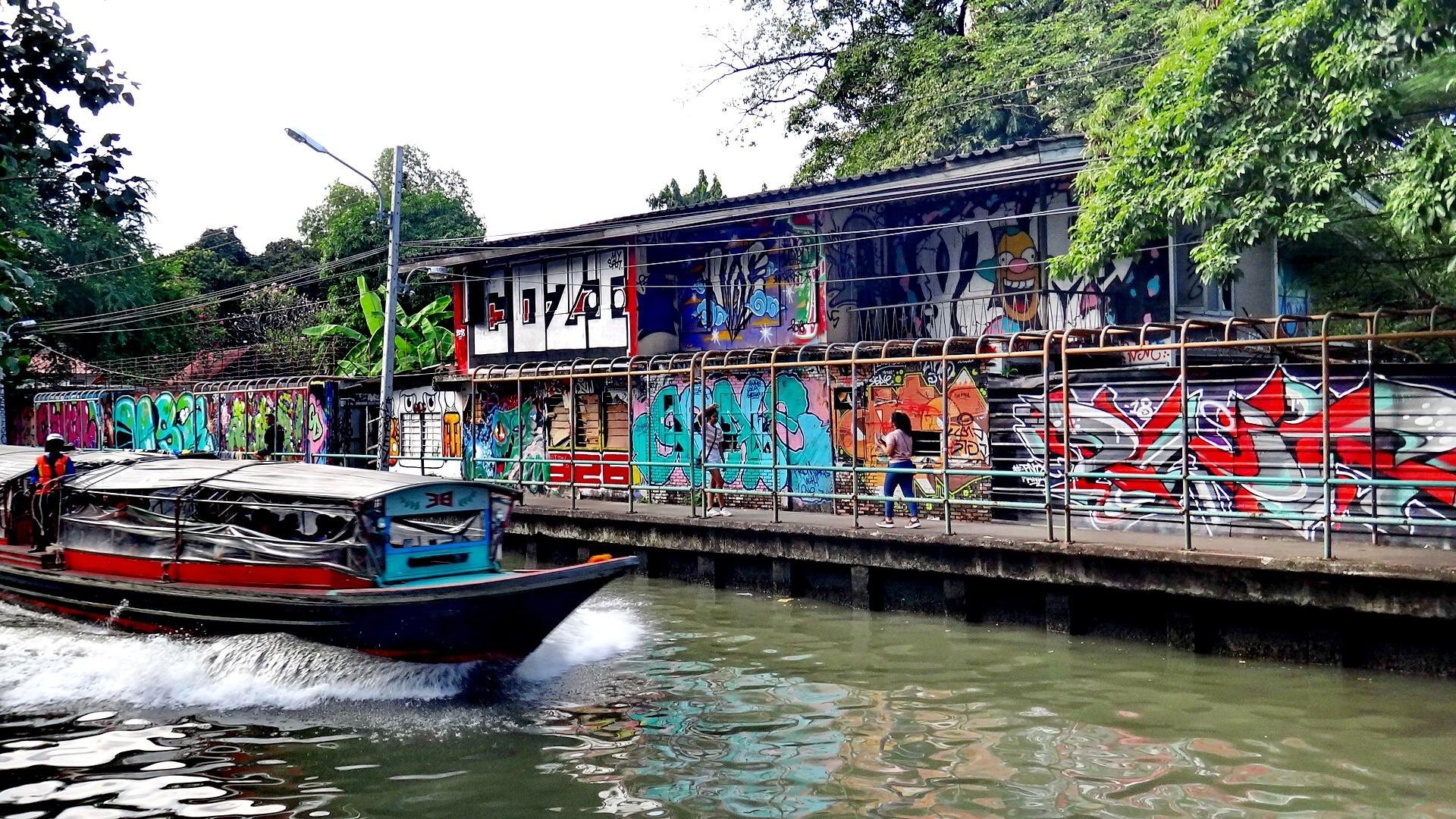 "When i heard about this new theme Graffiti i got all excited because i had heard about "The Bangkok Graffiti Boys" in Bangkok they have been doing a lot of graffiti work along the Bangkok Canal trying to give all the abandon houses a bit of a make over so they can look more artistic and an bit more attraction for the tourist."
https://steemit.com/aswcontest/@hangin/abandoned-shit-weekly-contest-25-graffiti-289ca77bc10b3est
@artofwisdom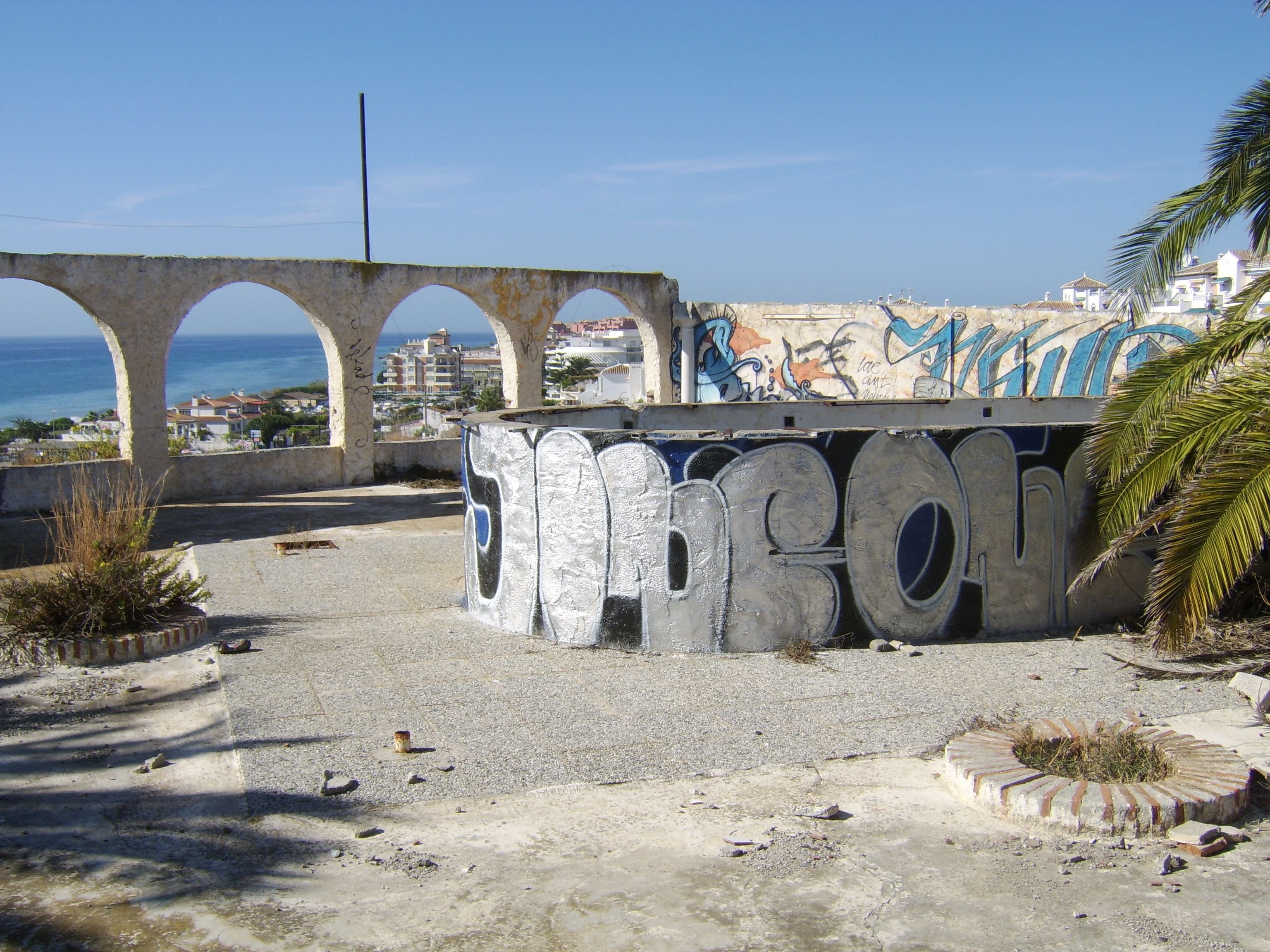 "The object features a fantastic view on the Mediterranean Sea and some nice graffiti. It's located on a top of the hill in Torrox Costa, Spain. I'd like to see the parties that were going on here in the past!"
https://steemit.com/travel/@artofwisdom/ex-restaurant-asw-contest-25-themed-graffiti-my-entry
---
FINAL THOUGHTS
Thanks once again to everyone that submitted something this week! It was definitely unlike any other week in the ASW Contest so far. I have some ideas for the next round, so stay tuned!
Abandoned Shit Weekly Contest - №. 26 will be announced tomorrow, so look for the official contest post to see what this week's theme will be!



Make sure to follow @customnature to keep up with all Abandoned Shit Weekly Contest happenings!