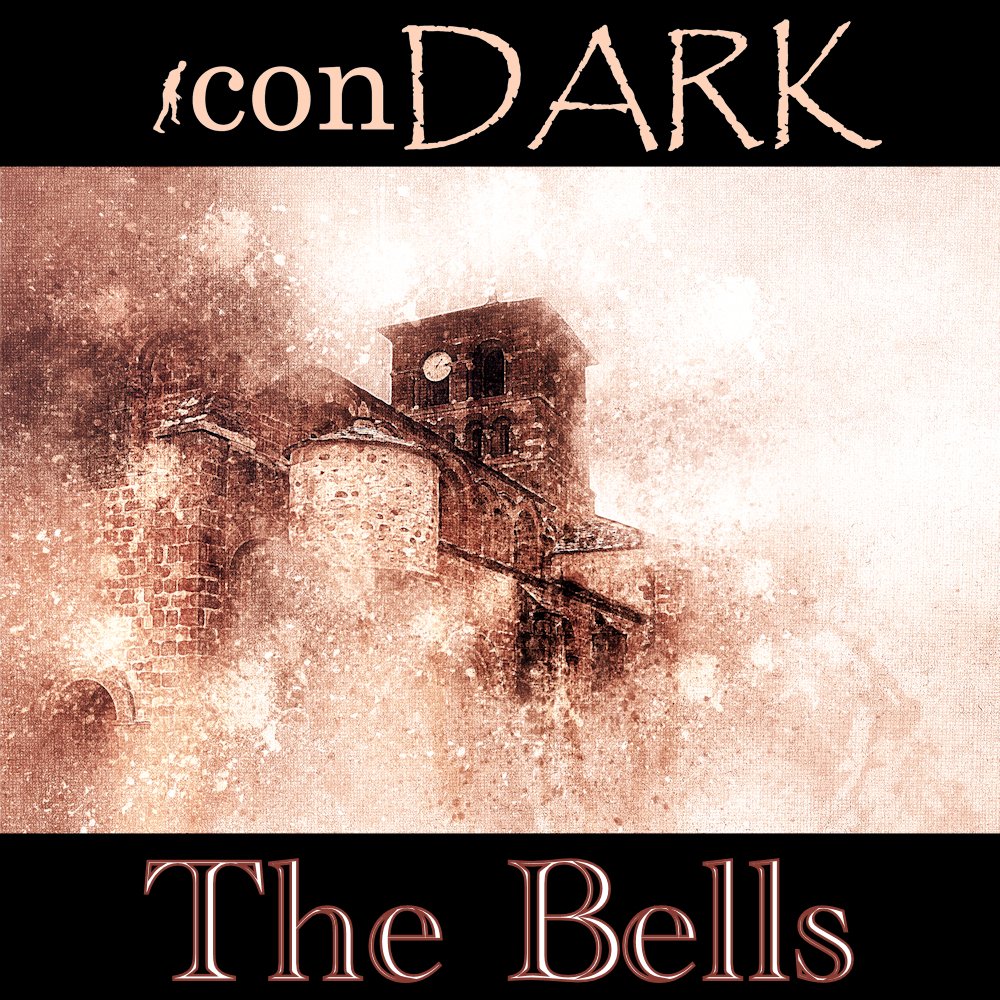 Genre: Dark Ambient/ Drone
If you've ever wondered what an iconDARK Christmas song would sound like (or even if you haven't)... here it is! Sort of. Honestly, this is as close to a Christmas song as you'll get from someone who's stuck in Halloween all year.
I've said before that there's a story behind almost every song I make. well, in this case you can READ that story below the video below. Check It Out!
Available on Bandcamp: https://icondark.bandcamp.com/track/the-bells
And (Almost) Everywhere Else: https://song.link/us/i/1490462276
---
The Bells
A Christmas story by iconDARK
I hear them through the boarded windows and the cracked walls. They make another pass, and the floor vibrates with the ringing of the bells. Always closer… spiraling through the carcass of our city like a fork hovering over a dinner plate, searching for leftovers.
The main course ended months ago. They came from everywhere and nowhere. Formless nightmares from the darkness between the stars, or the darkness between our thoughts. Is there a difference? Not with things that can snatch shapes out of our minds like the entrails from a Christmas goose and use them to lure… and feed.
And now… crumbs. A bit of sauce. A few morsels hiding under a half-collapsed schoolhouse. Or a post office. Or a church.
There was nothing for weeks. We thought they'd gone… or slumbered while digesting the last bit of desert. But they were just waiting out the clocks and calendars. They knew us. And when the time came, they knew what sounds to make… what shapes to take…
The children think it's him. Of course, they would. Even after all they've seen, they still believe in miracles. They're begging me to pull back the boards and let them free to meet him. Maybe they're right. In the crumbling remains of a world clutched in teeth of impossible things… why not peace on earth? A peace that sounds like not starving. Like not crying through the night, afraid that a child's fanciful nightmare will seep through a wall and devour us. A peace that sounds like bells… a few screams… and blessed silence? Isn't that a gift worth embracing?
Isn't it?
So, as the bells approach for their closest pass yet, I yank back the barricades and we take hands.
"Merry Christmas!" I scream, and we prance out into the open. A sky bursting with horrors greets us with a familiar shape and the ringing of bells.
I hope they choke on us.
---
# FOLLOW iconDARK:










---
More about iconDARK:
I like what I like; I make what I make.
My electronic instrumentals range from eerie dark ambient to rock-influenced electronica to bass-heavy breakbeat. I refuse to limit myself to just one subgenre. The one unifying thread throughout my work stems from my lifelong love of imaginative fiction, horror movies, and tales of the paranormal… all of which make their way into the titles and themes of my music.