Advantages of Atomic Wallet
You can manage over 300 coins and tokens effectively on this wallet with more tokens to be added in the nearest future. The safety of users' funds…and more. I'll mention all features in this article below.
Firstly, you can send ETH easily and safety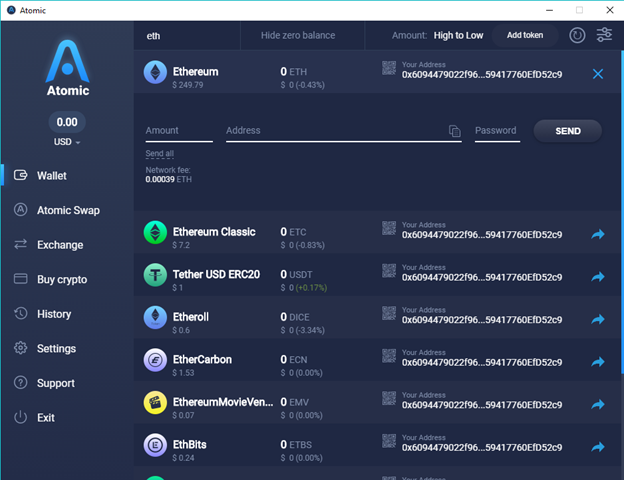 Open your Atomic Wallet, choose " Wallet" and click on the arrow button at the front of Ethereum to send out Ethereum to another address.
Secondly, you can receive ETH quickly
Log in to your account and select Ethereum. Then copy this address and send Bitcoin . You can use QR codes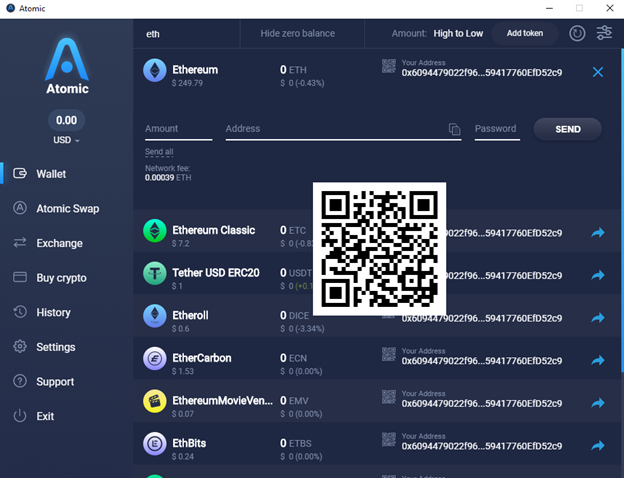 Thirdlly you can Exchange crypto: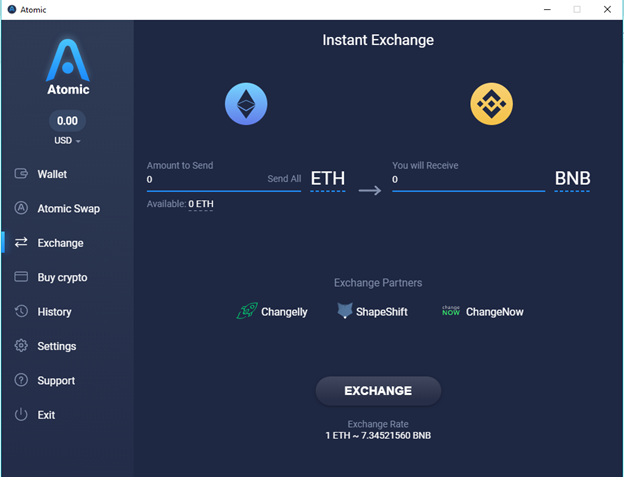 If you have a certain amount of ETH and you would like to have other cryto, you just press exchange from ETH to other that you want. For example from ETH to BNB.
Fourth - Buy Ethereum in a secure way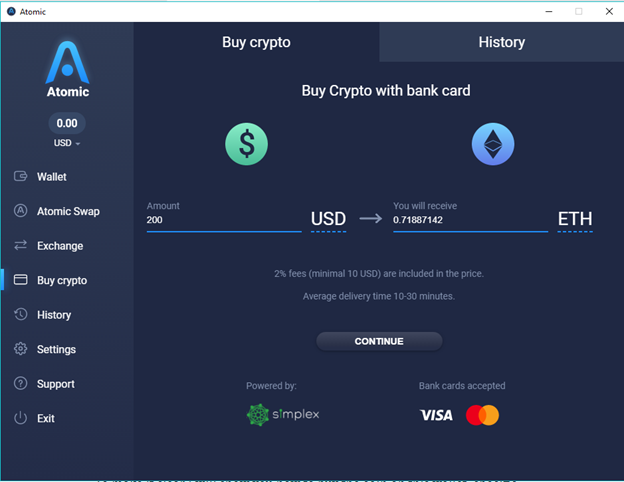 Atomic Wallet partnered with the largest EU licensed card processing company, Simplex. With the first request to buy Ethereum , you need to pass the verification process (only once).
When you request to buy crypto. Your issuer bank will hold the money, then you will receive crypto on your wallet in less than 24 hours. In most cases you will receive them in less than an hour. Atomic is a convenient way to buy cryptocurrency and then manage it in one place.
Summary
Atomic wallet as we all know is on its way to making cryptocurrency experience worthwhile for all cryptocurrency holders and traders. In my own opinion, I will like to refer to atomic wallet as a all in one wallet
More infomation
Atomic Wallet: https://atomicwallet.io
Ethereum Wallet - https://atomicwallet.io/ethereum-wallet