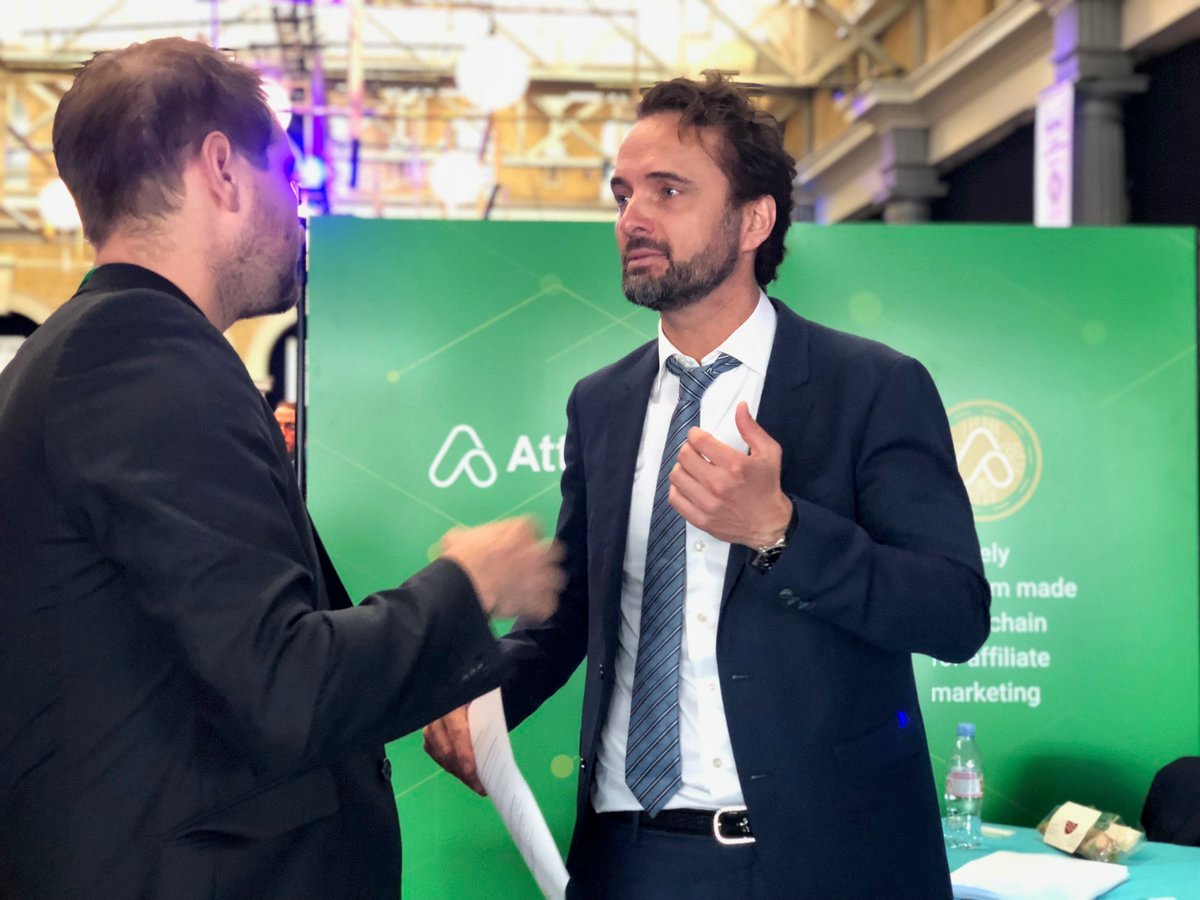 Attrace at CryptoCompare MJAC
Founder and CEO of Attrace Erwin Werring, together with Co-Founder Marius Jansen and several other members of the team represented Attrace at the CryptoCompare MJAC Blockchain Summit in London on June 13th. An exhibition with 50+ companies that are making waves in the blockchain industry.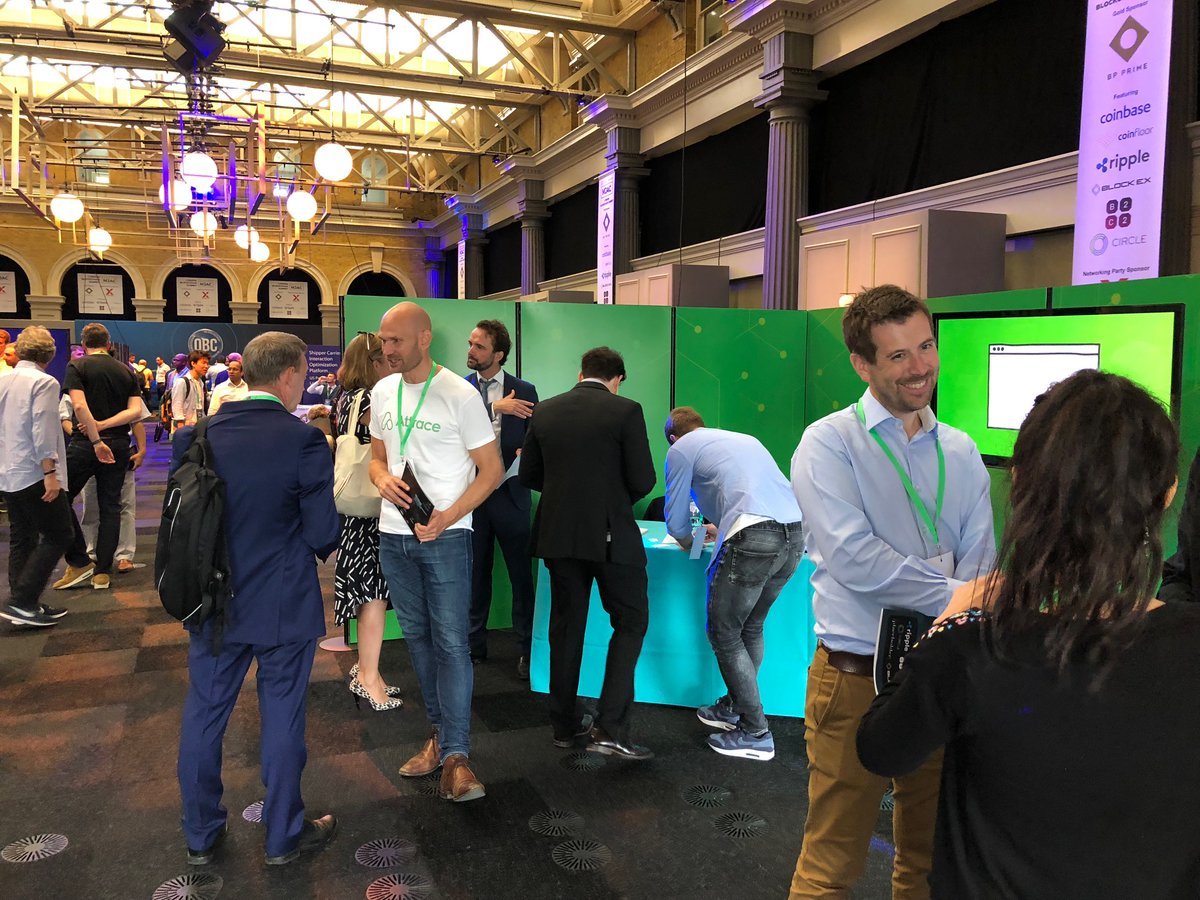 The stand Attrace stand proofed to be a busy engagement!
As the only blockchain startup focussing on the marketing industry, it was our job to educate the many investors and company delegates on the business of affiliate marketing and the issues that are fixed by the Attrace network. Likewise, many firms and investors familiar with affiliate marketing were interested in further engagement with Attrace to truly solve the industry.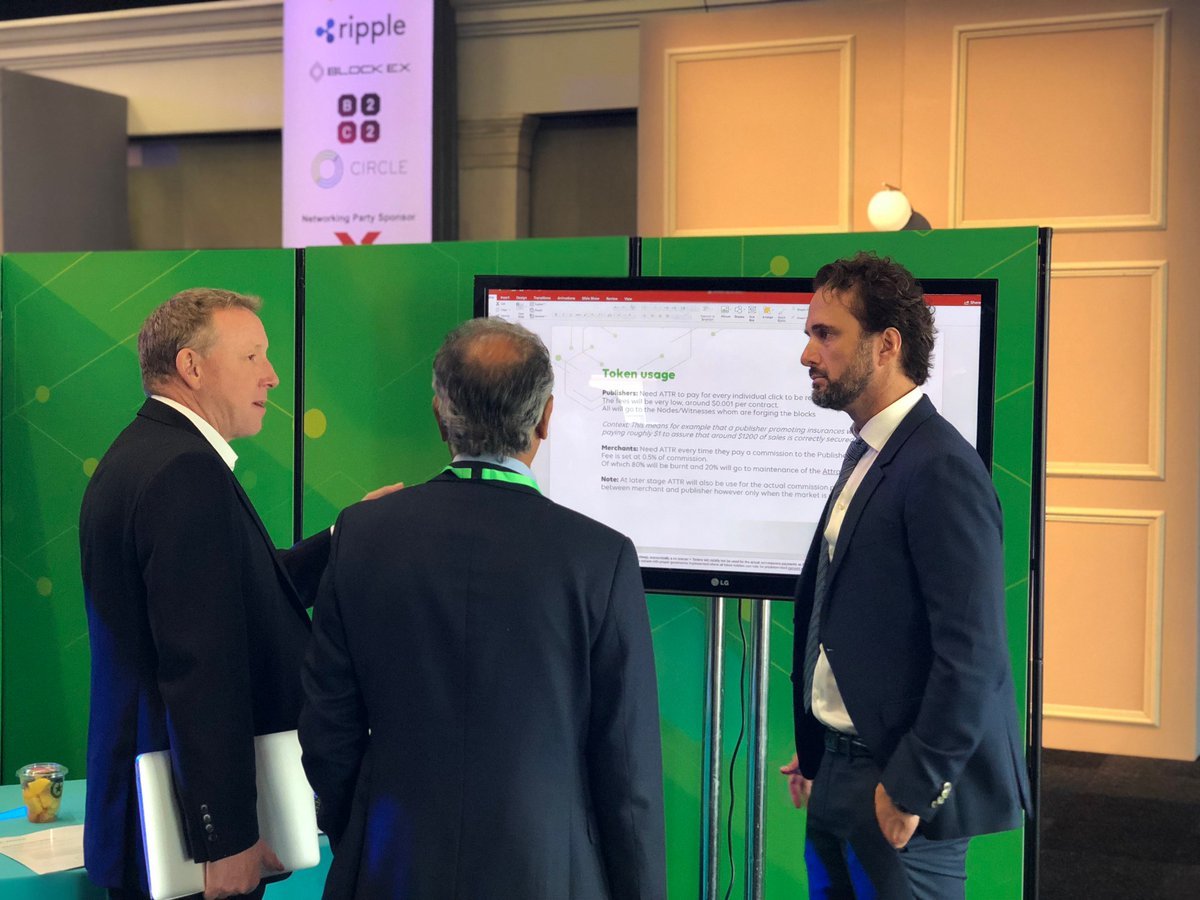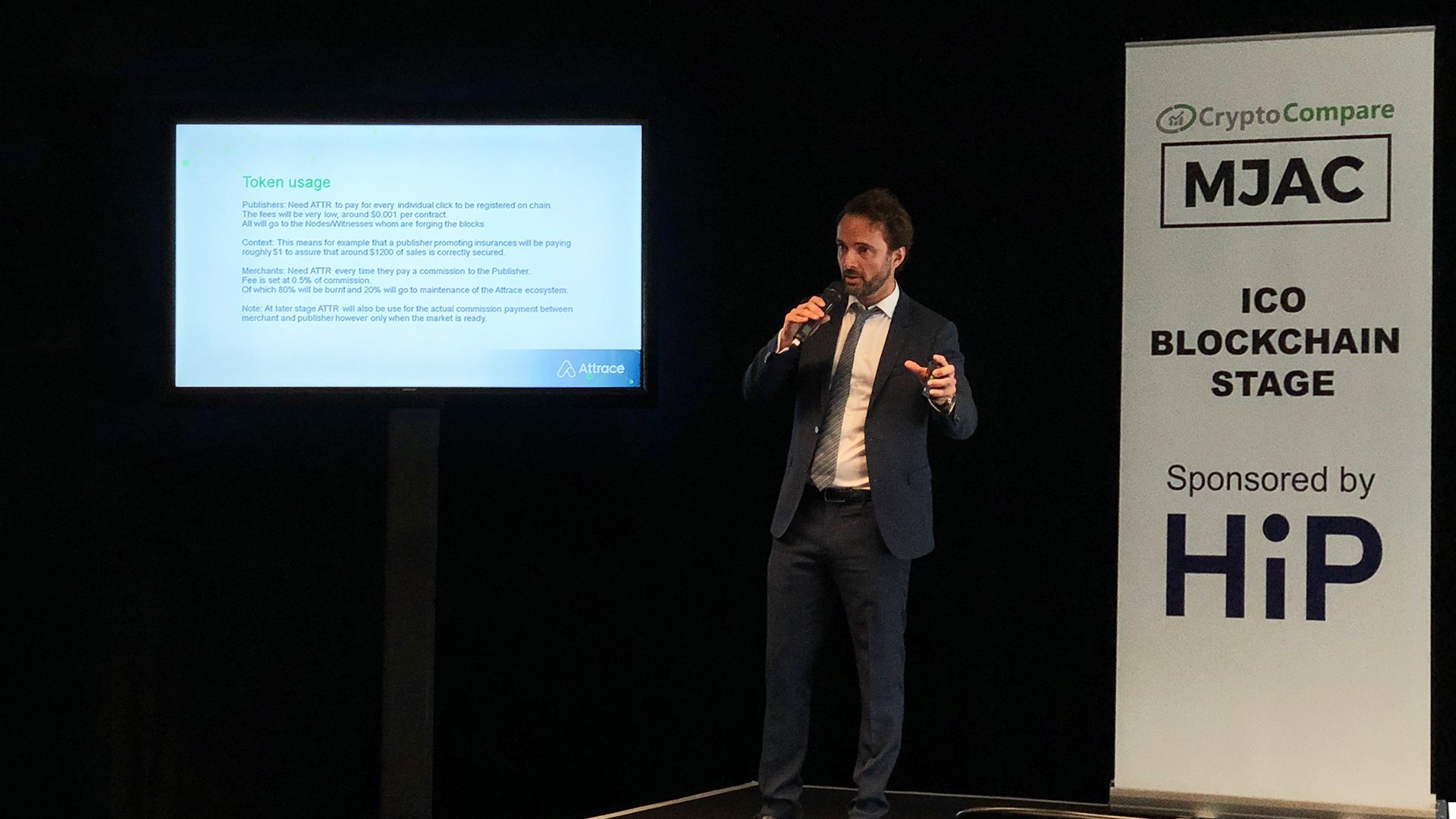 Erwin presenting Attrace on the Pitch Stage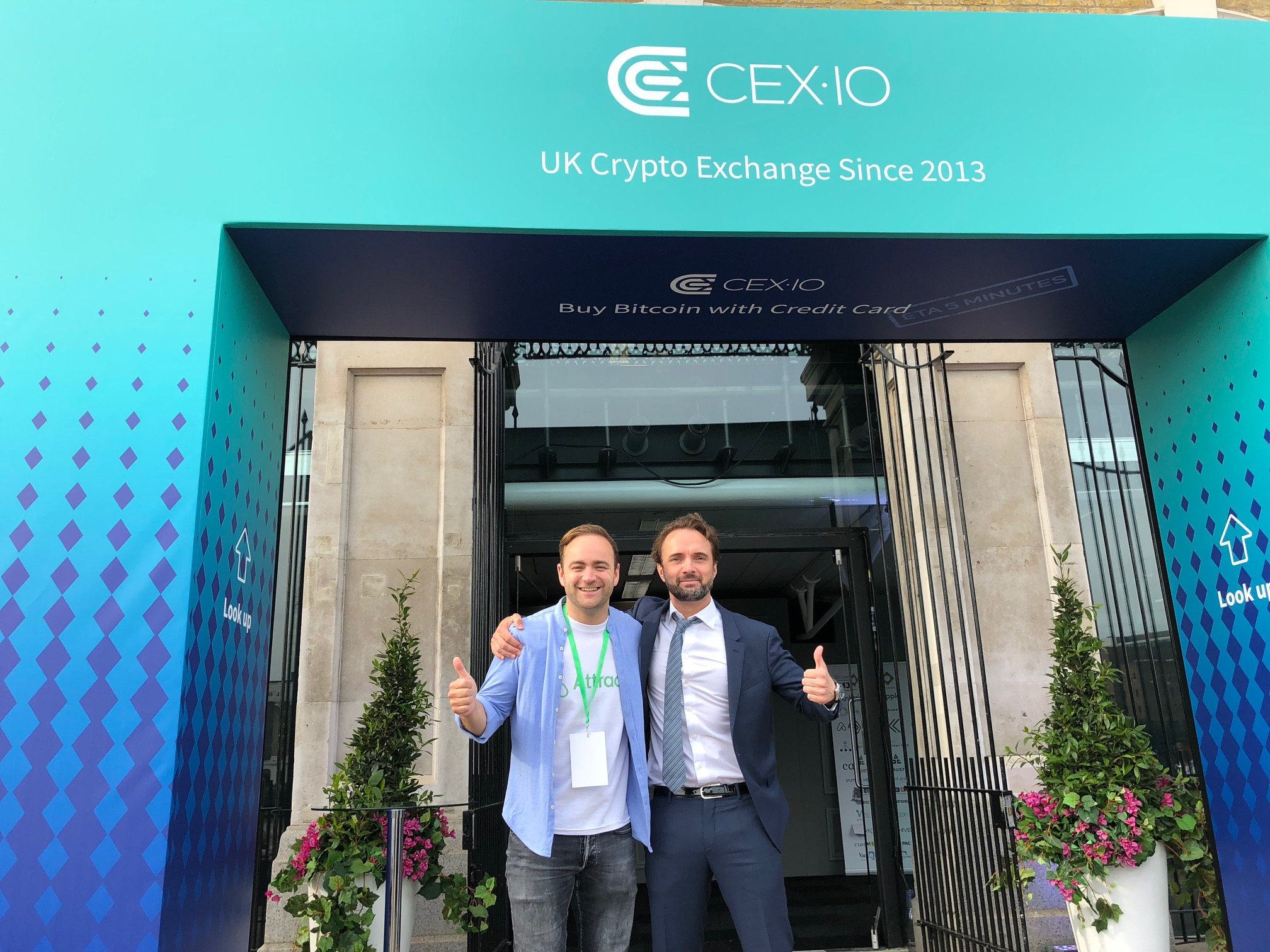 Founders Marius Jansen and Erwin Werring at the end of a busy, but successful day!
Attrace continues presenting itself at venues around the world, invigorating interest in the project by investors and market participants alike. For more info and update, stay tuned!