What up My STEEMIANS!
Continuing on with my trip now on days 8 and 9 of our visit to Auckland and Rotorua, New Zealand.
I wish I was better at this vacation stuff, but hopefully the pictures do the vacation more justice than my actual writing.
Day 1 – Darling Harbor, Chinatown, Hyde Park
Day 2 – The Rocks, Birkenhead Outlets, night viewing of VIVD
Day 3 – Bondi to Coogee Walk, North Sydney (Burwood)
Day 4 – Featherdale Wildlife Park, Grounds of Alexandria (The Potting Shed)
Day 5 - Three Sisters, Blue Mountain, Blacktown (Vietnamese Pho)
Day 6 – Liverpool, Cabrammatta
Day 7 - Circular Quay cruise, Watson's Bay, Fish Market, Mossman area
Day 8 – Travel to Auckland, New Zealand
Day 9 – Rotorua
Day 10 – Hobbiton, Waitomo Glow worm caves
Day 11 – Auckland CBD
Day 12 – Travel back to Sydney
Day 13 – Travel back to US
In this post, I'll cover days 8-9. Hopefully you enjoy the pictures more than the blog....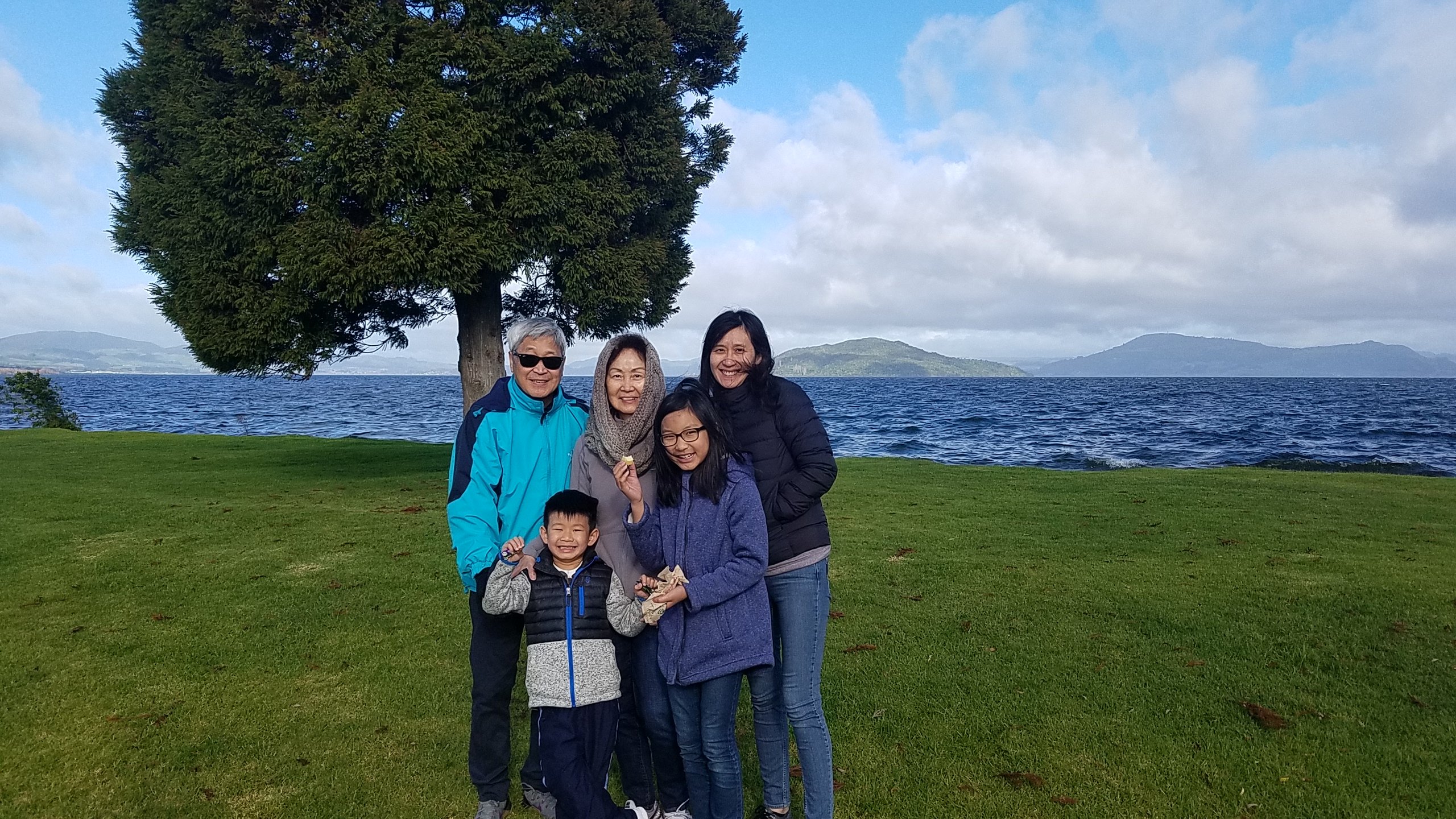 Day 8: This was essentially a travel day. And I have to admit, it was a lot longer than it needed to be. We took off from Sydney International and traveled to Auckland, which is only 3.5 hrs. Overall, it was a easy flight. What we didn't anticipate was how unprepared Auckland was for international travelers. The customs officer were pretty strict. So our original plan was arrival around 4:30pm, then get through customs and head over to pick up our car and then drive about 3 hrs to Rotorua, which is in the middle part of the North Island of New Zealand. We had originally planned to depart Auckland airport around 5:30pm, pick up our minivan rental and then drive 3 hrs, so all in get into Rotorua around 8:30pm or earlier since I was going to drive like a madman.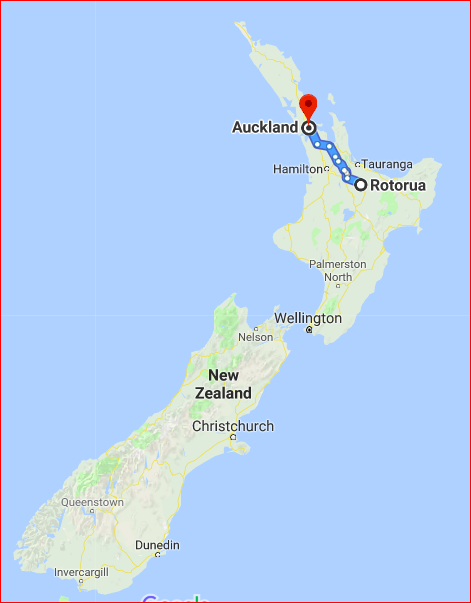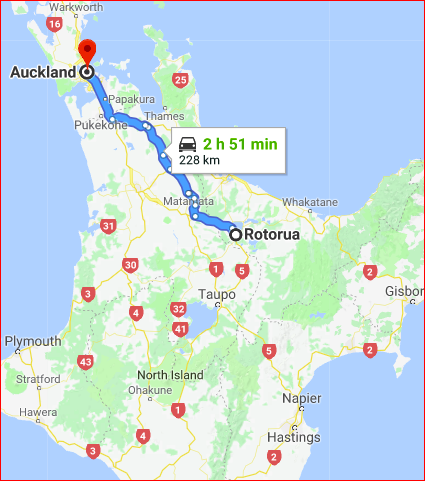 What happened instead was that our flight arrived early, around 3:30pm (whoohoo)…but customs took us 3.5 hrs. Which meant that we got out of Auckland around 7pm. Our car rental place closed at 6pm, so we had to figure out how to pick up our car etc, and it was one of those cheap car rental places (yeah, I'm a cheapskate). Eventually I took an uber got to the parking lot which was about 3 miles away. Got the minivan and picked up the family. But as I began the drive, it started raining…and the roads in New Zealand are like one lane (each way) and the semi-trucks use the same lane….and it was pitch dark. It was a scary drive…I kept thinking to myself, I think we're going to die….but I drove slower and we eventually got to Rotorua around 3.5 hrs. So we checked in around 11pm. It was late…but my hope was that the next day there would be no rain.
Day 9: was among our most enjoyable day of the whole entire trip to Australia and New Zealand. Rotorua is beautiful. It had geothermal lakes. After the rain the grass and meadows were all lush and had early morning dew….it reminded me a lot of the UK country side (on our drive to the Cotswold). Our agenda for the day was to 1) go horse back riding and 2) go see a sheep shearing/auction. And both events were awesome. My oldest was super stoked with riding her first horse….and she was a little apprehensive at first but she admitted at the end that this was the highlight of her trip. The view from the mountain side overlooking Rotorua lake was breathtaking. I don't think you can have a nice or prettier view.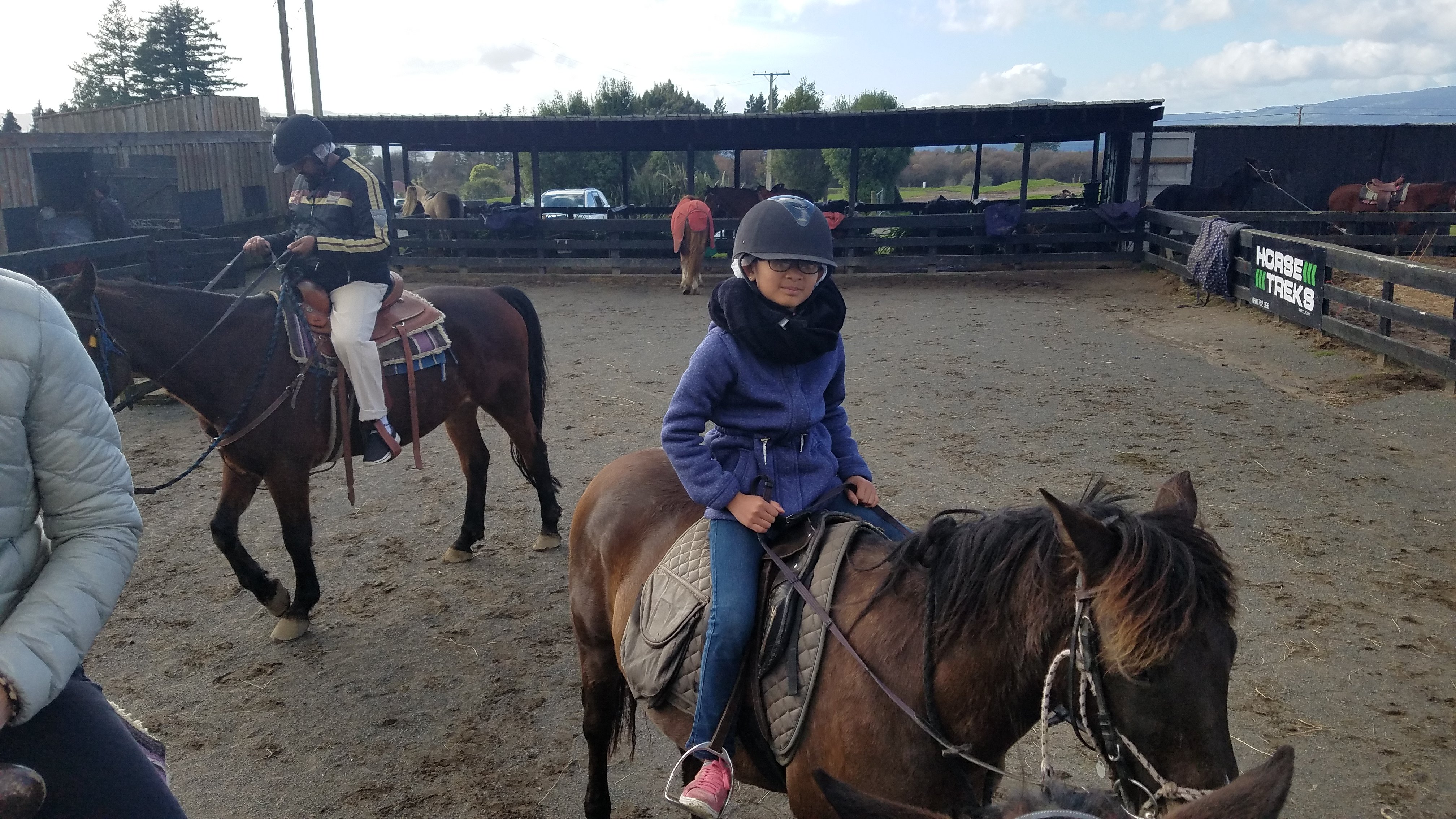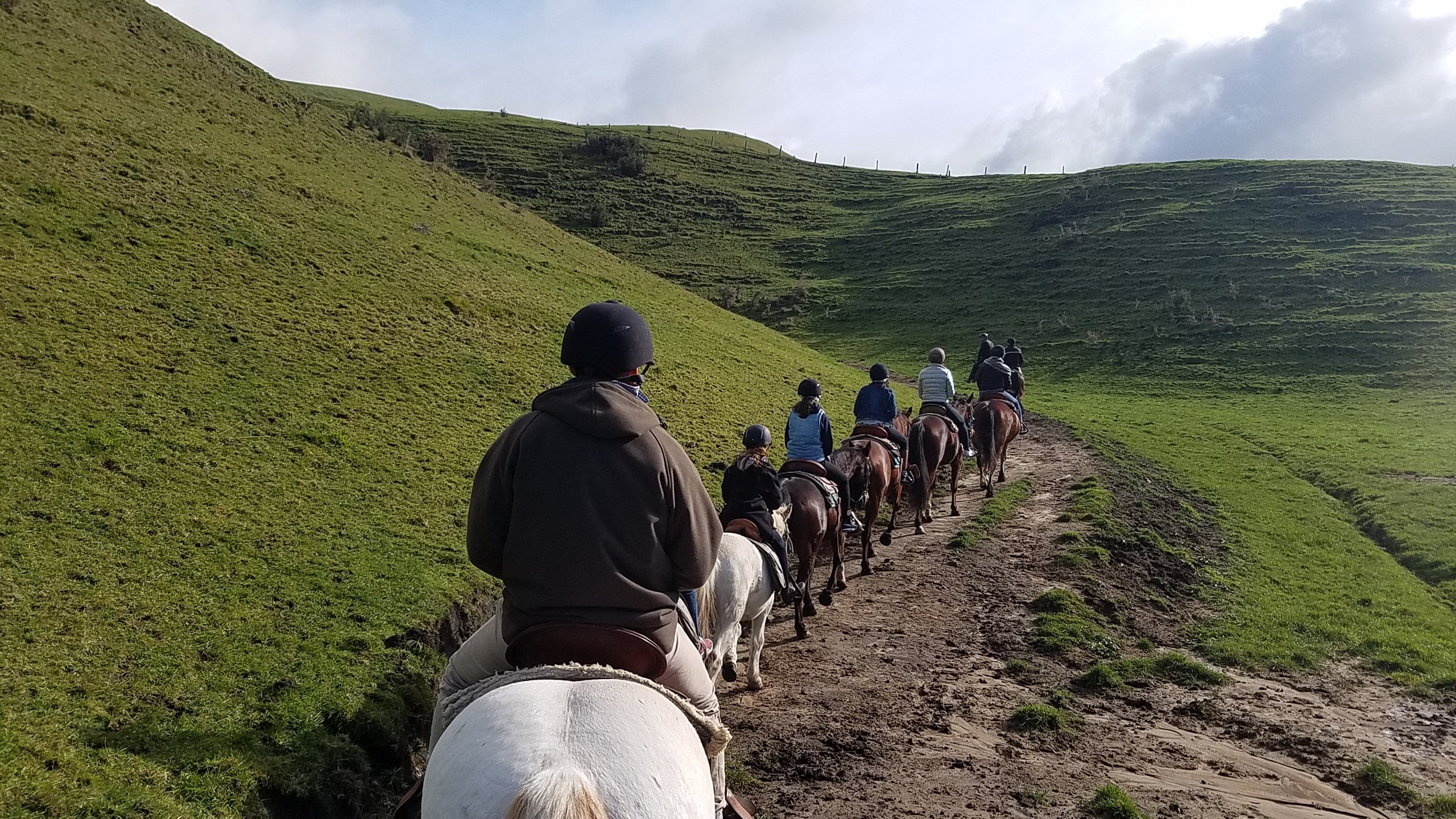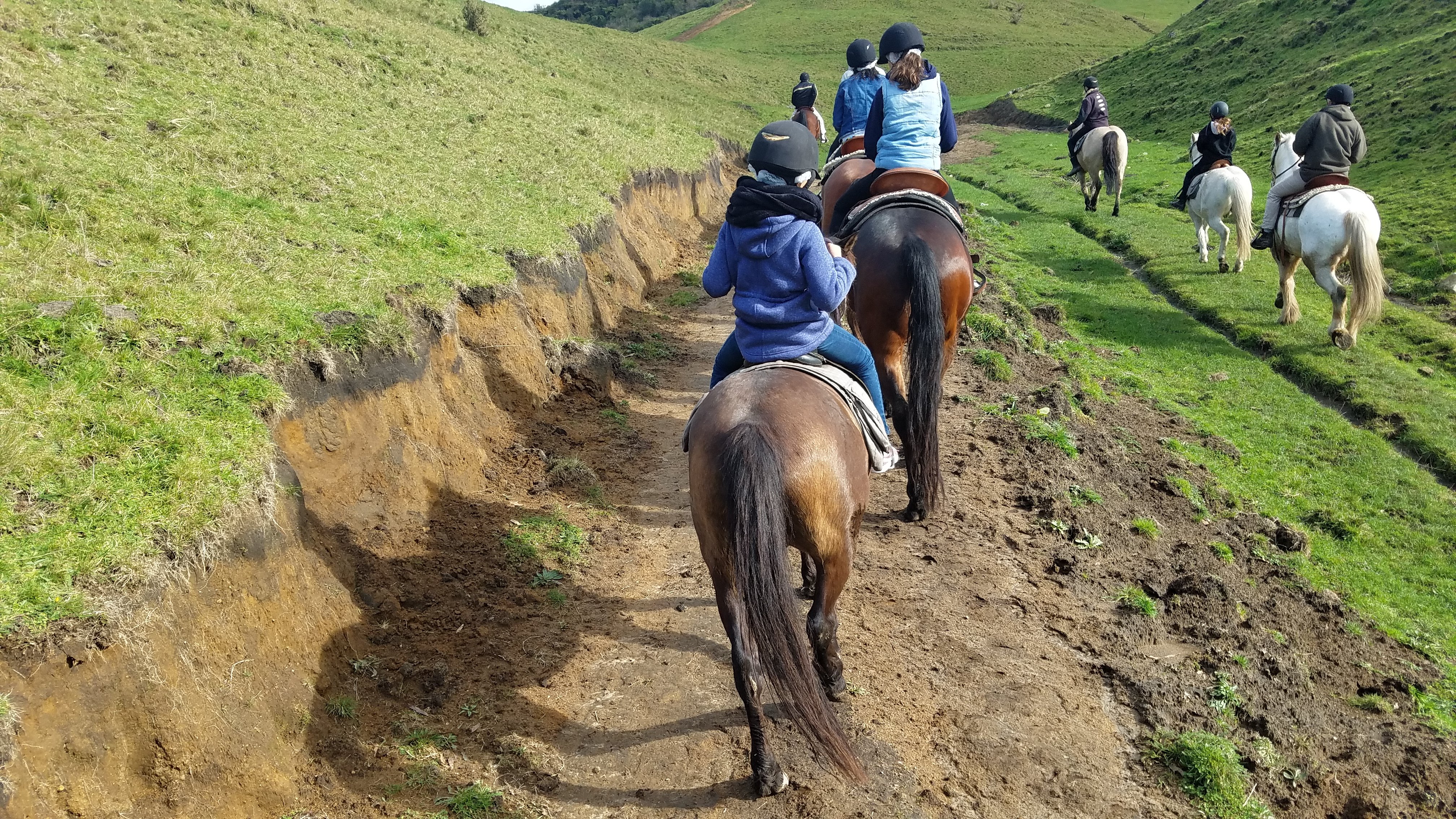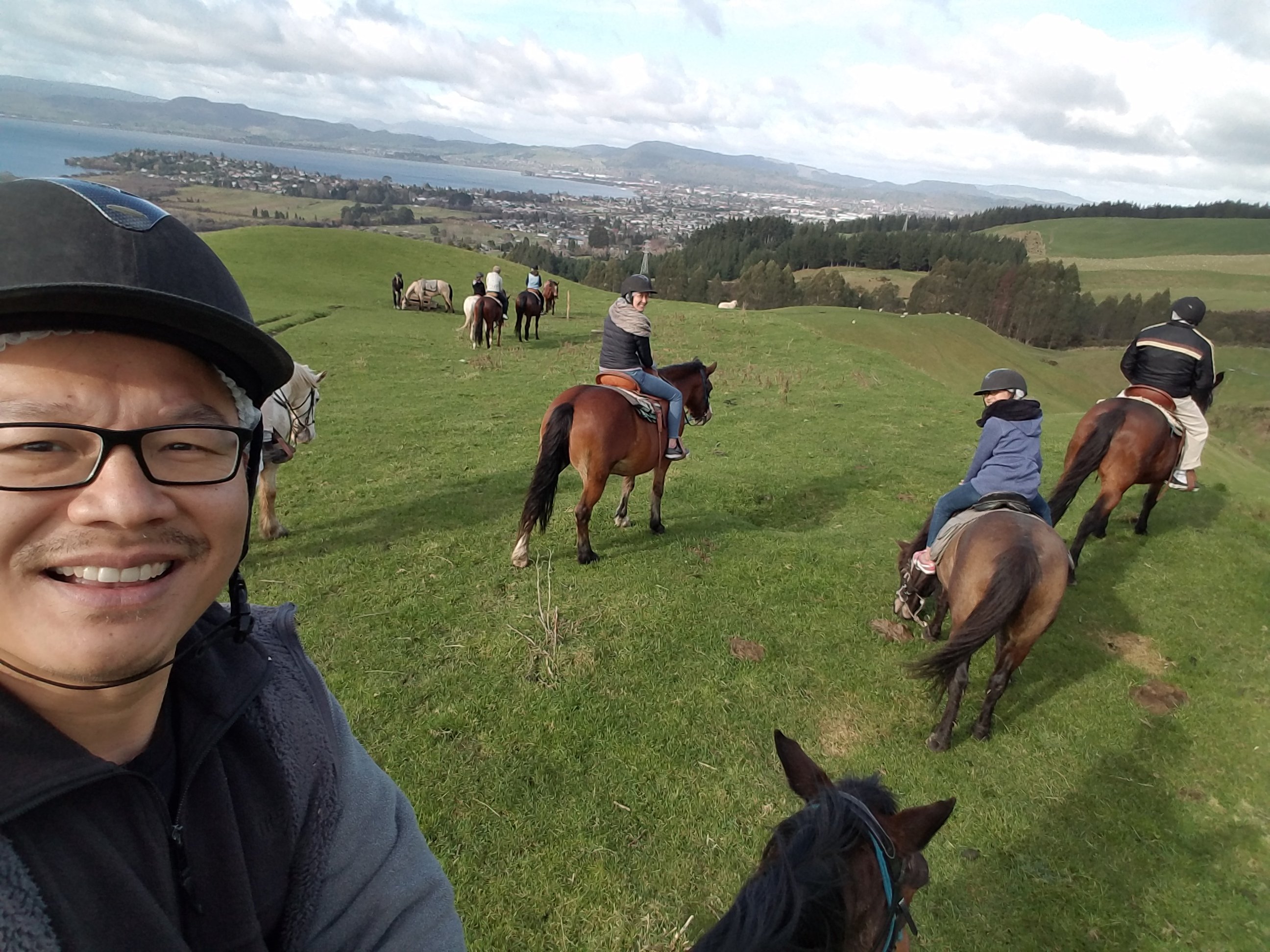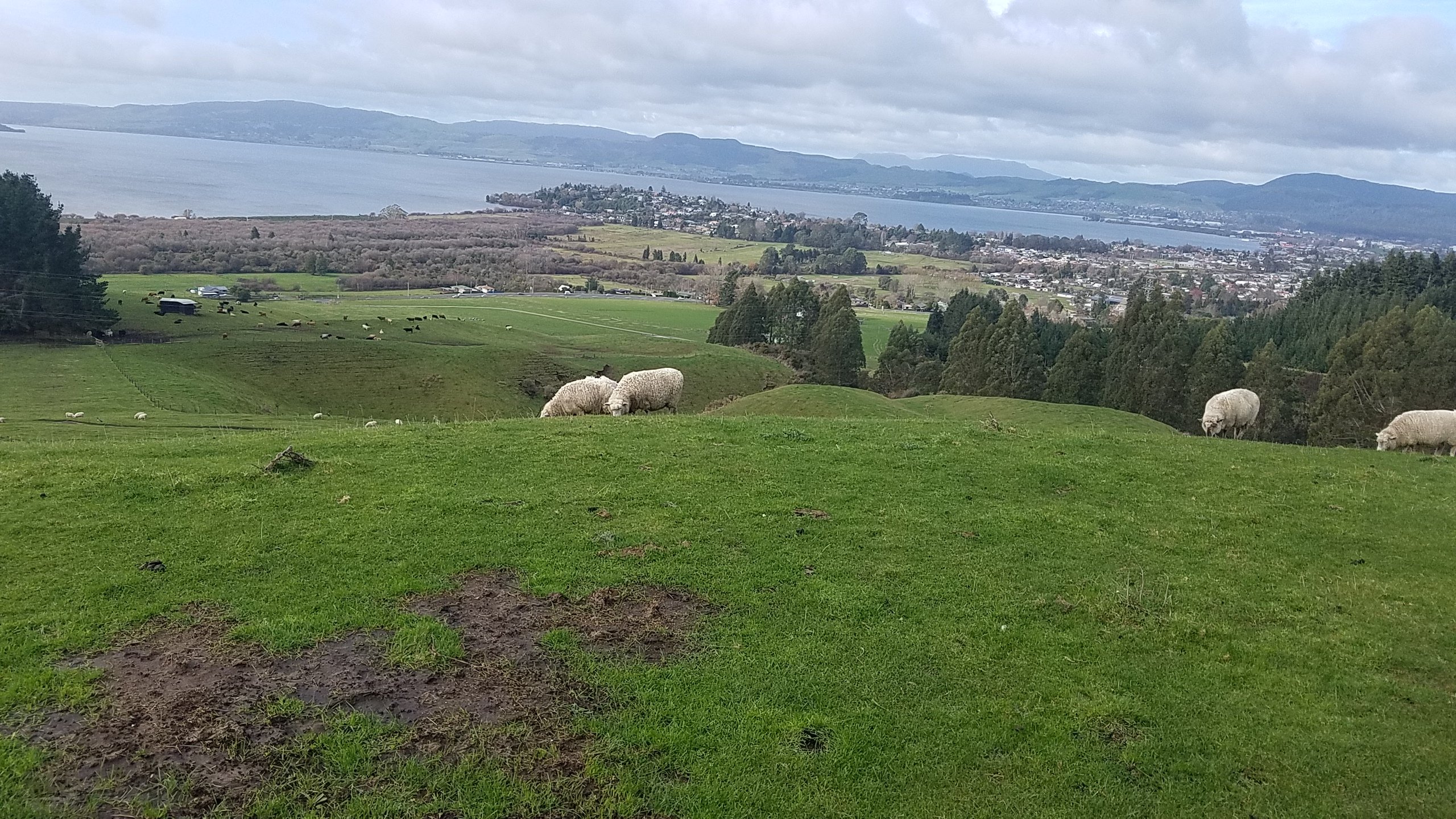 The Sheep shearing was a great experience for the family. The show was funny and we got a chance to see how sheeps were sheared. We also got a chance to see the 19 different kinds of sheep as well. I highly recommend both events.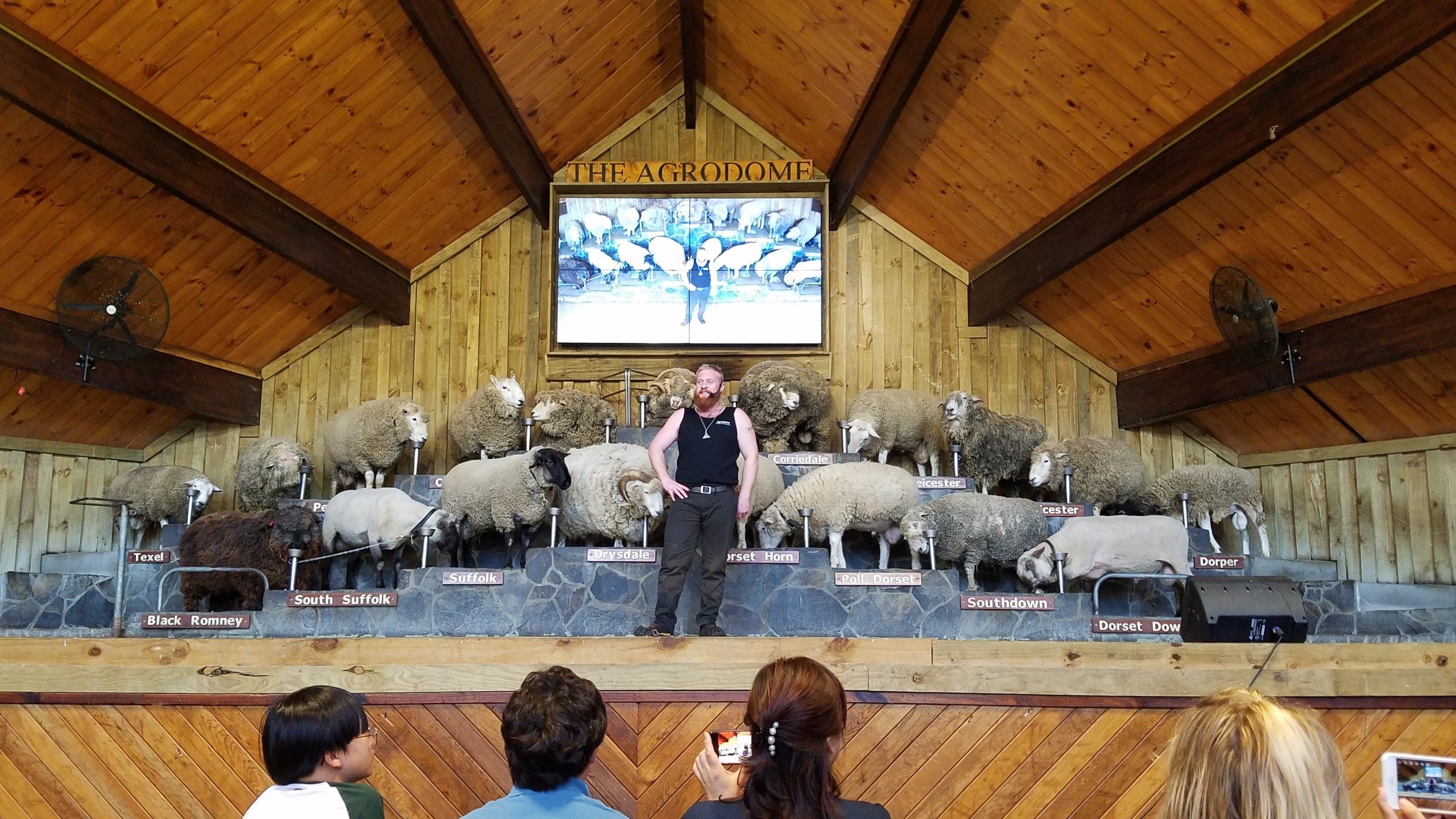 Looking back, we wished we stayed another day in Rotorua. It was by far the prettiest place had seen. So country so quiet….and so CHEAP!!!!