There are a lot of free Audio Production Tools out there for those working in a tight budget. So if you are already an expert, but need an extra set of tools or if you are just starting out and need a few pointers here we go.
I decided to leave a list of the 3 most useful FREE Audio production tools out there:
WaveForm - Can't do much without a DAW (Digital Audio Workstation), therefore this should be your first stop. This is where you will load your tools and edit your audio. Another DAW worth looking at is Cakewalk by Bandlab, I've used it for a long time and it has always served me well.

Melda Free Bundle - Second stop should be this awesome set of free tools by Melda Production. Sure, they don't have the futuristic interface of the most recent plugins, but they'll get the job done.

Youlean Loudness Meter - Once you got your track ready to export to be shared with the world, a loudness meter is an important part of your set of tools. Try to set your track around -12 to -14 integrated LUFTs.
Here's a list for other great free tools that you can google: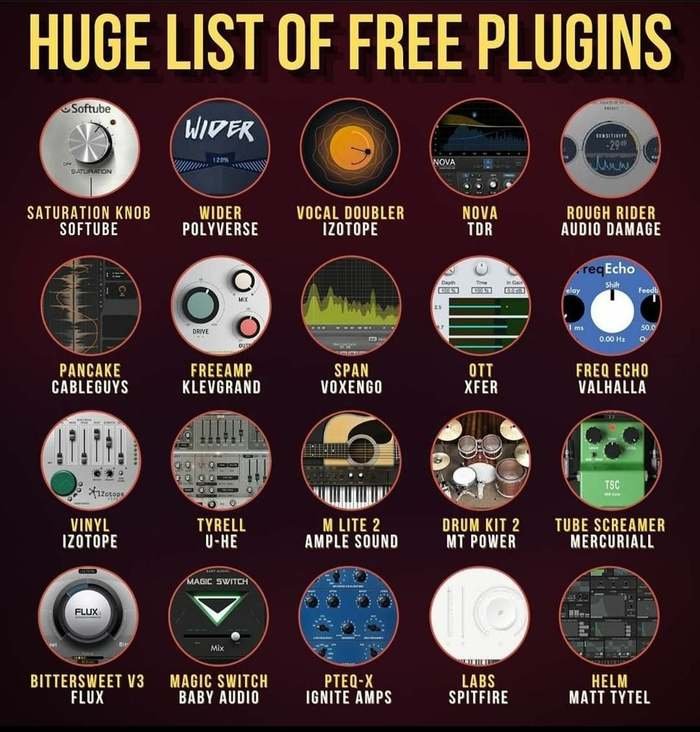 For more and a constantly updated list of free Audio Tools, join my Free Audio Tools group on Facebook!
If you enjoyed this post upvote or drop me a comment and I'll keep revisiting this topic.
Rock on!