I got to Peru in a rather round-about way. Much earlier in 2018 I'd decided to sign up for a Spanish immersion tour there at the last minute. That tour was for October and, with my Chilean tourist visa expiring a month earlier than that, I had September to spare. Some people I'd gotten to know and trust had recommended the Nihue Rao Centro Espiritual as a good Ayahuasca destination and I managed to make a ten day booking within the first two weeks of September. A bit later it occurred to me that it might be a long time before I'd be back that way so I doubled down and made a booking with another center that I'd long been curious about, the Temple of the Way of Light, within the last two weeks of September.
I didn't have a particular path of personal healing plotted out when I began this experience - I just got damn lucky that it worked out that way for me. I was also motivated to explore that territory by how open the other passengers (this is how the visitors are referred to at these retreats) were about their ceremonial experiences. This path just unfolded for me one night after another - but I also had a lot of help from the facilitators, who were very generous with their time and what they chose to share privately with me.
It had been my intention to write about each ceremony just as I had before but these ceremonies were different - there was a continuity to them. And the subject matter was so much more personal than I'd experienced previously. So... Sorry world, most of what I experienced was just for me.
But, in one of my last ceremonies at the Temple, the subject of self-love was presented to me. This is something that has meant absolutely nothing to me for the majority of my life and, while I was beyond grateful for finally getting the message, I was surprised when so many others in the integration group meeting wanted to hear what I had to say about it. I second-guessed myself and chickened out of sharing that in favour of a much shorter and more entertaining piece on the topic of self-confidence - which I had focused on in my very last ceremony.
So, for my fellow passengers that encouraged this new kid on the block to share his brand new insights on the topic of self-love and for the rest of the world, let's get this show on the road...
Bear in mind that, up to that time, I had confined my existence and my notions of self to my mind. I didn't even set out with self-love as my intention that night - I'd chosen 'Help me connect with my body' and 'Help me move with the music' instead. Well, in attempting to make that connection with my body, Mother Aya gave me a gentle little shove into self-love. Even from my earliest ceremonies I'd noticed how my hands and feet take on a life of their own - they just start to move and flex and rub together if I have nothing else for them to do. I actually enjoy that mind-of-their-own sensation and it's one of the early signs that lets me know the medicine has arrived in me. It came to me that even if I didn't love my body, which I had to admit is as much me as my mind, my body loves itself. When my hands and feet move that way it's as if that's how they say hello to each other. This time I decided to get involved by deliberately putting my hands onto myself and saying 'Thank you' and 'I'm sorry for not caring for you for so long' and 'I'm going to do better' - and I meant it.
I have treated my own body in the same less-than-spectacular way that I have treated family and friends. I felt sad for my lifetime of wrong and carelessness toward my body but things quickly improved - I guess my body was ready to forgive me. Insights started to just appear and my feeling shifted from sad to happy and grateful - the night really started to shine for me. It occurred to me how unlikely it was for me to have had any meaningful relationships, for someone else to have loved me that way, when I couldn't love myself. Without ever dwelling on it before, I had regarded those relationships as happy accidents. I still wonder what those women saw in me...
The fact that I sought and encouraged those relationships now seems to me as if it was a need and desire for someone else to care about and love me because I was unable to care about and love myself. I was just taking my entire responsibility for that and handing it to someone else. Which is simply a wholly unfair thing to do. The idea came to me of a person without self-love being like a ragged cloth compared to a person with self-love being like a fine silk. Who would give a ragged cloth as a gift to someone they like? But that's exactly what I did - and yet those women found it in their hearts to accept me.
Quite early in our time at the Temple another passenger had brought up the topic of the twin flame but that night I wanted to put my own spin on it... Having love in your heart is one thing, something that I readily associate with fire, but discovering self-love is like having to light another fire in the same place. It's tricky! But it's a different kind of fire - at least the way it came to me. There is a heartfelt love for the world and everything and everyone in it - an outward love. But there is also another inward love, self-love - and now to me it is like the hidden power and the source of everything else.
Love changes everything - and self-love changes it all again.
All of this came to me well before the ceremony was over - the maestras and maestros were still working their way around our circle in the maloka to sing their ikaros to each of us. There was a gap between these Shamen and I signalled one of the facilitators over to ask if I could go get my writing pad and a pen to help remember everything that had come to me. With a group of that size, letting people go off into the night just isn't done so I had to sit there and quietly review my ceremony. My last maestra arrived in front of me and I was still anxious about forgetting something and that was getting in the way how I had begun to connect to these ikaros. I put that aside and just smiled at the dark shape of the maestra as she started to sing to me and, in my head, I said to her, 'Sing it into my heart' - and I instantly connected with her song.
I met and connected with such great people at these retreats. One in particular from my first retreat that month has been walking this path longer than others and has a depth of love to him that I still can't fathom. He shared with me a metaphor of the heart as a cup that can not only contain but even overflow with love. To reach that point where your heart is overflowing, there is no end to how much you can give to others - it never takes away from you.
With these retreats I'm a changed man - turned all the way around and flipped over. I can scarcely believe how I lived without love before - somehow I got by with only a sense of duty to the people in my life. So let me leave you with one last thought - Duty is no substitute for love.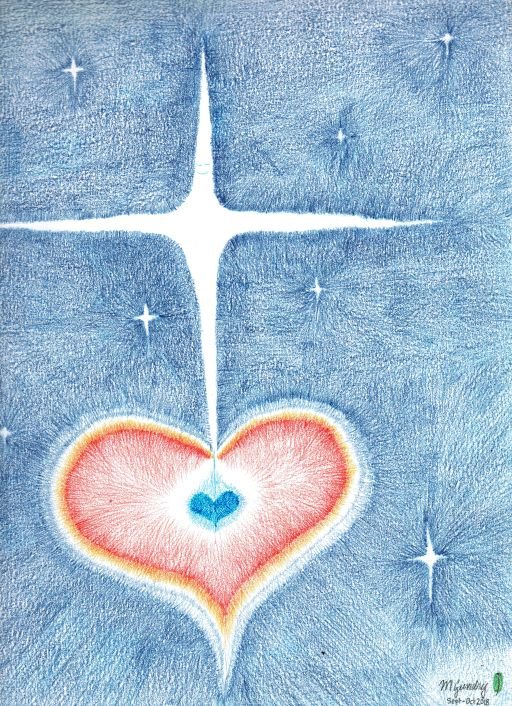 More quality retreats organised by Macey Tomlin scheduled in Acapulco for February 2019:
Ayahuasca Ceremonies Around Anarchapulco 2019
Links to my previous Ayahuasca posts:
Ayahuascapulco 2017 - an individual experience
Bambuddha Ayahuasca Retreat - Part One
Bambuddha Ayahuasca Retreat - Part Two
Bambuddha Ayahuasca Retreat - Part Three