Uses:
CzyCof syrup is used for temporary relief from mild to severe coughs, bronchitis. Bronchial tract infection, asthma, and sneezing and/or runny hose due to common cold, hay fever or other upper respiratory allergies.
Instructions: Children (under 12 years): Take 1-2 teaspoonful's (5-10 ml) of CzyCof syrup thrice a day after meals.
Adults: Take 1-2 teaspoonful's' (5-10 ml) of CyzyCof syrup twice a day after meals or as recommended by the registered physician.
Shake the bottle well before use.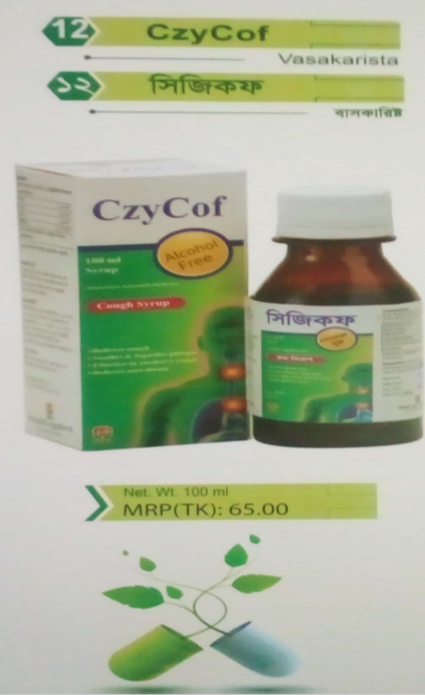 Thanks for your reading my post