Are you interested to see photos of animals that are still in the womb? Hmm, how do the animals as a fetus look like? Some are not easy to recognize, some are just like them as we usually see them, just tinier versions of themselves. You will get yourself fascinated to see how these animals' looks like even before they come out in this world.
I found this article and I want to share with you these very amazing, precious and cutest creatures on the planet.
Cat Looks As Cute As They Are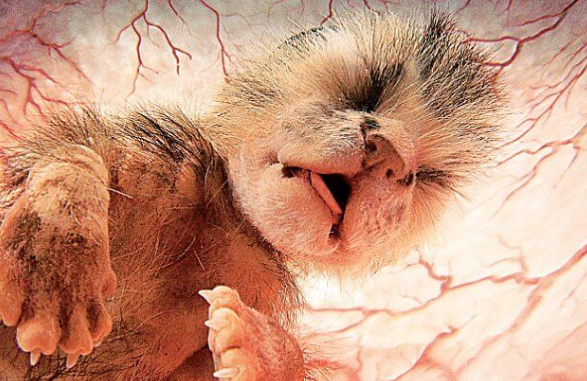 We know how insanely adorable kittens are, so lovely and super cute. I am so sure all of you will agree with me. We can imagine a kitten when they make cute gestures like this baby pussy in the photo the way his tongue sticks out. They are also this cute even when they grew as kittens, the reason for us to be crazy in love with their overloading cuteness. I can say that this photo is precious.
Three Little Cute Guys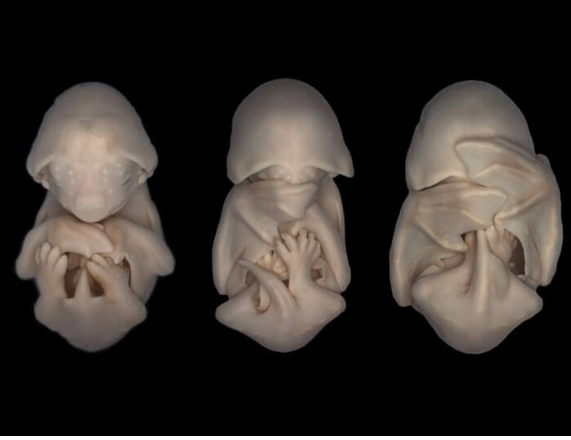 Bats are maybe one of the animals that for us don't look good, but as we can see them while still in mother's womb, they are just cute little fellows.They are like tiny man drooping in shyness, just like saying, "don't be afraid of us, we will do no harm, and please don't hurt us"
Seeing them so tiny at this stage of their lives, I can say, we cannot think of being scared of them again, thinking of how can these cuties scared anyone.
Little Birdie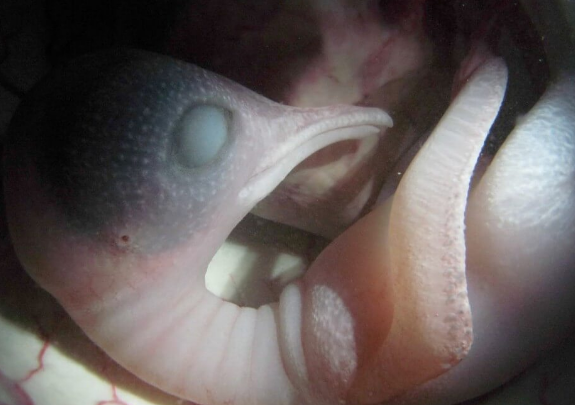 How about staring so close to this little animal still inside his eggshell. Can you easily recognize what kind of creature it is?
Your guess is right, it is a bird in gestation. This is how it looks like when still inside the egg, this tiny bird's beak is forming and looks like preparing and checking out how to pops out from its shell maybe using its only weapon, his beak.So amazing to imagine that one day this; it;e fellow will be covered by fur and flying freely around us.
A Fast Cheetah In Gestation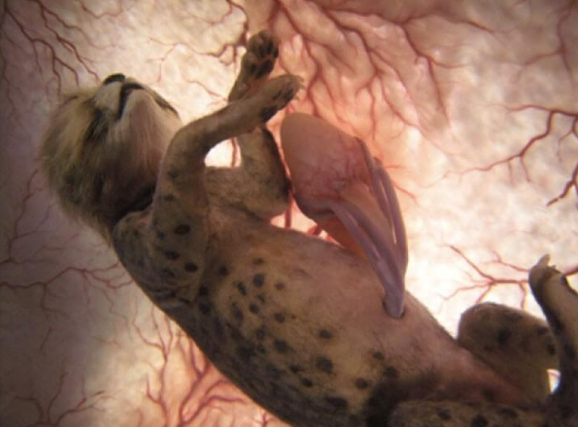 We knew this animal, cheetah as the fastest running animal but for now, I can say, we are fortunate that we can able catch him resting and seems motionless at this stage of gestation. We can fully recognize this fetus and tell the difference of this sleepy head to how we can imagine a full grown running cheetah.
A Growing Dolphin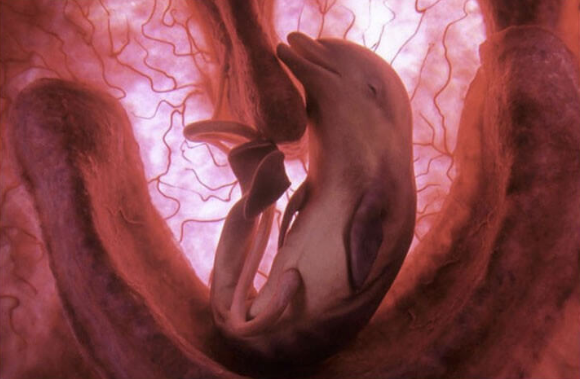 Ohh, cutest of them all! Who cannot recognize this little fellow here, with his smiling face character, makes him have lots of fans.
In this photo, we can see that dolphin are really inborn smiling animals, which makes them much cuter and lovable.
Smallest Elephant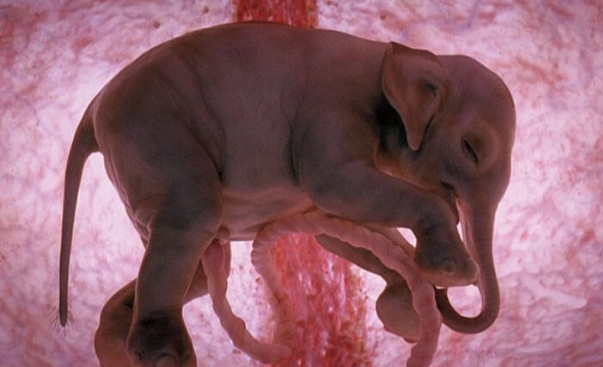 A huge animal cannot be called cute, but a baby elephant though inborn with a big size, I still find him so cute,(remembering "Dumbo" every time I see a baby elephant.
One of amazing fact about elephants is that. they can quickly learn to walk just right after they are born
A Baby Penguin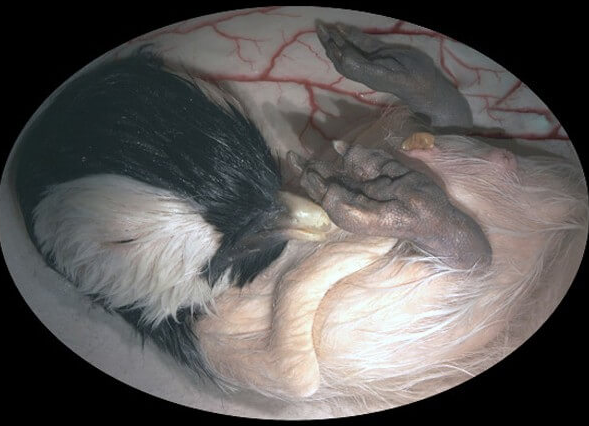 It looks so adorable even when penguins still inside the womb, their black and white fur is already visible. So nice to imagine that one day this cute little baby will come out in this world and enjoy sliding back and forth around the ice.
An Adorable Litlle Piggy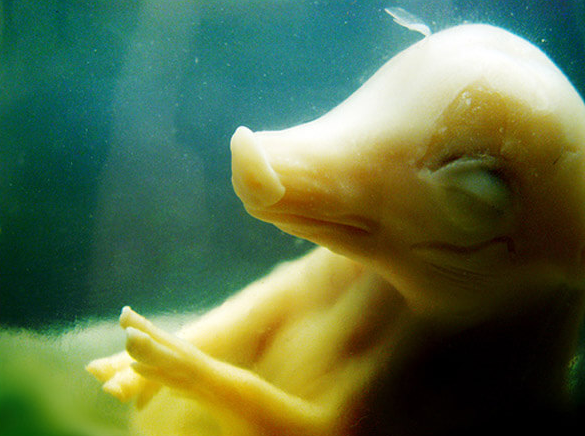 How did you feel seeing those cute adorable little guys that are still inside the mother's womb? Ohh, in a little time they will be enjoying and exploring their designated life outside of this world.
Let us try to be kind and love them and not only the cuteness they can share with us but all the protection, faithfulness and they will give us back the love we shared to them.