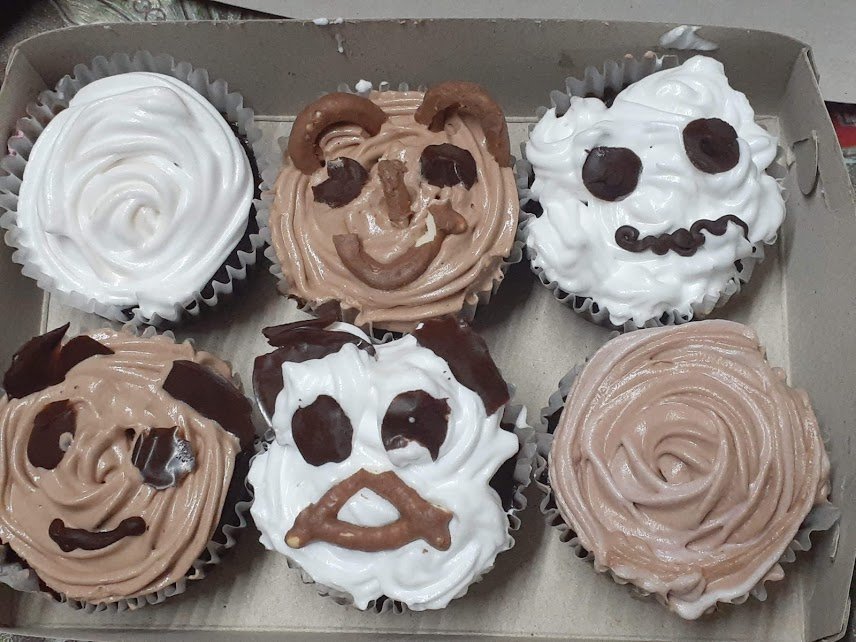 When I am busy baking in the kitchen, my two young boys will surely join in. I have no choice but let them do their thing. It is not always that they play with the stuff they see on the table because they get curious and get involve. I am perfecting the consistency of the toppings for these cupcakes and I did not want to be bothered. So, I gave them three cupcakes each to decorate on their own. I am sure the number of cupcakes would be enough for them to think about their designs and lets me buy time to focus on mine.
Makes me smile when I see this photo above. The first layer was made by the eldest and the lower layer by the youngest. They look like emojies done by kids. Look at those faces. Cute and interesting and funny at the same time. Somehow they are getting really interested with baking and offer help whenever they can.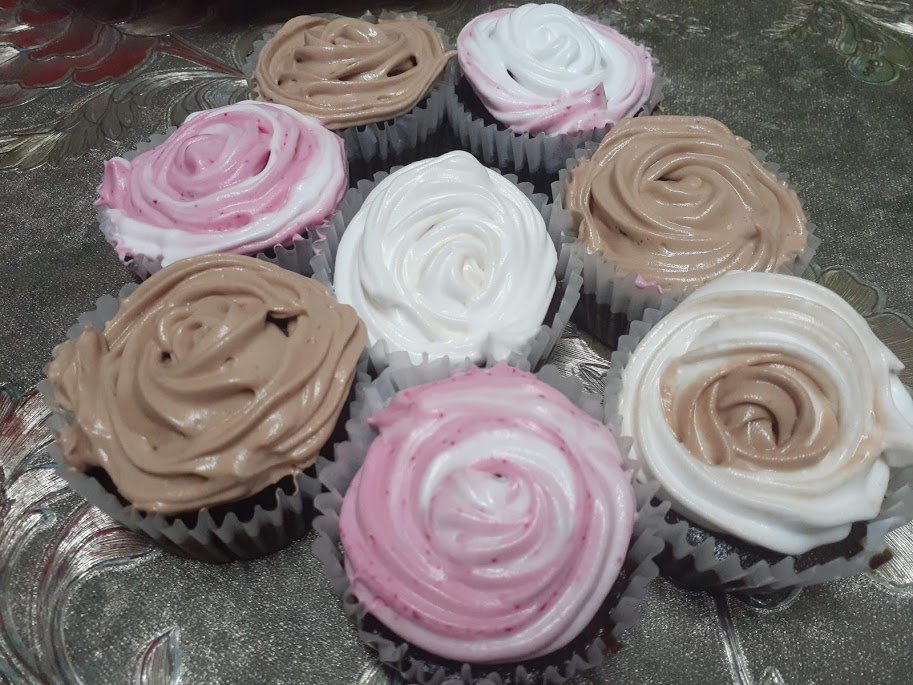 This is mine. I could not think of any design other than this one which is quick and easy. I can not really concentrate because they keep asking a lot of questions and they compare their own work resulting to a never ending argument. It was fun listening to them. Their ideas could be simple or sometimes weird but I know these came from their heart.
Thanks