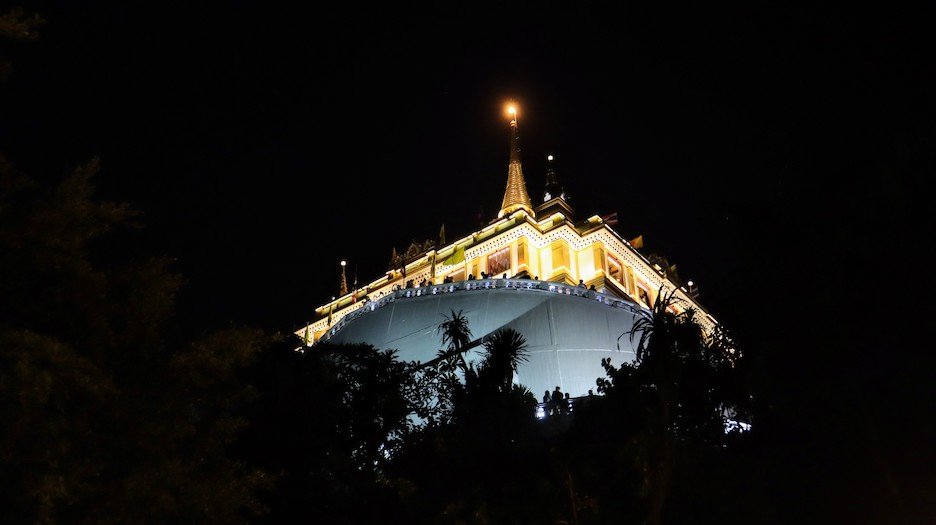 Woot woot! Another year of this awesome authentic fest in Thailand! Loy Krathong festival or Loy Krathong day! The Thai festival that cool kids love as they will have an excuse to go out at night! Fyi, there's some study saying that tonight is the night Thai girls lose virginity the most! Woooooot! oh, I mean 'Whatttt?!'
Well, as you may know, Thailand is a buddhist country and those sexy stuffs are most likely a no no.. ideally, at least.
Loy Krathong Festival (เทศกาลลอยกระทง)
Loy means float
Krathong means basket
It's a festival celebrated annually with this cool way of doing so. We float the (kinda) basket of flower in the rivers / canals or whatever forms of water just to show our respect and appreciation that we're grateful for the water we have to use, drink and all until today.
Thanks the water by putting stuffs into the water?
Yes! Makes no sense, does it? lolol Anyways, it's the thing here and it's huge! People throughout Thailand do this!
This year is first time in such a long time I have spent the Loy Krathong festival here in Thailand. I'm always out of the country at this period of time..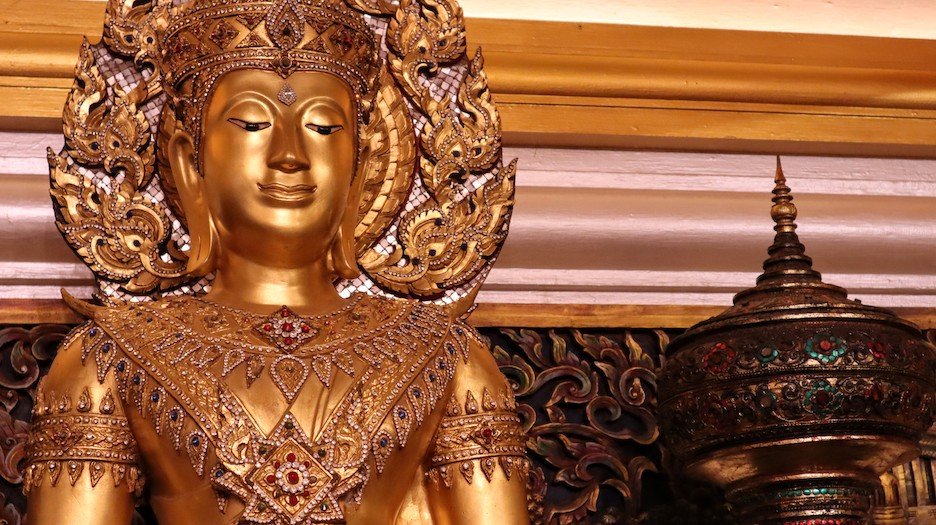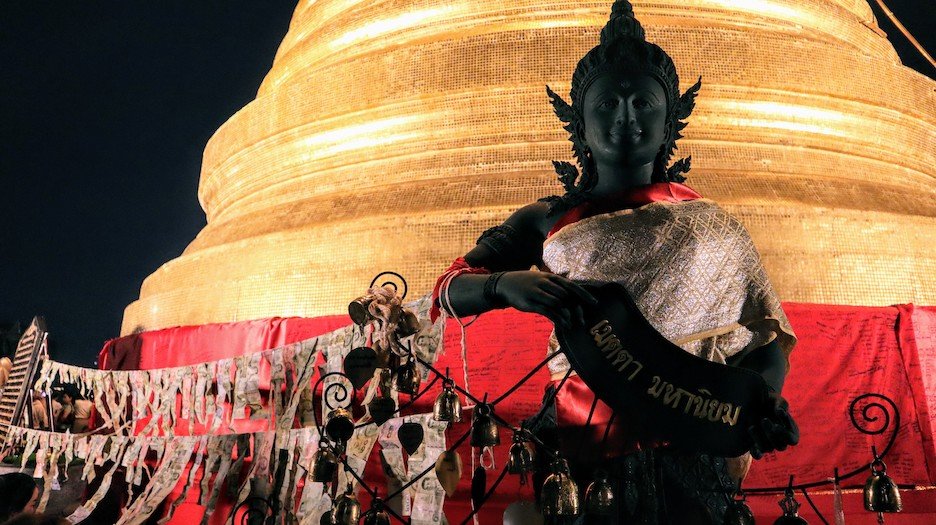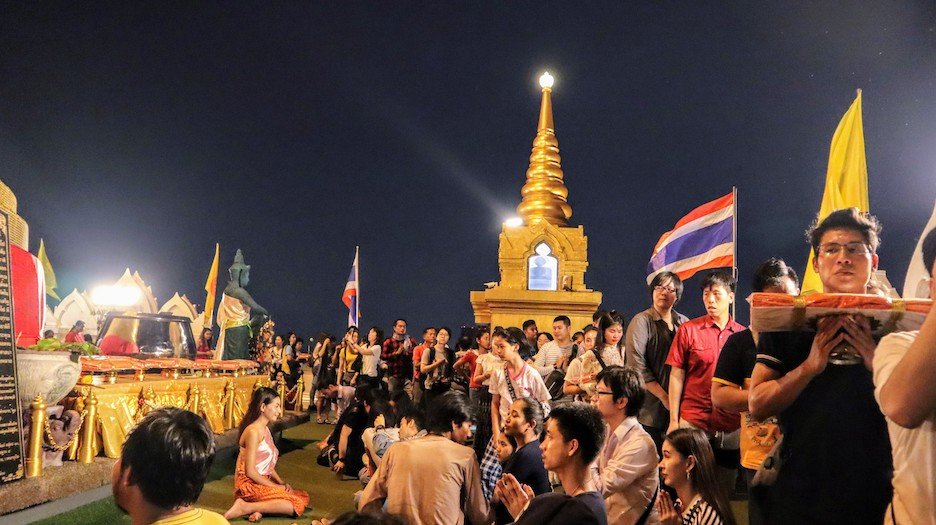 When is Loy Krathong Festival ?
The Fest usually is around November and sometimes in October as we don't use the normal calender for it. We use lunar calendar and in 2018 is exactly on Nov22, 2018. I chose to spend the night here in Bangkok and so wanted to go celebrate and enjoy it at 'The Golden Mount (วัดภูเขาทอง)' or Wat Saket (วัดสระเกศ).
I remember they always have this fun old-schooled temple event going on every year with all the games, bingos, lame haunted house, old-style street food and all that. This year that I had a chance to be here in Thailand, there's not event at the Golden Mount! Dang it!!!
I went there anyways as on Loy Krathong day.. Not just float the baskets onto the rivers but we do some other certain things..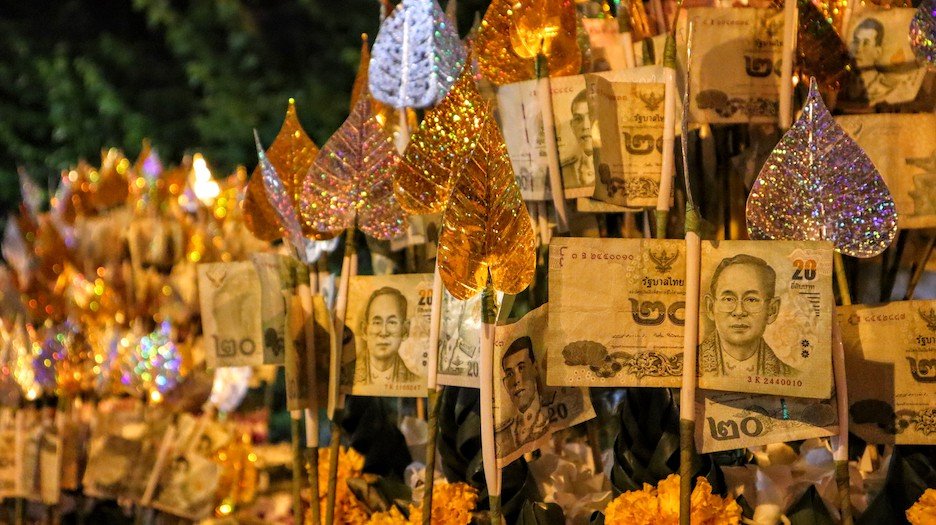 What do people do on Loy Krathong day
Pray Respect to the buddha and make merit at temples
Make some donations mostly at the temples
Float the lanterns into the sky (They do this up Northern Thailand)
Float the flower basket into the river, of course!
Make merit at the Golden Mount is awesome!
Not just for the goodnesses and all that but you do a little hike up to the top. Then enjoy the beautiful view of Bangkok around the area of Rattanakosin Island. Oh! We did quite a few things you may find interesting..?
Write your names and your beloved ones' names on the red clothes that will be used to wrap around a pagoda on top of the mount. For good luck!
Ring the bells and hit the gongs. Also for more luck!
Make a donation to help the temple with their maintenence.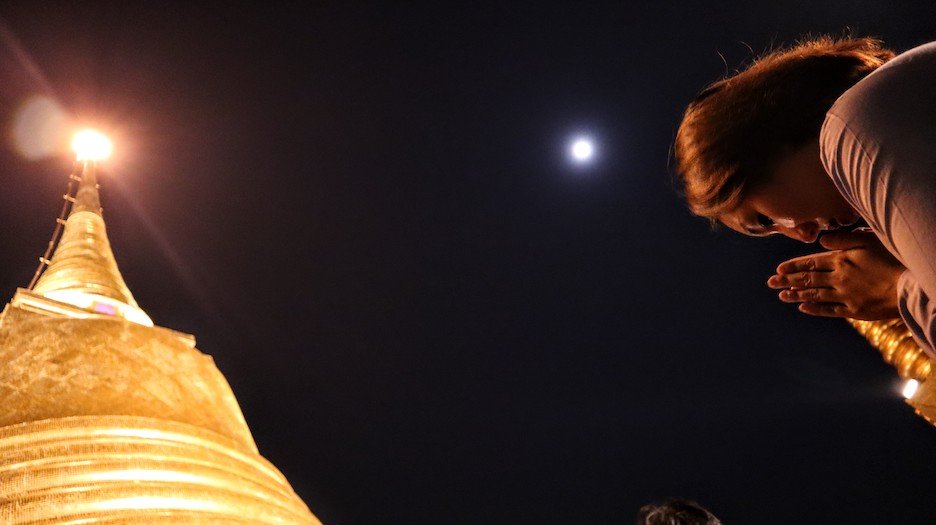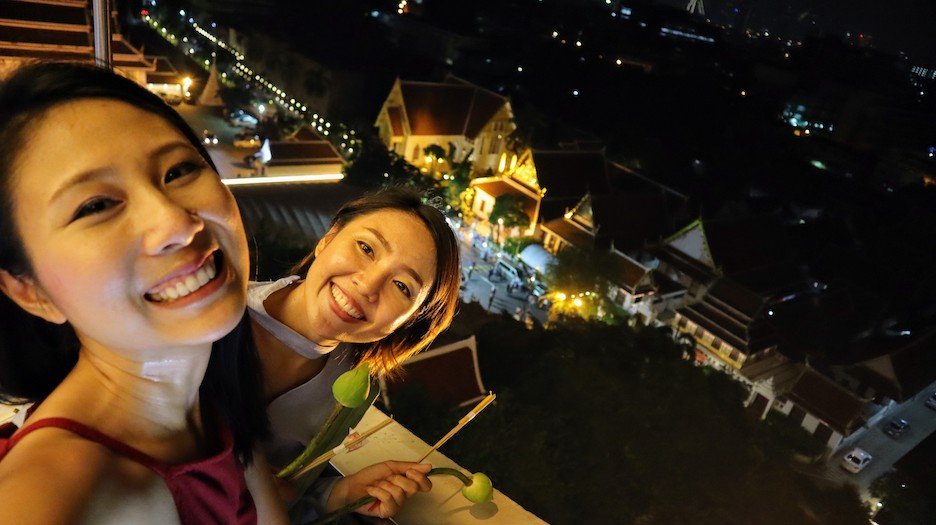 Even there's no temple even going on, we could still float the basket into the canal just right by the temple and yes, people do so. We chose not to as we thought it could be some better events closer to the Chao Phraya River and uh oh! We're so wrong and ended up at Thammasat University at 11pm when the event almost finished.
Oh well, it's a great night out still and I'm looking forward to the next one, next year!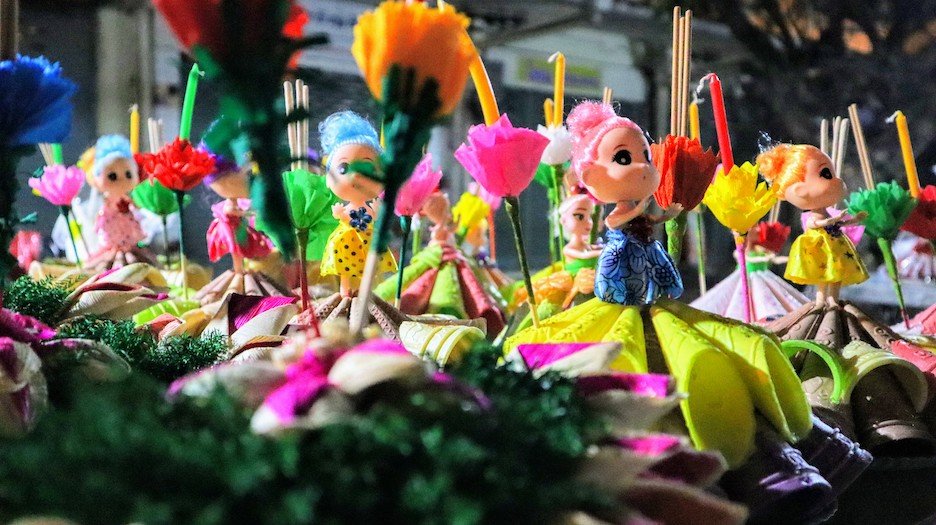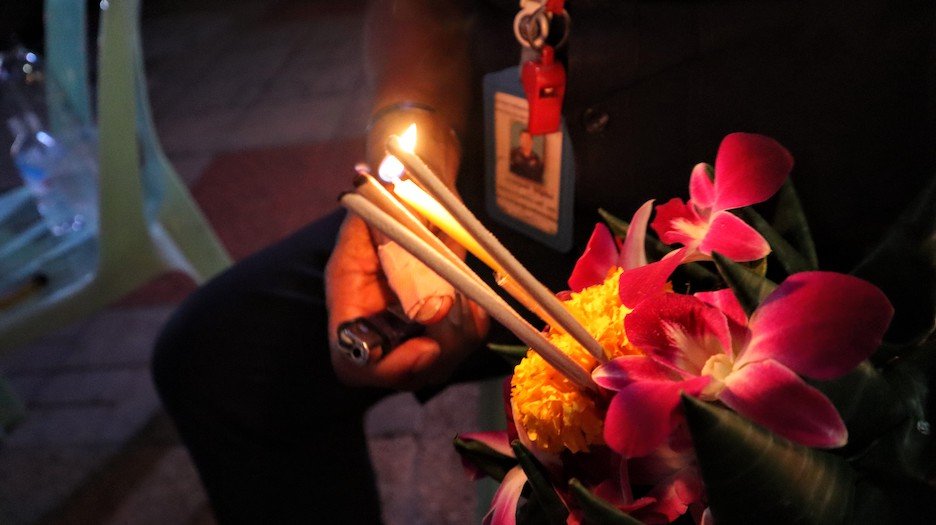 If you're ever here in Thailand during the time of Loy Krathong Festival, make sure you come out and enjoy the culture, the lights, the people, the vibes and all. It's exotic and fun!!!
Address : !ถนน บริพัตร Khwaeng Ban Bat, Khet Pom Prap Sattru Phai, Krung Thep Maha Nakhon 10100
Tel : 02 621 2280
Official site : Thegoldenmount.com
Mo ❤
---
I DO USE. I DO LOVE ! ❤
---




All copy and photos are original content by me.
TO SUPPORT WITH LOVE PLEASE SUBSCRIBE!!! TO MY SUPER DUPER AWESOME YOUTUBE CHANNEL :)
---
Posted from my blog with SteemPress : https://www.waybeyondpadthai.com/the-golden-mount-loy-krathong-day-bangkok-thailand/
---