Been a while I wrote about my steemmonsters journey.It as been kinda hard and sometimes fun due to non availability of resources like steem and raw cash to buy eimportant cards.Thas to @burlarj who during our conversation on discord suggested a loan option and directed my feet to the right path.Thanks burl, na man you be.
So I acted accordingly and took some loan in a capacity I know I would be able to pay back though,so I got myself some important cards even though the price increased overnight I guess this is due to the sold out of Beta packs.So I got myself a Chromatic Dragon, leveled up my lord of darkness and spirit of the forest and I also bought some important common, rare and epic cards.
One thing I now noticed is that apart from the little leagues cards I bought and the spirit of the forest,I have not been able to use my chromatic in a match.Other options I have seems to be more effective, lolz.I don't know if that happens to anyone here.Once you buy a card you have always seen its action on the field, the ones who seems useless will begin to perform.The one and only time I have been able to test run my Chromatice ended on me losing.
Hopefully when I use it again, I will win the battle and be able to end in a better league at the end of the season.I also got something rewarding in my quest for today.I do not know if its to due to the brilliant quest portion I got in my quest reward or its just fate.I got great reward for my quest today which is worthy of my post.....lol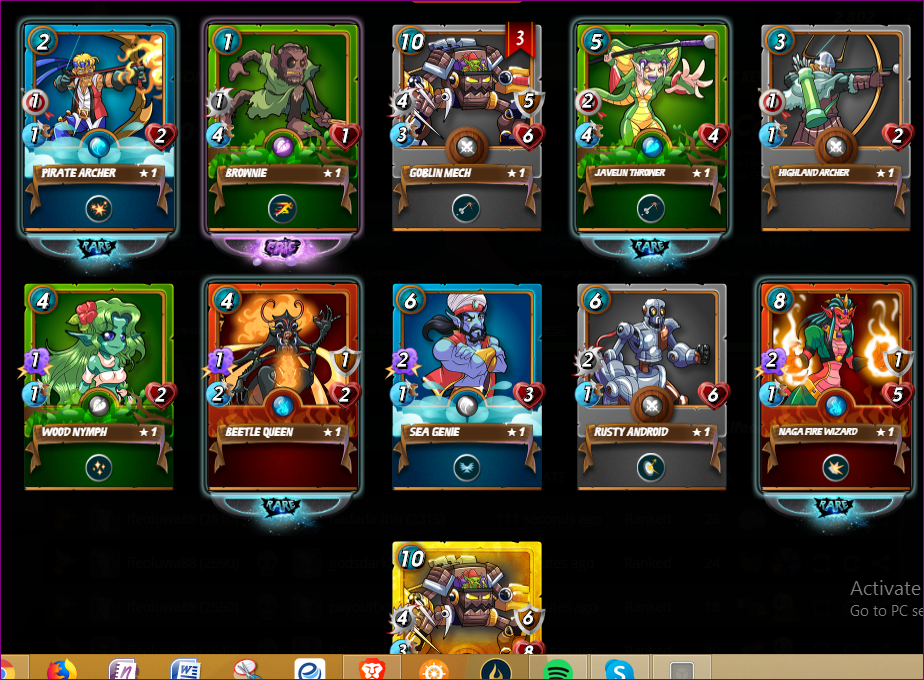 Maybe just maybe I will get something wonderful again in my mystery portion for tomorrow.