I had a Gold 3 finish so I received 22 reward cards this season, 2 epics isn't bad going I guess but no gold cards for me.
You can see the pulls below: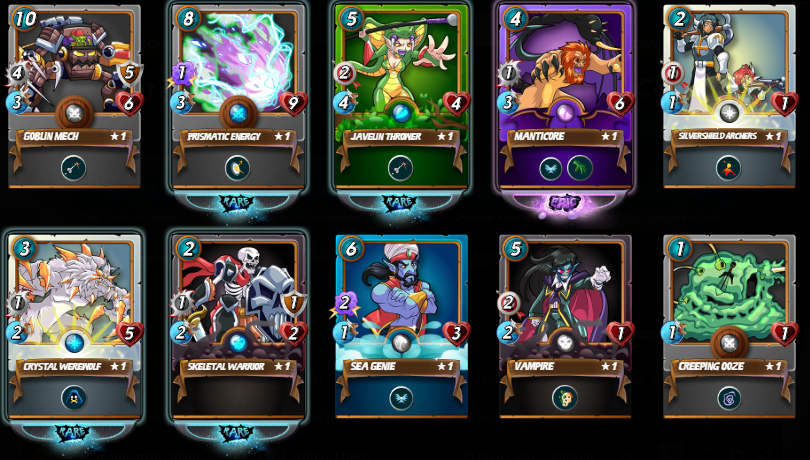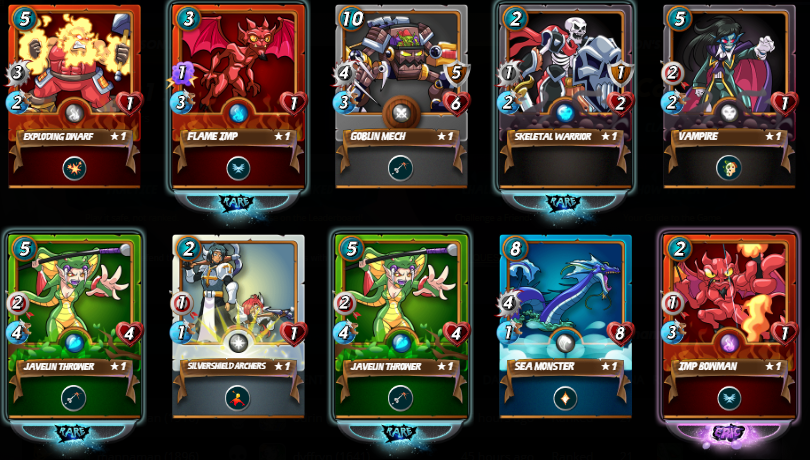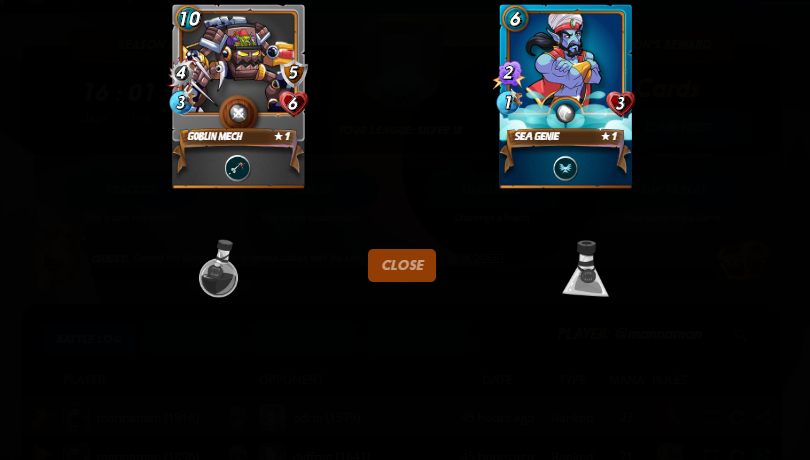 I play every splinter but water so they will mostly go to good use, I have only just noticed that I could have levelled a lot of these cards up a while ago but sorta forgot about them.
---
Share a link to your end of season pulls on battlegames.io and I will give it a nice battle upvote.