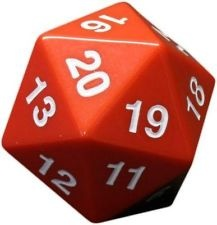 By copying battle games idea I am hosting a battle dice style game. This time the limit is 200 BATTLE and you can send any whole number amount upto that amount.
Send (upto 200) BATTLE to @mannaman
Type @rolld20in the comments
If you get 11-20 you double your battle. But don't worry, everyone will get an upvote who plays and you can send only one BATTLE if you don't wanna risk it and your upvote will be worth more anyway.
For now please only one go per account and I'm not a bot so be patient with my responses.
If the dice bot does not respond you may roll again but it is the first response that counts.
IMPORTANT: You must send the battle BEFORE rolling the dice.