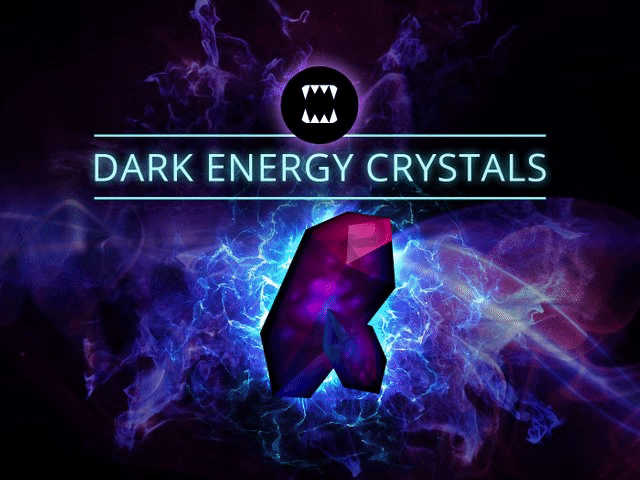 On the latest splinterlands development update we were told:
In the next day or two we will be adding the ability to purchase cards on the market using Dark Energy Crystals (DEC). This means that sellers will receive DEC instead of STEEM or SBD if the buyer pays with DEC. Sellers can then exchange the DEC for either STEEM or TRX (and hopefully other currencies in the future) or spend or HODL them of course!

Cards will still be priced in USD and the amount of DEC needed will be based on the current market price on the Steem Engine exchange. The same 5% fee will apply to sellers when using the market on the Splinterlands website, and the fees collected will continue to be put right back into tournament prizes as they have been in the past. The other market payment options (STEEM, TRX, and SBD) will still be available as well and will not be affected by this change.

This is an important step towards increasing the utility of the DEC token and allowing players to grow and level up their collection through playing without having to deal with external exchanges. Now players will be able to win DEC through ranked battles as well as tournaments and be able to purchase cards directly from the market with them.
This is awesome! So people are saying that this means it is more complecated for players but I disagree. Now the don't have to even know what a steem it. A player can buy a starter with PAYPAL, earn DEC (in game currency) and buy and sell cards with this currency. This makes it in line with other non blockchain games in terms of complexity. My only ask is people should have the option of exclusively receiving DEC so that if they sold a card brought with steem they don't have to log into steemit, transfer it to steem-engine, sell it for DEC and transfer it in game in order to get in game currency.
Battle for your thoughts?