Time for some serious business on Steemit.
I took a little bit of time and set up a nice office chair for my remote office space. I like steemit because I can be my own boss and work from anywhere. I decided to go with a co-working space provided by nature, with tethered internet on my phone.
First I carved out my office space, and made a holder for my beer.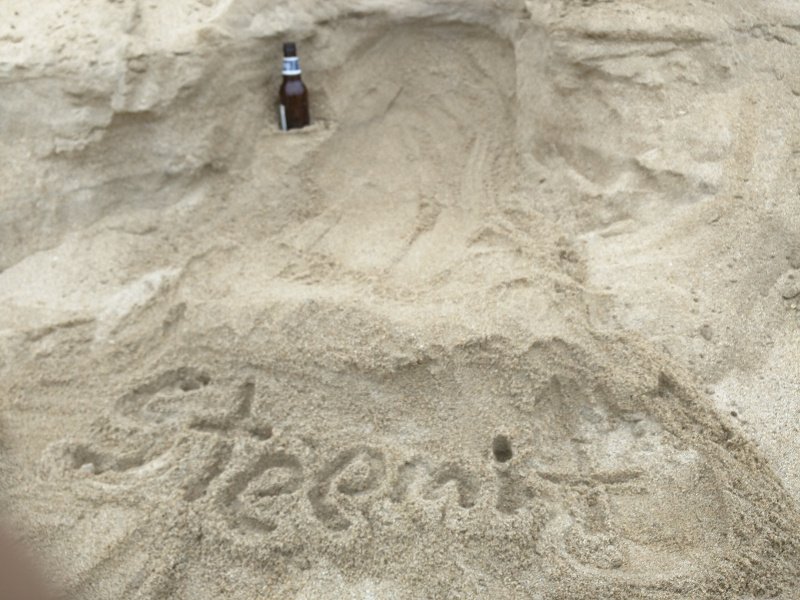 Tethered up to my phone on half decent internet and got started.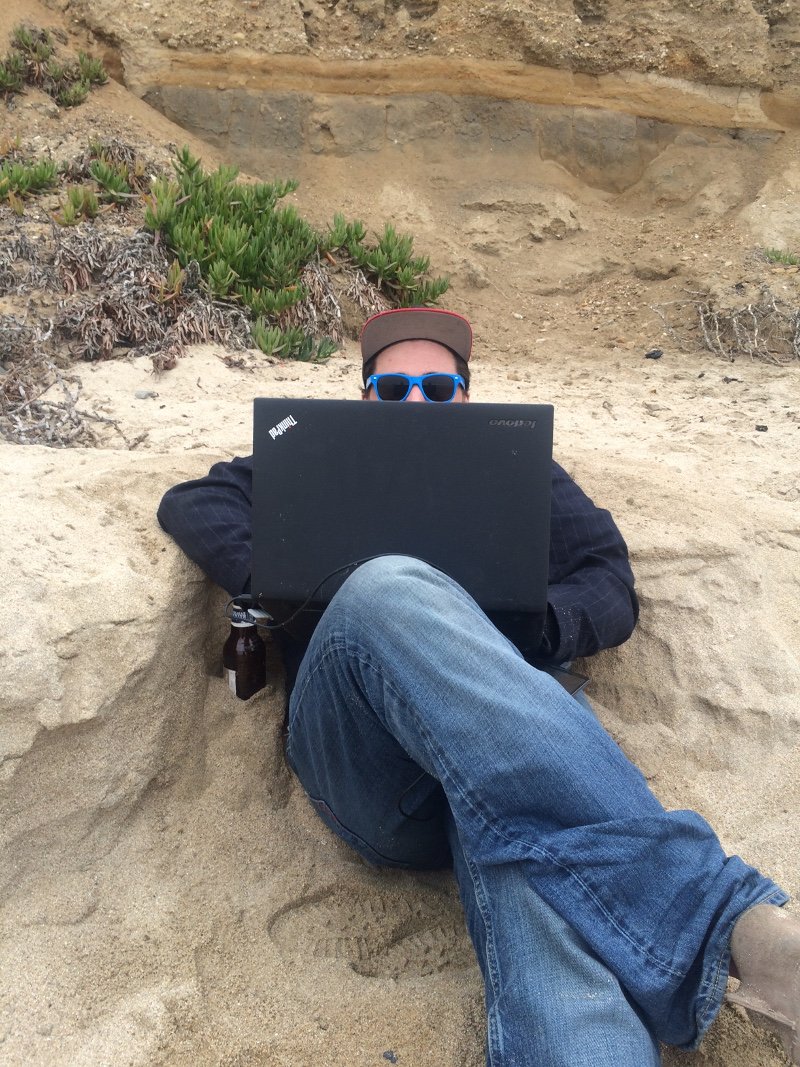 View was nice, got some other work done, checked the markets.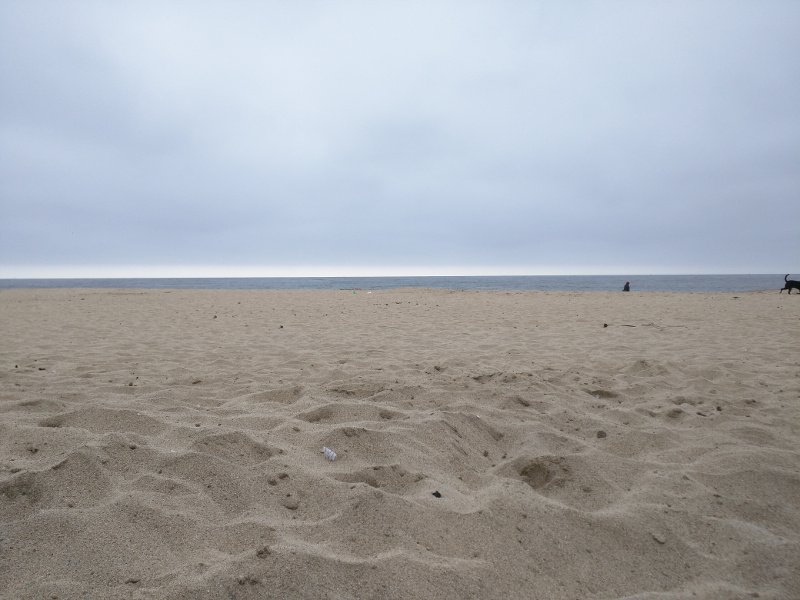 Finishing up my post.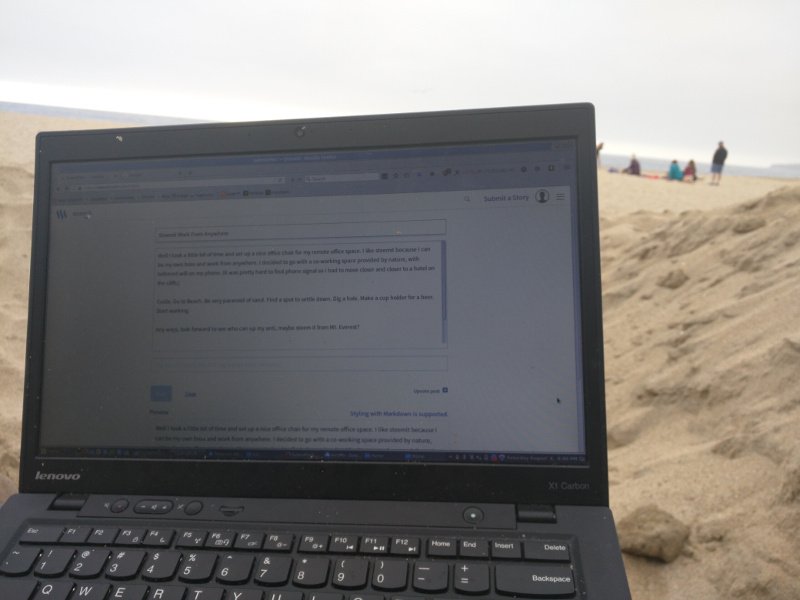 Took longer than I wanted but the ocean sounds were nice.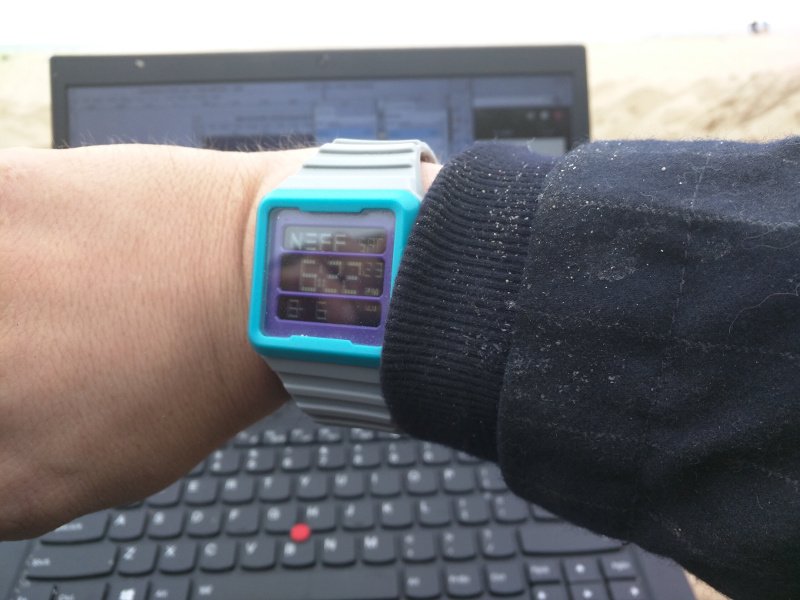 Well it's nice being able to work from anywhere. Thanks steemit! You can't get me in a cubicle, well not unless it's a lot of money.
Guide. Go to Beach. Be very paranoid of sand. Find a spot to settle down. Dig a hole. Make a cup holder for a beer. Start working.
Any ways, look forward to see who can up my anti, maybe steem it from Mt. Everest?
Thank you to my wonderful girlfriend who put up with this hehe.
Cheers.