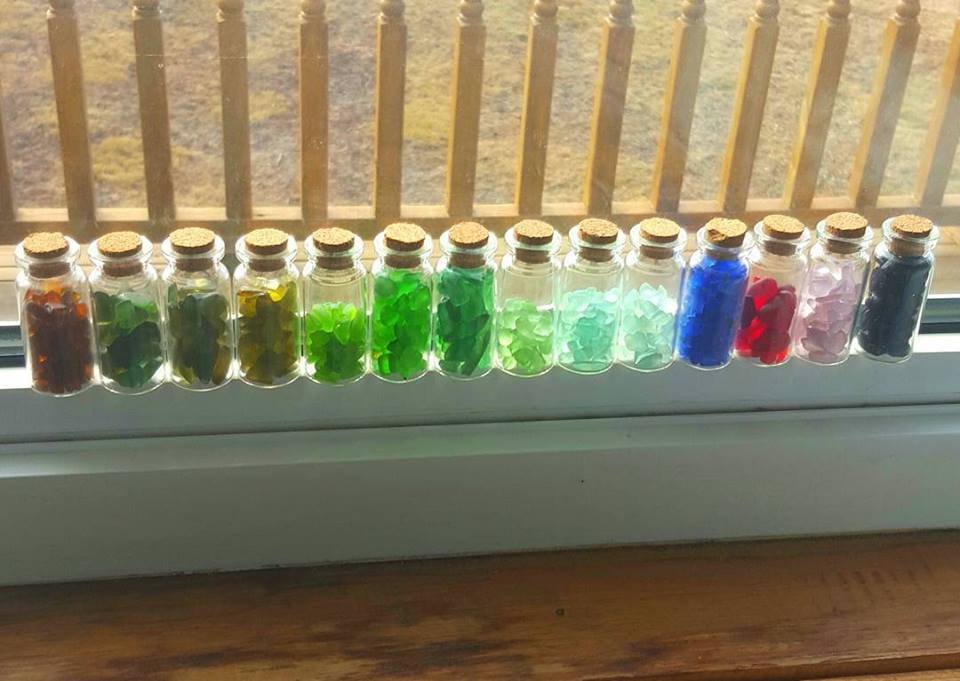 Lots of people find pieces of sea glass while they are out for a stroll on the beach,
others (like me) are there with a shovel or rake in hand ready for any little treasure the shoreline might have in store.
These little tips will change the way you search for sea glass! They will also change the amount of sea glass that you find each trip! I can bet your beach bounty will double if you use these tips.
Tools Are Important: I never go to the beach without my trusty beach bag.
It contains a claw rake, a small plastic rake, a plastic zip lock bag, some small containers to carry while I collect, lip chap, sun block and my sunglasses case! These things are all so very important to a beachcombers tool kit!

Shore Line Matters: Find a shoreline that has rocks the size of your fist or smaller. You don't want to hurt yourself moving big rocks for nothing, not to mention it will tire you out very quickly. Also be sure to cover as much ground as you can. I usually end up with a hole about a foot deep and about 4 feet wide, before I move on to the next pile!

Choose Your Digging Location Wisely: Before I get started, the first thing I look for is peaks of the groups of rocks ending towards the water. I start at the bottom in the smallest rocks and rake them away from the center, working my way to the back of the pile! You will be amazed at the amount you will find this way. Not to mention, the closer you get to the center of the pile, the bigger the sea glass pieces you will find!

Low Tide Is Key: You will find the best pieces of sea glass at low tide. I usually give myself an hour or so before low tide, depending on the amount of rocks on the shore! This gives me plenty of time cover the most ground. Plus the sea glass is so much easier to see when it is still a bit wet. The sun seems to reflect it so much better.

Any Weather, Doesn't Matter: Beach combing in the rain is up to you. I personally don't mind it that much. I even search in the winter, whenever the tide and weather cooperate with each other, lol. A Sunny day is the best day because it will reflect the darker and more rare colours of sea glass.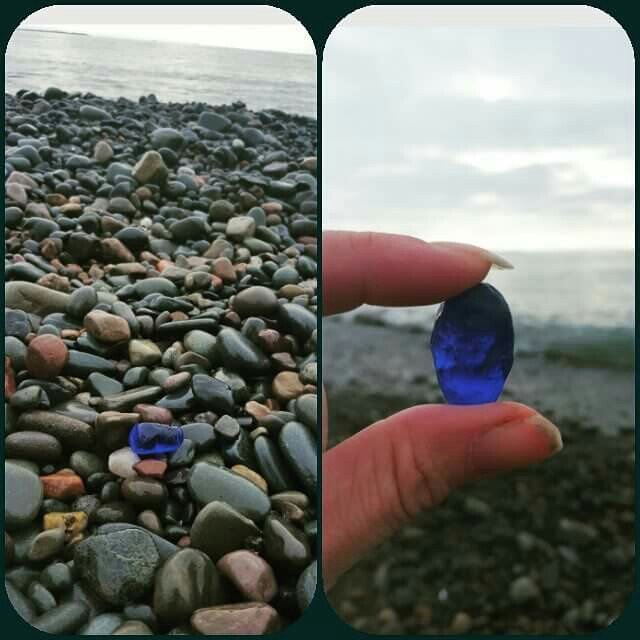 https://beachglassbeauties.blogspot.com/2016/10/5-tips-to-finding-seaglass.html