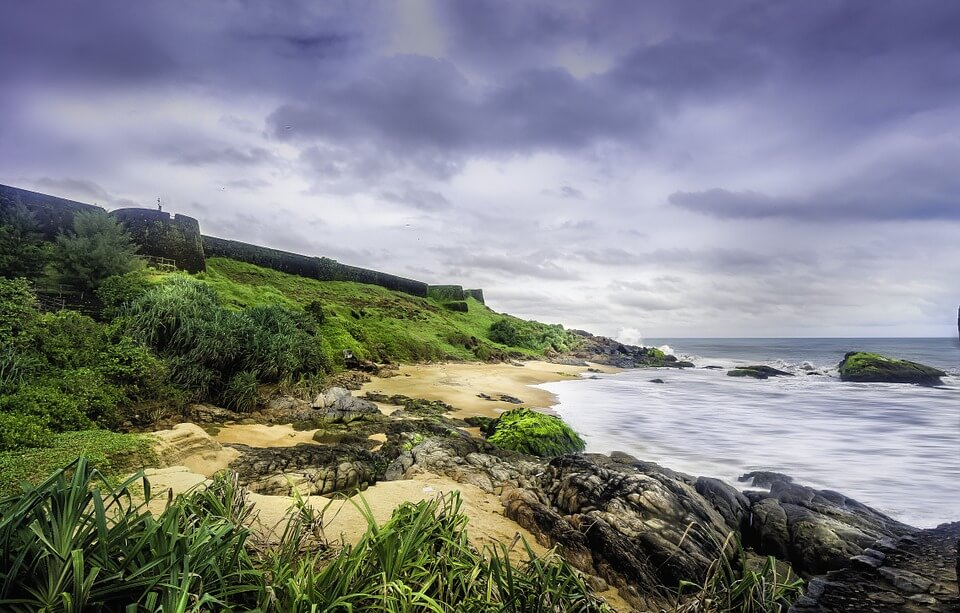 Located close to Bekal, tucked between Western Ghats on one side and azure Arabian Sea on the other, Kasargod is an entrancing beauty of 'God's own country.' Featuring rolling hills, plush coconut plantations, soothing sea breeze, and host of heritage temples, it attracts peace-loving travelers but and considered as one of the most photogenic places in Kerala.
Popular tourist attractions: Bekal Fort, Madhur Temple, Thonikadavu and Ananthapura Lake Temple, Malom Wildlife Sanctuary and Ranipuram
Best time to visit: June to November and January to February. Avoid summer months as they are warm and humid.
Nearest airport: Mangalore International Airport
Nearest railway station: Kasargod has its own railhead