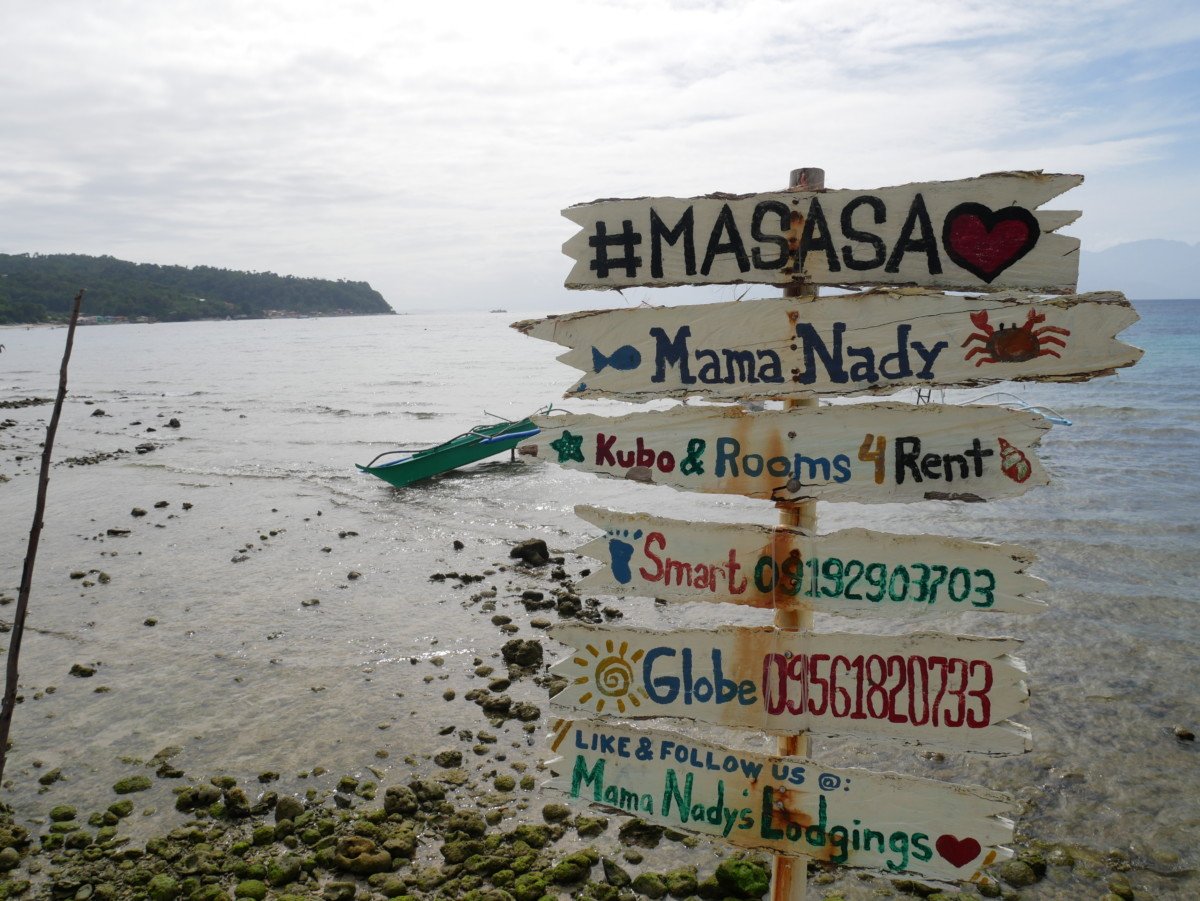 Welcome back to another episode of our adventure on the Island of Marikaban, Philippines. Last episode I took you on the road and traveled by ferry to reach the island. We have seen three ports, the journey was long but was well worth it. Today I will take you on a walk along the shoreline of Masasa Beach. So if you are ready for summer in January, get your wet suit on come along with me.
Masasa Beach

The island of Marikaban is a small island between mainland Batangas and the island of Mindoro. The island boasts of its coral reefs which is considered as one of the beautiful in the world.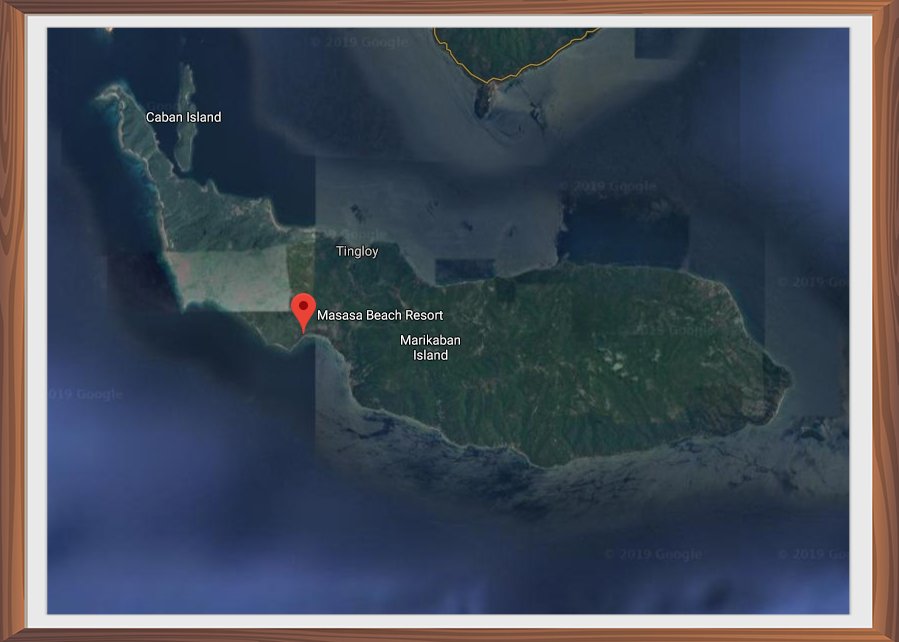 There are a lot of options for accommodation on the island. One of the most popular places to stay is "Mama Nady". You would need to call in for reservation in advance and we paid for a reservation fee of 500 pesos or $9.89 USD. You have an option to rent a room or a Philippine native hut during your stay on the island. The hut was more expensive so we chose the rent a room instead. The fee costs 400 pesos per head which is around $7.92 USD.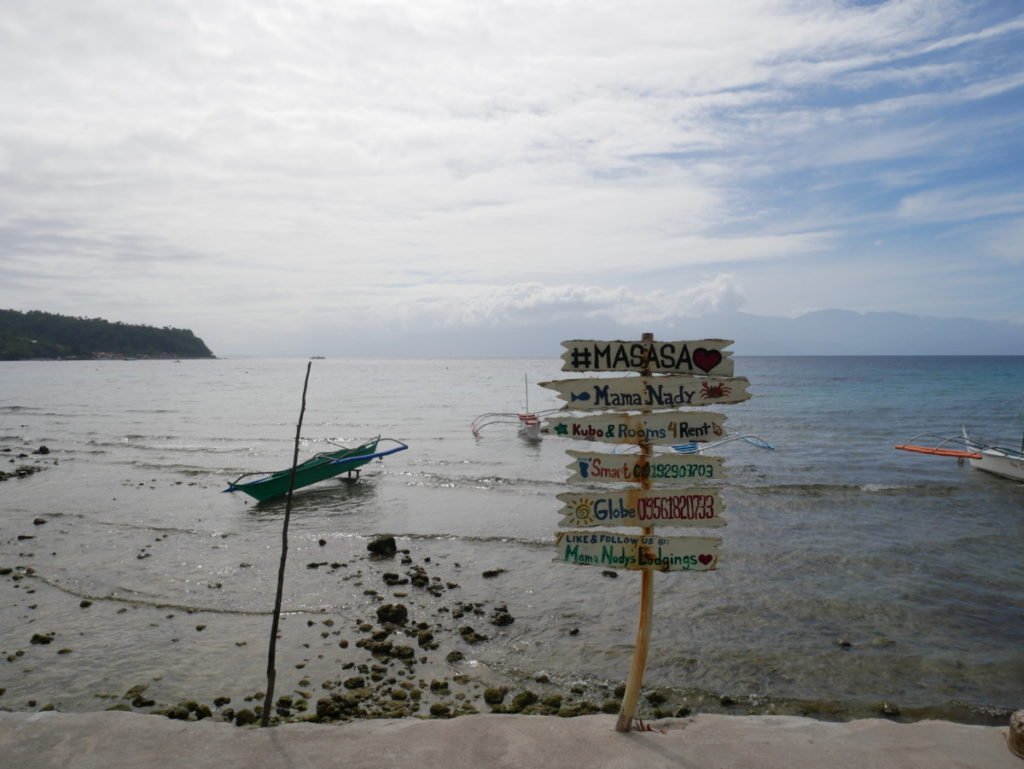 The location of our accommodation almost looks like a small village as there are a lot who rents out their property.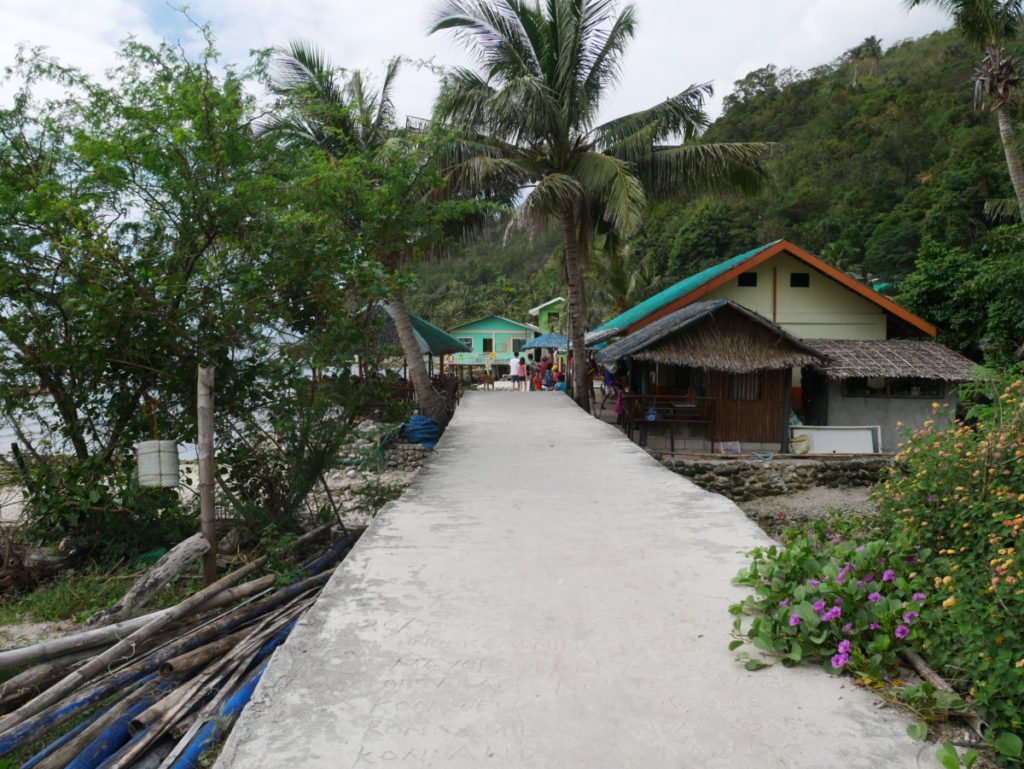 The frontage of Mama Nady's rooms has three covered tables where you could enjoy breakfast while waiting for the gorgeous sunrise.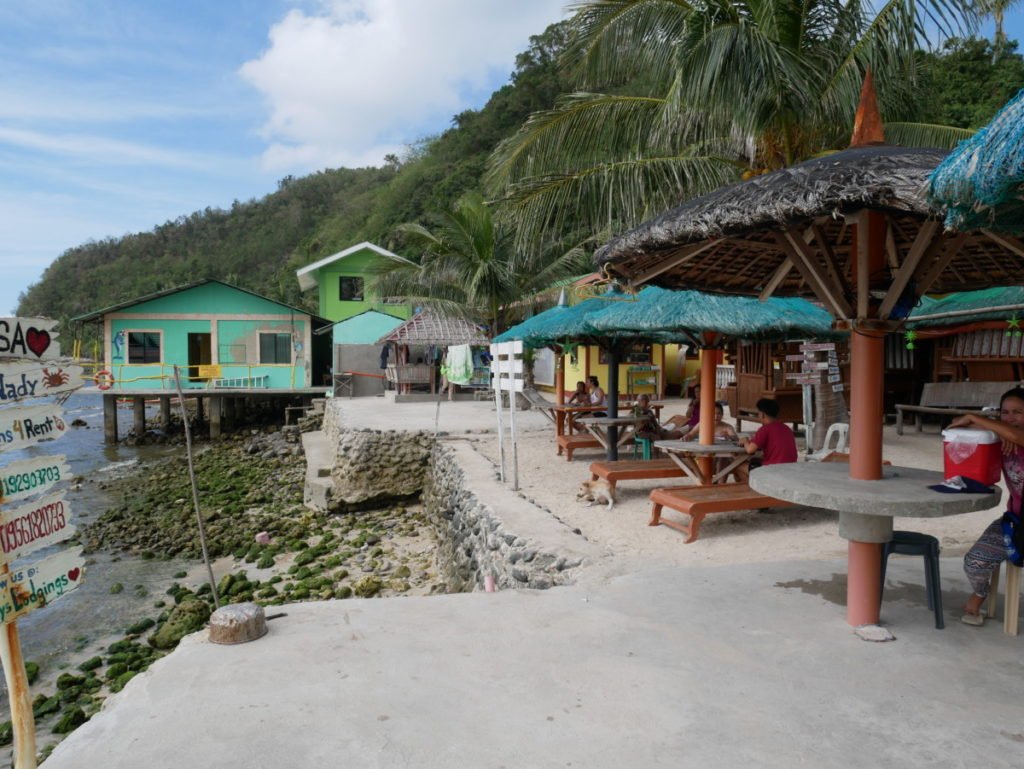 Here there are a lot of rocks on the shore but this is the main beach on the island. From here it would take you a 3-4 minute walk to reach the main shoreline of Masasa. Setting up tents is also allowed if you are on a tight budget or if you prefer sleeping outdoors.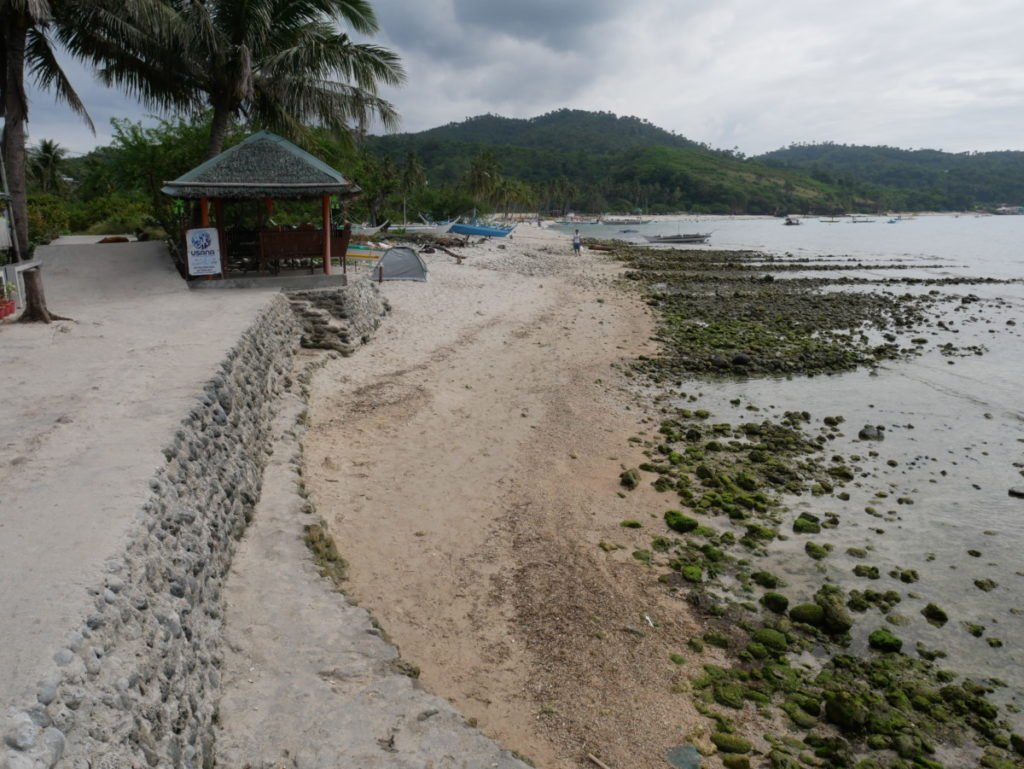 Rocks and corals are piled up together in rows which I cannot confirm it was arranged naturally by the waves.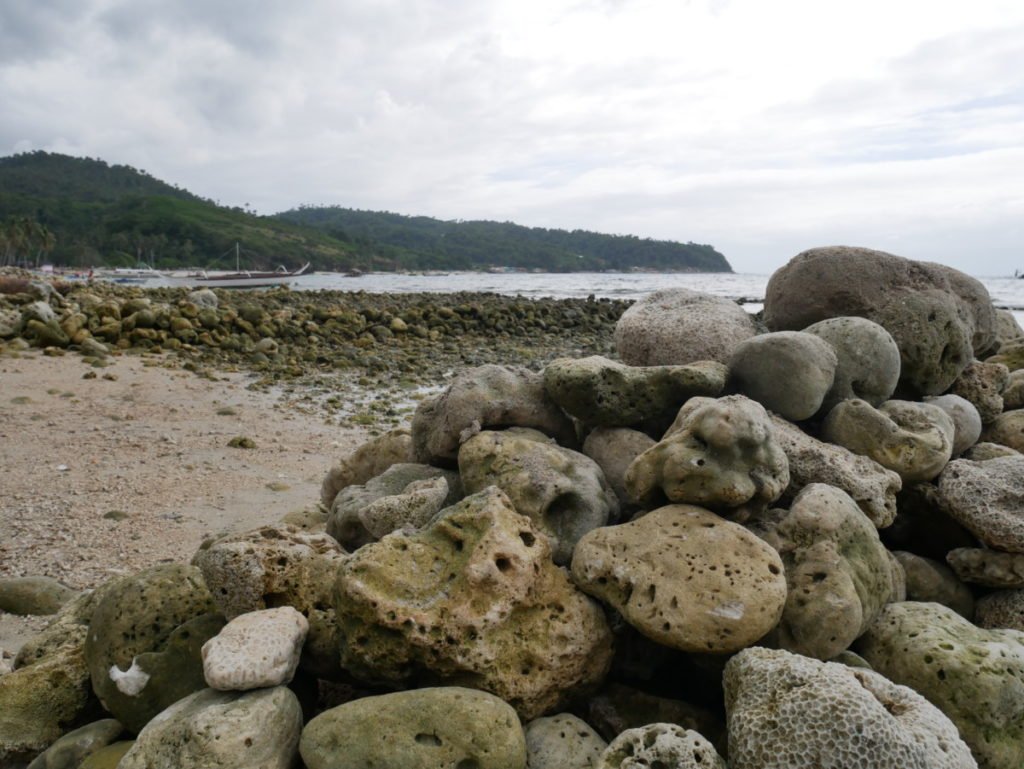 My daughter was wondering how she could swim here with all these rocks. I told here that is not the swimming area and we would need to take a little walk to go there. I pointed to her the beach area and she doesn't seem to mind the short stroll to get there.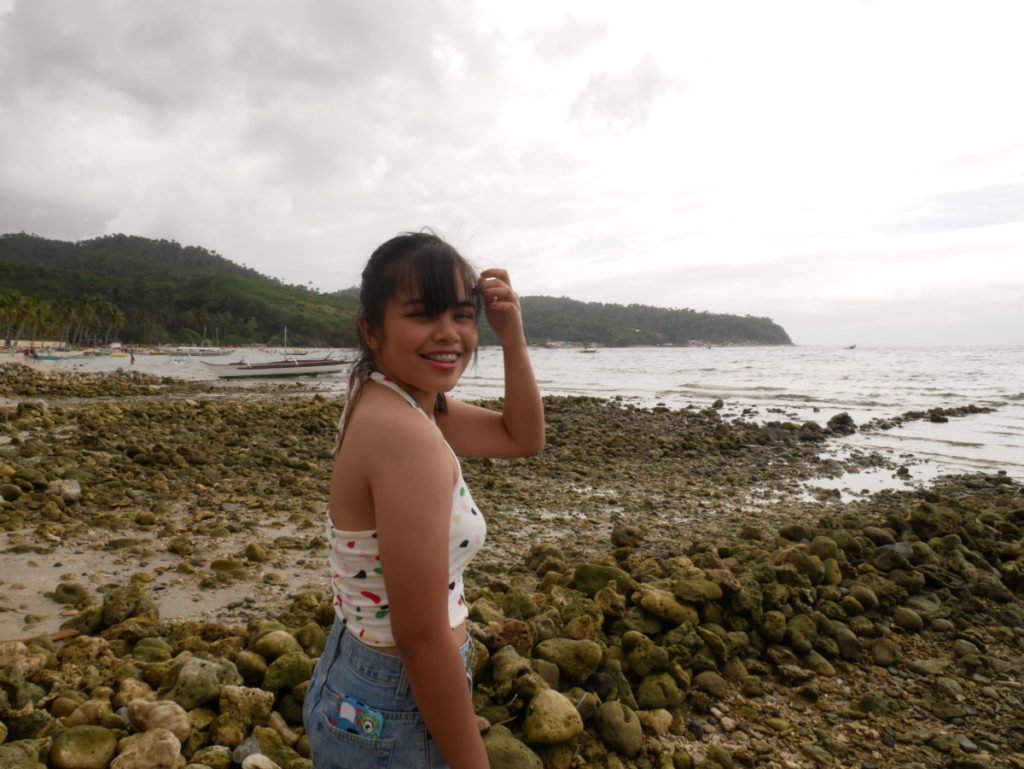 To give you an idea of how far our walk would be, the screenshot below will show you how far that walk is. The reason why the lodgings is away from the main beach is because the officials on the island does not allow building structures along the shoreline.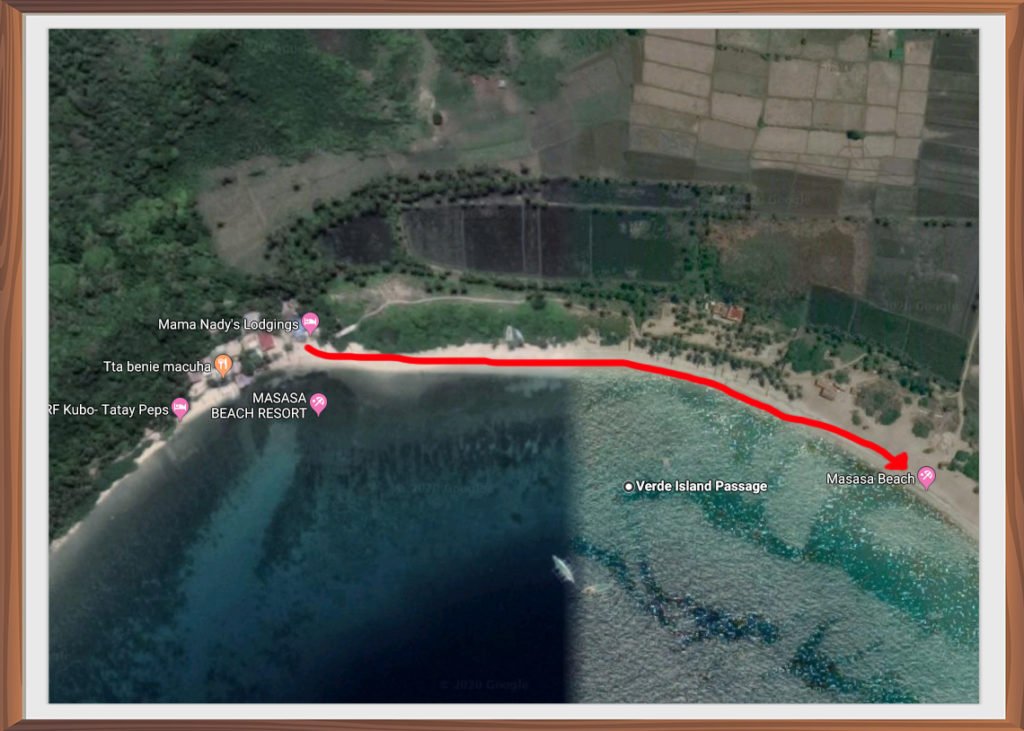 After a few minutes of walk, we reached the main beach and here you would be greeted by boatmen offering snorkeling tours. Buy it would be best to ask your host where you are staying at to arrange the tour for you instead.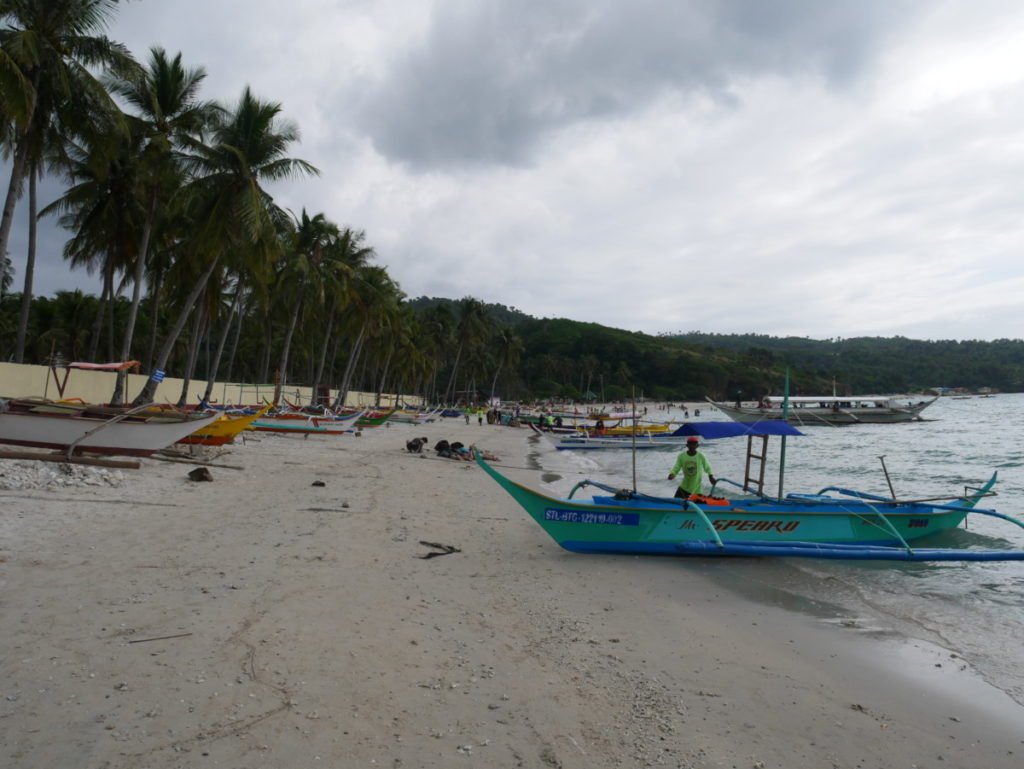 Being on the beach felt like summer even though it still months away. I prefer visiting during offseason as the beaches are less crowded.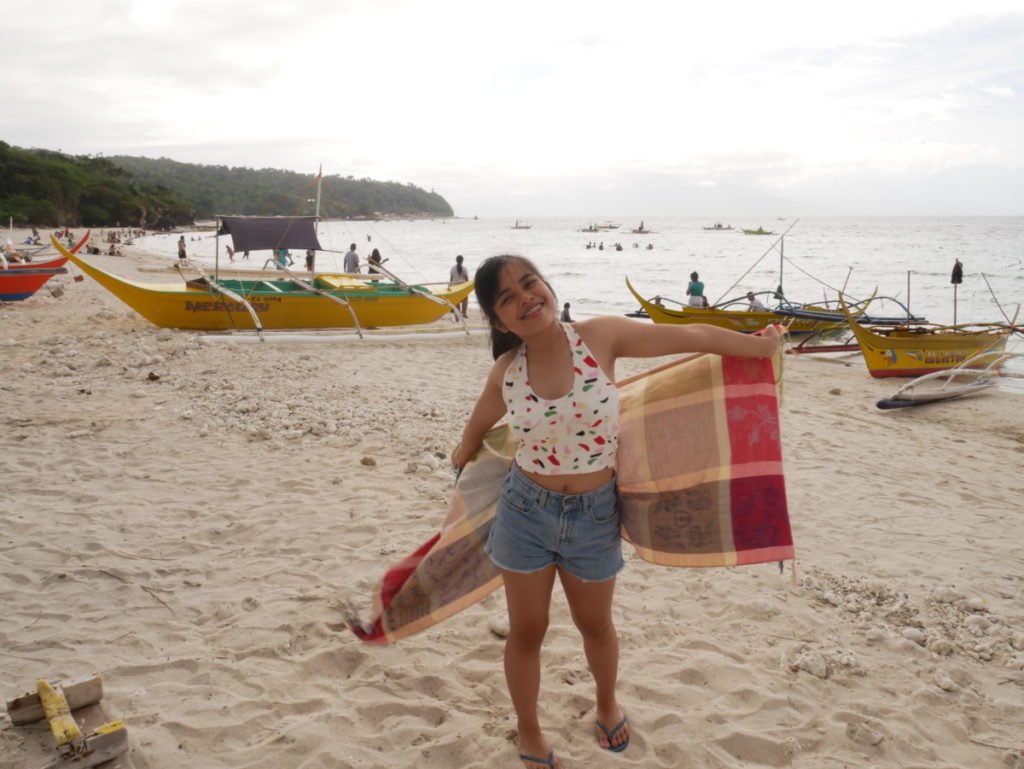 The sand here is not as white but the tortoise colored water here is crystal clear.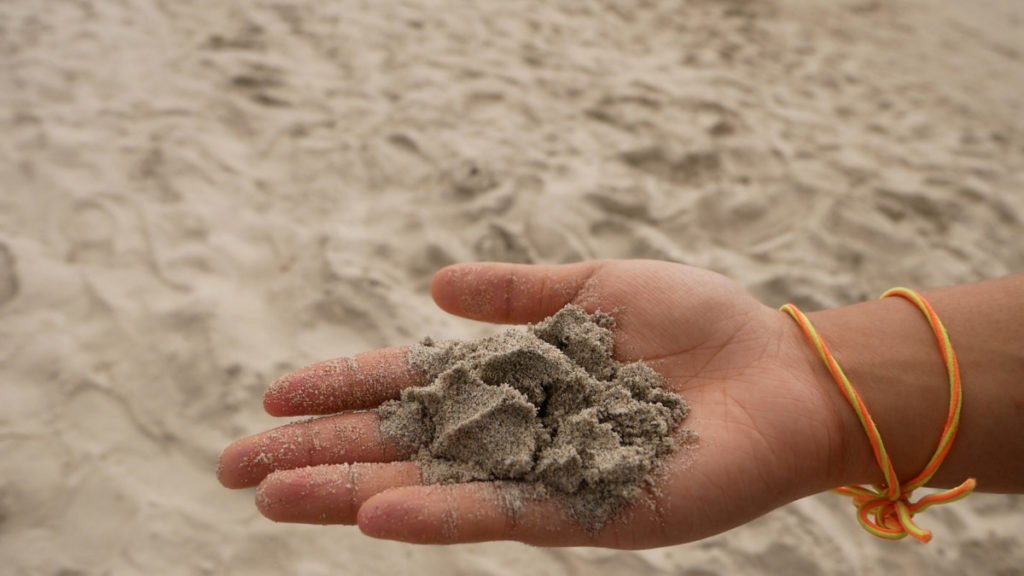 We dipped our feet to test the water and it is a bit cold during this season.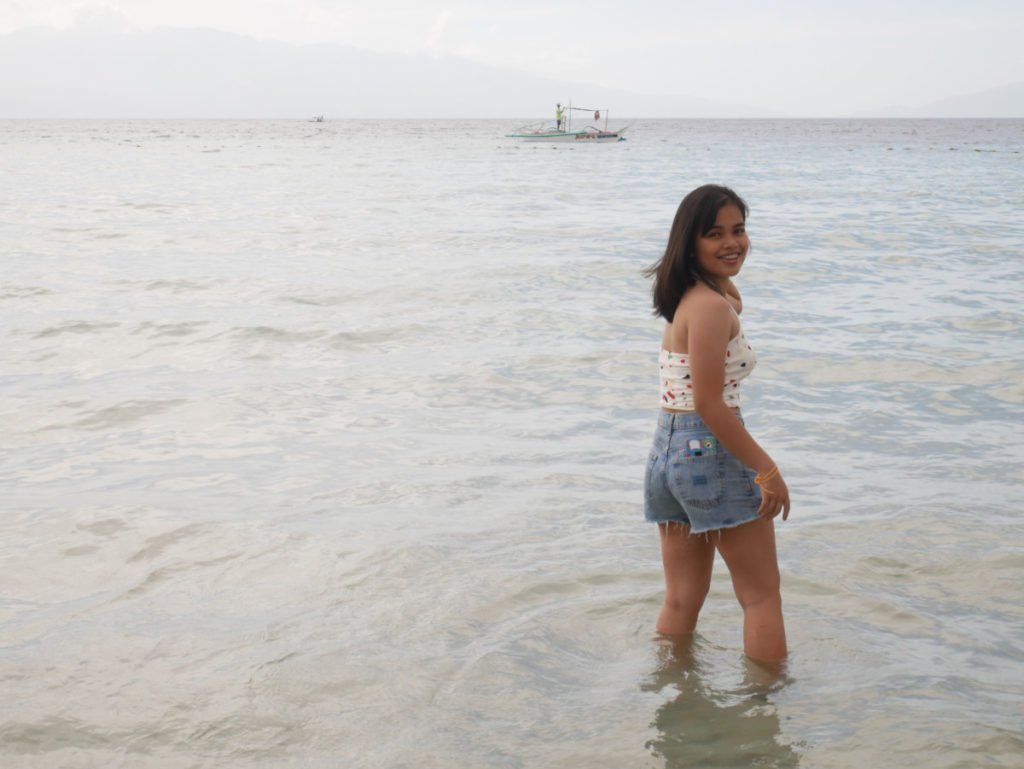 There are also vendors on the beach selling souvenirs like key chains and ref magnets. Buying souvenirs is a great way to remind you of the places that you visit.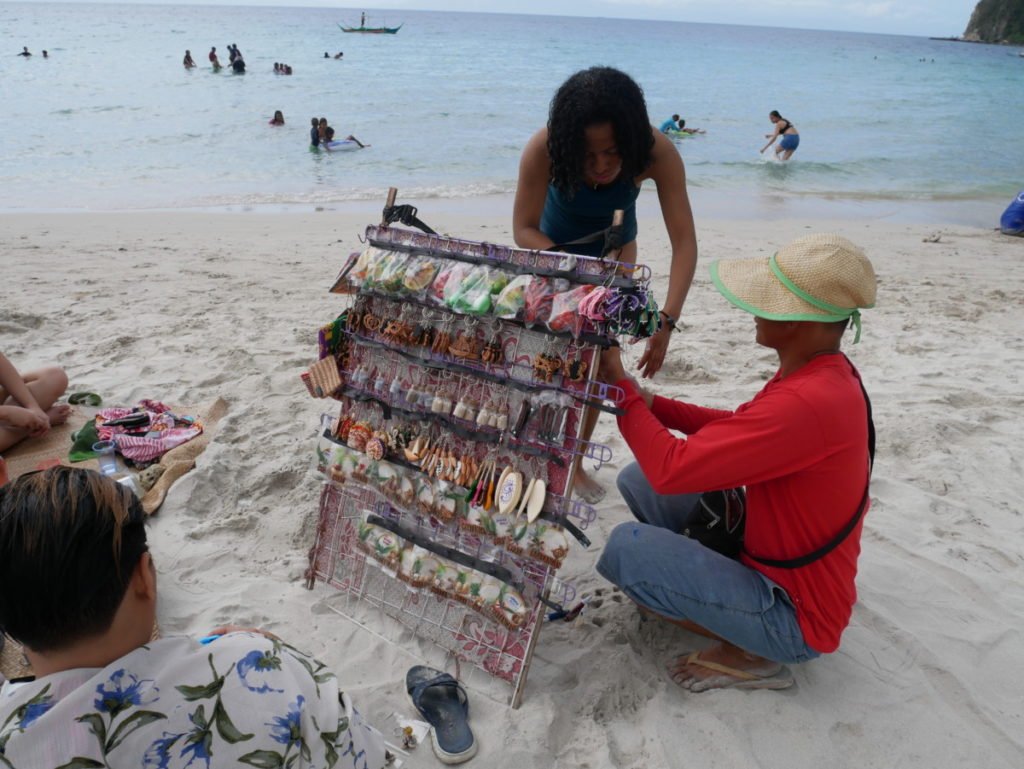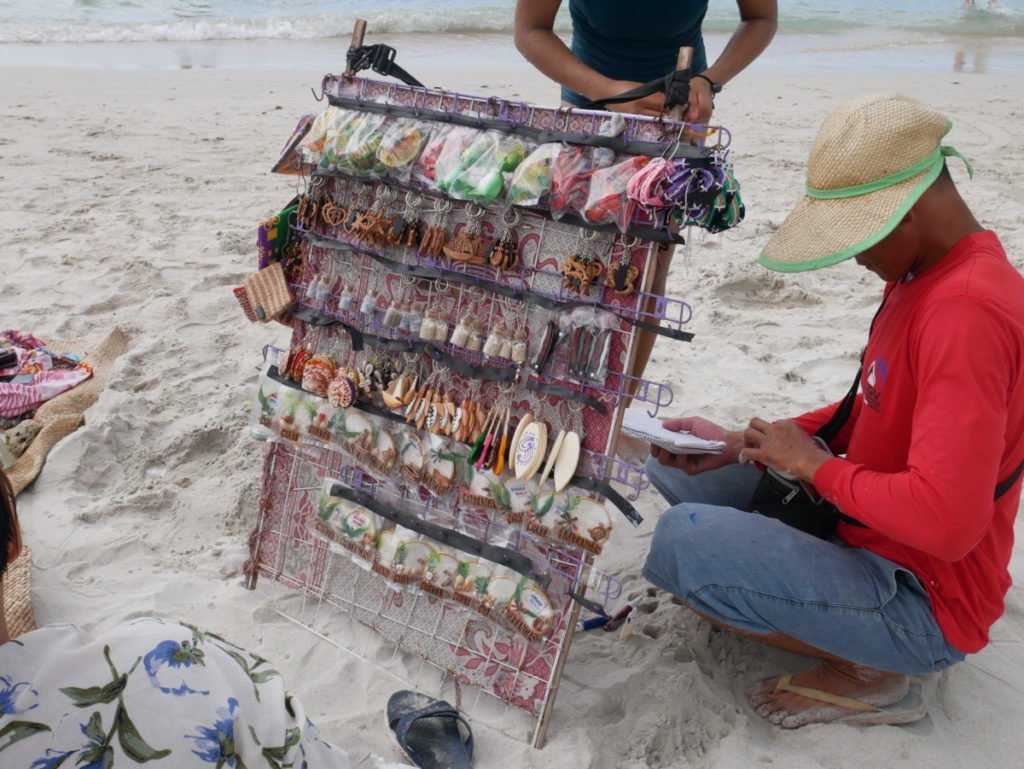 Snorkeling is the most popular activity on the island. I have never tried snorkeling before and it is something I am looking forward on in our trip. As I have hear due to the diverse marine life the coral reefs here are one of the most stunning in the world. There is also a big chance to see a giant sea turtle as the coral reef here is where they hang out.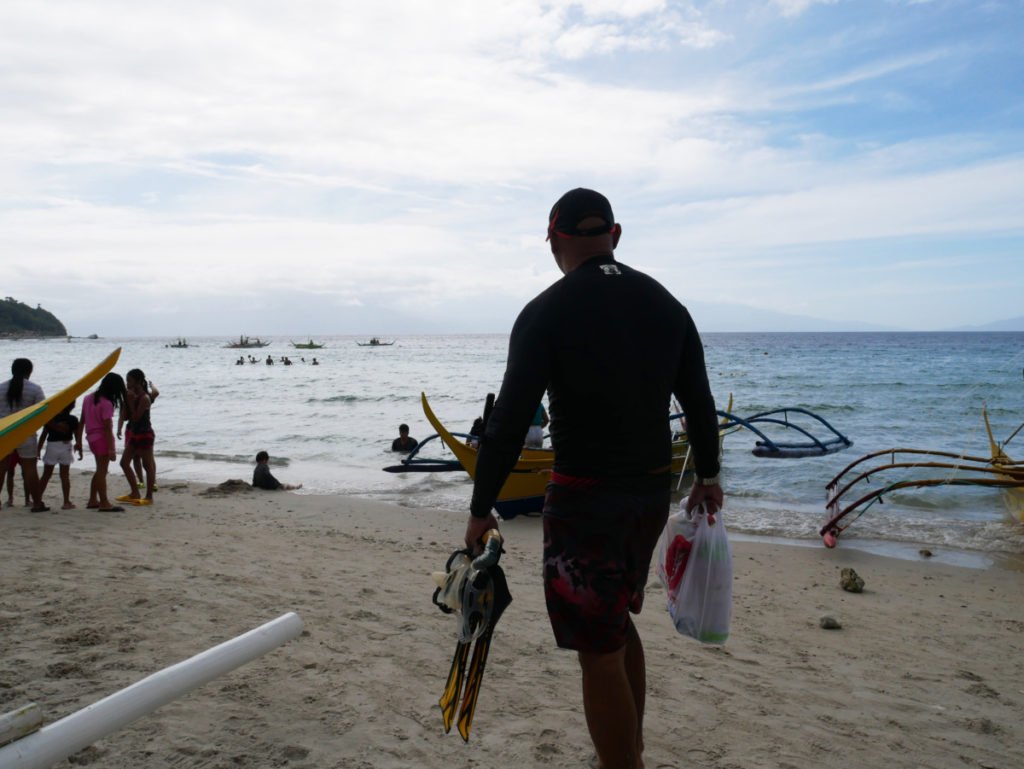 The island has a lot of hidden caves to explore and this is just one of them. Makes you imagine if some secret treasure is hidden within one of the caves.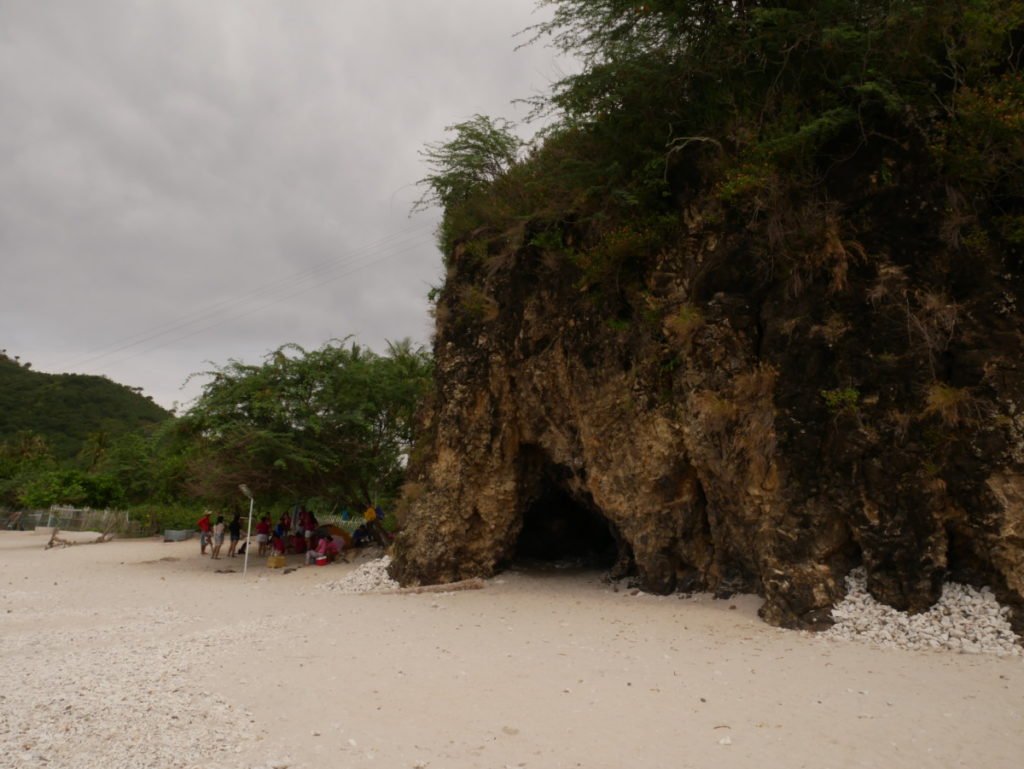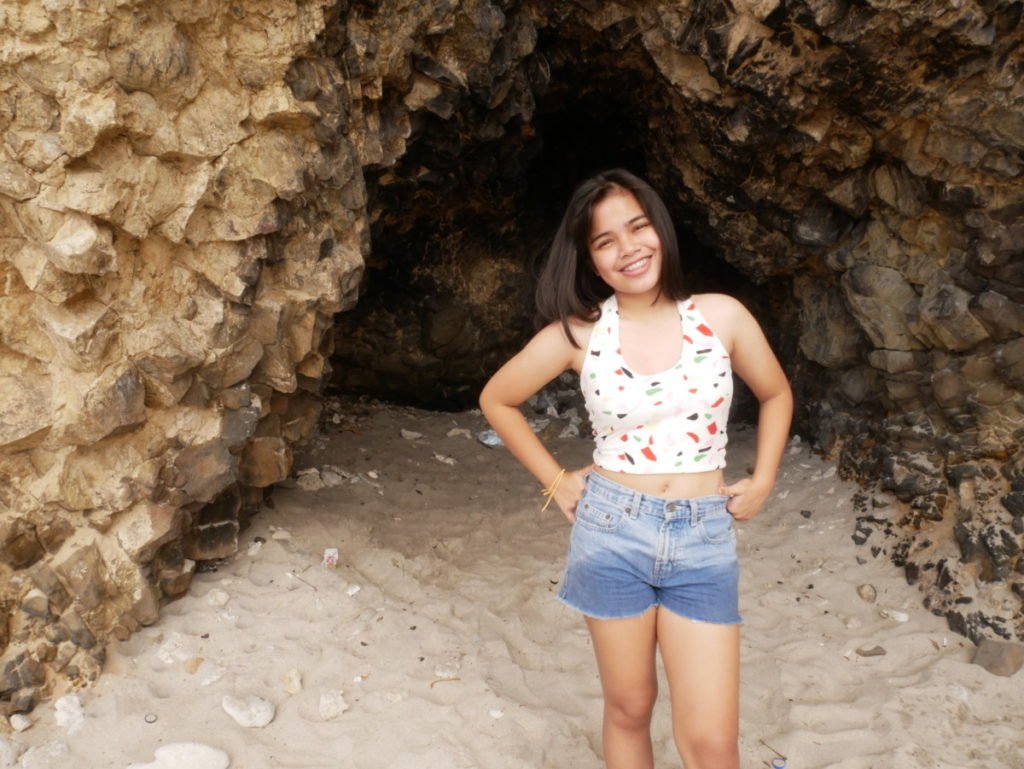 Just outside the cave is a pile of dried up corals that washed on the shore. I am not sure what causes the death of corals but I have also seen sights like these on other beaches.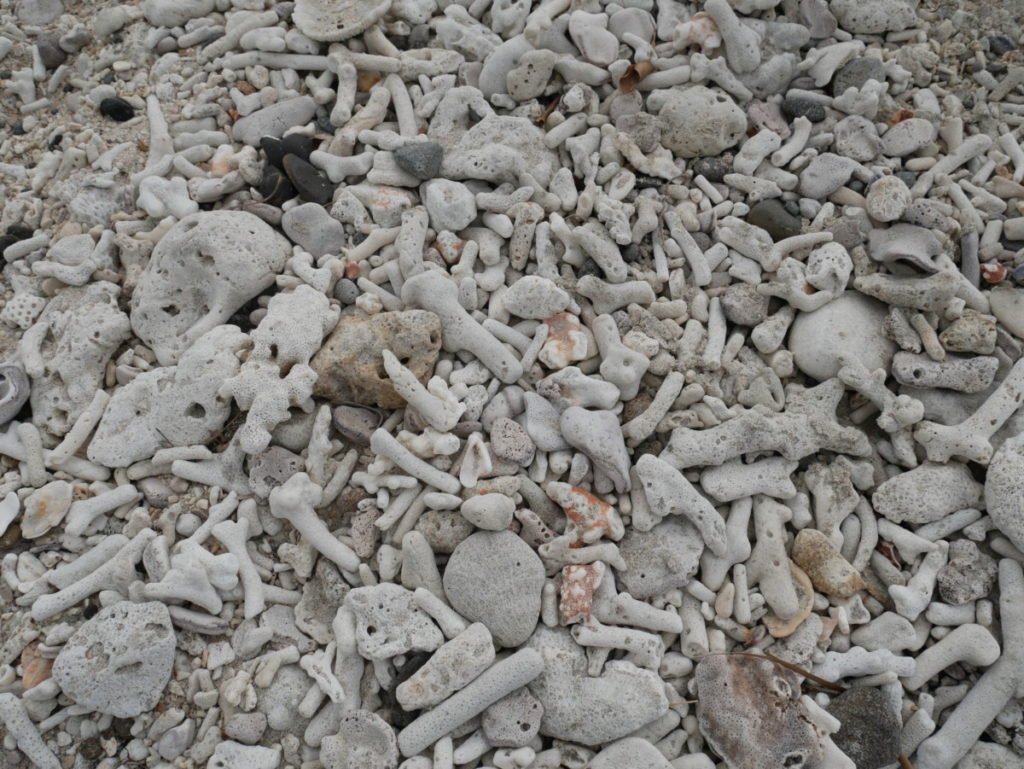 Walking further past the cave is a cemented trail that will take you to a village. It leads to Pirasan port which is where we were picked up by the boat. From here we decided to turn back, we were getting hungry as it was lunchtime already.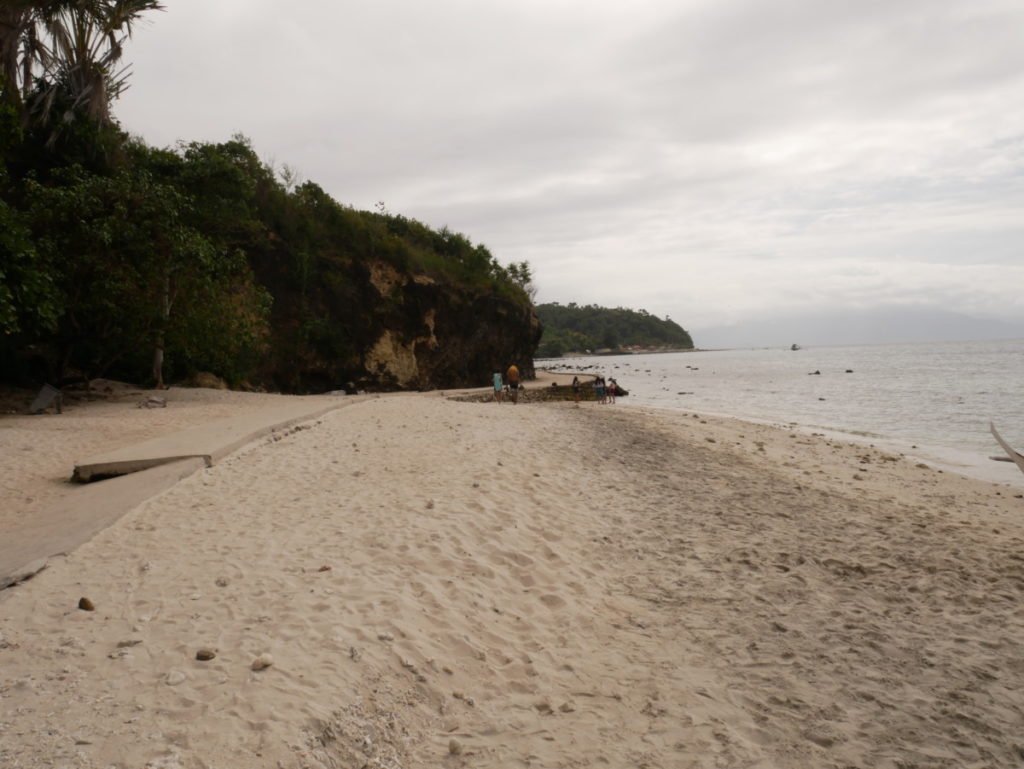 As I felt the gentle sea breeze brush my face. I knew that I could relax now and just leave all worries behind. I have always wanted to live near the ocean and I am very envious of the locals who reside here. Getting to hear the songs of the ocean and swimming in tortoise crystal clear water every day.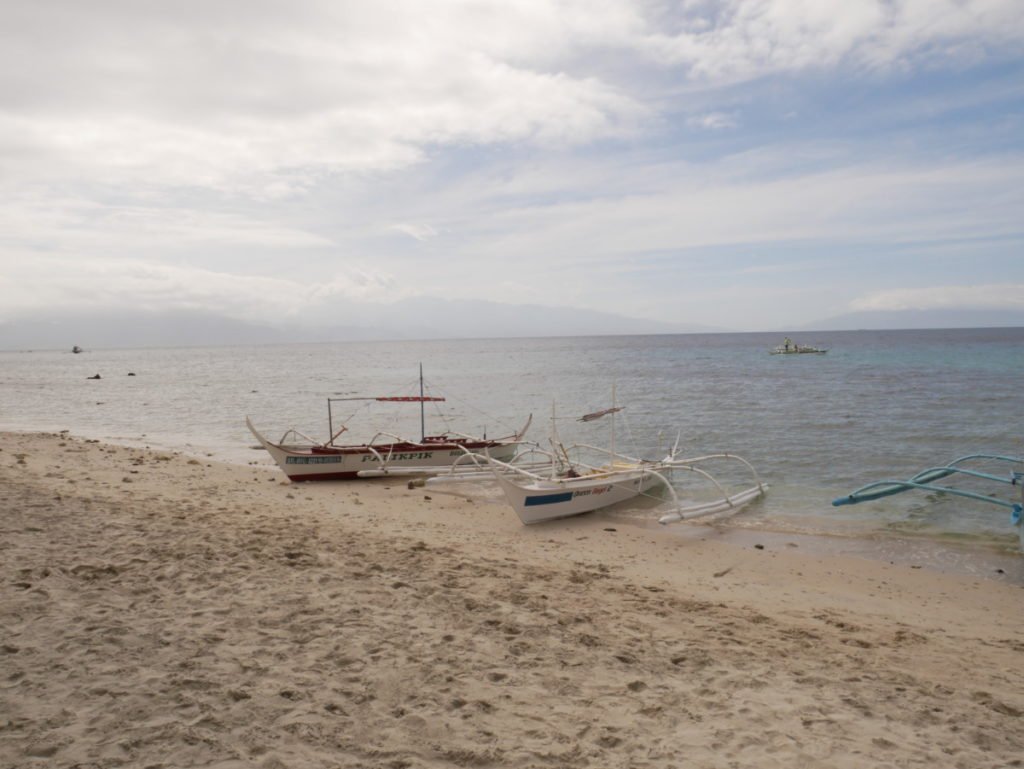 As we headed back my daughter was getting excited of the tour as I told her that we would be going island hopping and hiking to the highest point of the island. Although we would only be staying for two days, I wanted to make the most out of our adventure.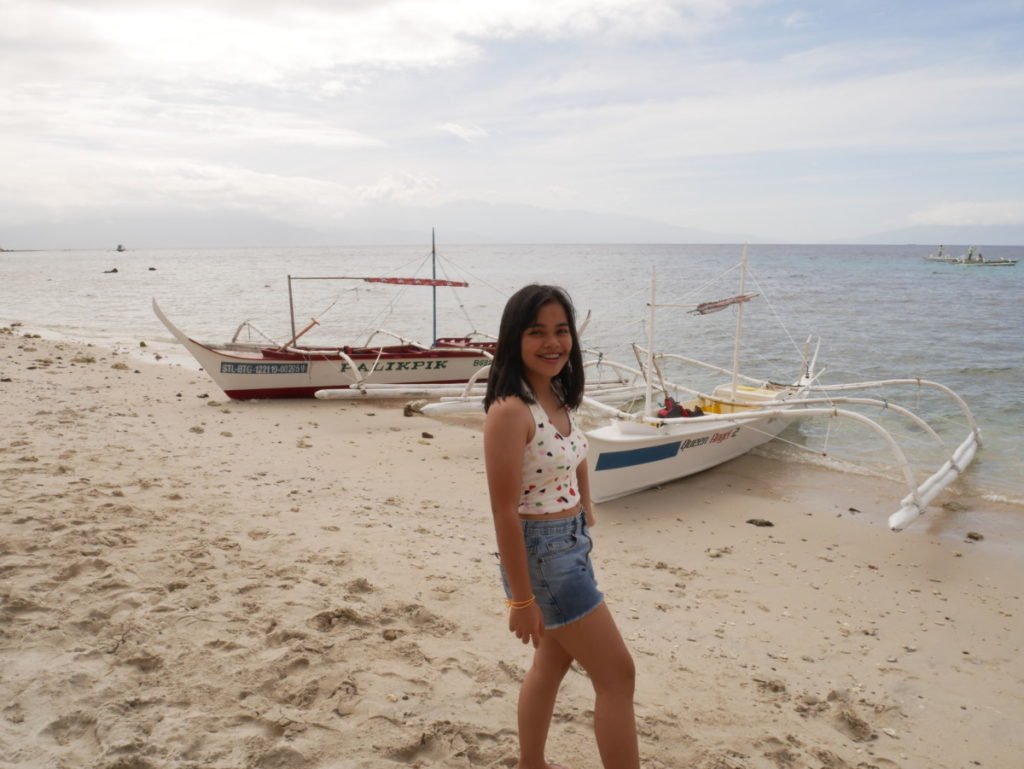 Let me just share with you a preview of our walk on the beach. I will be sharing with you a full edited video of our stroll very soon and I hope you watch out for it.
Thanks again for joining me today and do leave some comments if you enjoyed the episode today. If you love the sun, sea and sand just like me, let's talk about it as I would love to hear from you. Hope to see you again next time and please watch out for the video that I would be uploading very soon in the next few days.
Until then rest well and enjoy the rest of the weekend.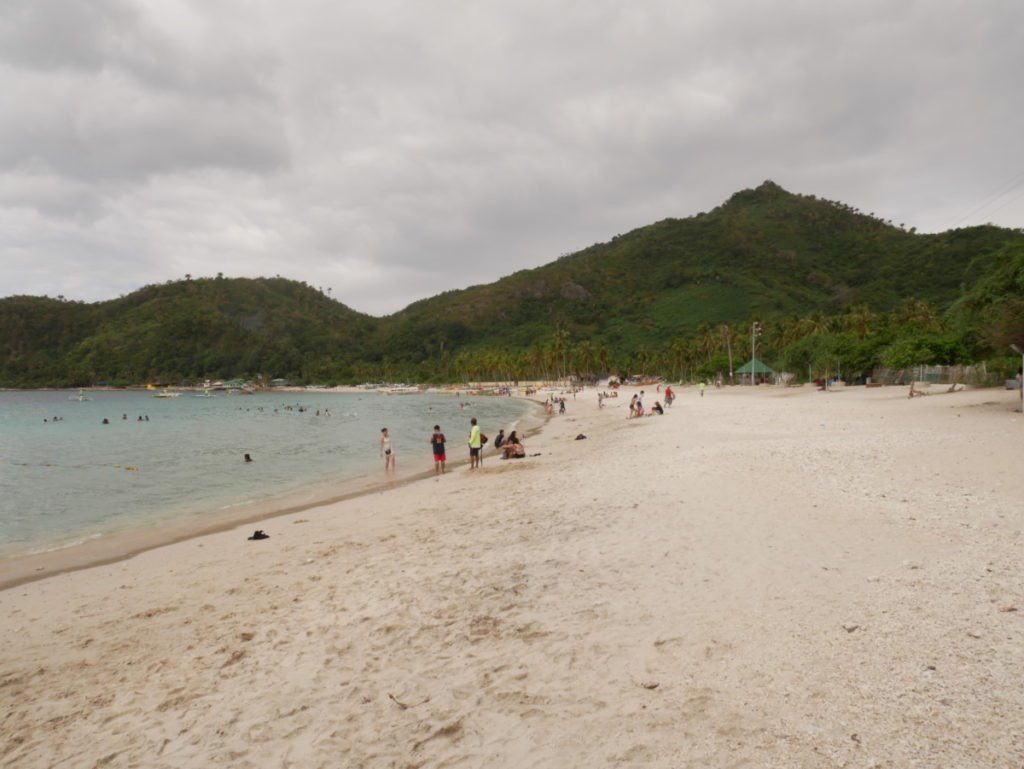 Visit and follow @steemitbloggers AKA #powerhousecreatives. A community that is exceptional, talented and engaging.
Leaving a mark in our beautiful world with @steemitworldmap and @travelfeed
All photos are original and taken with
Panasonic Lumix GX85 and 12-32 mm kit lens




---
Posted from my blog with SteemPress : http://watersnake101.steemblogs.club/2020/01/12/masasa-beach-beautiful-sunday/
---