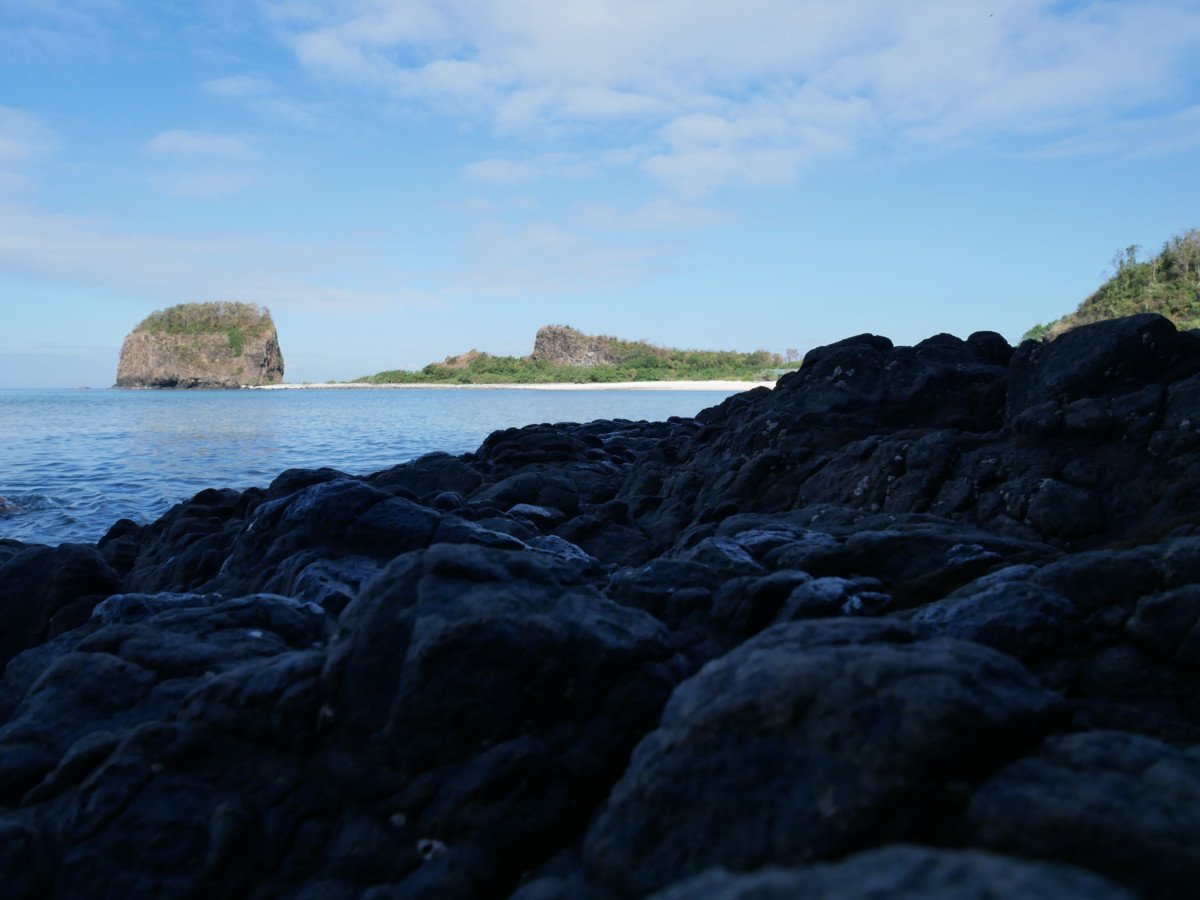 After that magical experience at Sombrero Island, we headed out next to Sepoc Beach. The beach is popular because of its caves located along its rocky shoreline. It seems that adventure and exploration on this island never ends. The places that we have visited so far are just a few of what this island has to offer. So come with me again today as we explore the caves on this amazing beach site.
The Hidden Treasure of the Island "Sepoc Beach"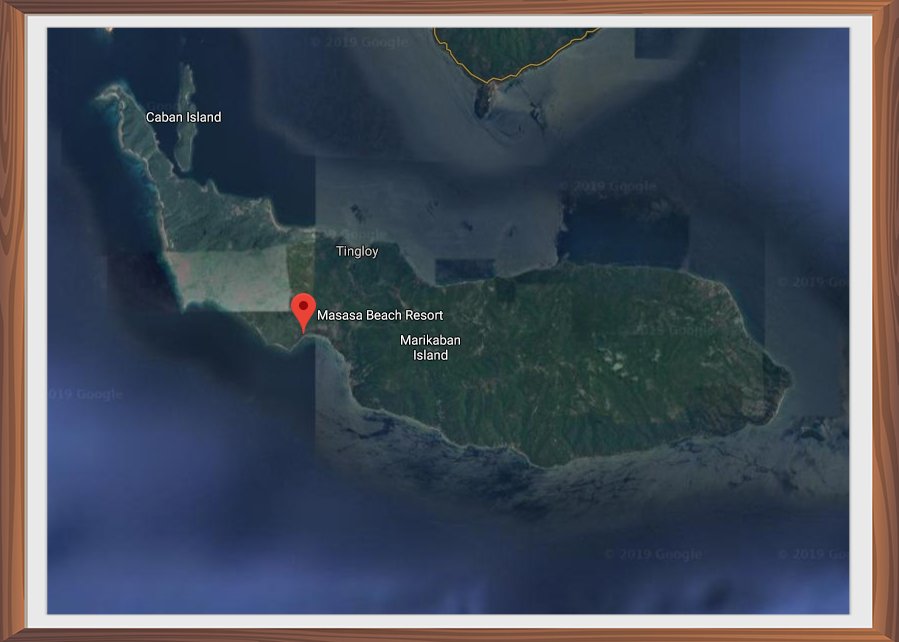 Visit our previous adventures on the beautiful Marikaban Island:
A Getaway to Marikaban Island
The Difficult Trail to "Mag Asawang Bato" (Couple Rock)
Kissing the Sky "Mag Asawang Bato"
Underwater Love "Sombrero Island"

You could also watch and subscribe to our video episodes on the links below:
Masasa Adventure Episode: 1 "Gateway to Marikaban Island
Masasa Adventure Episode: 2 "The Beach"
Masasa Adventure Episode: 3 "Mag Asawang Bato (Couple Rock)"
Masasa Adventure Episode: 4 "Sombrero Island"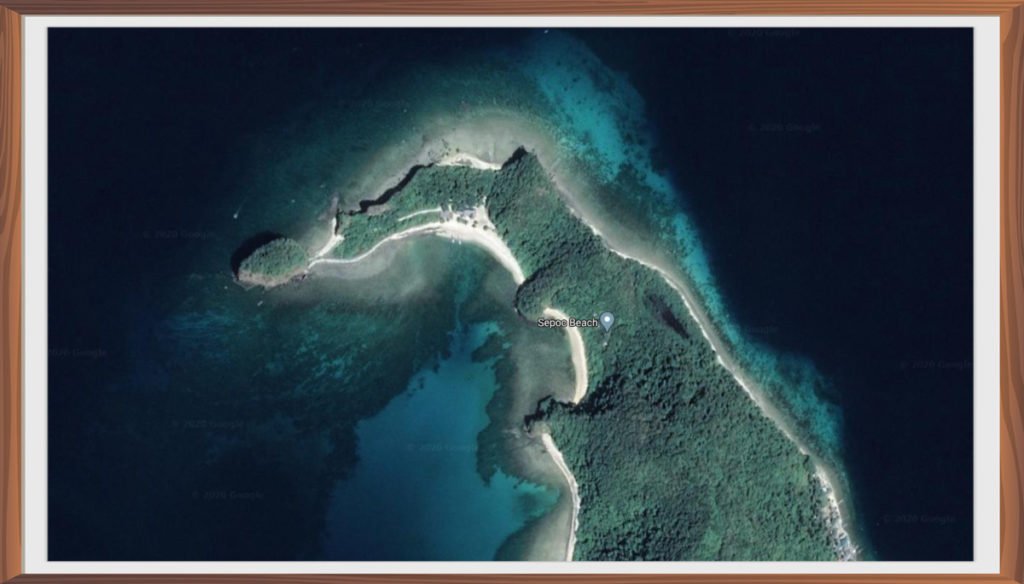 Just located on the northwestern part of the island is Sepoc Beach. One of the many beach resorts located on this island can only reached via boat unless you would like to go through the thick jungles of the island.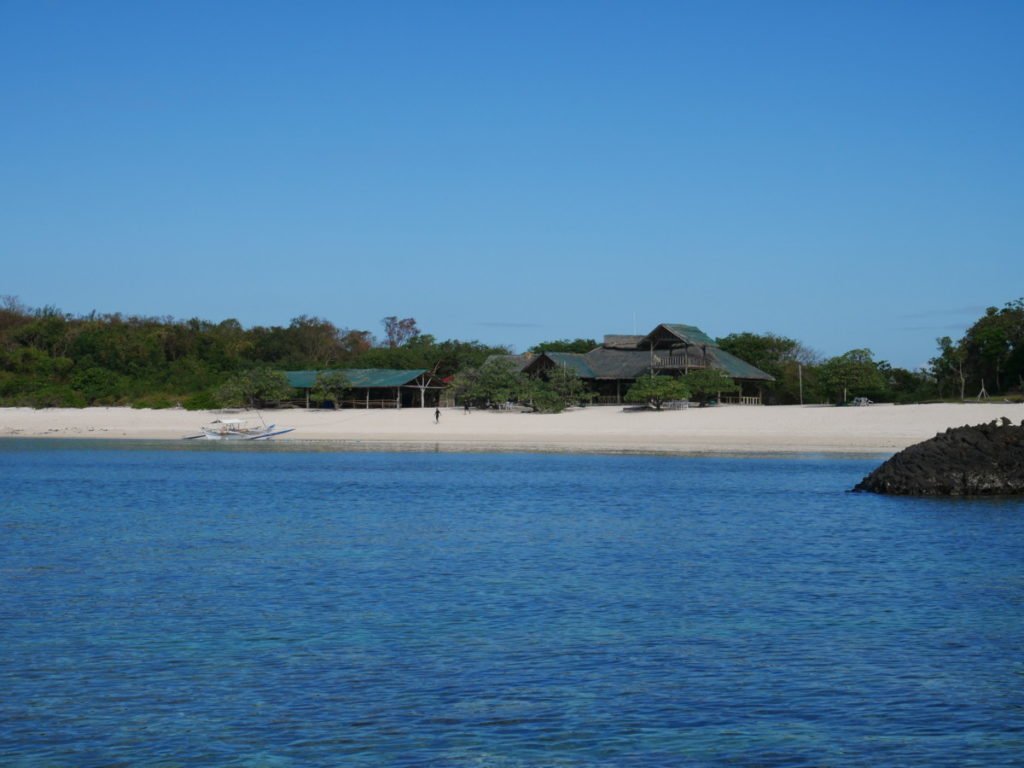 Coming from Sombrero island you will pass by this amazing rock formation which is just one of the many surrounding the island.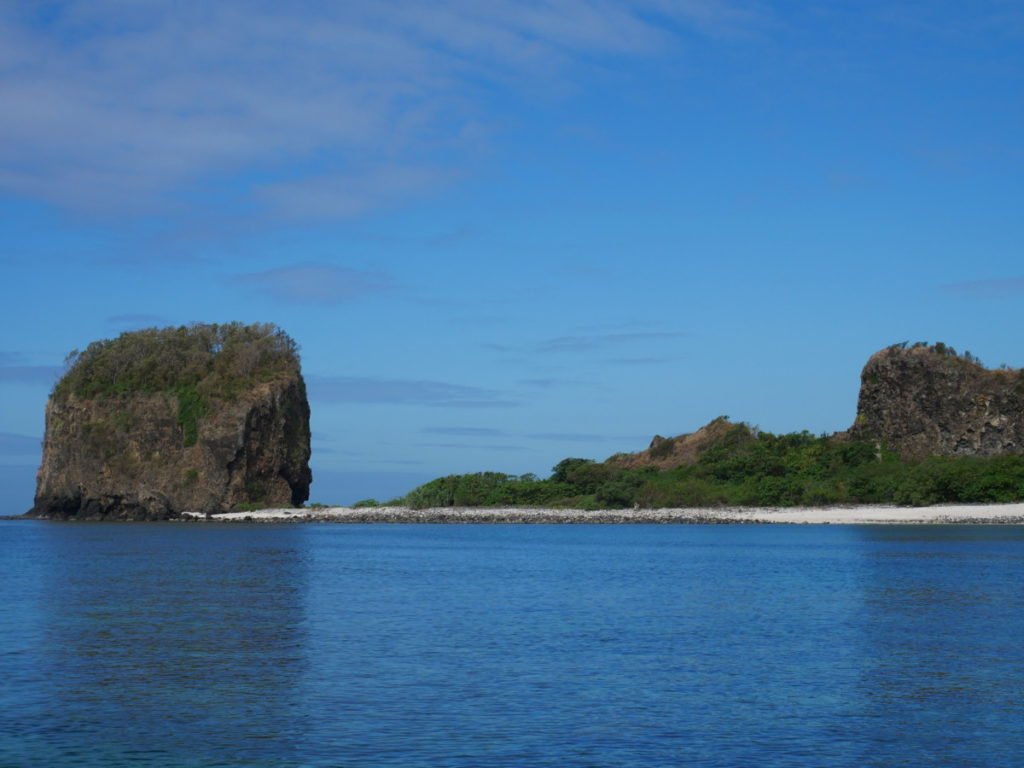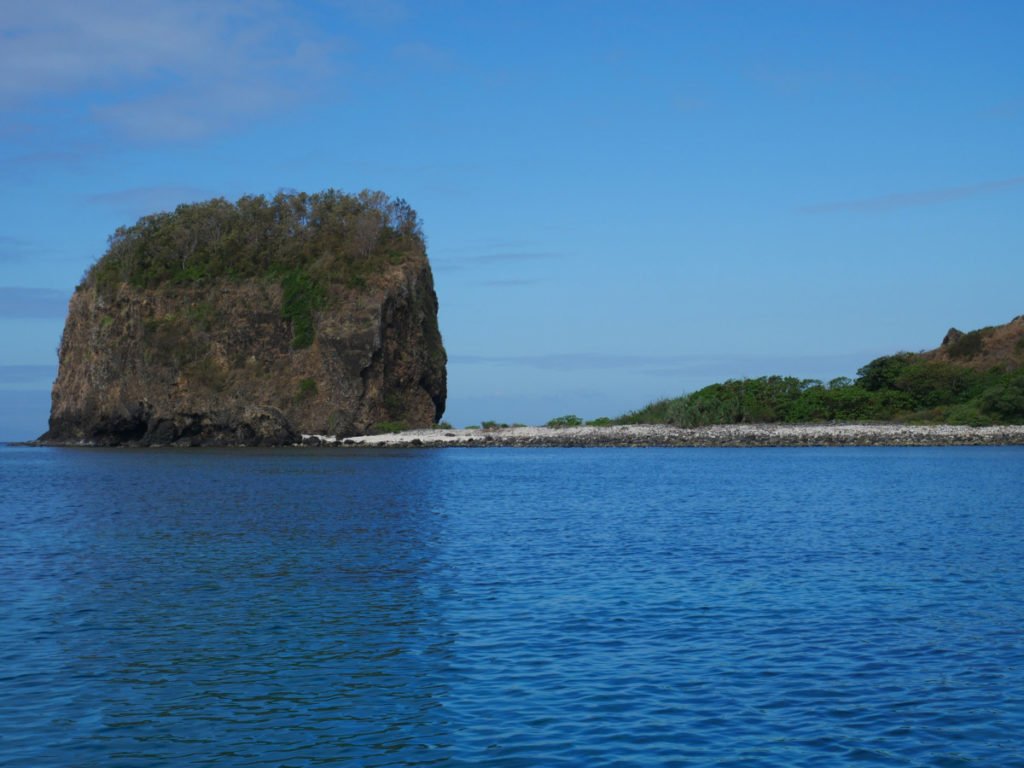 Still thinking about the fishes during our snorkeling activity, our boatman said that our next stop is the caves. I have seen a couple of them along the way but didn't realize that we could go inside the cave.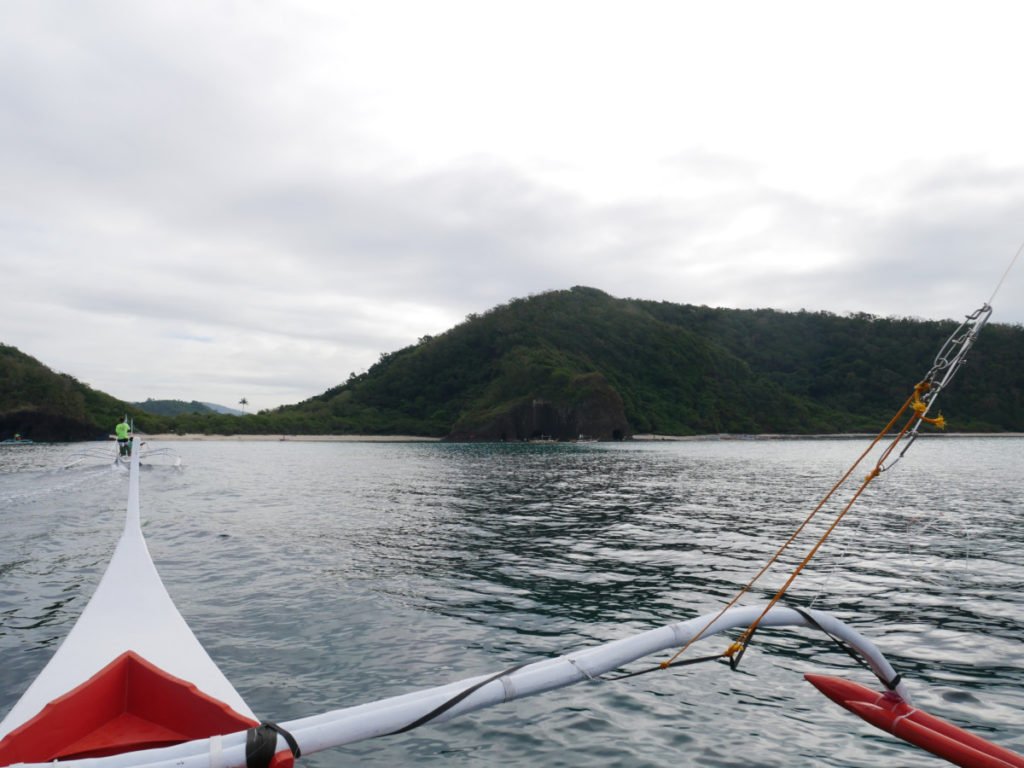 As we came closer to the shore we felt like explorers on uncharted land. Seeking for a fortune hidden away inside one of the caves. My imagination was disrupted when I saw a lot of tourists and boats near the caves. I guess they might have taken all the treasure already.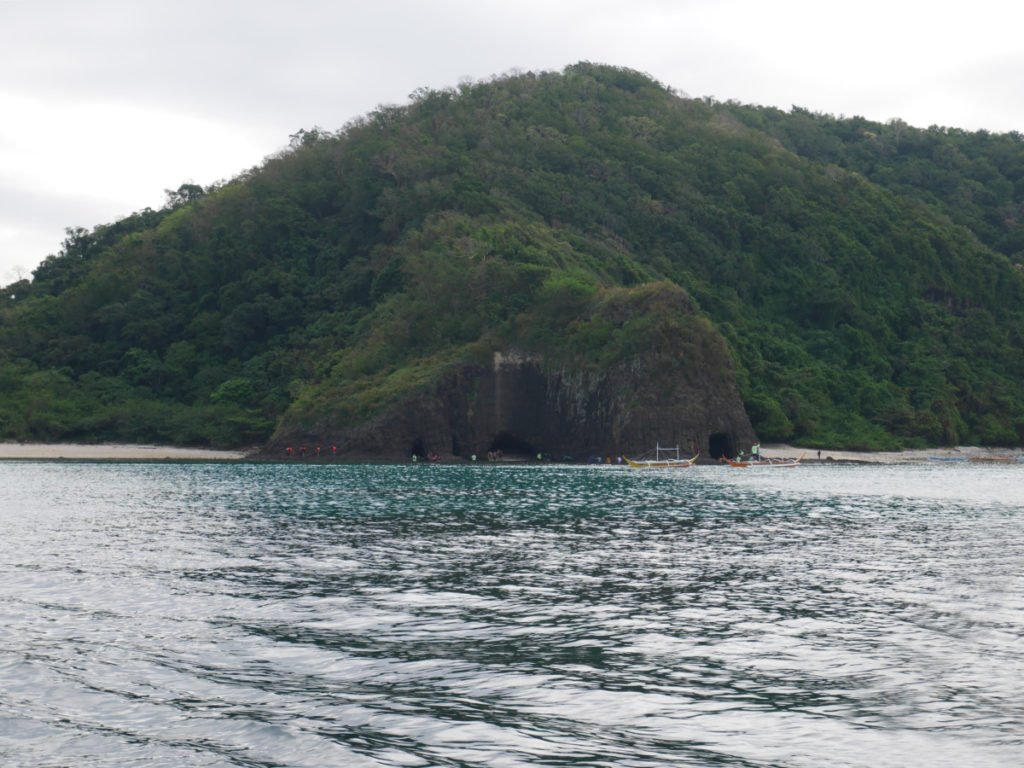 When we arrived we overheard a group of tourists haggling with the boatman. One of them saying, " 5 islands, please, we go to 5 islands", the boatman was just scratching his head. I guess they were demanding more than what is included in the tour package. I'd understand if they paid more but I wouldn't know what their agreement was. Anyway, I didn't mean to snoop but their conversation was too loud as you could hear it even as the motor from the boat was running.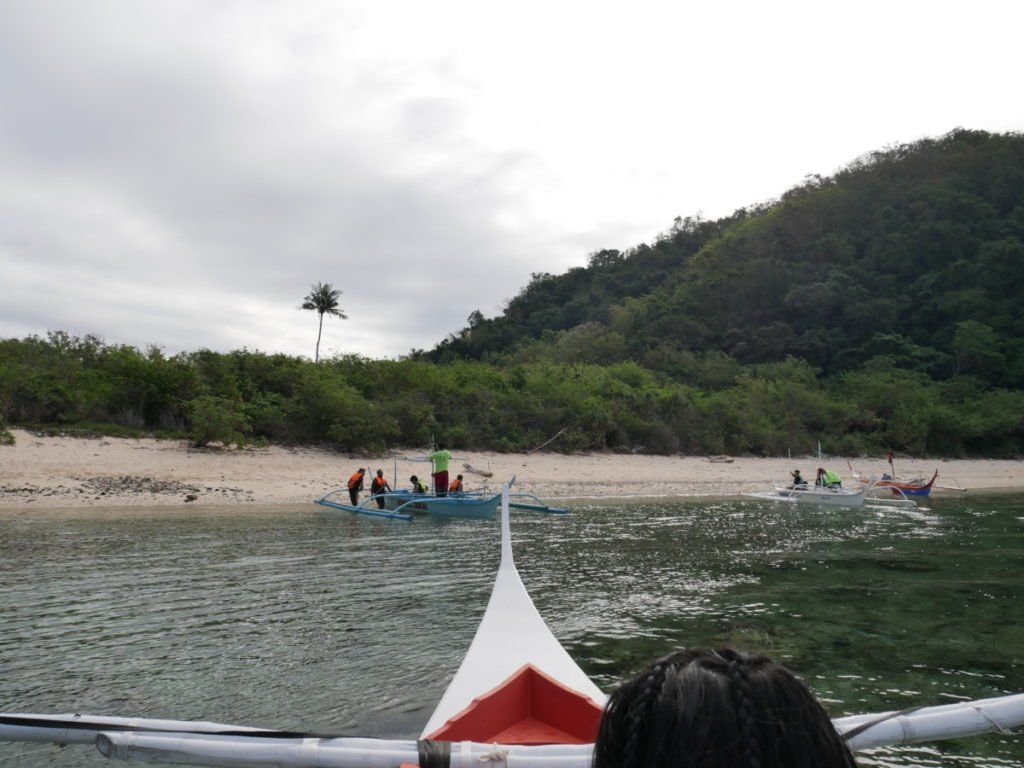 The water is very clear which is what I love so much about this island. The area is clean and I didn't see any rubbish around. Places like these fascinate me as in my home town the beaches are filled with garbage and the water is not clear which is very sad. If they can do it here why can't people back home do it? Maybe we should just move out here instead.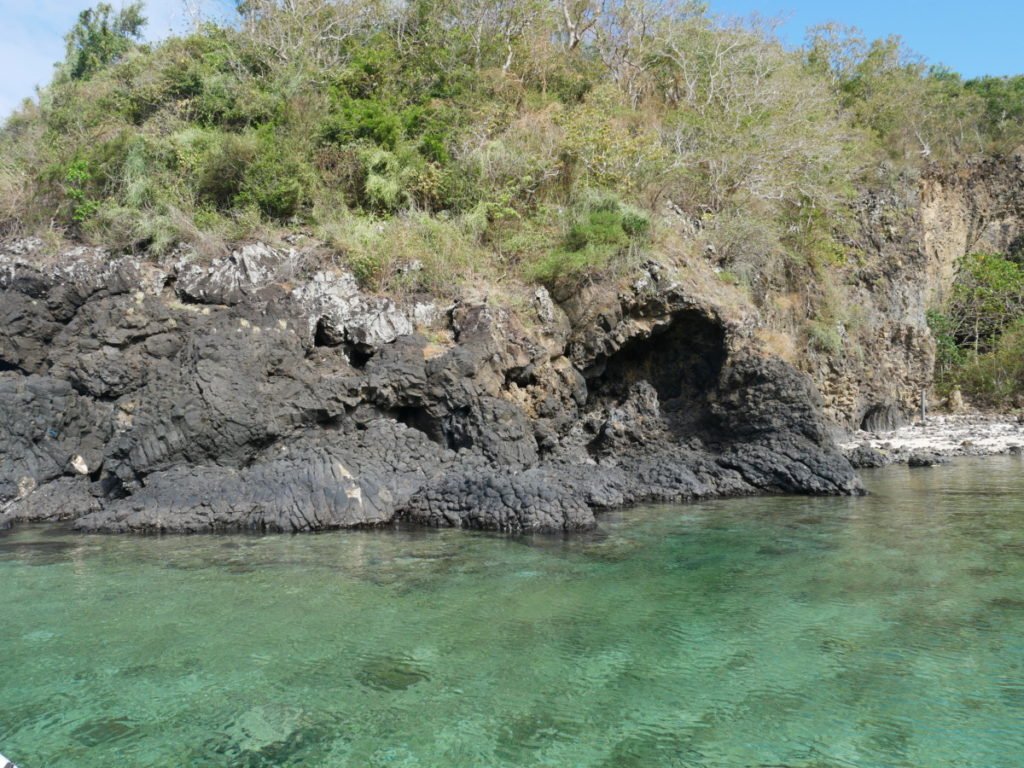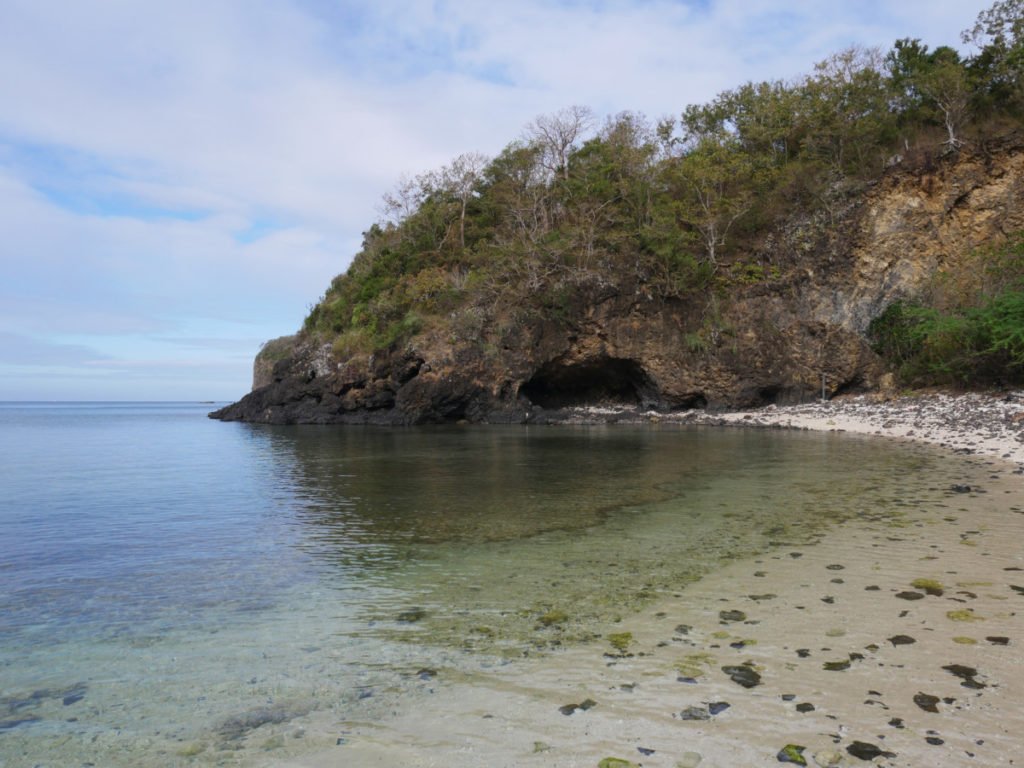 The color of the sand appears to look a bit golden yellow and there are a lot of rocks and pieces of coral on the shore. Since the area is rich with lush coral reefs, these might have been then ones that died through time and washed ashore.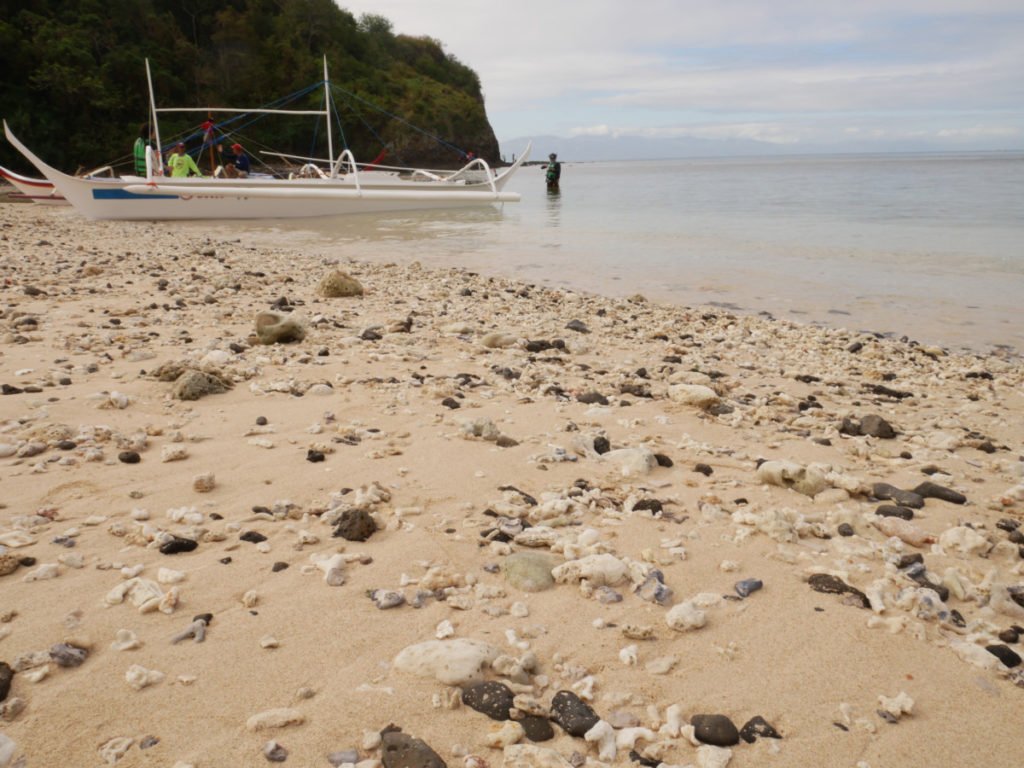 On our way to the caves I saw two people taking photos along the rocks and I said to myself, " maybe there aren't too many people as I thought". I slowly navigated myself towards the rocks. Carefully watching my every step as the rocks are slippery and taking a slip would be a tragedy. I would get all my gear wet and since my camera and lens are not weather-sealed for sure it will be damaged by seawater.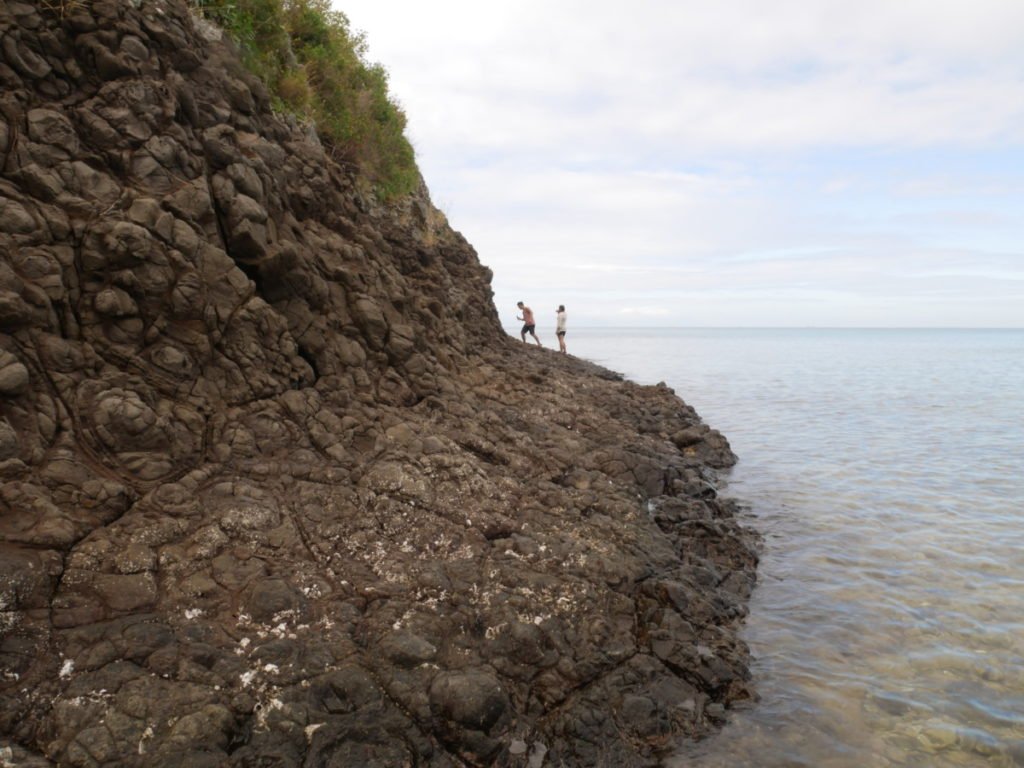 When I reached the curve I was overwhelmed seeing, there they were explorers also searching for that imaginary treasure that I am looking for. Some have found them through selfies and posts on their social media platforms. I never really got into that selfie thing and striking poses on the camera. I prefer hiding behind the lens and looking for that perfect shot if it even exists.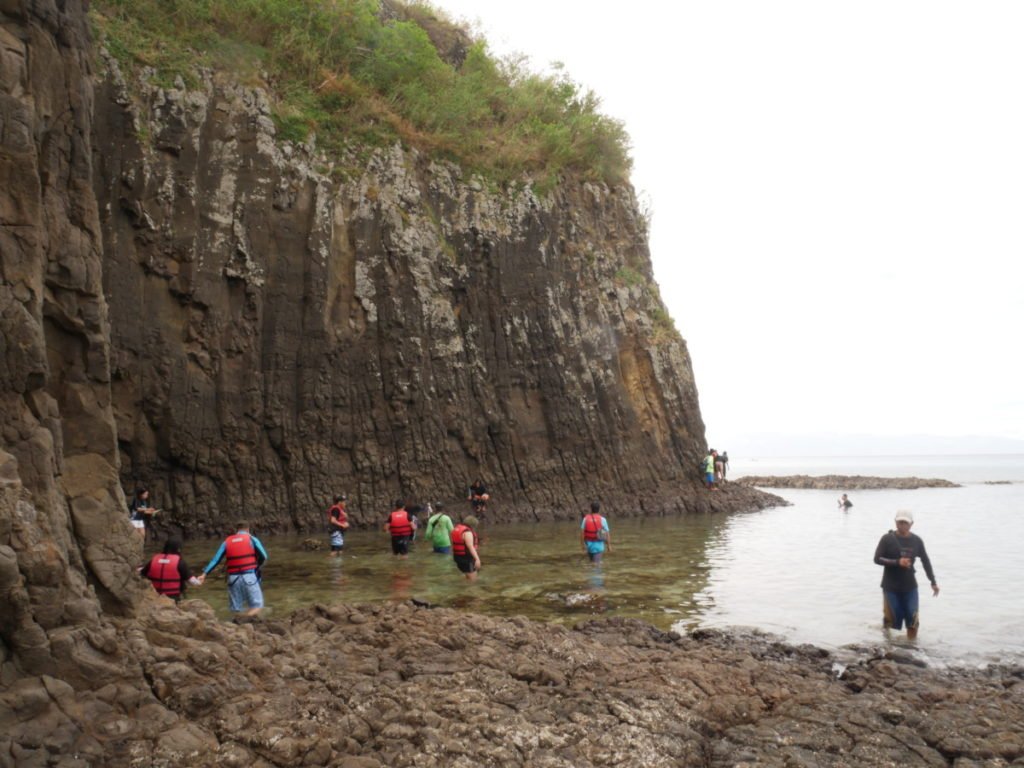 Here we are the twin caves that everyone was talking about and to my surprise, it wasn't big. I thought the cave coursed through the mountain but still, it looked amazing as I haven't been to a lot of caves or caverns.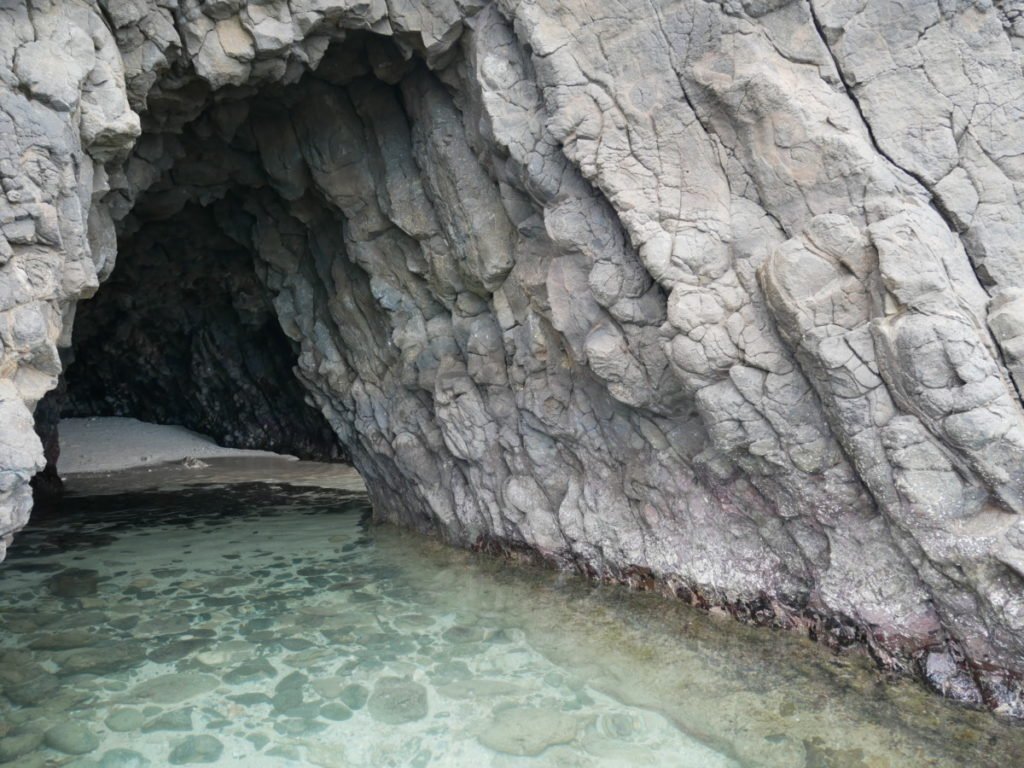 We again encountered the group that we saw earlier that were arguing with the boatman. This time we were waiting for them to finish taking photos and they were taking too long as if they didn't care that someone else was waiting. One of them noticed that I was getting impatient he said, "two minutes, two minutes we finish". I just gave him a nod and a smile.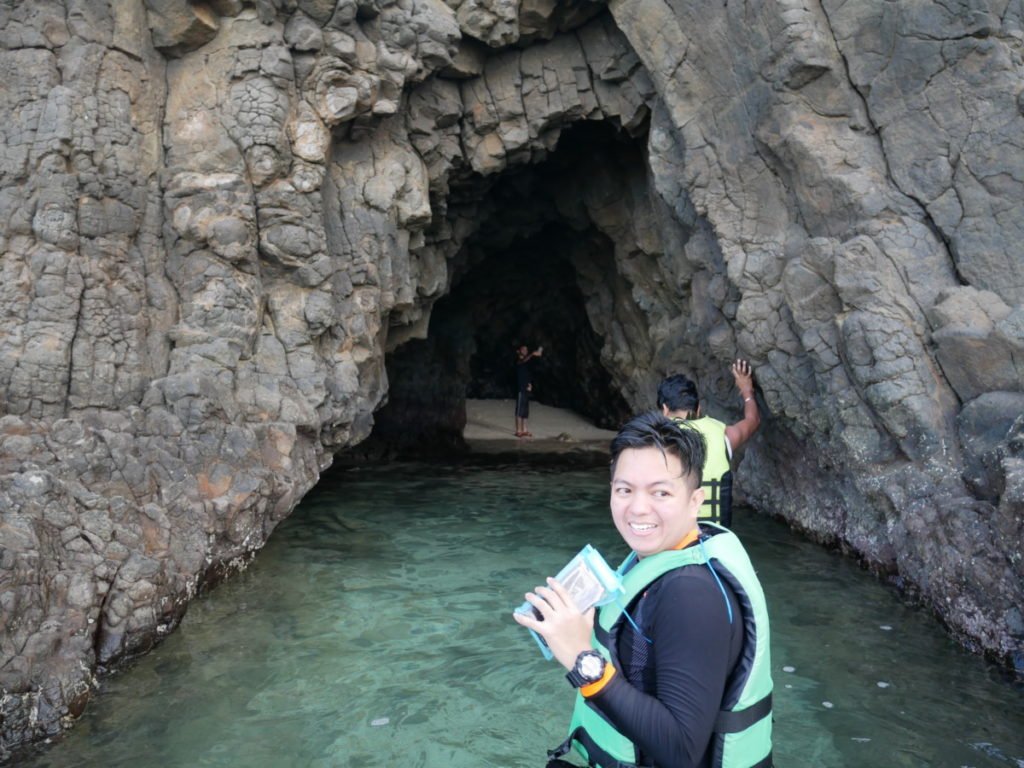 Finally it was our turn and we had the whole cave to ourselves.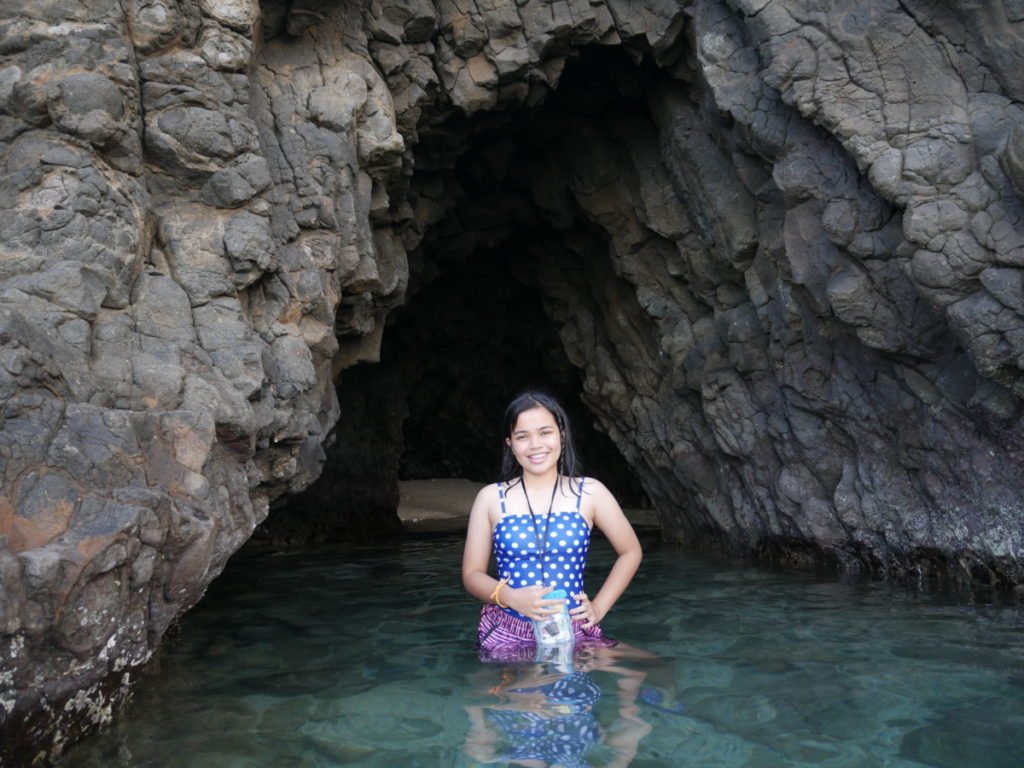 Fortunately, there was was no one else waiting for their turn inside so we had more time to spare here. Patience is a virtue and rewards those who wait.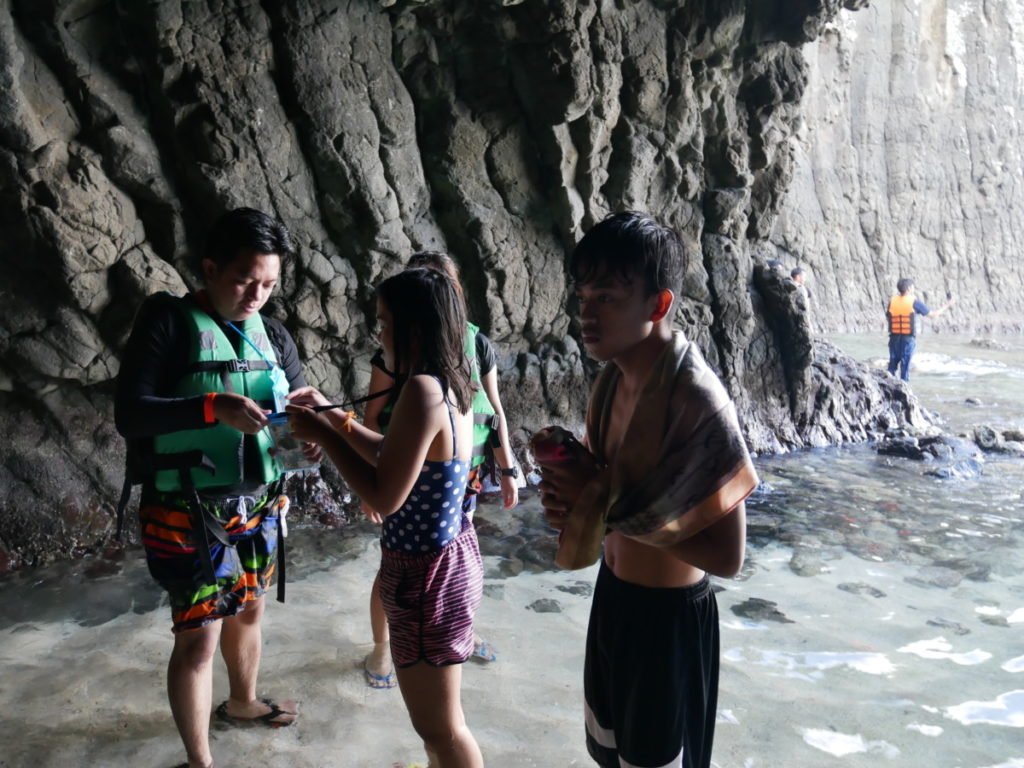 The sand here is white which is different from the shore. I don't think that the cave gets drowned by the ocean during high tide as the walls are dry along with some parts of the sand inside. I think you could practically live inside this cave and build a decent fire to warm you up during cold nights. A fun idea but seriously it is not allowed.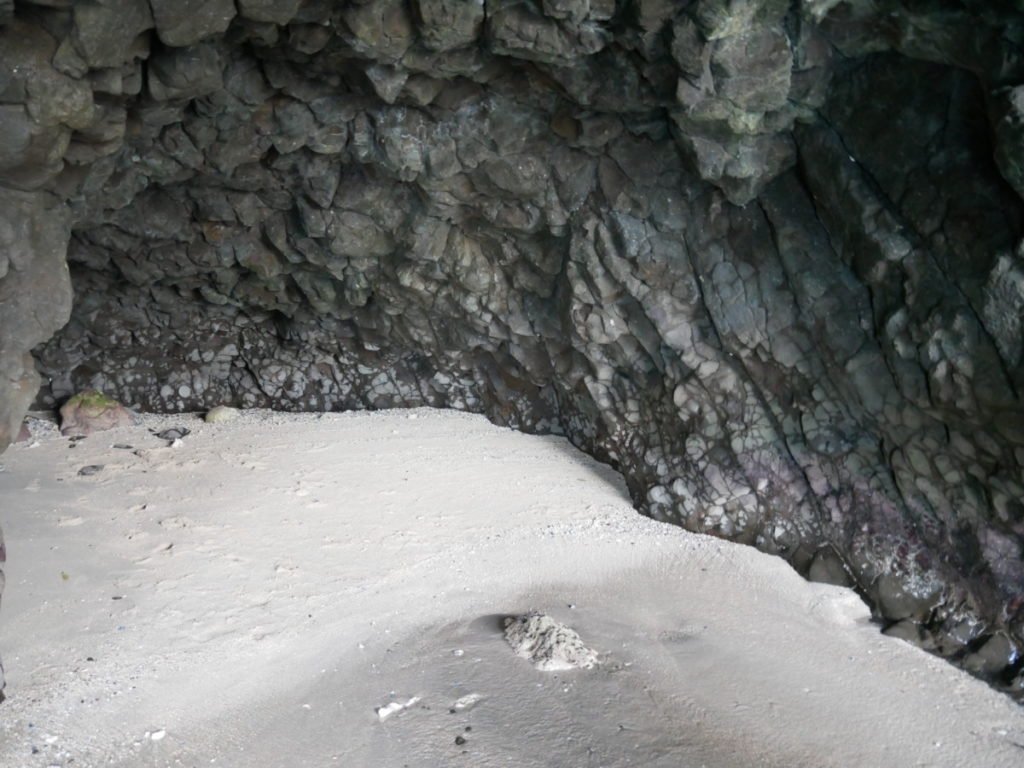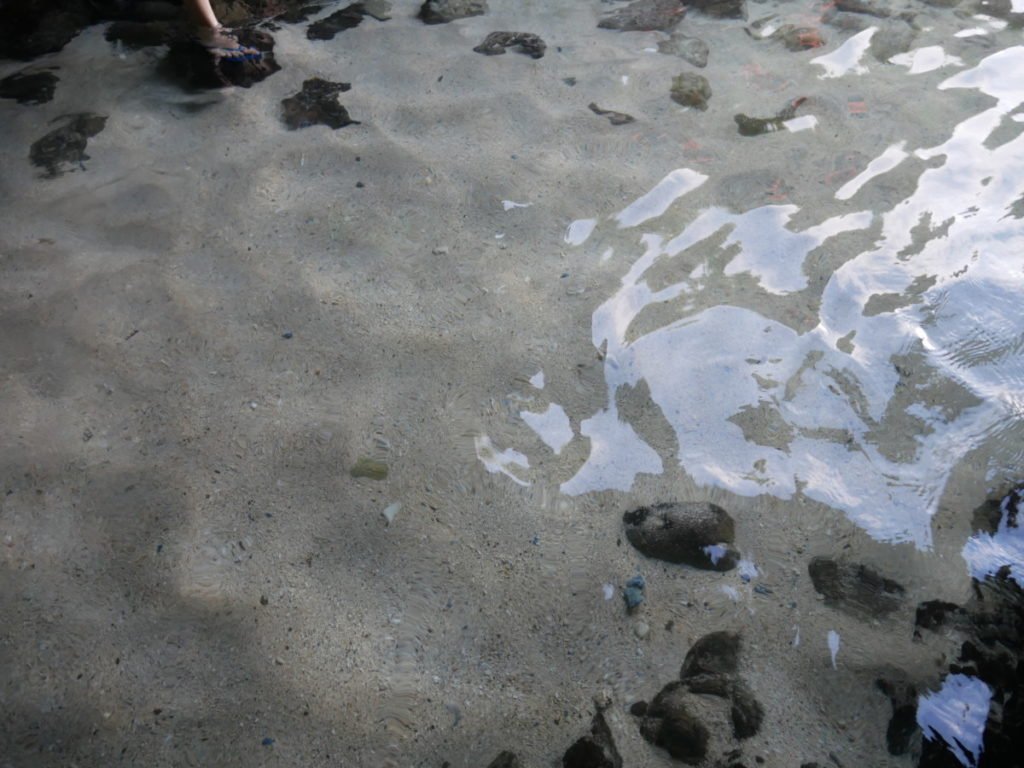 Aside from this cave, there are two more on the other side of this rock. Since the rocks are slippery I didn't attempt to see them. I really felt that I would slip even if I was careful and I wouldn't risk getting my camera wet. Let's just enjoy this cave that we claimed and head back.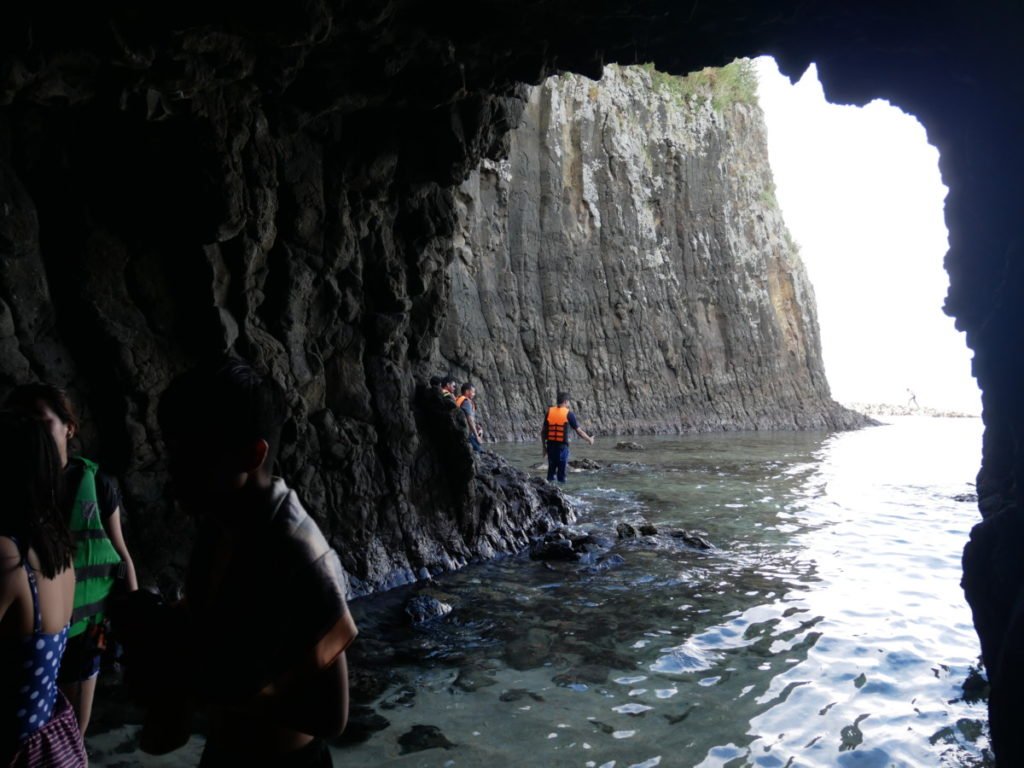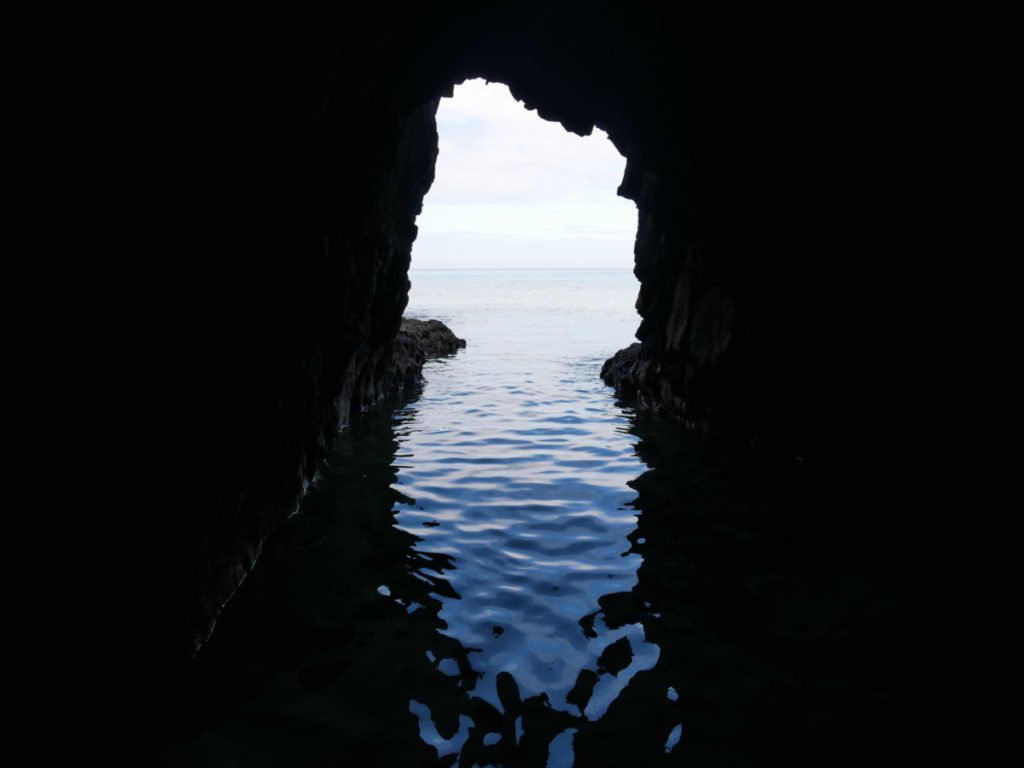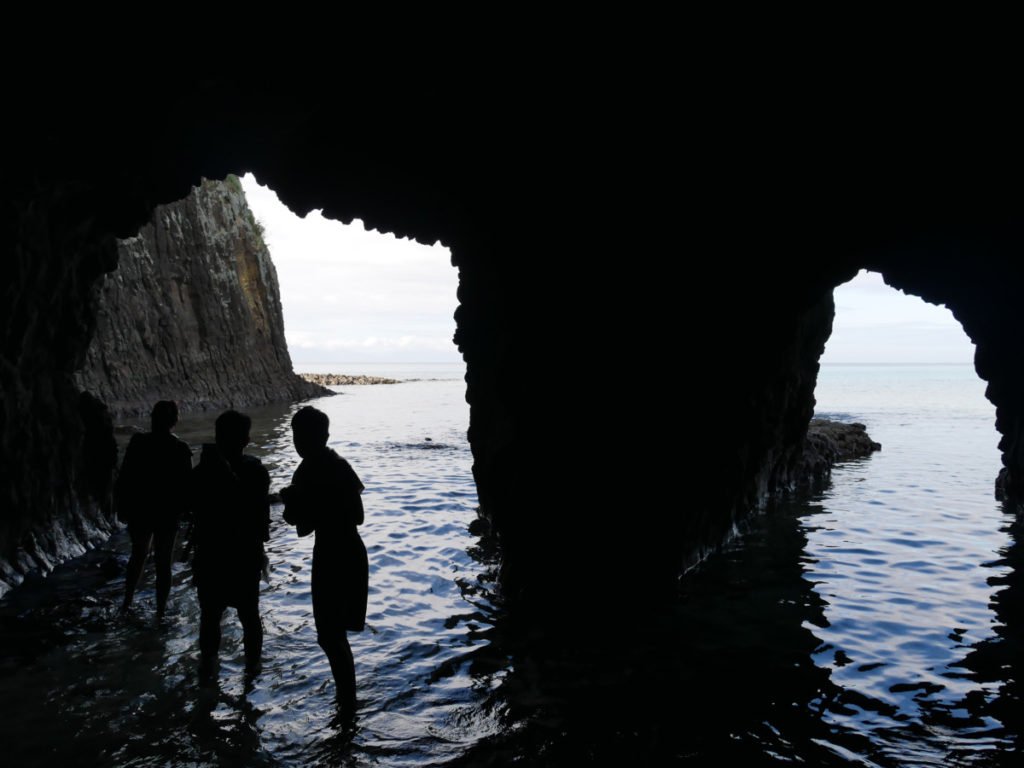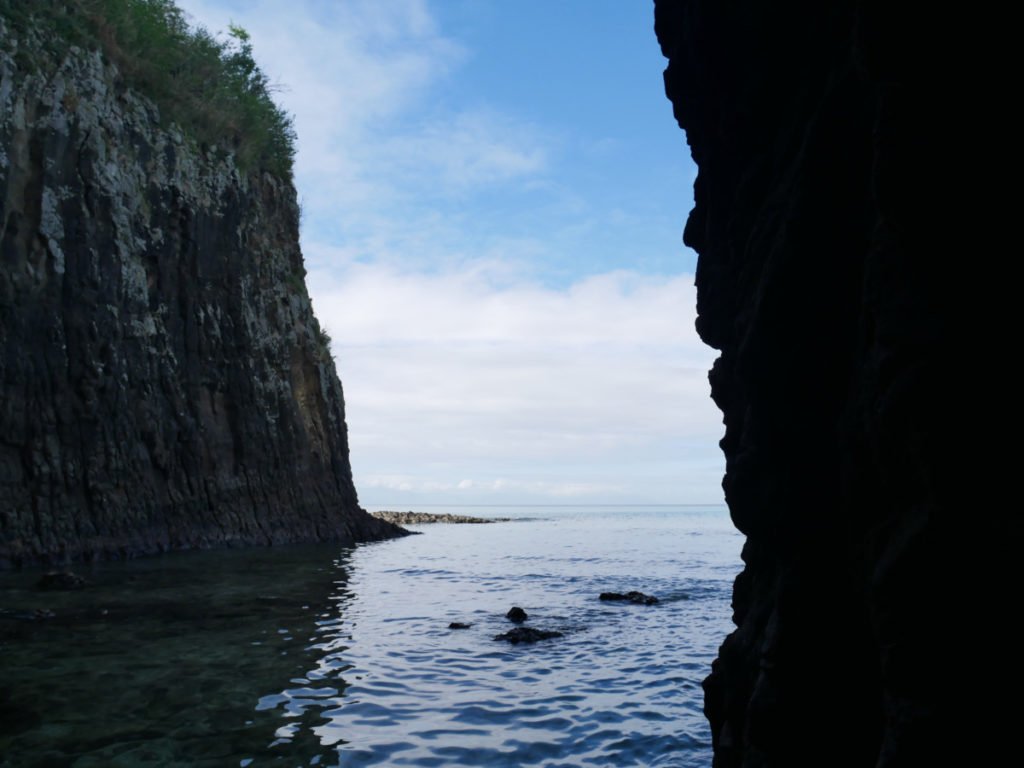 Time to head back as we still have another place to go to and unfortunately we didn't find any hidden treasure in the cave.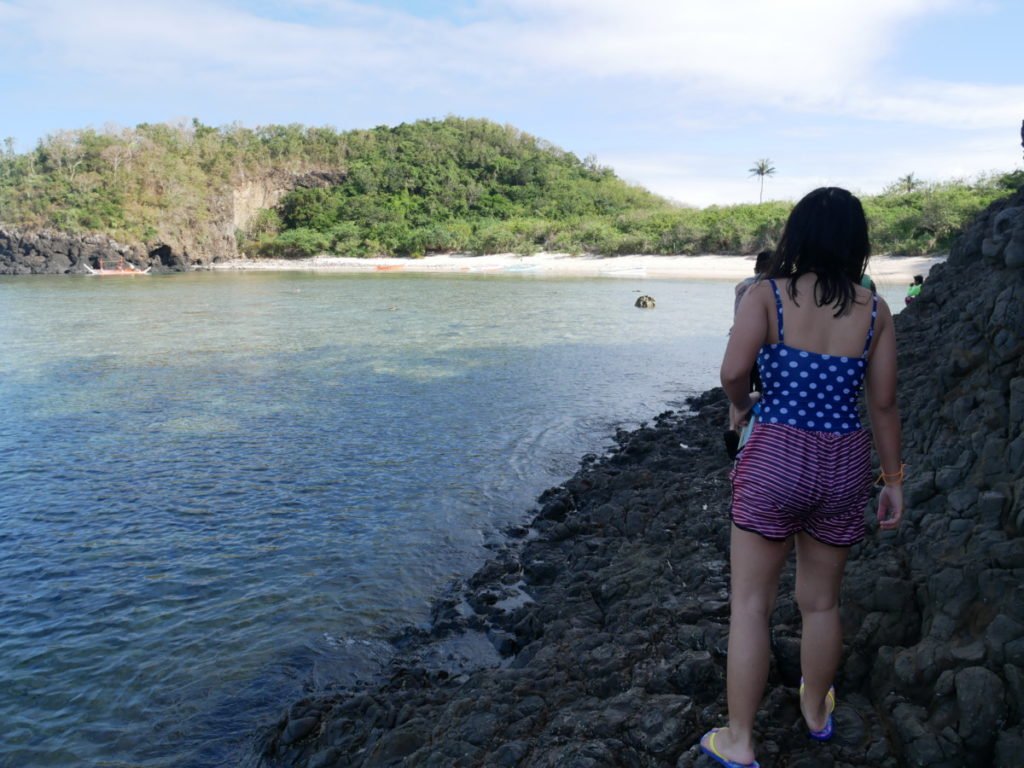 The trail is very rocky and you must always be careful when going to places like these. One slip and you could easily get hurt and could ruin the entire trip. I think aqua shoes is a must when exploring islands and coastal areas. I think it has a good grip when it comes to slippery rocks which is much better than the regular beach sandals that we wore.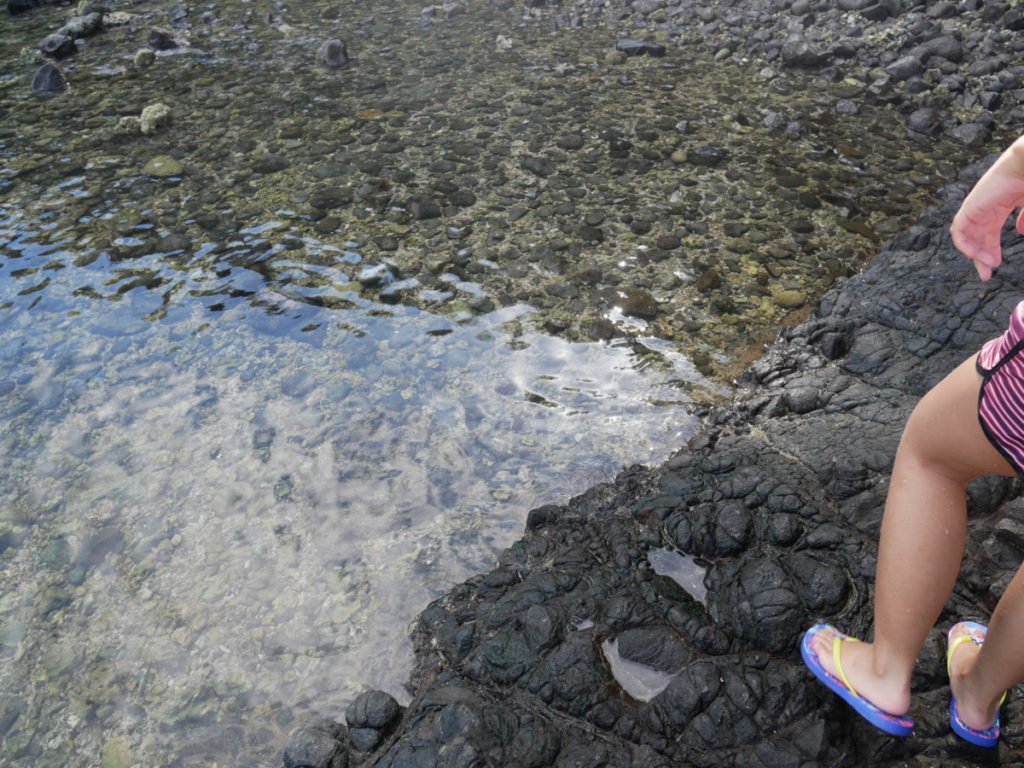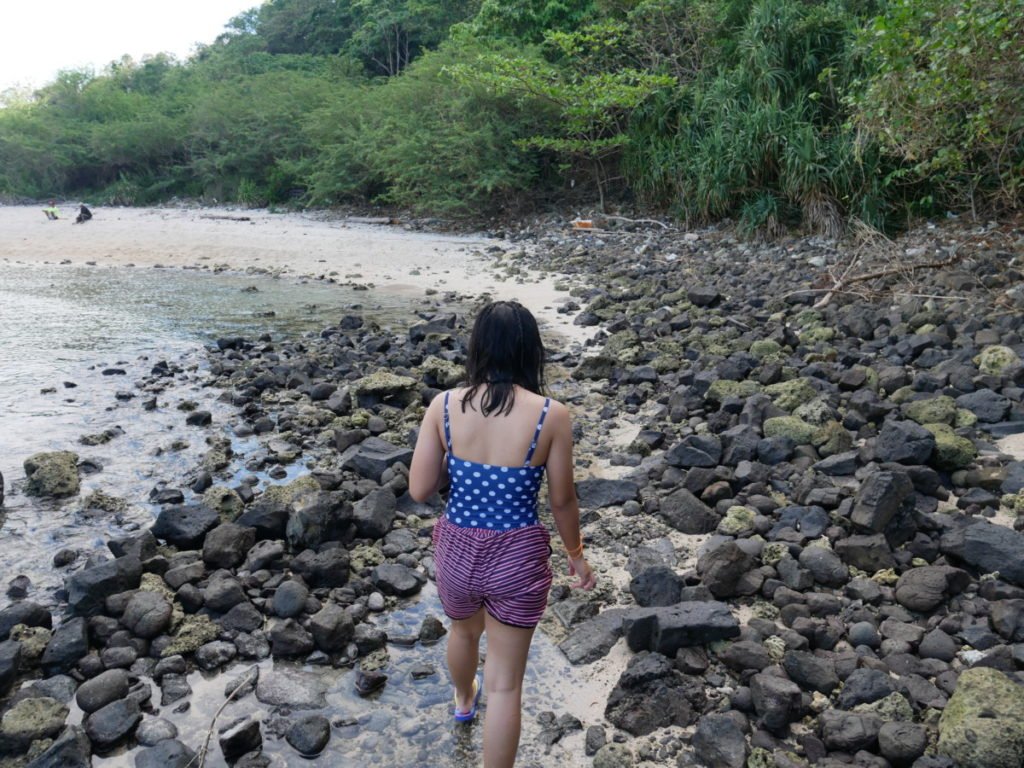 Back on the beach, our boatman said that we should take more photos before we leave. It seems that he wasn't in a rush to go to our next destination. Well, I often forget to take family photos of us during our trips and my wife hates me for it. I just tell her to always remind me as I always get too absorbed by the surroundings.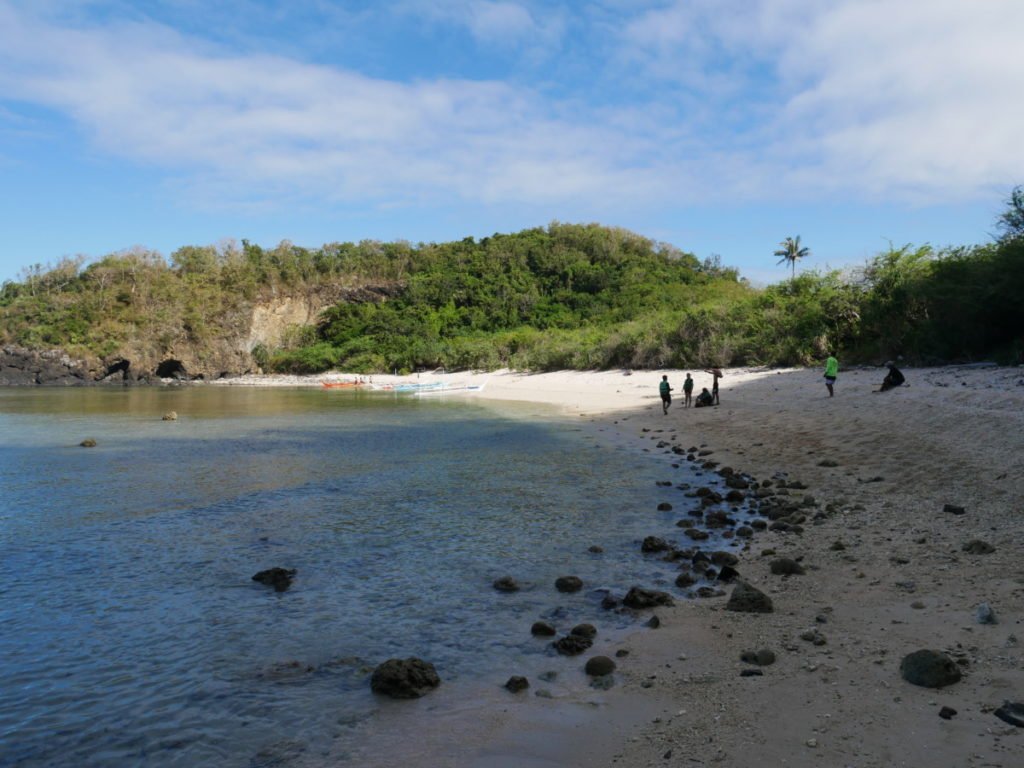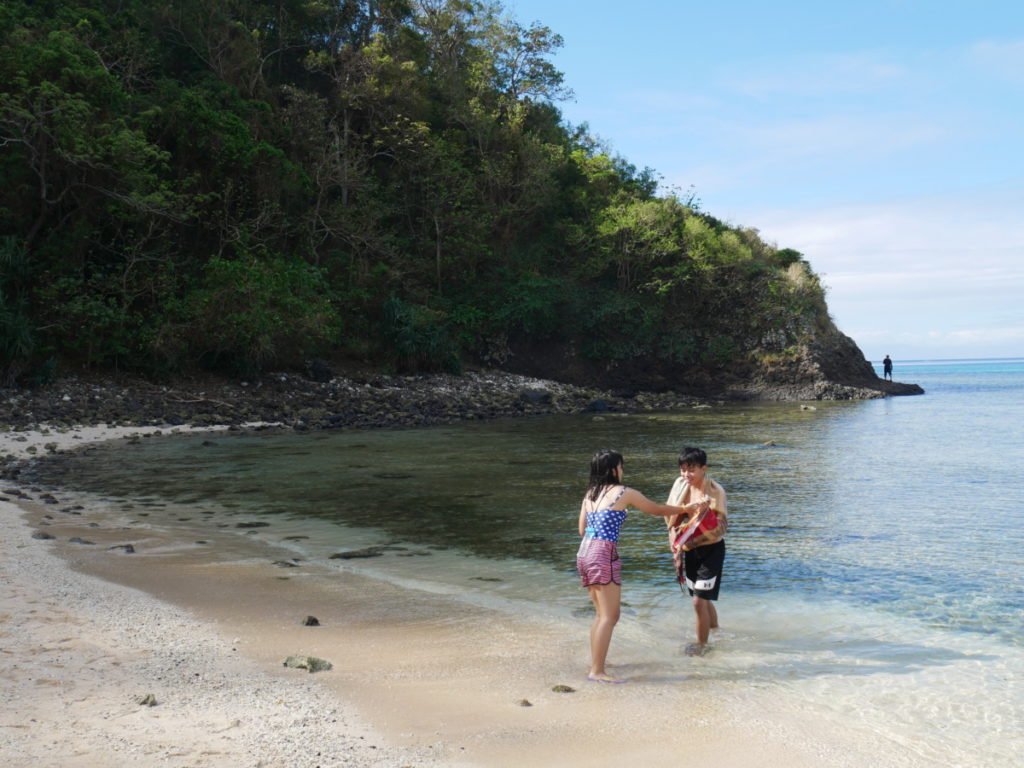 As we were getting ready to leave I realized that indeed there is a treasure not only in this place. A treasure can be found in every moment you spend with the people that you love.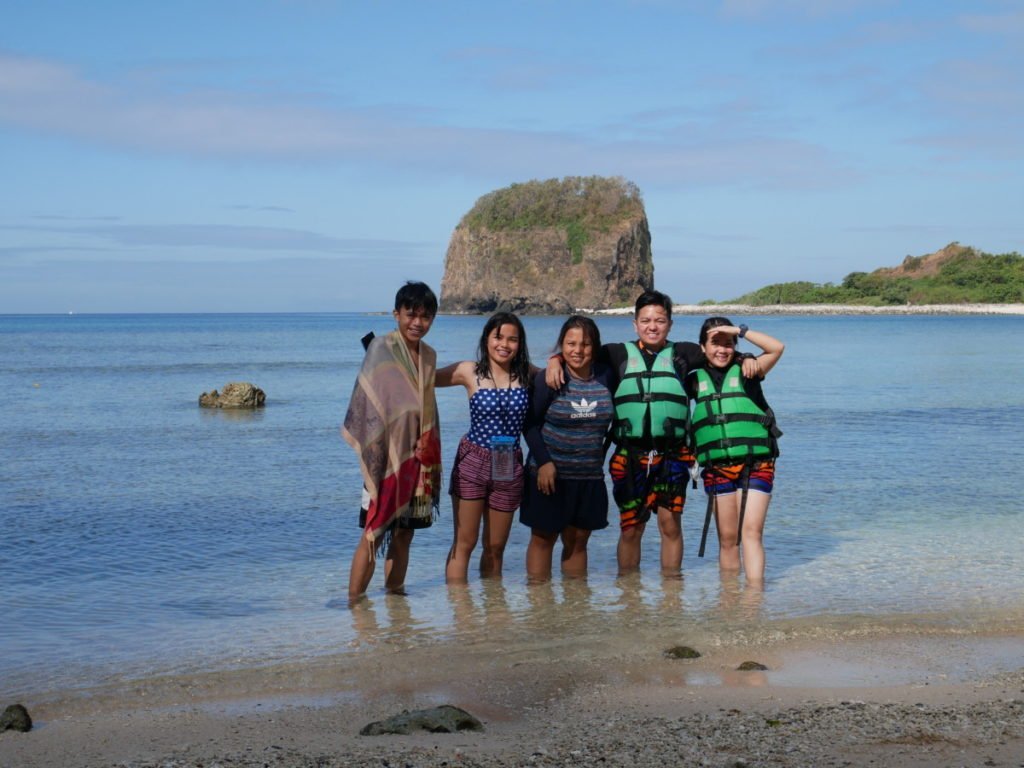 The treasure may not be in the form of gold coins or precious gems but every adventure with the family is priceless. Exploring, having fun, learning things together is worth more than any hidden treasure. The smiles on their faces is rewarding and knowing that these memories will remain for the rest of our lives.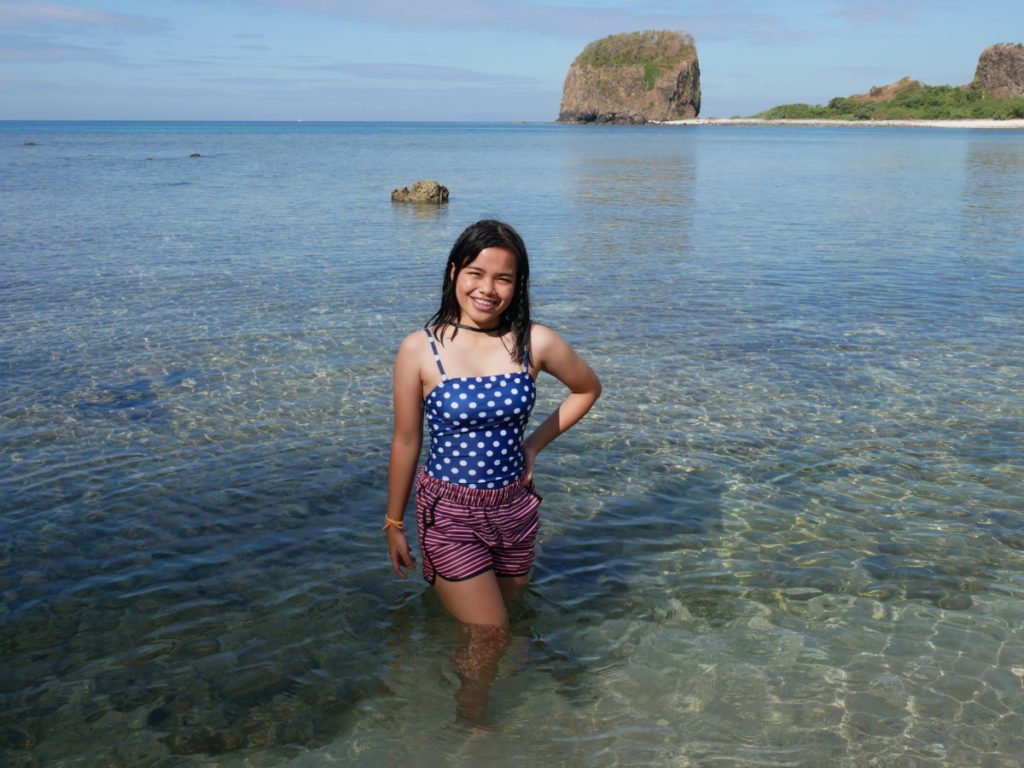 Time for us to go and head out to our next destination. Taking nothing from the beach but memories and photos to remind us of this beautiful experience.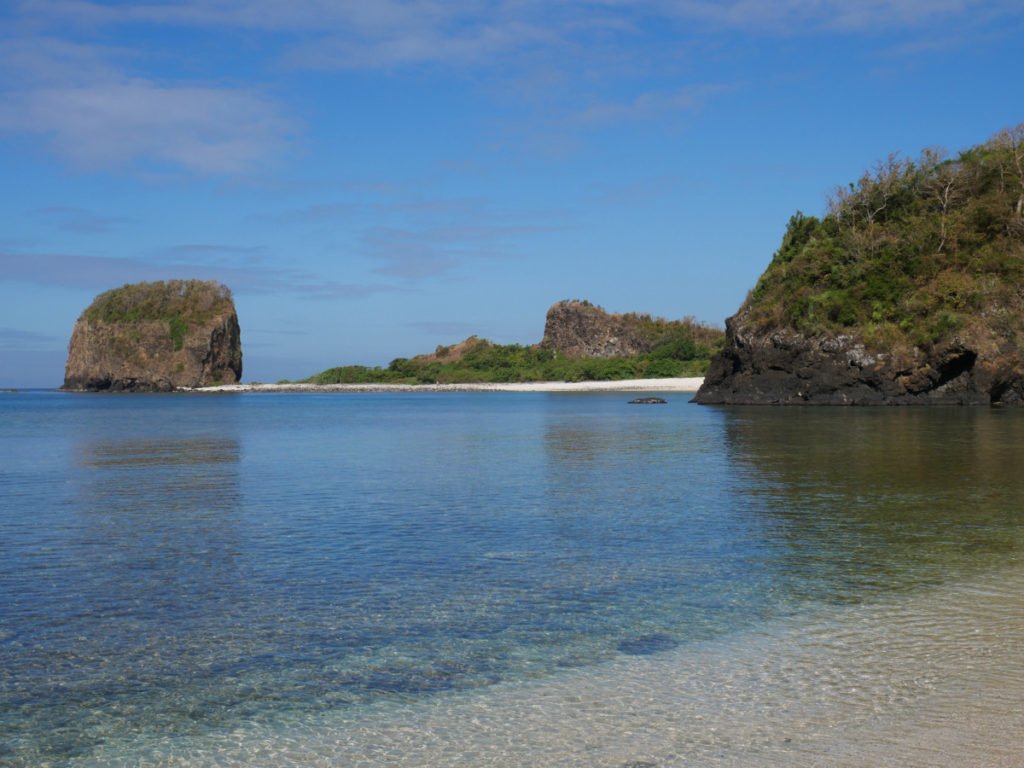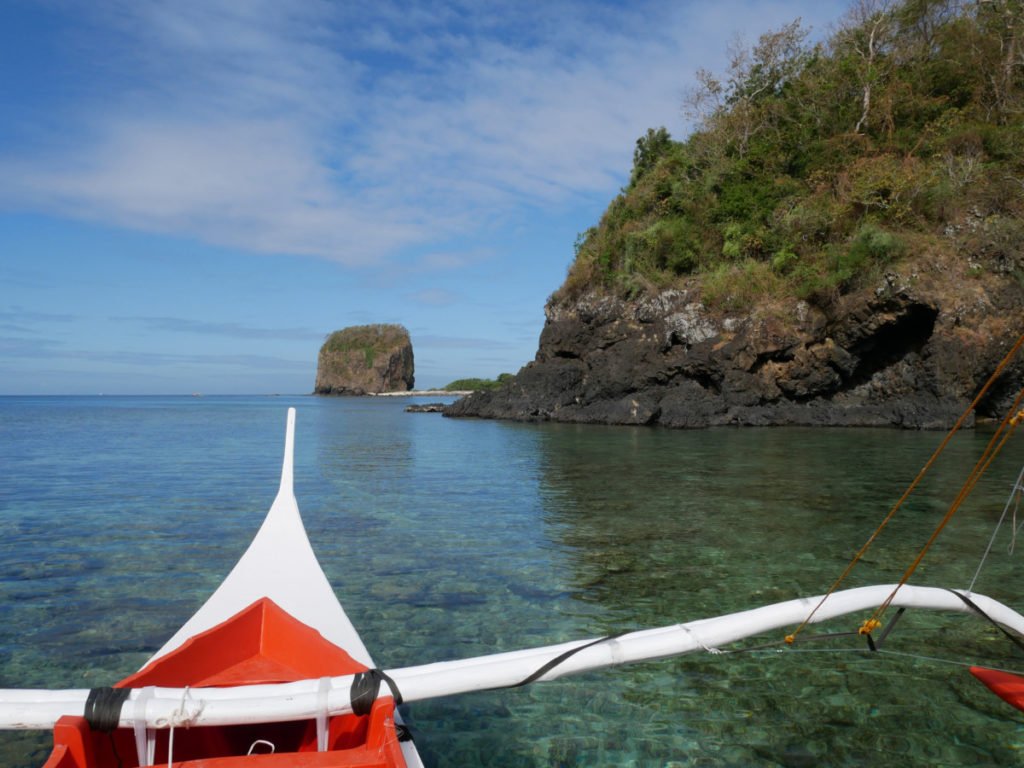 Again I thank you for joining us on this episode. I hope you enjoyed the tour and if ever you plan to visit one day, do let me know as I can point you in the right direction.
Hope to see you again soon for our next adventure. Until then keep on exploring and find that treasure.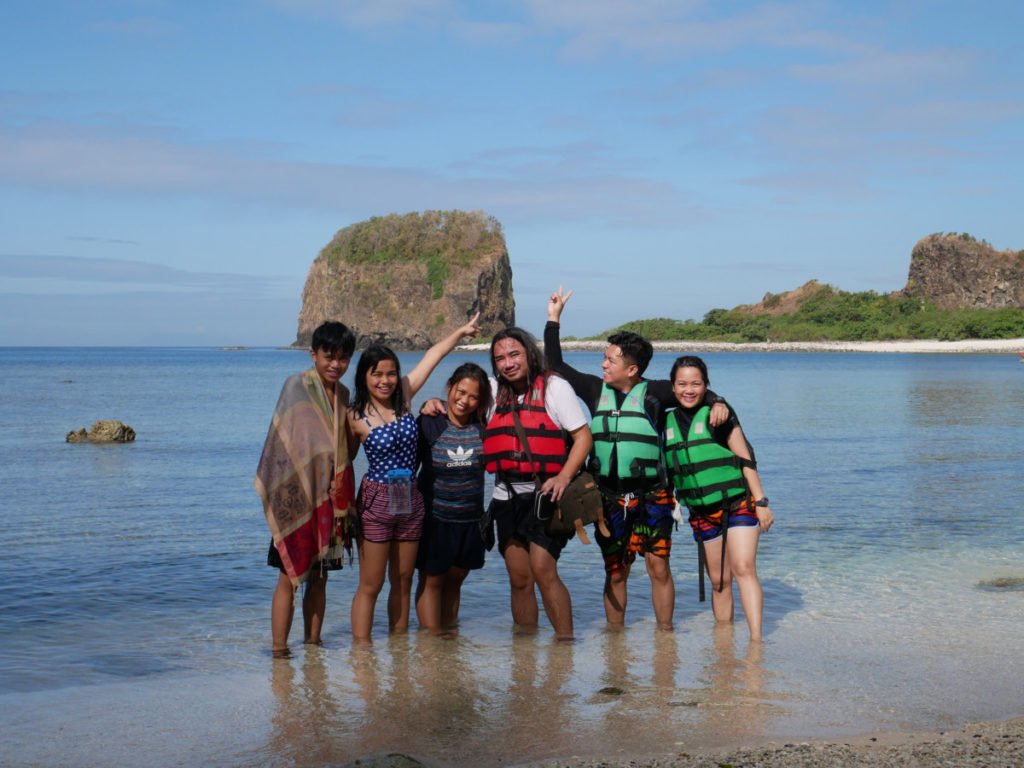 Visit and follow @steemitbloggers AKA #powerhousecreatives. A community that is exceptional, talented and engaging.
Leaving a mark in our beautiful world with @steemitworldmap and @travelfeed
All photos are original and taken with
Panasonic Lumix GX85 with 12-32 mm kit lens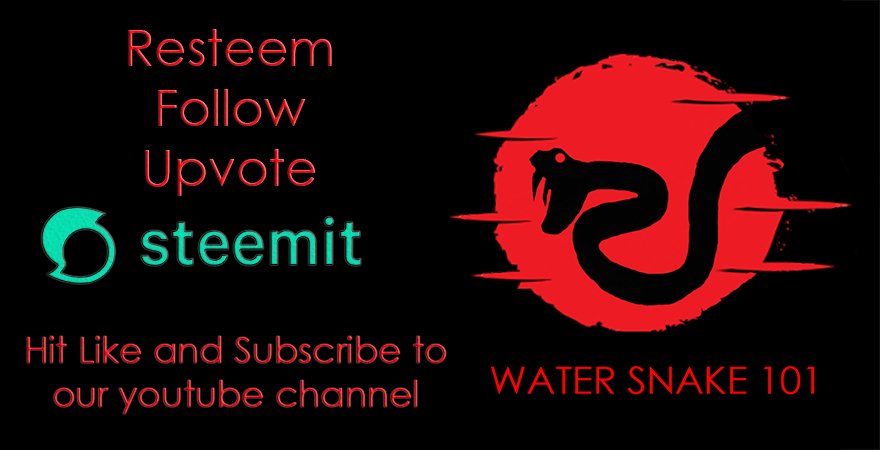 ---
Posted from my blog with SteemPress : http://watersnake101.steemblogs.club/2020/02/09/the-hidden-treasure-of-the-island-sepoc-beach-beautiful-sunday/
---