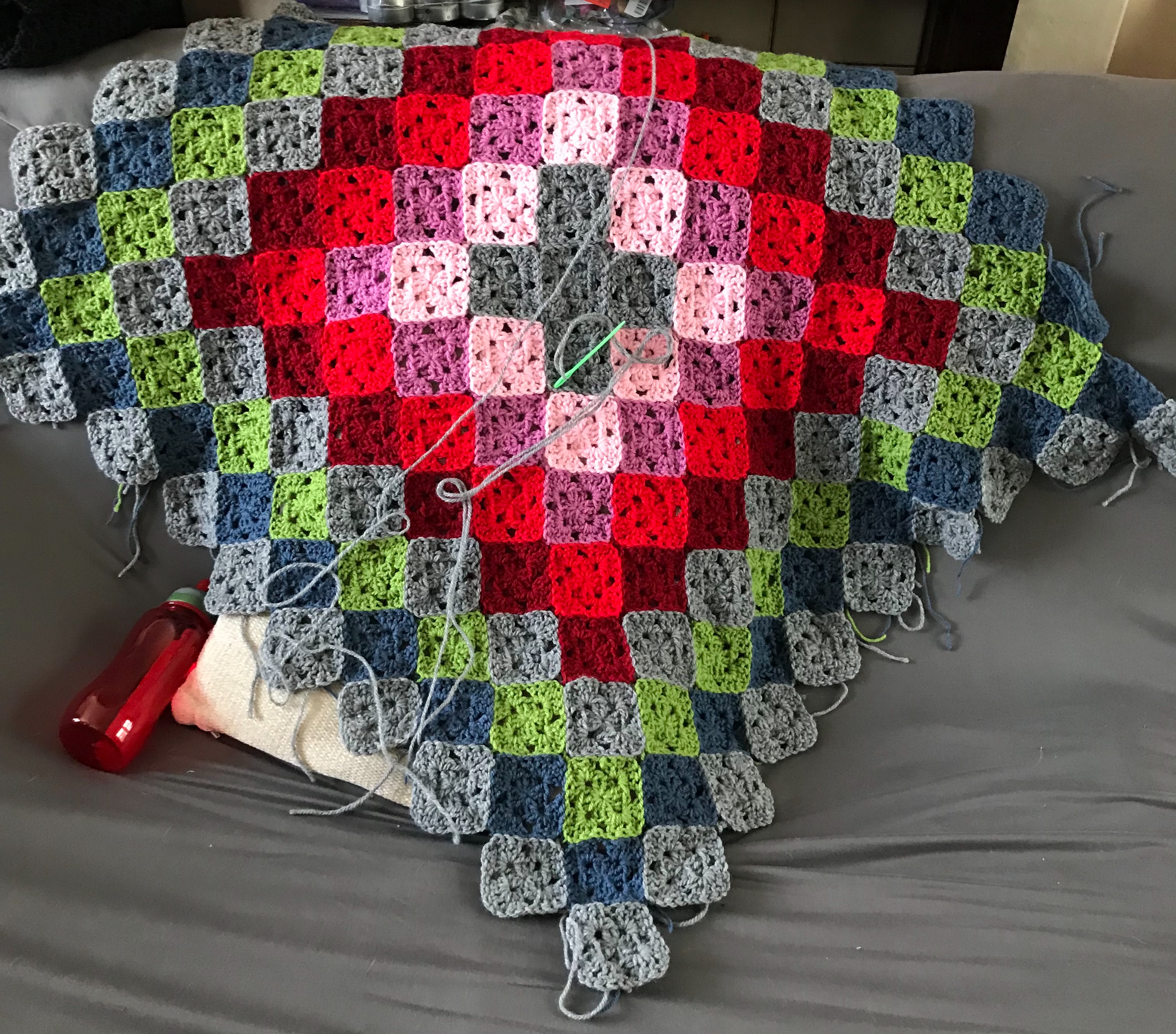 I found the picture inspiration on Pinterest as usual. The pattern is called around the world but I had to make some adjustments as I didn't have the same colours as the picture.
I started by making lots of tiny granny squares about 2 inch squared. I started the squares with a magic circle.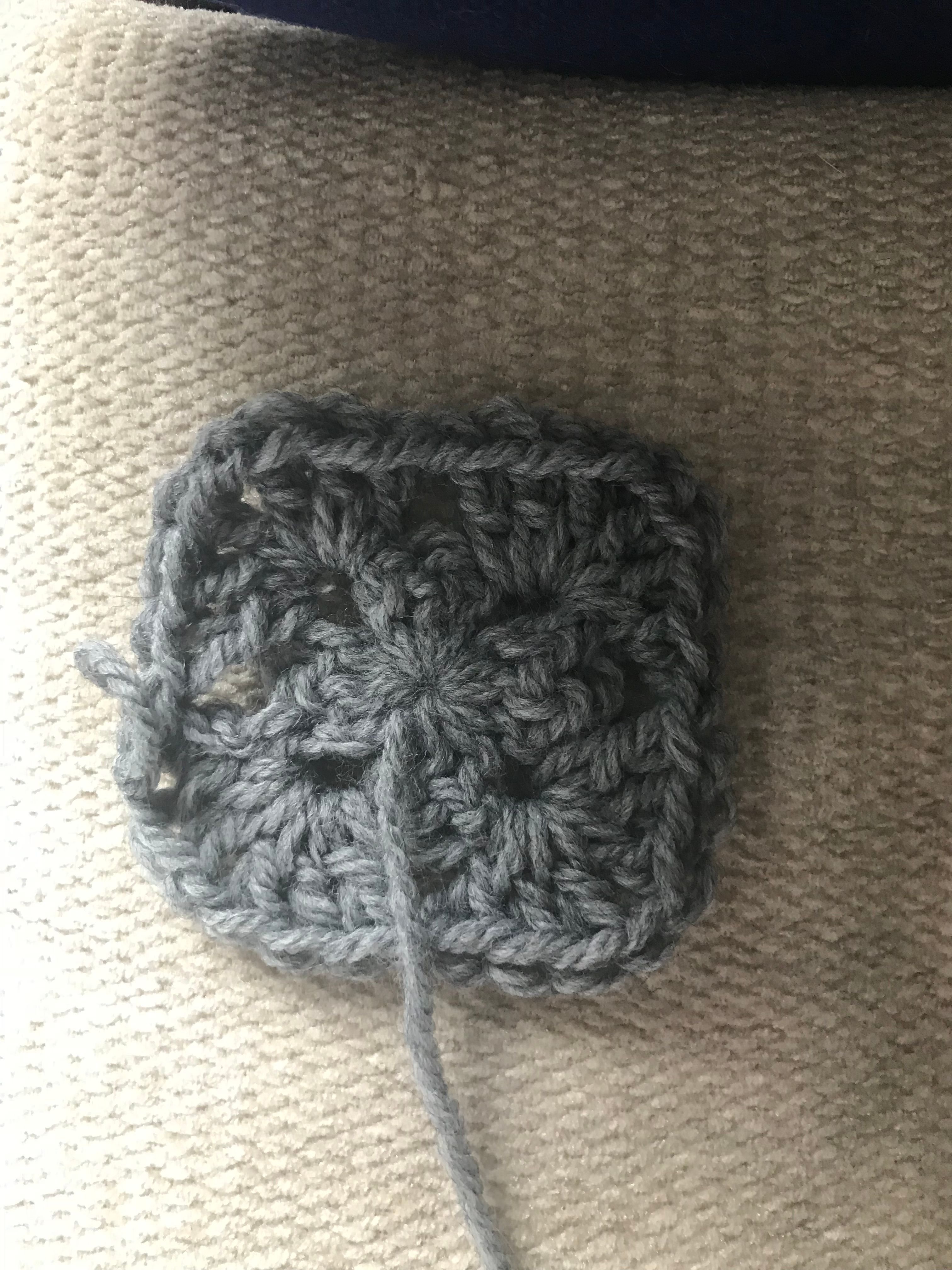 I figured that with my colours I would need
93 grey
48 pink
44 lavender
44 red
44 burgundy
44 green
44 blue
I was going to make it bigger but I think I'll put a decent border around it instead.
I arranged them and sewed them together.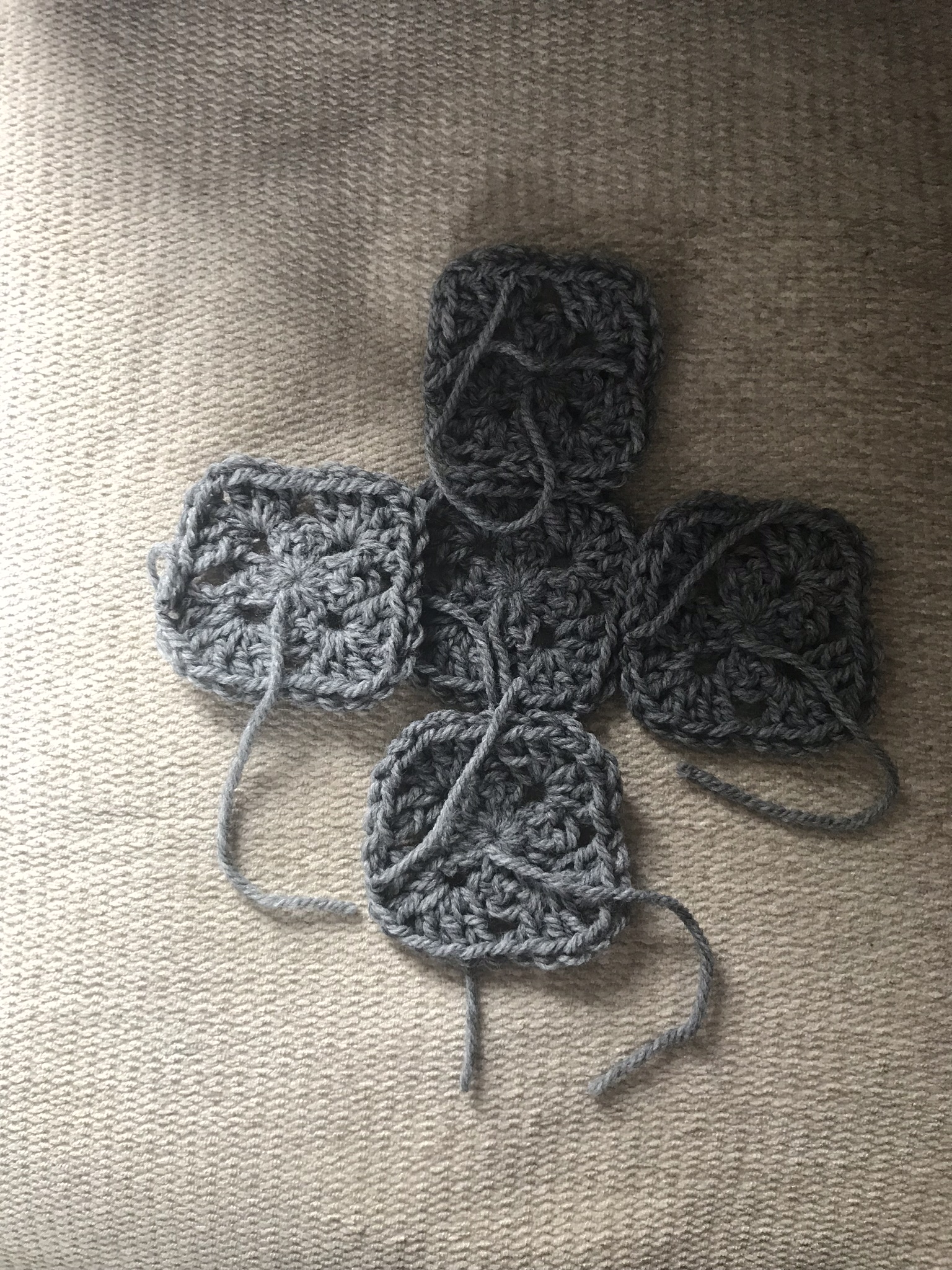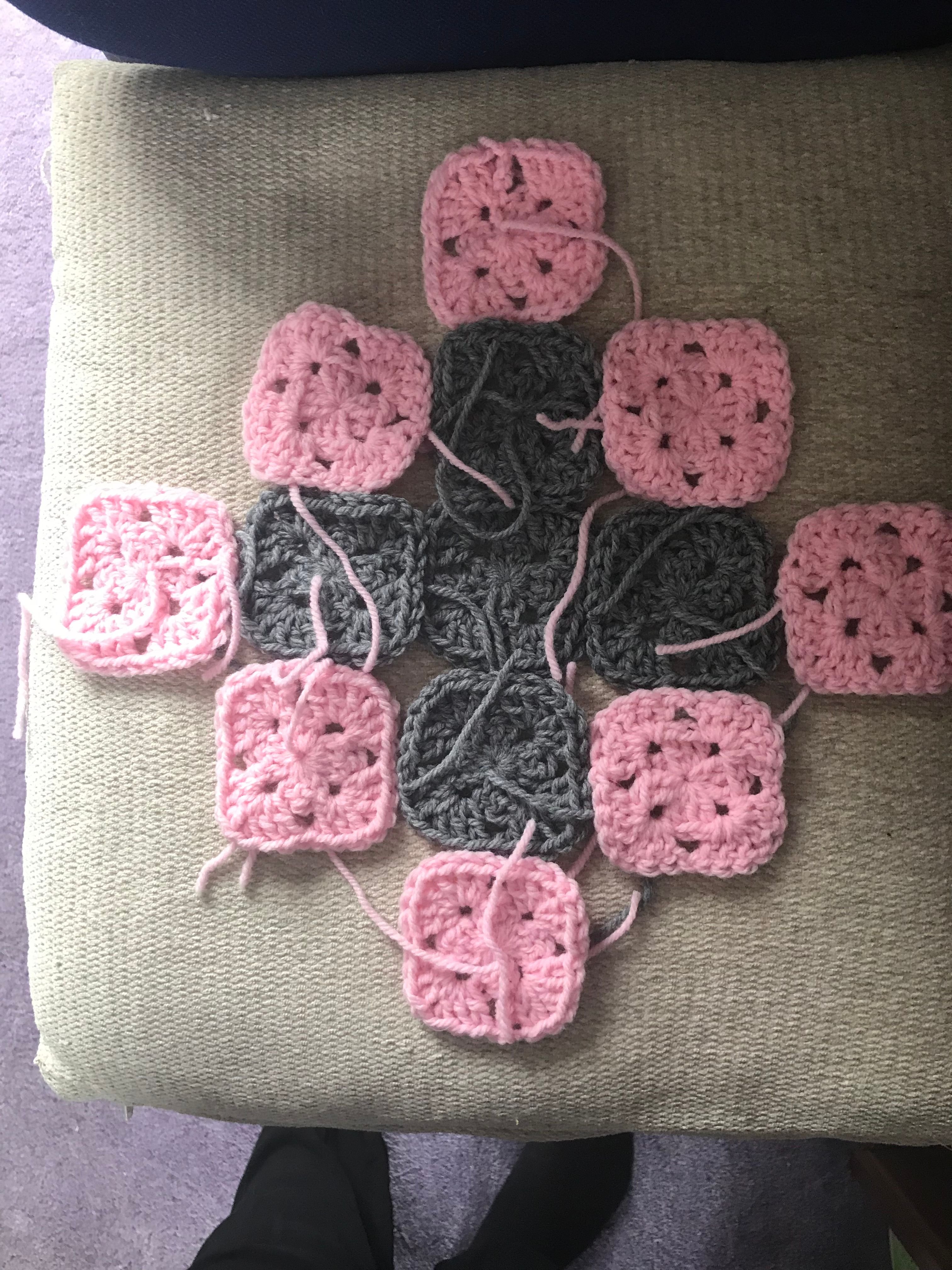 My next step is to start on the corners I've placed them ready for sewing.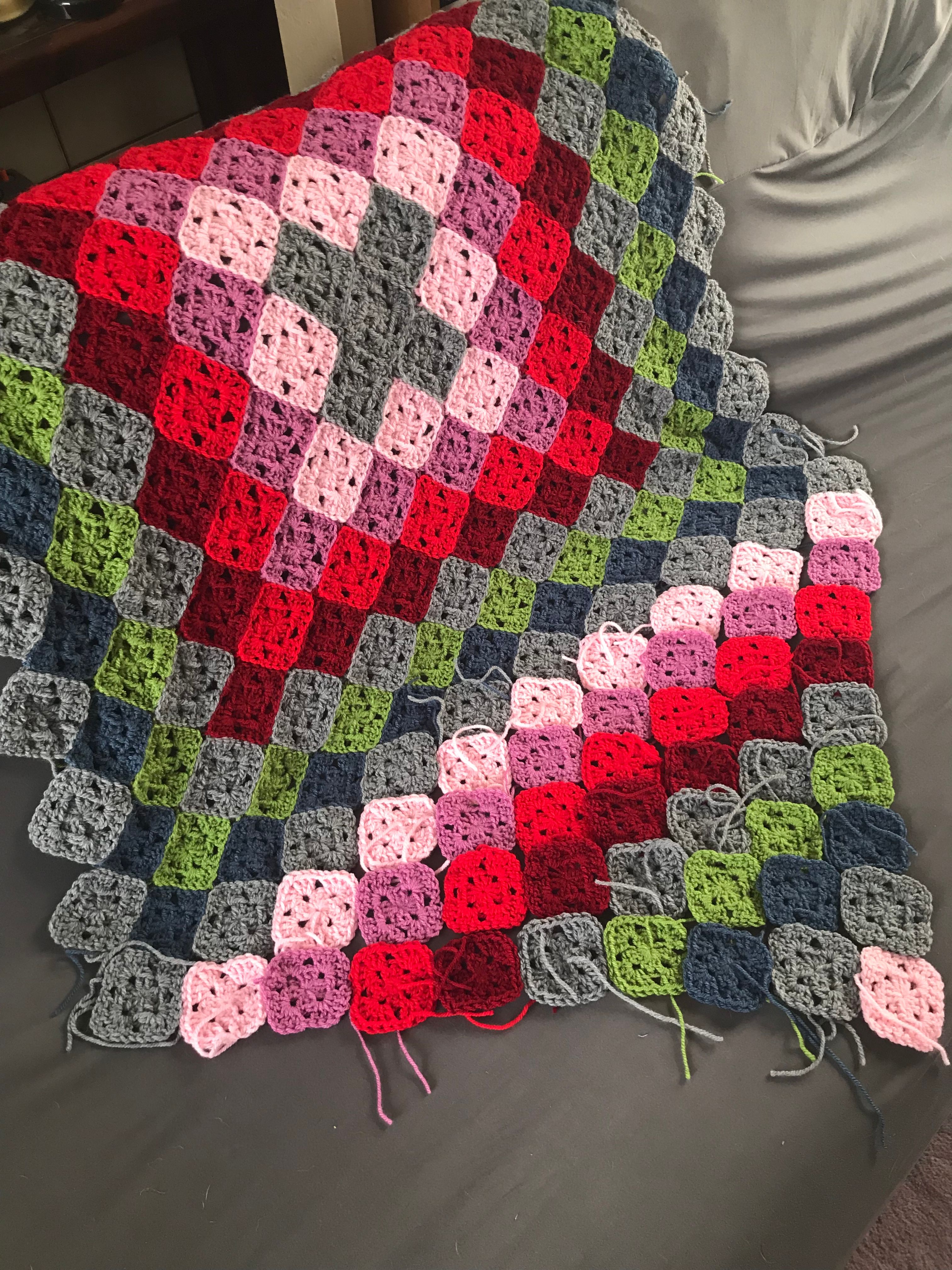 I crochet quite tight and so compensated by using a size 8mm hook.
And I purchased some new sewing needles for finishing off and so I'm actually looking forward to weaving in the ends once I'm finished.