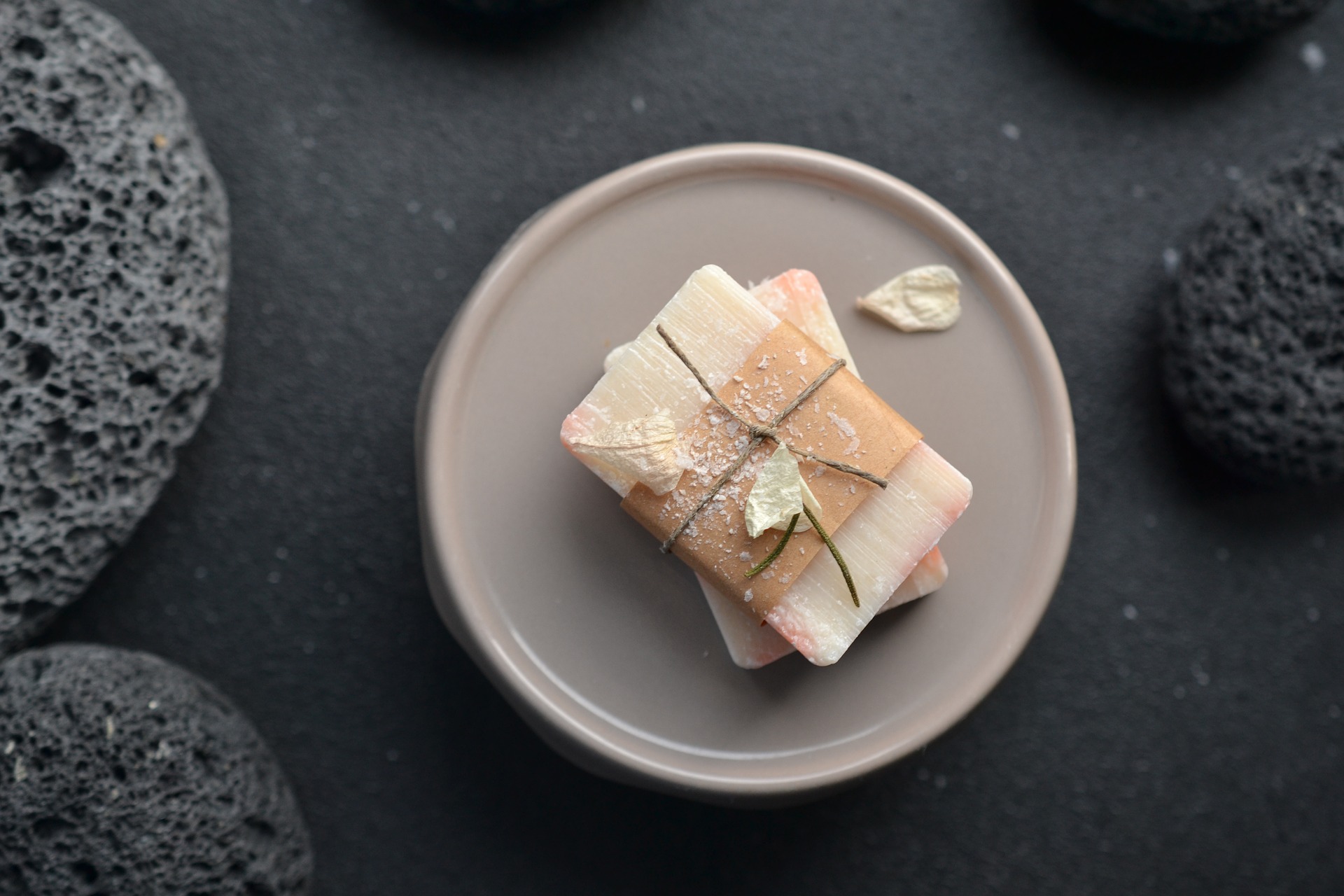 Hi Steemians! For the last couple of posts, I've been delving into one of my favorite topics: skincare! And Korean skincare in particular. Here are my last two posts on how I fell in love with Korean skincare and the general steps/product categories in a full skincare routine.
Now, as promised, I'm going into more detail about the skincare steps that I outlined in my last post. Today we're going to tackle cleansers and exfoliators.
Cleansers
I do a double cleanse when I wash my face, which means that I use both an oil-based cleanser and a water-based cleanser. I was rather skeptical of this method when I first heard about it, since I was wary of putting oil on my face. After all, doesn't oil cause breakouts?
Well, yes, the oil that clogs your pores does cause breakouts. But remember that oil and water repel each other, so if you're using a water cleanser to try and get rid of excess oil on your face, the oil in your pores is simply going to repel the water in the cleanser and very little is going to happen. It's much better to use an oil cleanser that can gently break down and clear out excess oil, then follow up with a water cleanser to get rid of any residue and clean away other debris on your skin. So don't be afraid of oil cleansers!
Double cleansing is an element of Korean skincare that has swept the Western world by storm, and I personally think that it's the one thing that everyone should add to their skincare routine. (Well, that and moisturizer.) It does wonders for breakouts.
The oil cleanser that I use is Heimish's All Clean Balm. Per the name, it's a balm-type cleanser, which is solid in the container but becomes a liquid when exposed to heat from your hands and face. You apply this one to dry skin and then wash it off with water before applying a water-based cleanser. I particularly like this cleanser because it doesn't drip or run, so there's no risk of oil stains getting on my clothes. It also smells nice and doesn't sting my eyes, so I can use to remove my eye makeup.
The water-based cleanser that I use is the Creme Radiance cleanser by Lancome, and it has been part of my skincare routine ever since I graduated from Proactiv at the end of high school. It smells nice, works up to a satisfying lather, and always clears up my skin if I'm dealing with a breakout. It's on the pricier side, so sometimes I'll swap it out for the Good Morning Low PH Cleanser by the Korean skincare brand Cosrx. But I have to admit that I like my Lancome cleanser better… I have a feeling that it's going to stay with me for a while.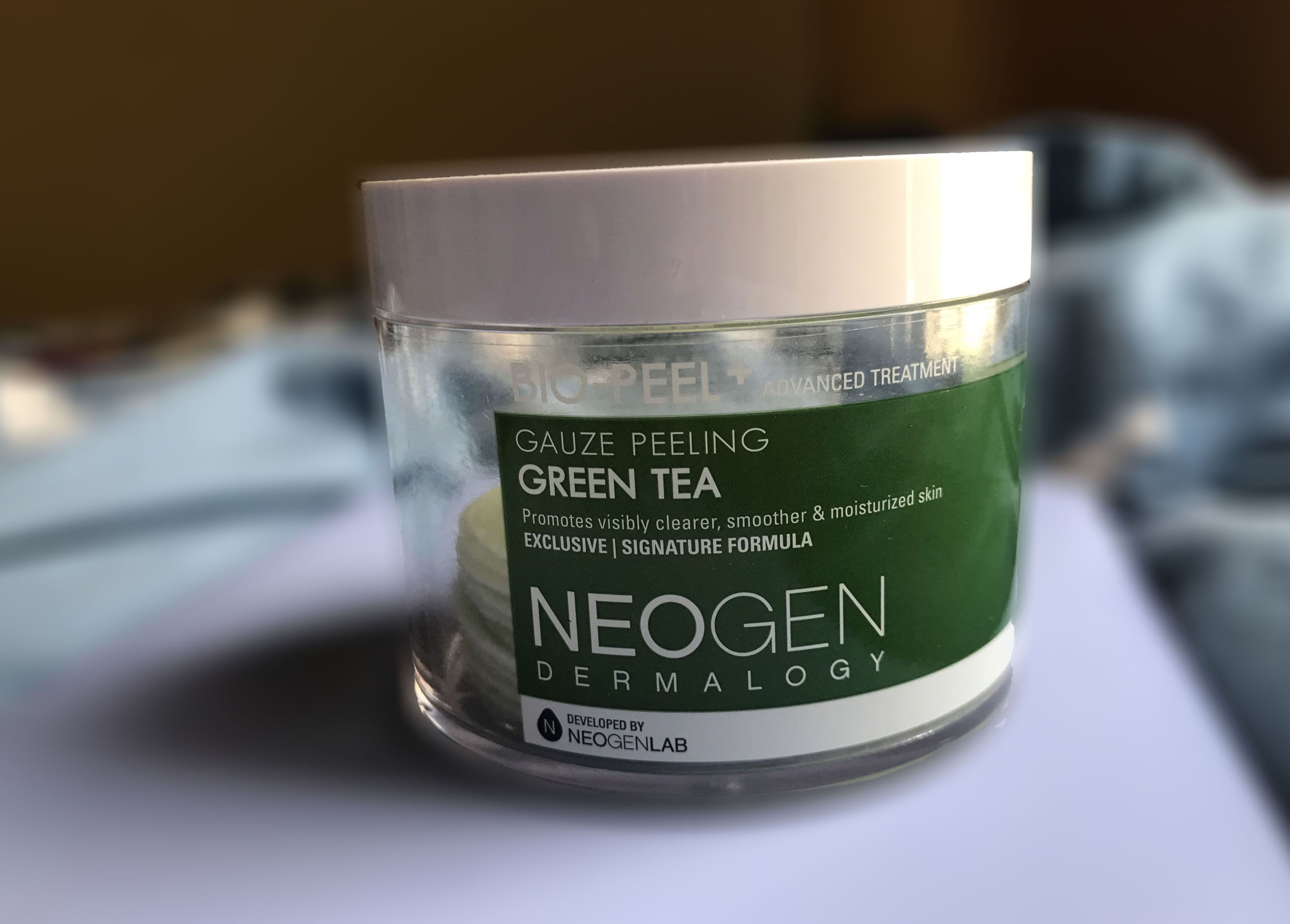 Exfoliators
Exfoliating helps to get rid of dead skin cells and stimulate new cell growth, so it's good for people with acne or anti-aging concerns. One quick warning: don't exfoliate your skin more than a few times a week, since it can compromise your skin's natural barrier function.
I typically exfoliate my skin once or twice a week, whenever my skin needs a little extra help getting rid of all the sunscreen and makeup and pollution (pollution is definitely a thing that your skin is combating if you live in a big city). I love how it makes my skin feel so soft!
The pads I use are the Biopeel Gauze Peeling Green Tea by Neogen. They're soaked in a chemical exfoliating agent, which is gentler than physical exfoliating agents like sugar or rice. But you can get a little bit of physical exfoliation if you use the rough side of this pad, which has a texture similar to stiff cheesecloth. You're supposed to use both the rough and smooth sides of the pad, then wash your face with water afterwards.
I like the pads because they're more convenient to use than some other exfoliating that I've used, like wash-off masks or scrubs, and they're gentle enough that I don't need to worry about over-exfoliating.
And that covers cleansers and exfoliators! In my next post I'll be covering toners, essences/serums/ampoules/treatments, and sheet masks. If you have any questions or if you just want to geek out about skincare together, then please leave a comment below.
---
Image at the beginning provided by Pixabay, others provided by my questionable product photography skills and iPhone 7.