DCR and LTC completed cross-chain atomic swap only 2 days ago! DCR moved 25% since! More wiggle room there? A question better considered on a sunny terrace with this IPA!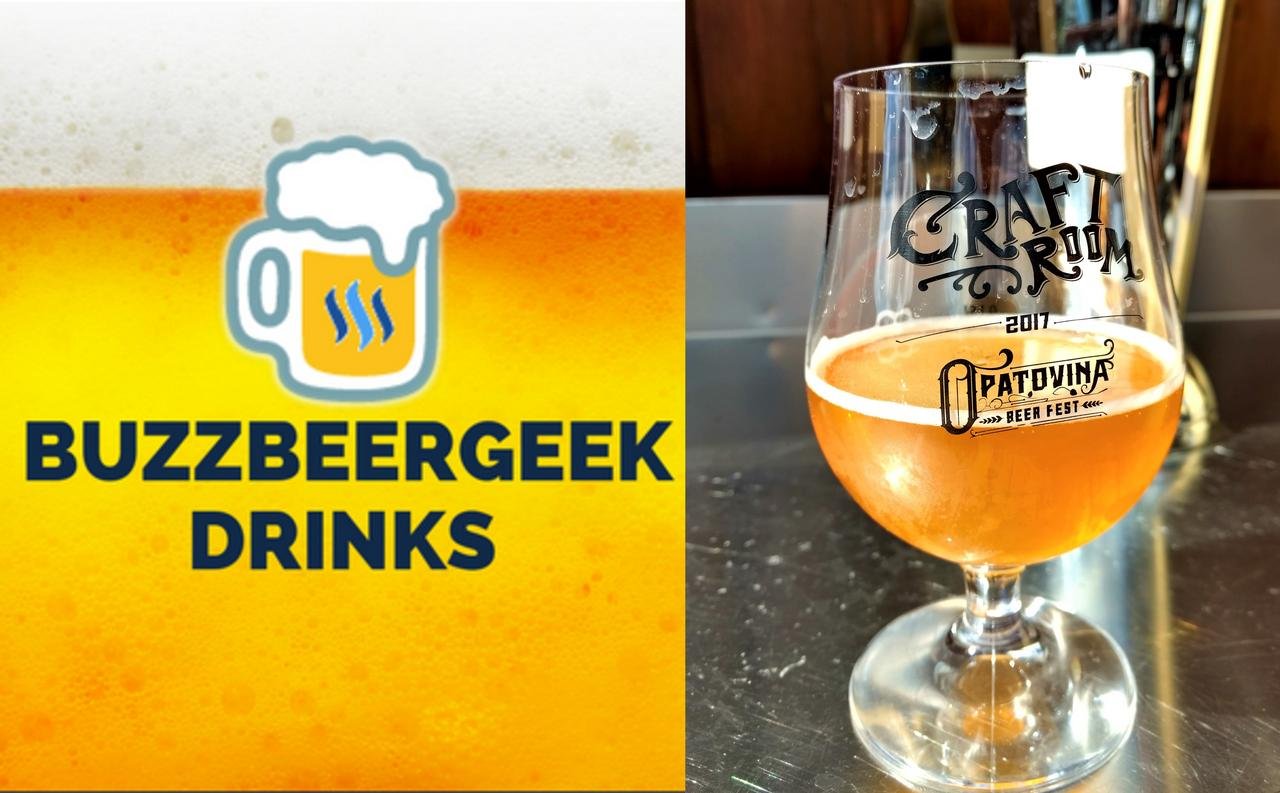 Source: official DCR twitter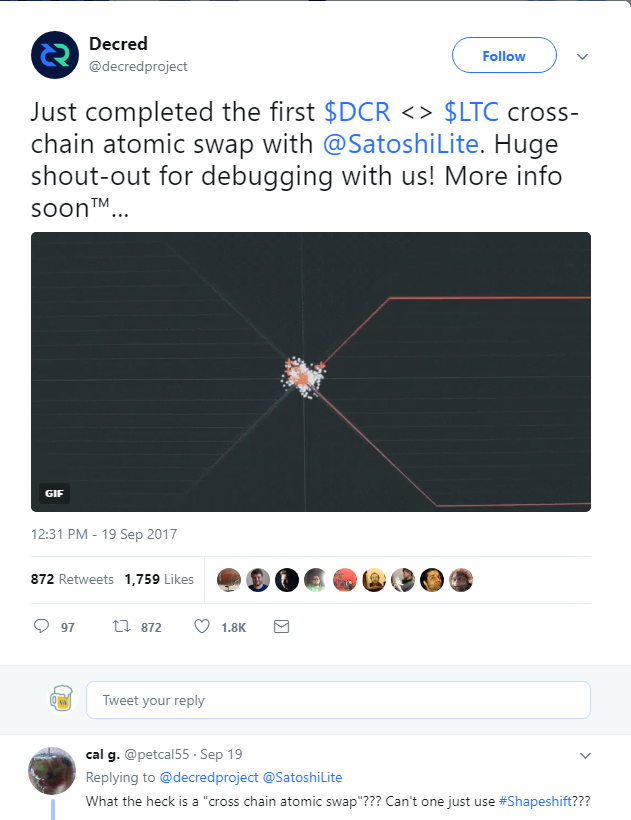 But what is an atomic swap? It's removing the third party from an exchange. I quote:
Let's say Alice has 200 litecoins, but prefers 1 bitcoin. And Bob has 1 bitcoin, but prefers 200 litecoins. So Alice and Bob agree to trade. But neither Alice nor Bob trust each other, so neither wants to be the first to send over the coins. The other may not return the favor.
That's why Alice and Bob set up an atomic swap…
In short, Alice and Bob submit transactions to both blockchains: one on Bitcoin and one on Litecoin… Even though the transactions are on completely different blockchains, they are effectively linked. Bob just needs to monitor the Bitcoin blockchain to see if Alice claimed her bitcoin so that he can claim his litecoins.
More info in the quoted article here! 'Atomic Swaps: How the Lightning Network Extends to Altcoins'

---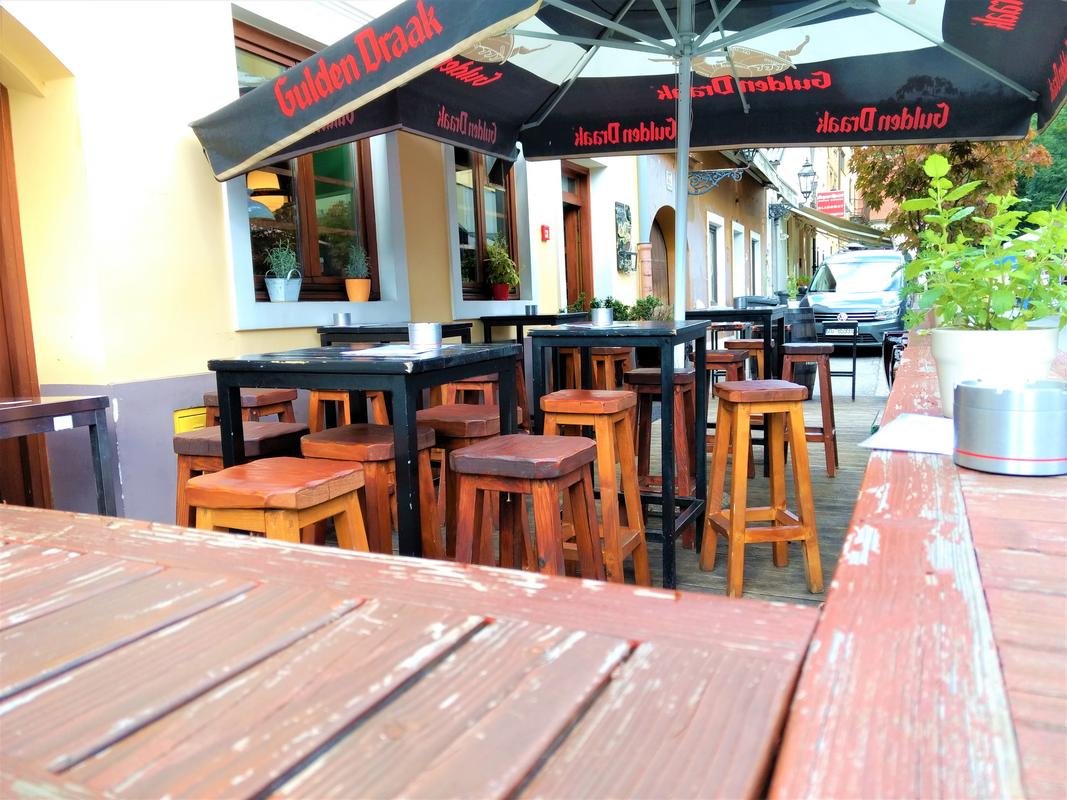 I wasn't sure about my beer pick but this one is about to be delisted so why not. Good thing about Craft Pub is that everything is on a special offer! Everything changes daily, thus the daily menu! Did I mention cute barmaids? Sure I did!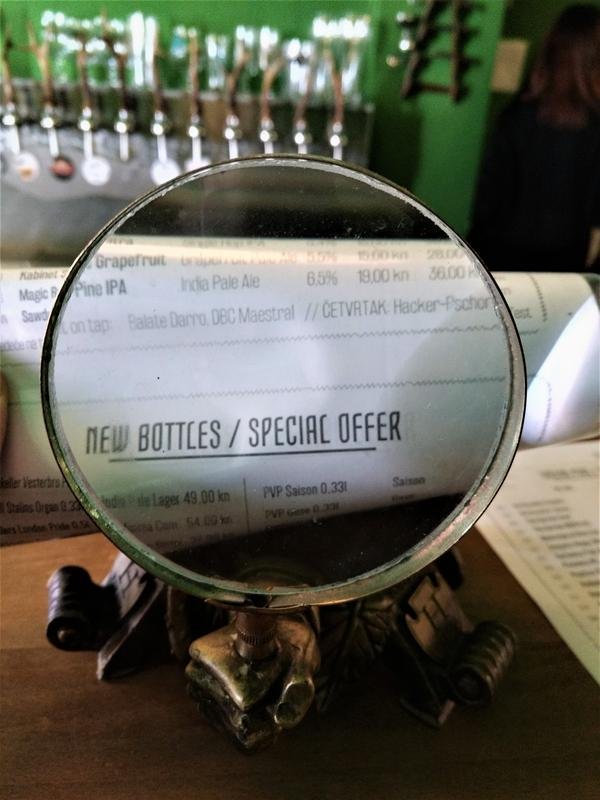 Garden Brewery team continue to experiment. I wrote about them extensively in the past!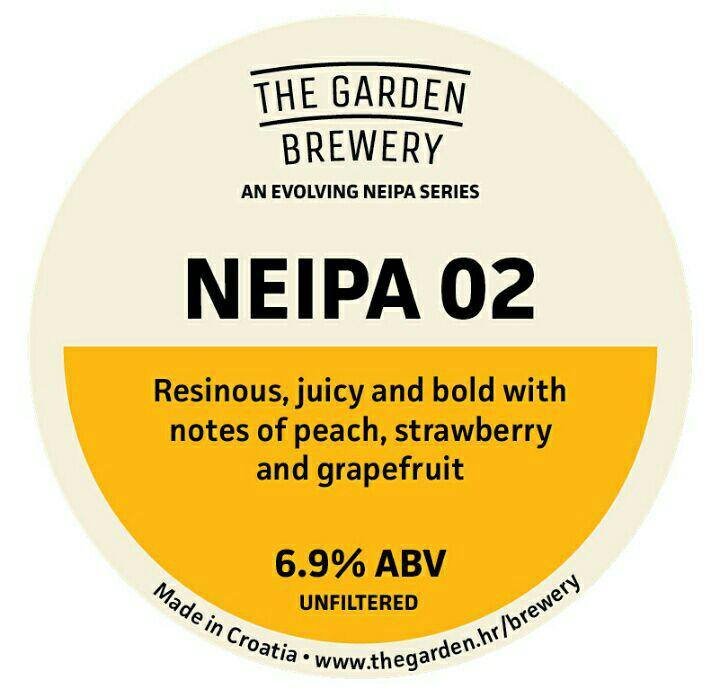 Image source
Daily beer menu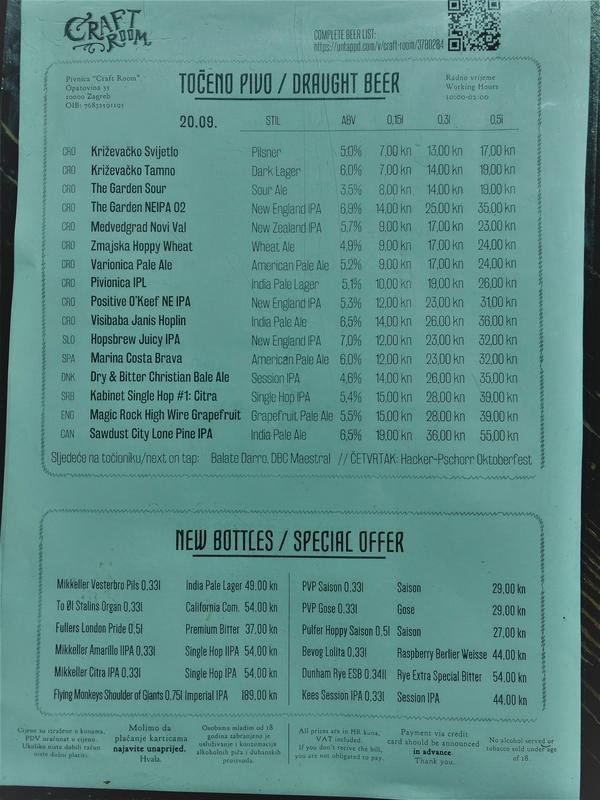 Photo-shoot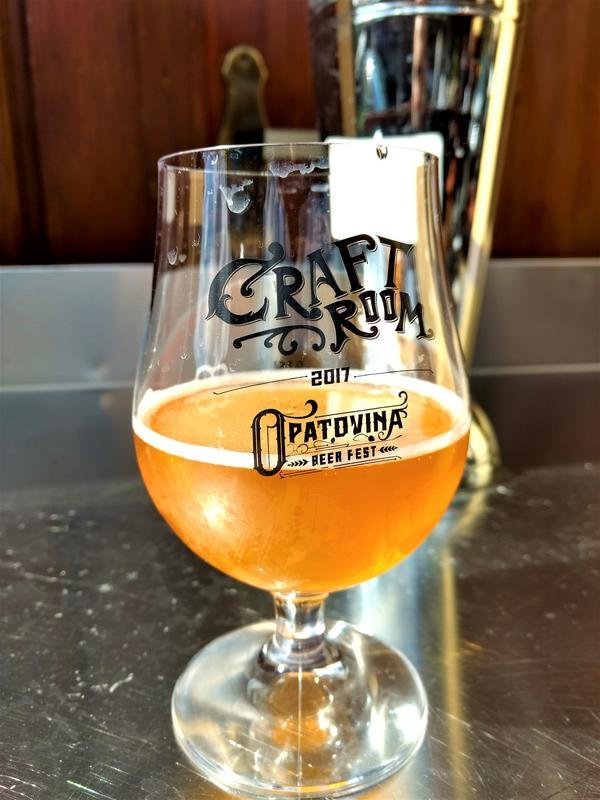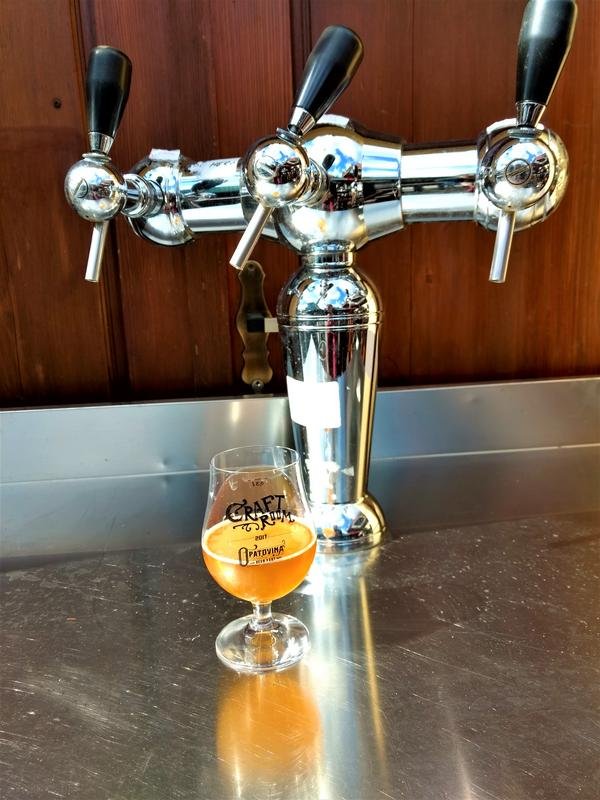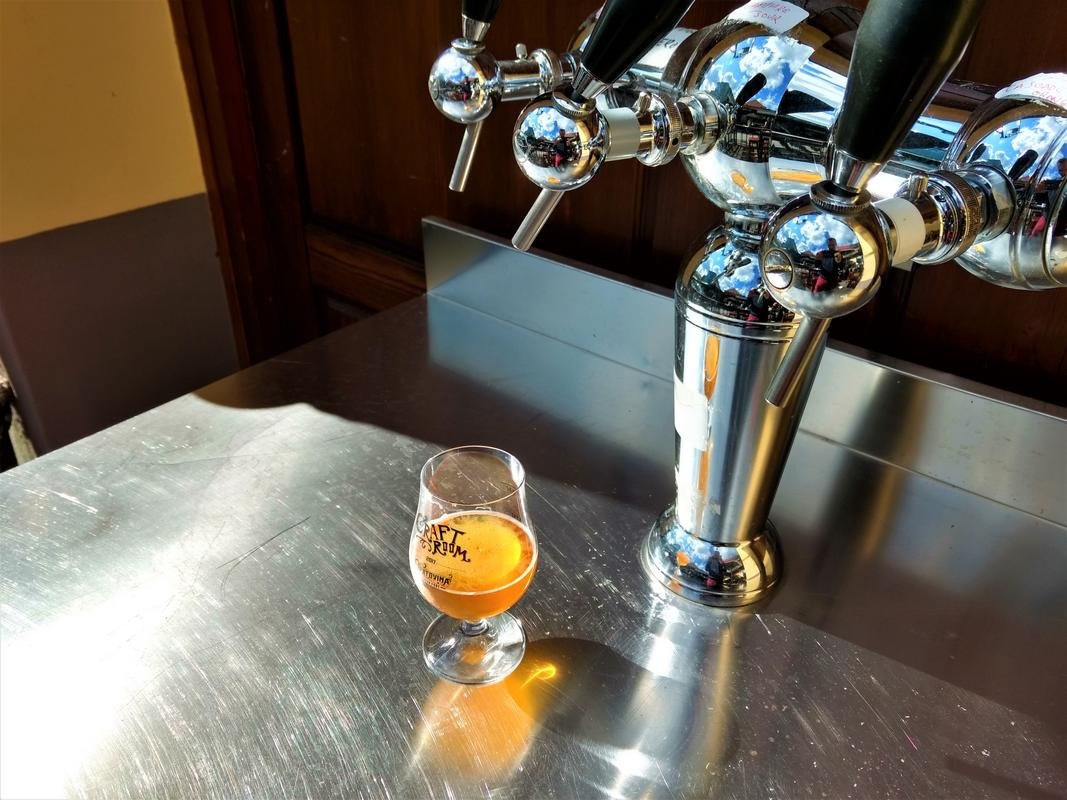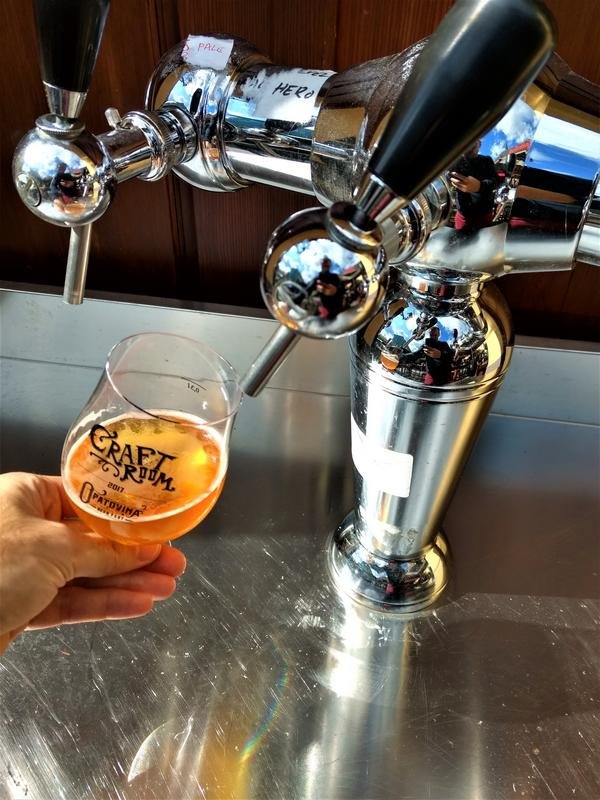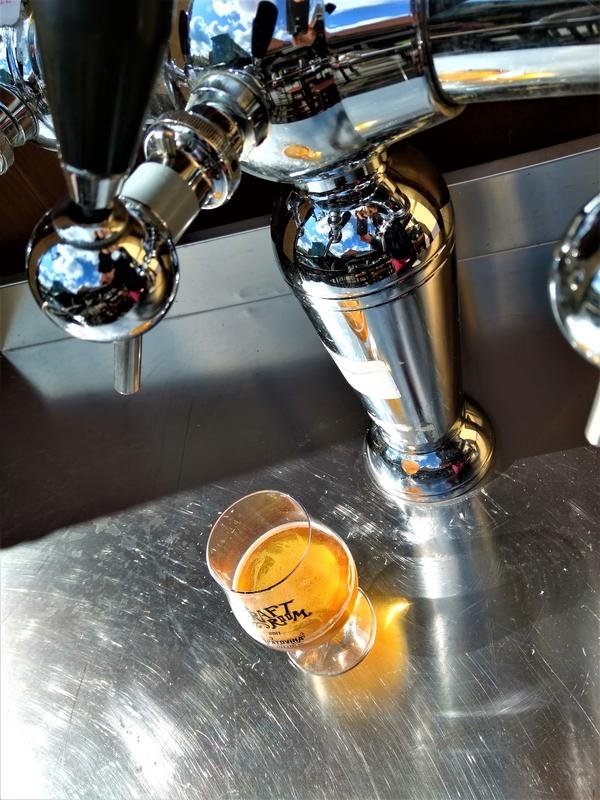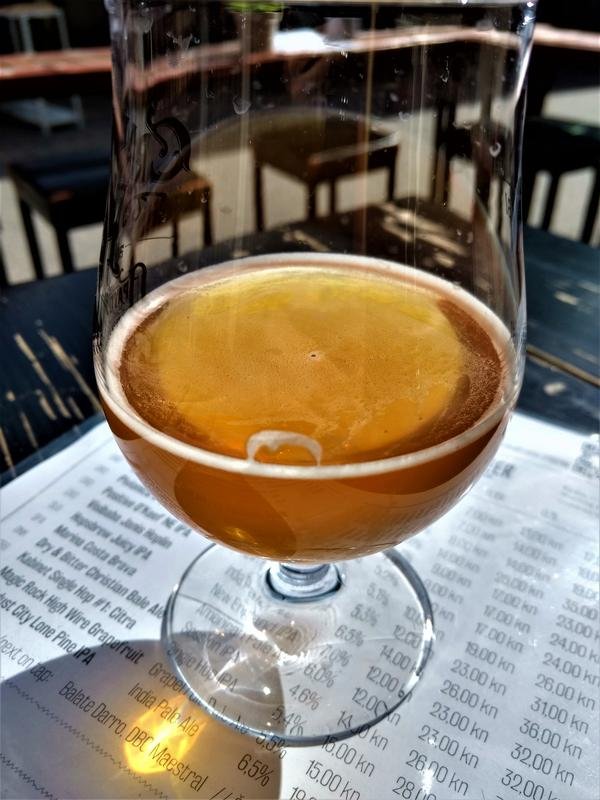 The Garden NEIPA 01 by The Garden Brewery
| | |
| --- | --- |
| Style | India Pale Ale (IPA) |
| Country | Zagreb, Croatia |
| Alcohol | 6.1% |
| ----- | --------- |
| Appearance | Deep gold. Bright orange hues. Weak to nonexistent head. Almost clear |
| Aroma | Dank smell of weed. I love it when i find it in IPAs! Piney mixed with hints of caramel. Fresh grapes too! |
| Taste | Lots of white grapes in the taste. Medium sweet. Very low bitter. I like it! |
| Palate | Leaves a lasting bitter impression on the palate. Silky. Tingly medium carbonation. |
| ----- | --------- |
| Overall | I like it more than some other popular IPAs. The gang from Garden experiment a lot and they are doing it right! Recommendation but seems very limited production, sadly. |
| Score (subjective) | 17/20 |
Price: 14 kuna (2.25$) for 0.15 ml tester. On tap at a pub. Splurge.
This review was improved by RateBeer!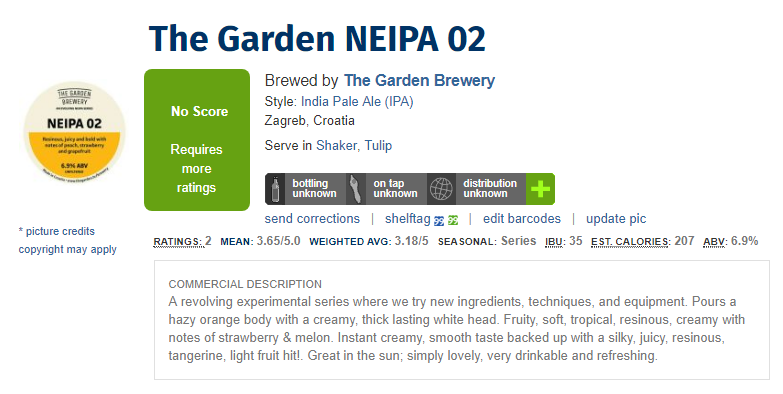 They know what there are doing up there in Canada!
Please drink with style and responsibility!
---
Camera: Cell phone - Moto G4 Plus 16MP
---
| Need some post visibility and promotion? Use @bellyrub bot! | Still not enough? Trade or earn BUILDTEAM tokens! Better Steemit future right now. By @buildteam. |
| --- | --- |
---
Buy BTC with Coinbase. Don't want to spend money and you don't like writing posts? How about a daily FREE sports betting by @sportsncoffee?
---
♨︎ blueorgy's ☞ STEEMFEST 2 ◇ Ticket Giveaway ✯ Call For Entries 3! Join at this link!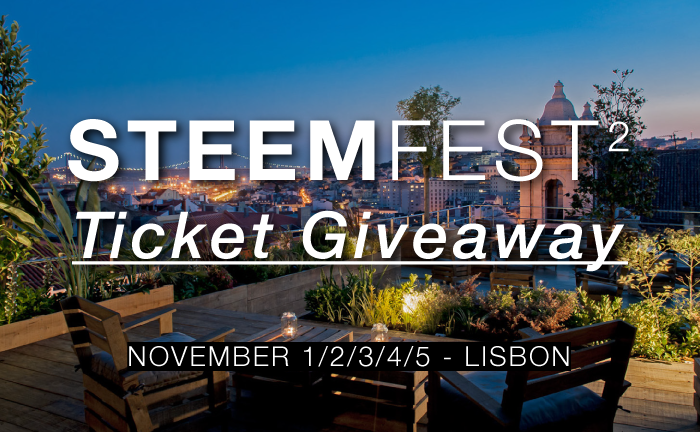 ---
I offer good curation rewards if you'd like to follow my trail! Find me in chat or discord. Same username. Earn while you sleep! Expect @professorbromide and @anejosua's vote and many more when I upvote!