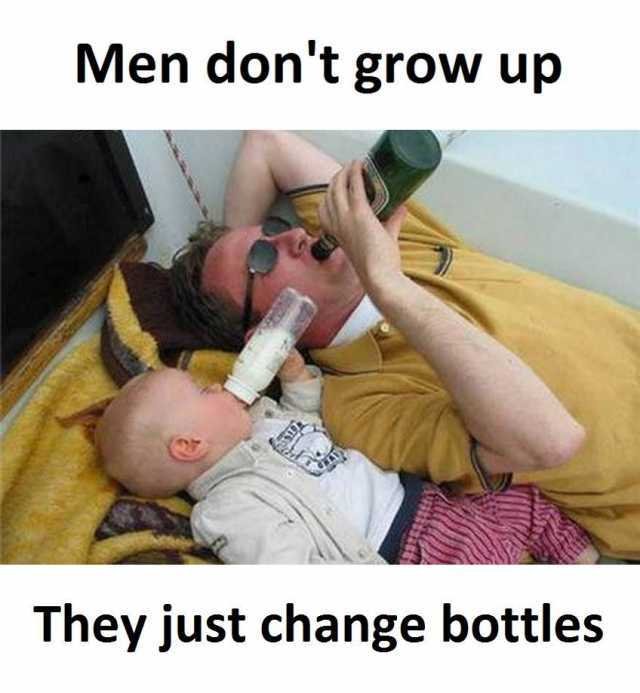 Image source
I wonder if the assertion that men never grows up, rather changes bottles is a truism. But come to think of it, why is it that men love to drink more than women, are there any special thing in bottles that meet the eye?
According to some answers provided in Quora as to "why some men like beer so much" Ayush Vatsa answered beautifully thus;
You don't need reason to like beer, do you.?
1.You can pick up a beer in any bar in town.
2.You can have more than one beer in a night and not feel guilty.
3.A beer won't get upset if you come home with beer on your breath.
4.A beer won't get jealous if you bring home another beers.
5.You don't have to wine and dine a beer.
6.A beer won't throw things if you come home after 2am.
7.A beer won't ever expect you to buy it flowers.
8.You don't have to take your socks off with a beer.
9.And,yes hangovers are only temporary.
Source
On a more serious note, Todd Gardiner in his own view asserted that;
Beer and other alcoholic beverages have been providing a boost to socialization for people (including men) for the entirety of civilization. Recent papers even credit the desire to make beer (and serve it at festivals) as the driving force to start early civilization. (http://blogs.forbes.com/frederic...)
Men have a harder time than women engaging in open socialization. That is, socialization that is not motive-driven, but performed just for the pleasure of strengthening social bonds within a group. Alcohol has been demonstrated to reduce social anxiety in people, opening up freer participation and reducing inhibitions.
Beer can enable this state of social disinhibiton while being of a low enough alcohol content to allow continued consumption through the evening. Note that wine (possibly watered down) is often used in the same way in the Mediterranean and can easily be said to be more popular with men than woman in that region (alas, another stereotype!)
Add to this the relative ease of getting beer in the store in the Western world, compared to acquiring liquor, which is often regulated by state in the US or by country in Europe.
Source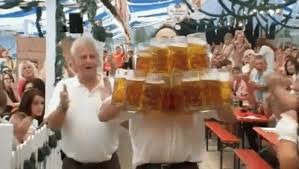 Image credit
However, according to an article in Psychology today,
Research by University of South Florida psychology professor Jennifer Bosson and colleagues suggests that one possible reason could be to display masculinity to others, including the signal that one is a straight, heterosexual male.
Read more from source
Whatever be the reason as to why men love to drink beer so much, be it because of socialization or to display masculinity or the sweet taste /aroma or the feeling it gives, the main thing to note here is that men and beer has gone a long way and to separate the bottle from men is to ask us, (yes including this writer) to grow up!; but if you must try, remember this, "Men don't grow up, they change bottles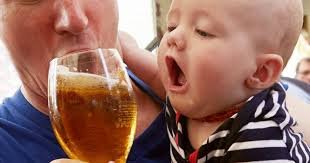 Image credit
Therefore, my question is, do you drink beer or any alcoholic beverage or know someone who drinks? Comment with brand and why you like to drink or why you do not.
Feel free to resteem and follow for more. Kindly give me an upvote if you like this post.
Very important to read this
Exposing Scam,Spam,Phishing links & Site Clones ( A call for community action)
Check out this top new crypto www.elyte.tech
Competition: Our competition bounty is open- feel free to share this form and Join Elyte 1st Social Media Video Competition via this link : https://docs.google.com/forms/d/e/1FAIpQLSdOtRSqVYV48sIghmNUGG_pUNtoc-AneaDUzN8YBZhDPGPIzw/viewform>