For the first time since coming back to Florida in mid August, and the first time since having left Florida back at the beginning of June, I am brewing beer.
The goal here is a fairly strong IPA along the lines of Founders Centennial IPA. I've always been a fan of Centennial hops, and I have a bunch in my freezer to use up.
Beer brewing is one of the hobbies I still have, even as I get older. The beer usually turns out pretty well, and it's not a terribly expensive hobby once the equipment is purchased.
It does take a bit of time to haul all the equipment from the garage and set up. The whole operation takes about five hours. During this time, I can still be productive in non-beer related things. More often than not as of late, I'm writing.
I don't necessarily feel guilty if I'm just brewing beer and doing nothing else, but I do like to be efficient with my time. Multitasking is the best way to efficiently use the limited time we have on this planet.
---
I'm not going to be posting a how-to on beer brewing, but this is giving me an excuse to post something on steemit, and maybe some homebrewer out there will enjoy seeing someone else's setup.
Mostly setup and ready to go. There's a couple wheeled carts full of miscellaneous equipment just inside the house that I keep handy in case I need it.
---
| On and off rain all day. Mostly doesn't impact the beer brewing operation though. It does make things a bit...moist. | |
| --- | --- |
---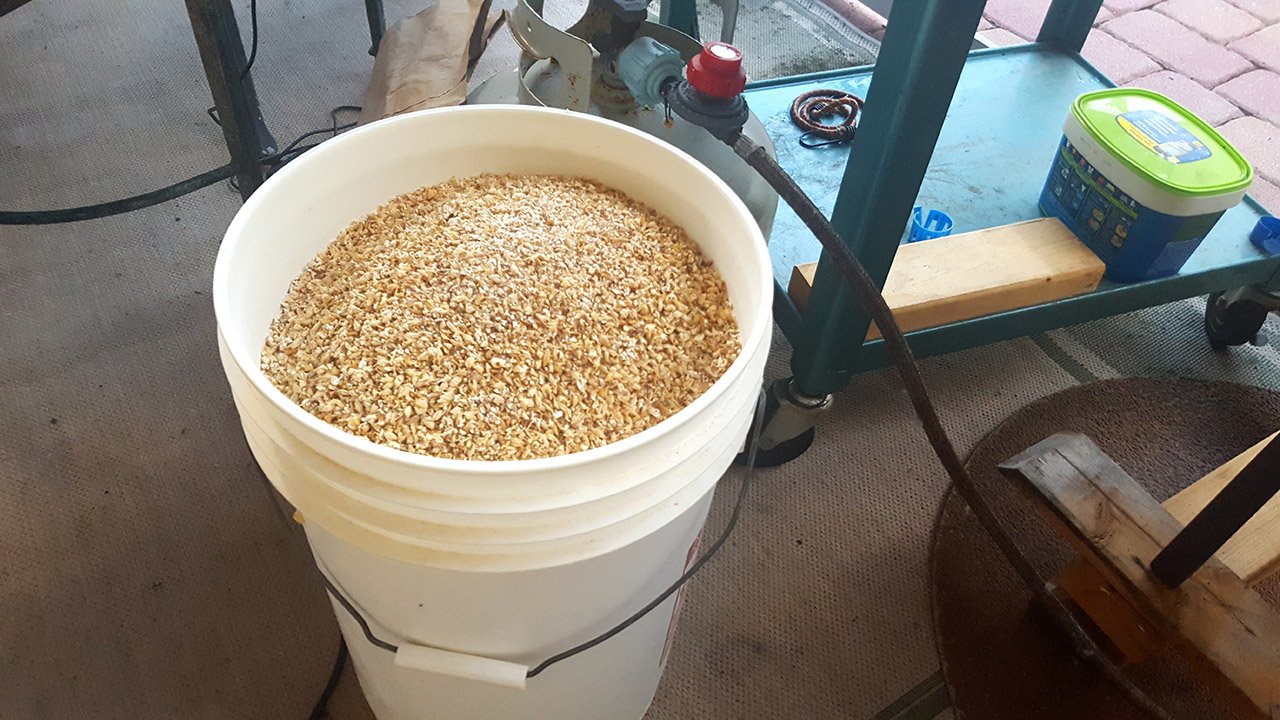 About 25 pounds of grain, 6 different types, all milled through my grain crusher.
---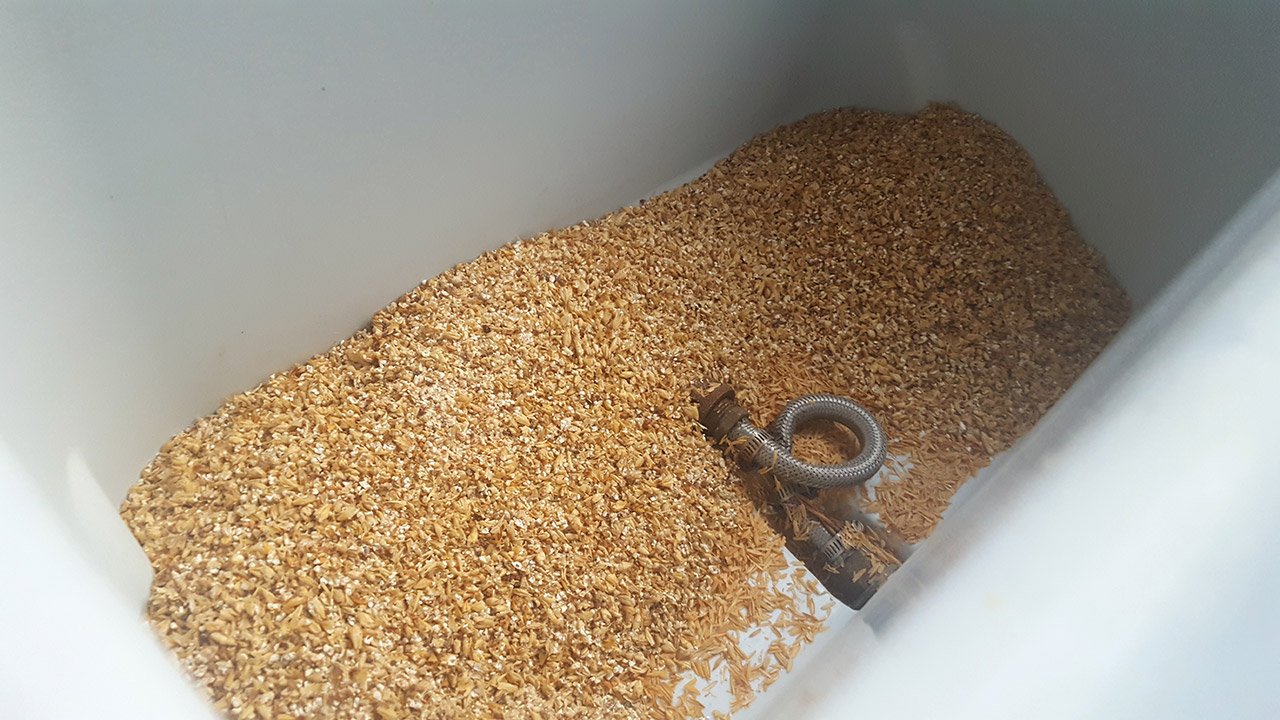 Grain goes into my mash tun (where all the magic happens). I added a lot of rice hulls as well, which keeps the grain from compacting too much under its own weight.
---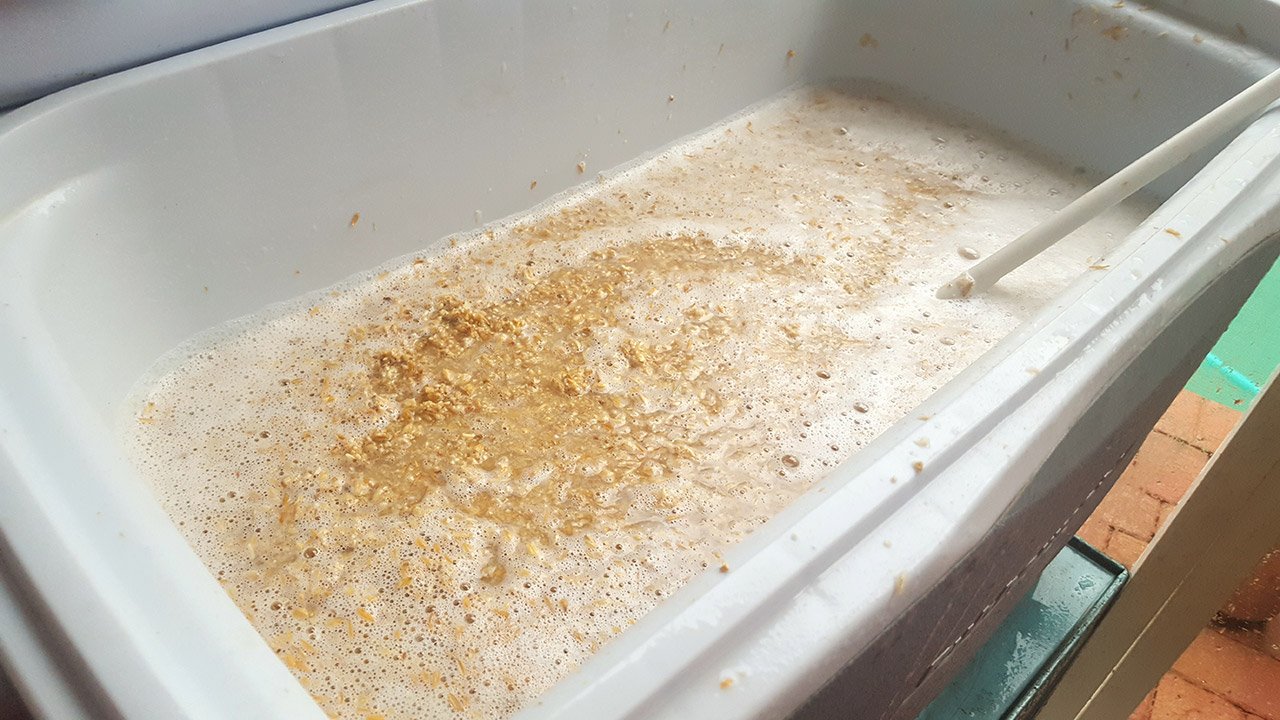 Adding the hot water, then more grain, then more water, and lots of mix mix mix to keep it from clumping up into balls.
---
| | After an hour at a certain temperature (151F, in this case), we drain the wort (the stuff that will soon be beer). |
| --- | --- |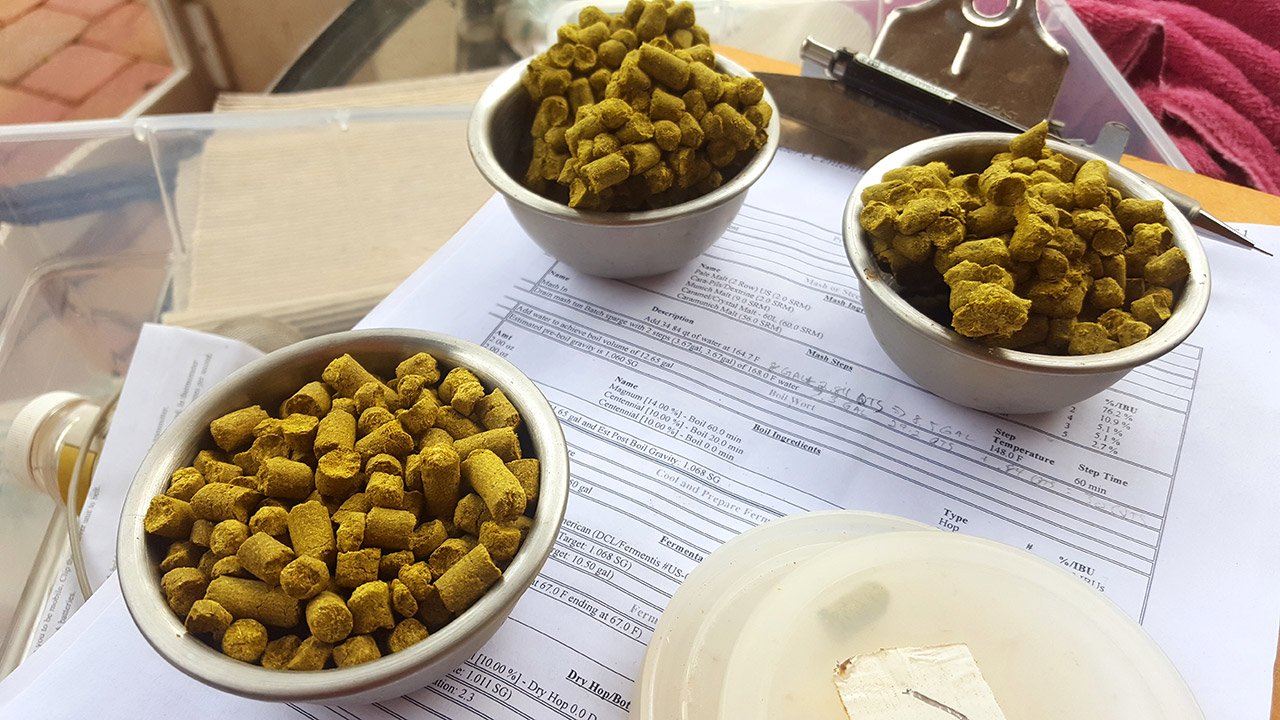 Adding the hops! 2 oz of Magnum, and a total of 4oz of Centennial. Can't have a Centennial IPA without a buttload of Centennial!
---
I didn't take any further pictures after this. It got super dark and rainy here (typical Florida summer), but it ended without major incident, and I added the yeast at the end, which officially makes it 'beer.'
I also got some writing done, so overall this was a productive brewday!
---
Posted from my blog with SteemPress : http://negativerealm.com/beer-brewing-vs-productivity/
---