The Chicken Parmigiana is a classic Australian Pub meal, I don't believe it's particularly common anywhere else in the world, it's basically a huge flatten chicken breast, breaded, and then covered in tomato sauce, ham and cheese. It is served with chips and salad in pretty much every pub in Australia, In Melbourne (and we are right) we call it a Parma, the idiots in Sydney and Adelaide call it a Parmi, becuase. well that are idiots.
The Parma is so important that there is a pub in Melbourne that serves nothing by Parmas, it's has the rather childish name of Mrs Parmas, and it serves 15 different types of parma, from the classic, to one with cranberry sauce and Brie cheese, to the extra spicy Volcano. They combine all of this with only serving Craft Beer from the State of Victoria. This does mean if you are a tourist it offers a excellent insight into two of the things that make Victoria the best state of Australia, and Melbourne the best city.
So as I ordered a BBQ parma, which had onion rings, bacon and BBQ sauce I ordered a couple of beers and that's what I'm going to tell you about.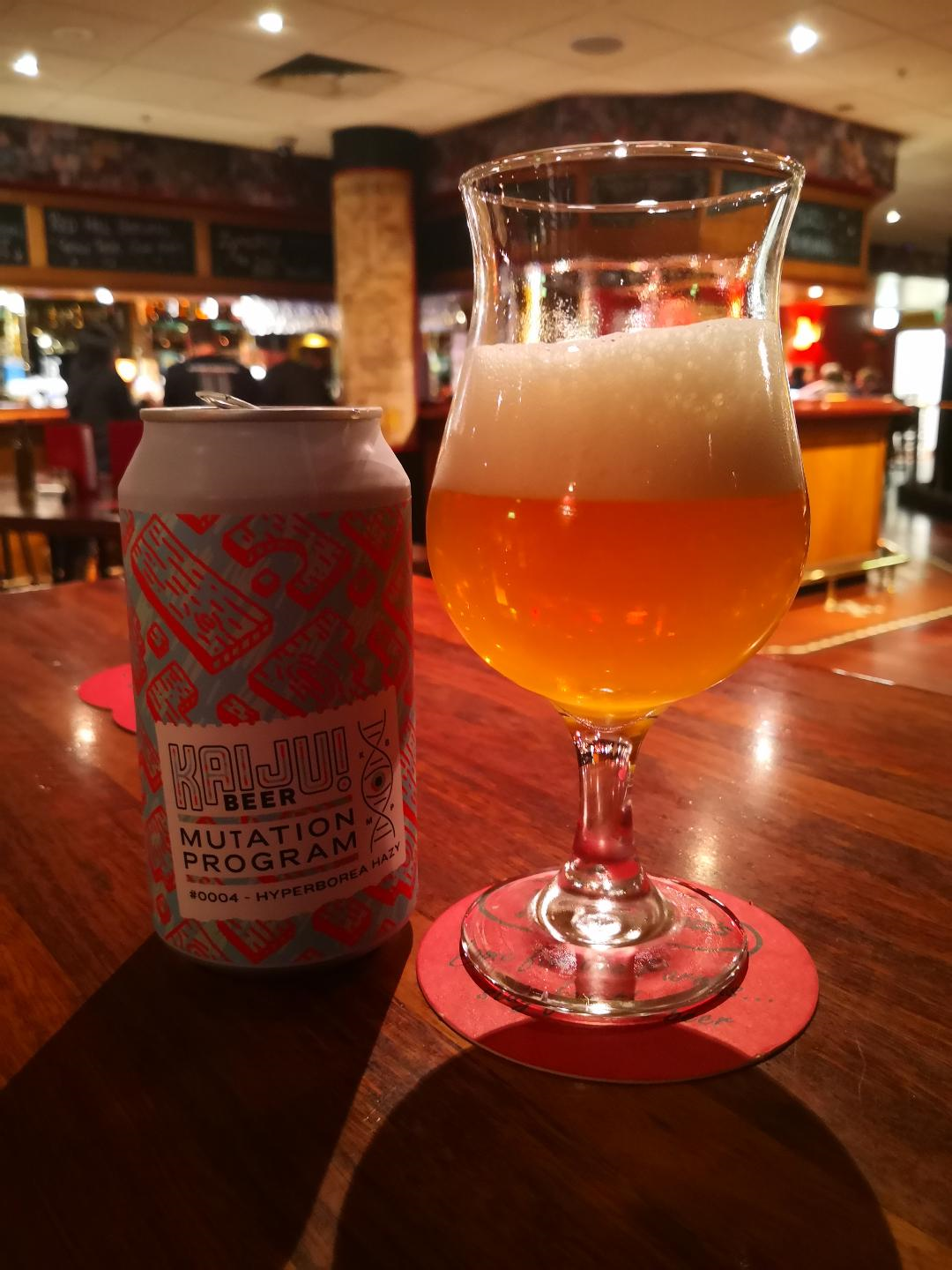 I'll start with the Kaiju Hyperborea
I've mentioned Kaiju before in these reviews, they make big aggressive West Coast style IPA's served in awesome monster themed cans - Here's a review of a couple of their beers: https://steemit.com/beersaturday/@harveyword/tipples-beer-review-126-kaiju-beer-australia
They also run a "Mutation Program' for styles of beers they don't normally make and this is where Hyperborea comes in - It's a Hazy NEIPA, or at least a southern hemisphere take on this style which is all the Hype right now.
This beer is far more gentle than their normal hop monsters, this is more of a approachable lap dog. Not actually that hazy, it body is actually a tad thin, although there is a sweetness and juicyness in the tail. I've seen them do better, but this is drinkable enough.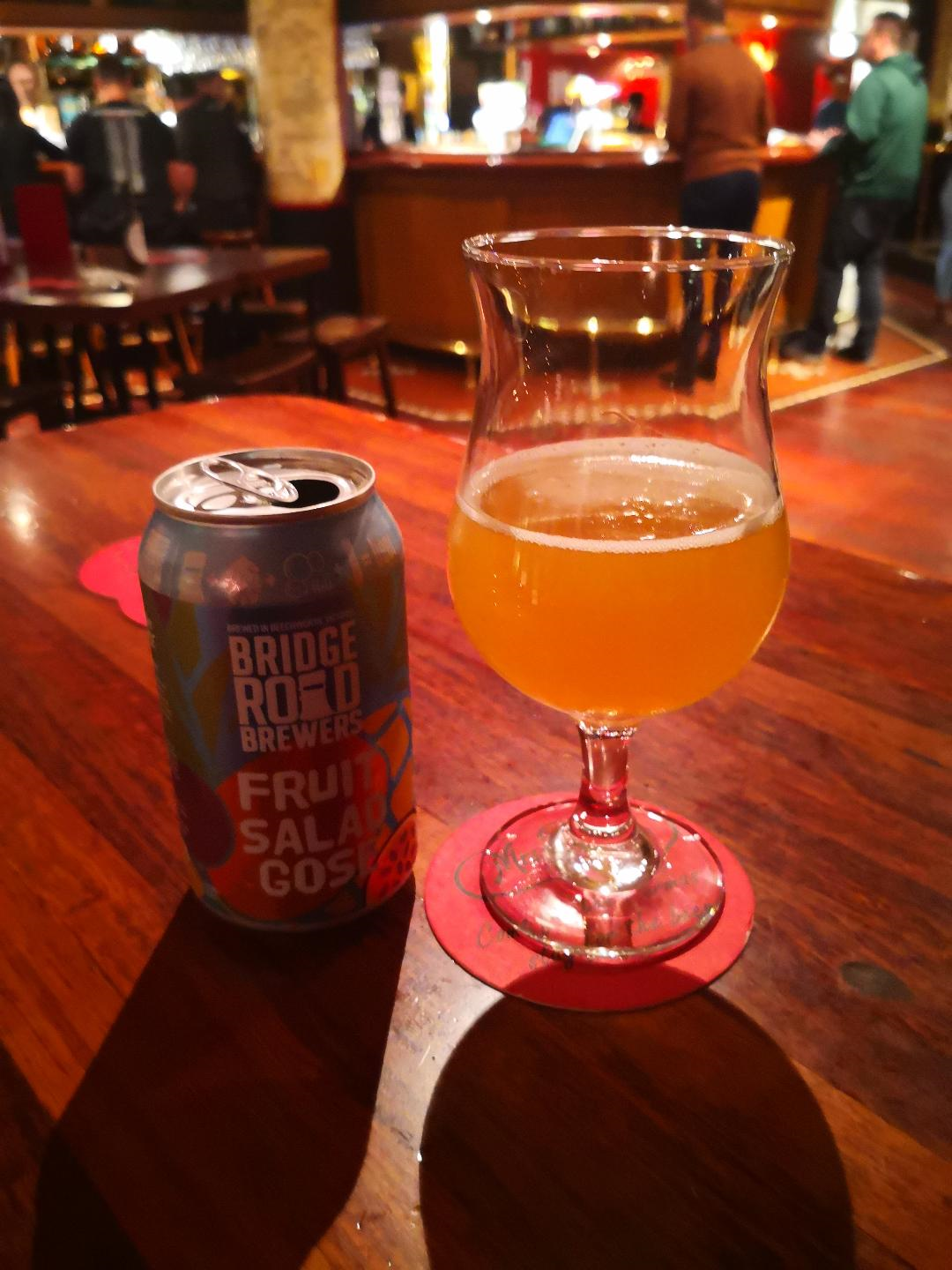 Next up is a beer from on of the pioneers of the Victorian beer scene - Bridge Road Brewery - and it's a sour which makes me very happy. It's the Bridge Road fruit salad Gose. It smells very 'sour' in the sense that it smells like a backyard full of fruit trees on a very hot summer's day with the fruit just on the edge of being rotten. There is a fair amount of fruit in this which makes it refreshing and very drinkable rather than the sour bomb I was thinking I would get after that smell. It was certainly my pick of these two beers.
So if you are in Melbourne, pop into Mrs Parmas, and sample so great Victoria craft beers and a Parma - beware though, those parmas are huge....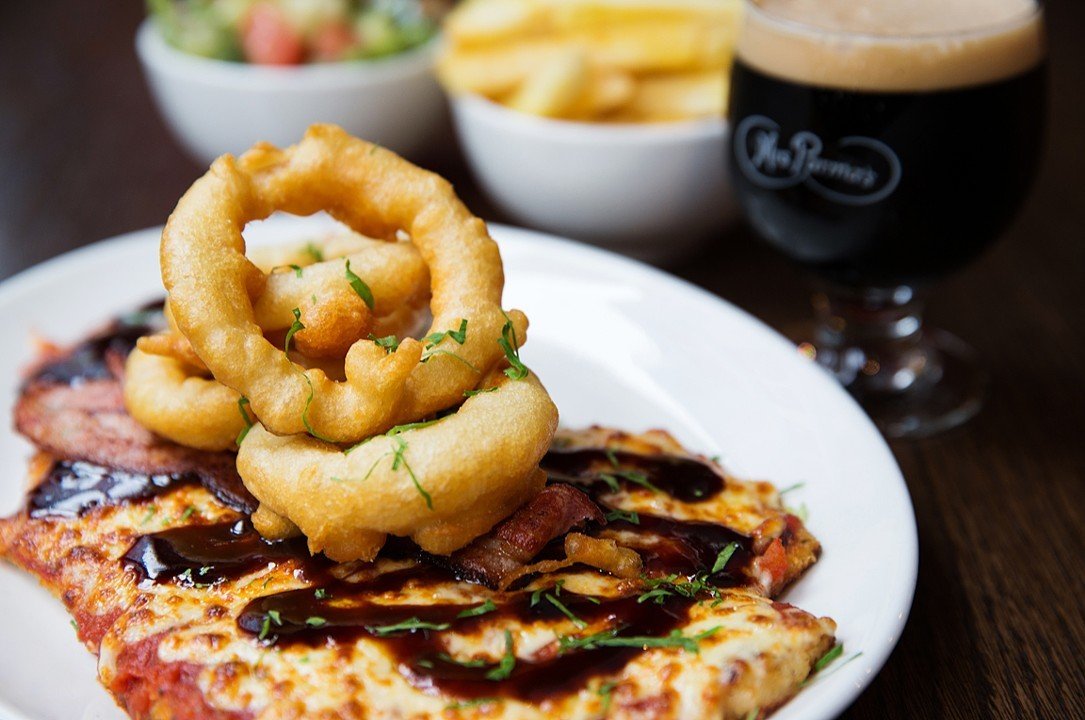 Source: Mrs Parmas website