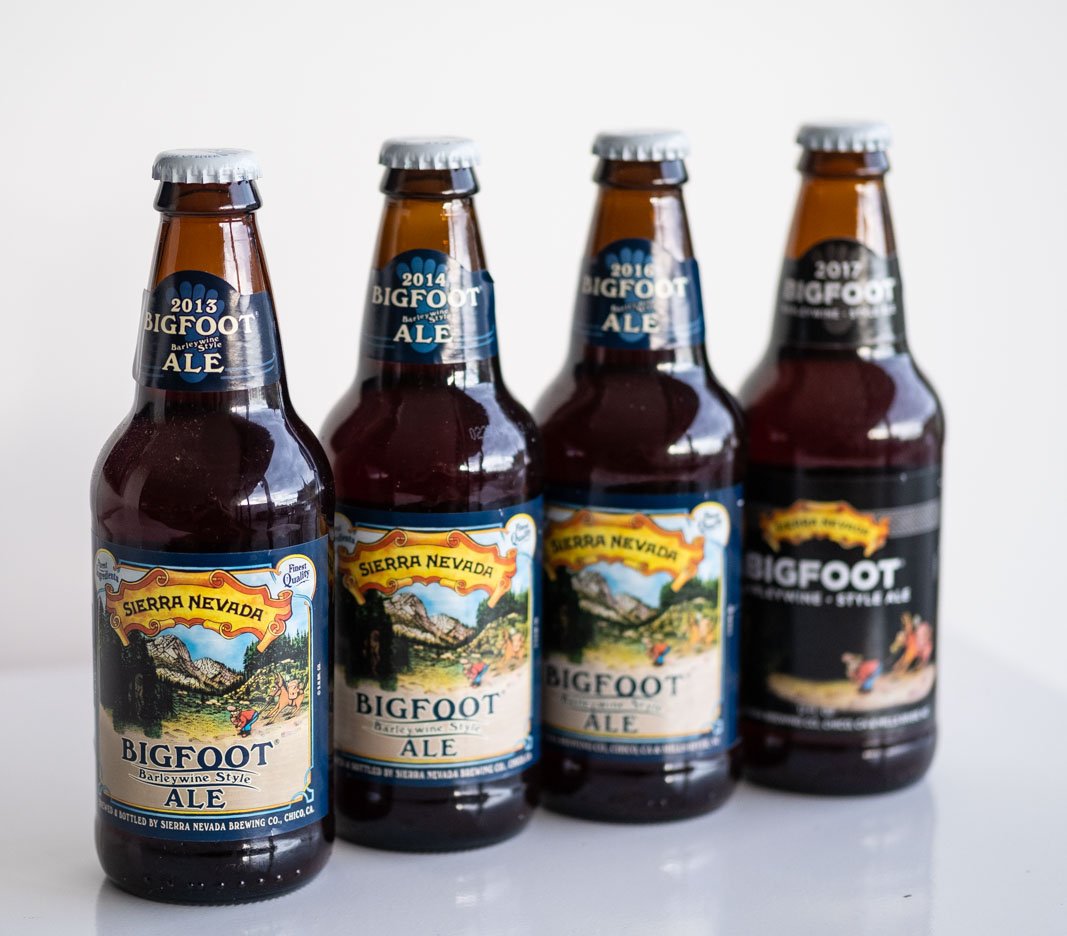 Some people like to cellar wine, I'm not a wine person, I'm a beer person, so I cellar beer.
I know that might sound strange, most beer is best fresh, but some beers change over time, some even get better, and much like wine drinkers will get multiple vintages of the same wine and drink them in the same session to compare and contrast you can do the same with beer.
And that's what I'm doing today. 4 years of Seirra Nevada's Bigfoot.
Chances are you have heard of Sierra Nevada, their pale ale was THE beer launched the Amercian Craft beer revival. Bigfoot is one of their lesser known beers, it's a Barley Wine, which is a high alcohol malt and yeast driven beer, which makes it perfect for aging, the fact that it's American means it also has a lot of hops, which aren't great for aging (repeat after me, hops need to be fresh). But we will see how we go.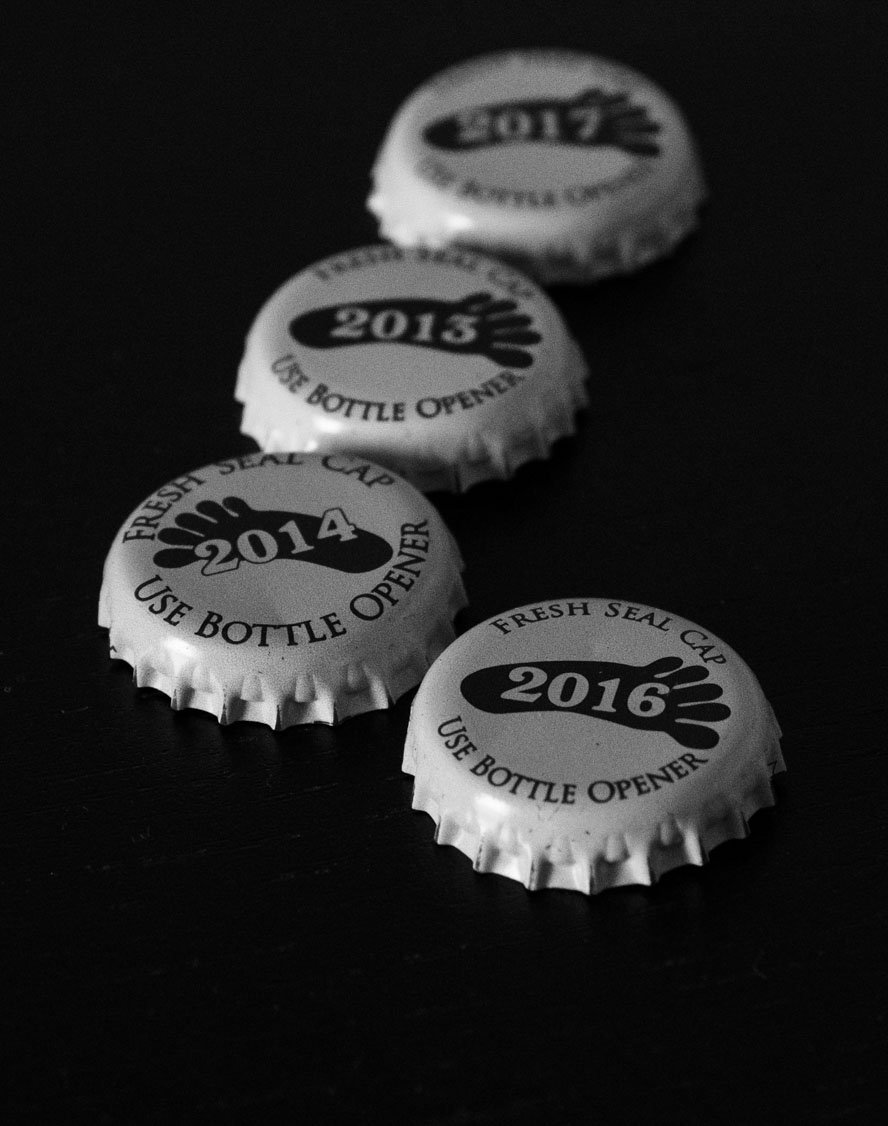 I have 4 years of this beer, distribution was a little patchy down here in Australia so we are dealing with the 2013, 2014, 2016 and 2017 only.
Here are me notes on each, with the winner revealed at the end:
2013 - A Craggy head which disappears quickly. the smell is sweet but with a little bit of horseyness (this is a product of the yeast, it's basically a Belgian characteristic) It has a great mouthfeel, super silky but there is a little tang in the aftertaste and given the smell surprisingly little sweetness.
2014 - This a Medium brown colour, there is a slight sediment in the bottom of the glass. A bit of alcohol burn on the nose, which is not there in the taste, it is all smoothness and silk.
2016 - This is the darkest of the four beers the smell is distinctly fullers, more malty and less yeasty, the beer feels very full and robust, with just the barest hit of hoppy bitterness - the hops have pretty much gone, which means that the malts are just starting to shine through, before the yeasty takes over in the older beers.
2017 - Also on the dark side, there are no yeast characteristics coming through and it's not a smooth as the others, basically this tastes like aging hops which is not good. This need another year to come good.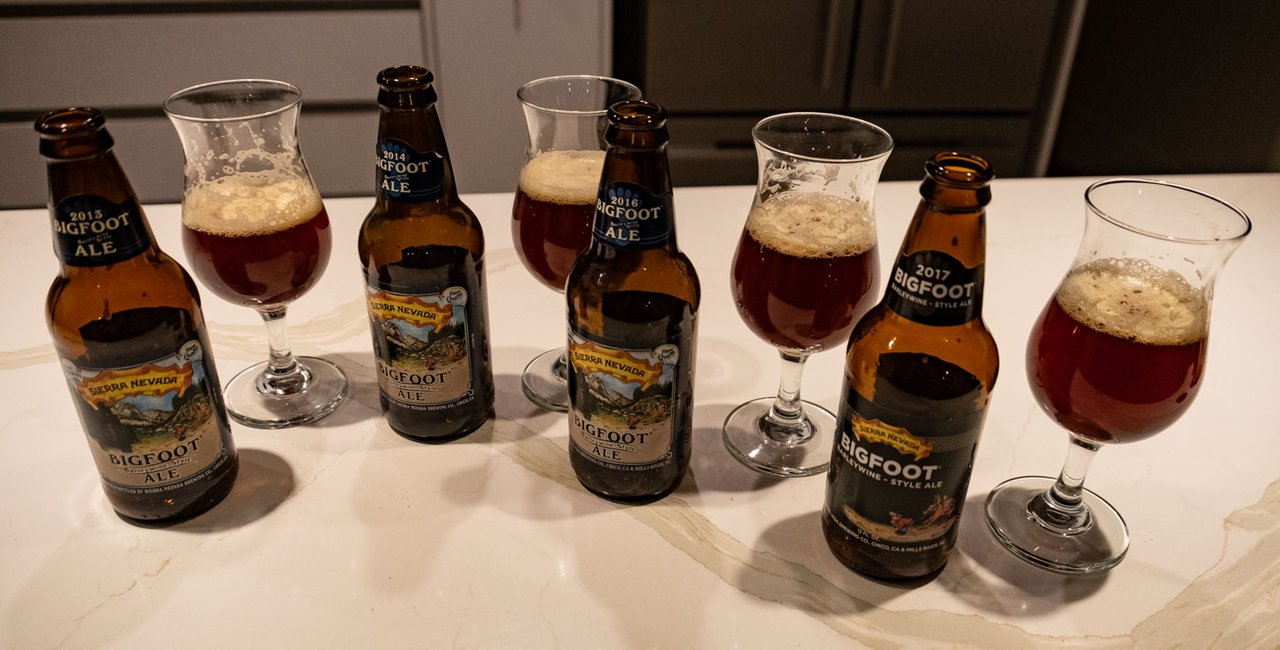 The Verdict: It's line ball between 2014 and 2014 - but I think 2016 probably has it (shame I never had any 2015 as that would have been the sweet spot)
So if you see some Bigfoot, either drink it fresh and enjoy the hops or chuck it in a cool dark place for 4 years and then enjoy.
This story is part of @detlev 's amazing #Beersaturday competition, now up to it's 126th week which is pretty darn impressive - you should check out the main post here: https://steemit.com/beersaturday/@detlev/beersaturday-week-126 upvote my comment on the post, drink some beer and entry yourself.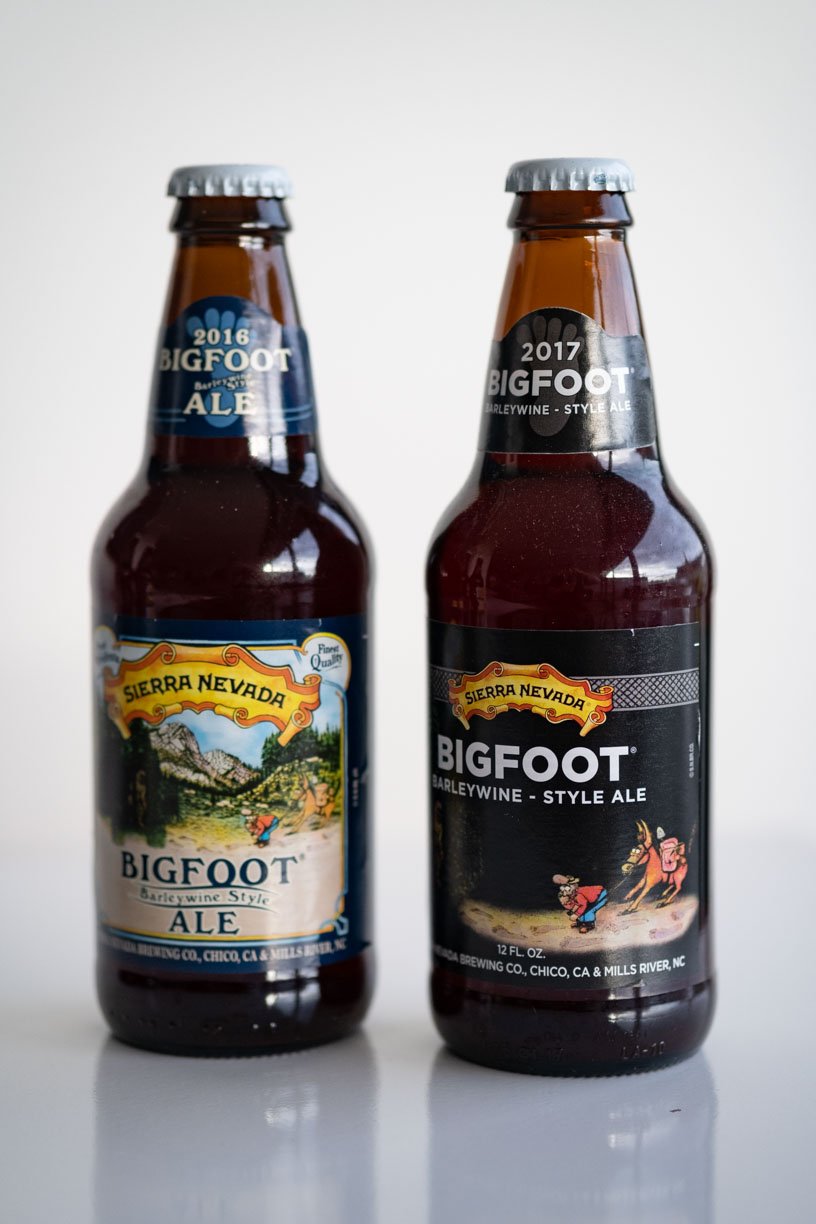 Don't think I like the label change