BeerSaturday: Jack Black Lager.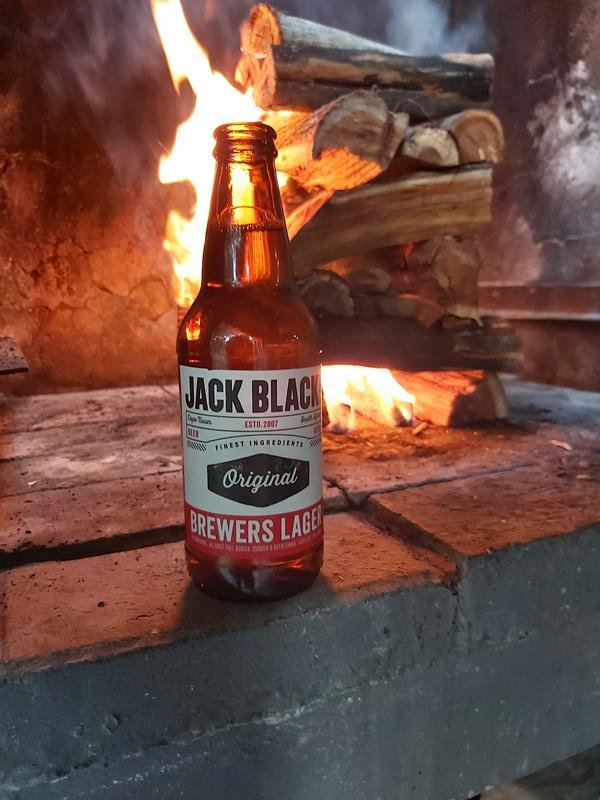 Two days ago, I wrote a post on Valient Swart's live performance which I listened to, and where I had a Jack Black beer on tap. When I then saw a bottled version of Jack Black's Lager, I did not hesitate to buy it!!
The beer comes in a 340ml bottle and has 5% alcohol, with an IBU of 22.
Interestingly, this brewery uses their own malt, named Black Star Pale Malt, I suppose after the breweries name!!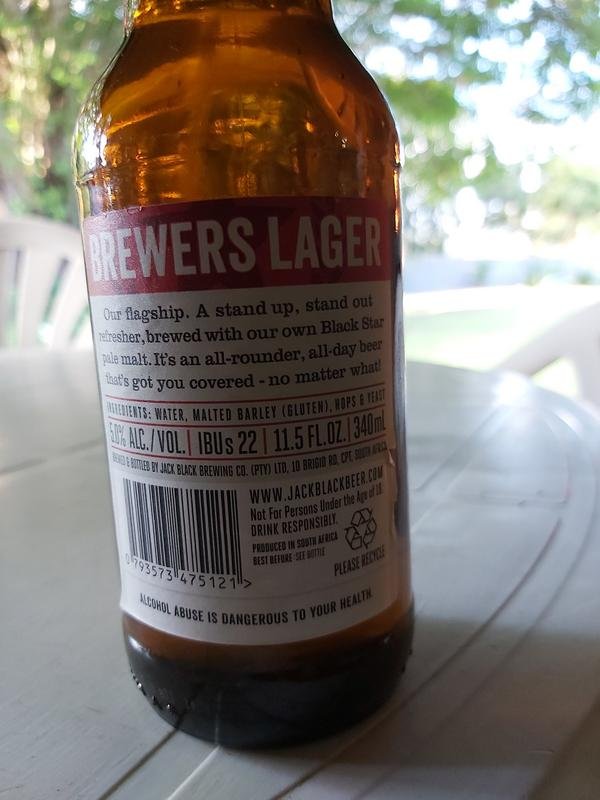 The beer poured with a light golden color with a decent white head on top!!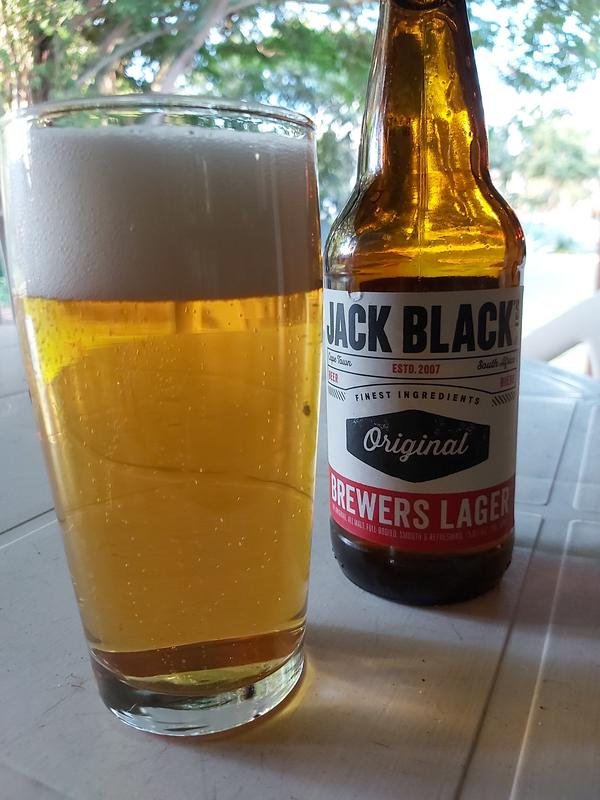 For once I can agree with the label, this is a good all rounder beer which one drink all day long, it is really nice and very drinkable!!
This brewery was established in 2007, thus is going for 12 years now, and has made quite good progress, as the beers are available in all the bigger centers of South Africa - well done to the smaller breweries, taking on the big guns!!
This is my contrtibution to @detlevs #BeerSaturday, please head over and do your own beer post!! @detlev
I hope you enjoyed the post as much as I enjoyed writing it.
All the photos, were taken by me, with my Samsung phone, at Wilderness, in the Western Cape Province of , South Africa.

](https://steemit.com/created/teamsouthafrica) Team South Africa banner designed by @bearone