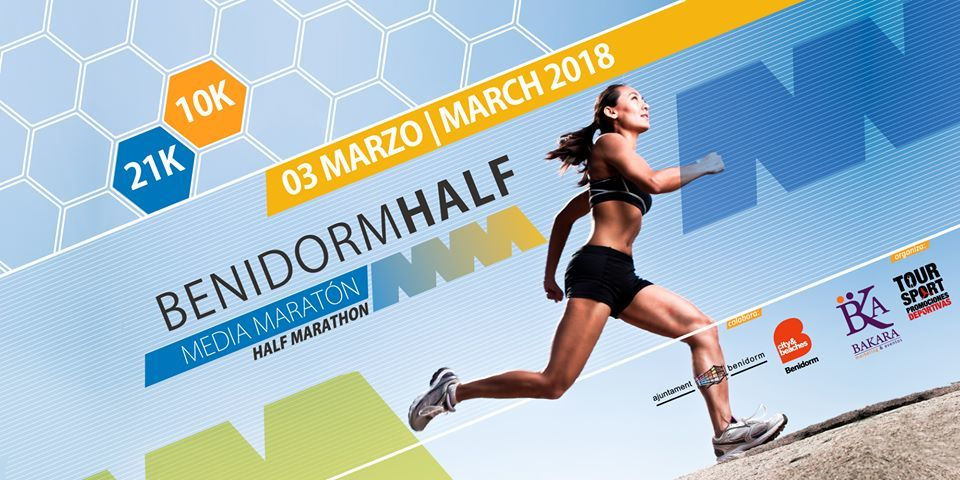 This year, the 34th Half Marathon and the Benidorm International 10K race will be held at night, starting at sunset.
Runners from all over Spain and Europe will compete in this evening's event and enjoy the festivities.
Change of date and time
It is the first time that this event will take place at night, starting at sunset (18:30), making it more comfortable for all runners because of the cooler temperatures. Also, the change of dates from November to March will make it more enjoyable.
The objective of the event is to raise the prestige of the Benidorm Half Marathon across the world and to establish it as on of the places of great events in athletics.
Where
This course is absolutely flat, both running through the main streets of Benidorm, as well as along the emblematic beaches of Levante and Poniente, making this a very fast race.
Come and have fun
For the tourists, a number of different activities are prepared, as well as for the sports enthusiasts and serious athletes from Friday 2 March until Saturday evening, after the race.
As so many events in Spain, this is intended to create a festive atmosphere in the city, which will attract the public and many participants including organize gastronomy days, a fair, sports exhibitions and competitions, as well as stands and entertainment along the way.
So if you're a serious athlete, or just an enthusiastic amateur, book a flight into Beni and join in the run. You can register on this site, where you can also find more information.
And if you just happen to be present in Benidorm that day, cheer the athletes on and enjoy the atmoshpere.