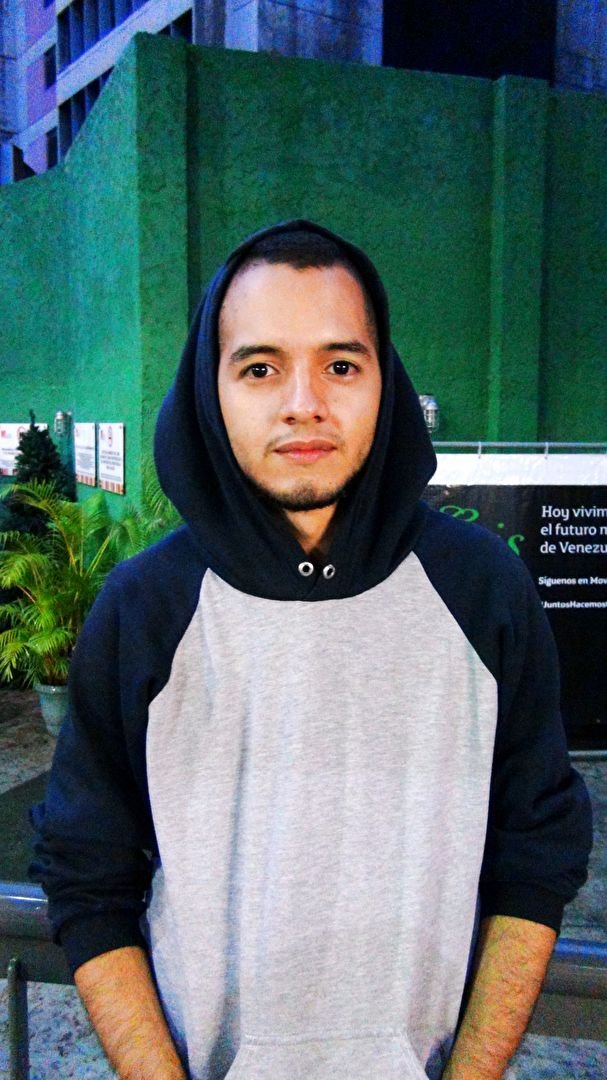 Within the chaos of our city and our country, the cultural movement towards resistance and diffusion from other forms. One of the places where activities were carried out with some frequency is in the Cultural Center of Chacao, so every week my friends and I kept an eye on the announcements of events.
Before these events we would take it to talk about our things, and then already in addition to enjoying it, in the intermission and final we took the opportunity to take some photos.
I took this one specifically to Cesar, his style goes hand in hand with that of the types of music that he likes the most, of course closely linked to what we were going to see that were rock bands of different currents but above all alternative.
---
The camera that I used is Sony HDR-GWP88V, and the editing i was done with PhotoScape.