This is Basic guildline about how use the bid bot.
---
There are some questions and doubts raise in everyone's mind before using the bid bot.
---
Questions :
What is bid bot : Bid bot is a system software design to upvote on post, In which interested person send there links(post url) with steem backed dollar(sbd) or steem to Bid bot And they get higher amount of upvote. Average bid return is to from 2x to 2.2x duble return upvote. for example if you send 0.200 sbd or steem to @flymehigh you will get $0.410 upvote to that particular post.
1. How to use ?
---
Well it's preety easy we just need to send any amount of bid (sbd or steem) to Bidbot for example : @flymehigh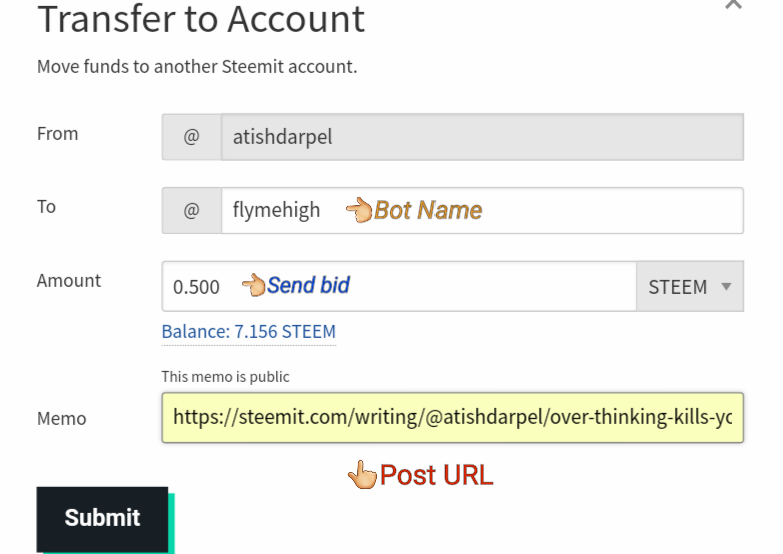 2. When to use ?
If you made a very good post and you are thinking that your post did not getting much visibility and attention so, you can use the bot as the higher post reward attracts.
---
3. Is it wise/ethical to use it ?
Yes, its absolutly ethical and under the rules. You can use a bot do not fear to try it. because, approx 97% bots run by steemit witness.
---
well there are some pros and cons in profitability so, In my next post i will be explaining how to make profitable bid so, you will not get less upvotes.
Thanks.