The bid-based voting bots have developed into a vibrant market, but there are now serious issues with the auction style used: many bidders end up with highly negative ROI.
This is an issue for both bidders and bidbot owners.
Whether by ignorance or malice, over-bidding has consequences.
I have seen single bids that are above a bidbot's stated vote value. How is that rational? Assuming it is rational, then the only conclusion is that it is meant as a spoiling tactic. And this is where the bidbot owners need to be watchful that they do not have a consistently low ROI as this may impact the popularity of their bot.
I know, the market is open and "bidder beware"; this auction style is notorious for multiple individuals bidding at near the end and collectively nudging the ROI into negative territory. That isn't what I'm talking about here: I'm talking about deliberate, calculated action to undermine the bidding.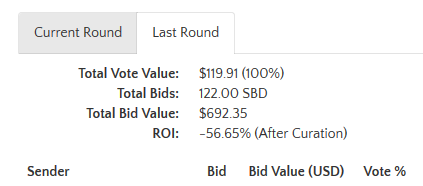 Should Bidbots be Profitable?
There was a narrow window when the bidbots were highly profitable. This goes back to early to mid-December 2017, when the price of SBD spiked relative to STEEM. But since then, they have been largely neutral in terms of rewards payout compared to the bid amount. When we factor in the 25% curation rewards, the bidder is left largely in negative territory. Hence, the bidbots are mainly used as promotional tools, increasing visibility by indirect self-voting.
Now, as the price of SBD has started to climb again, we are witnessing a milder form of the "December effect", with the SBD portion of the payout being significantly higher in USD terms. This variable distribution and its sensitivity to the prices of STEEM and (more so) SBD is already factored into the quoted ROI calculations on the Steem Bot Tracker.
This means that if "Include 25% curation" is switched ON, parity is an ROI of -25%; with "Include 25% curation" switched OFF the ROI will show as 0%. This means that on payout the bidbot vote is worth the same as you paid for it, apart from the deduction of curation rewards.
All of this to highlight that an ROI of -25% is not a loss in terms of the bidbot upvote, it is just the deduction of the curation rewards. However, when I see ROI values that are deeply negative, such as -70%, then all bidders are paying a hefty premium for their promotional upvote. Smaller bidbots are particularly prone to this but I have also seen it in the larger bots.
Proposed Solutions
The emphasis here is that deeply negative ROI impacts the bidders in the short term but also the bidbot owners in the long term.
Two solutions here: lower the maximum bid value and set a cap on the maximum total bids.
I noticed that two bidbots do have a maximum bid value, so I assume they all have, although not published. I saw this precisely because one account was massively over-bidding and triggered these maxima. Bringing this maximum down to a reasonable level, and publishing it, means more bidders have a chance to participate.
Setting a cap on the maximum total bids means that the bidbot owners can build in a guaranteed minimum upvote. Incoming transfers that push the total bids above this preset maximum will be refunded. Let me stress again, in case this point is not clear, but such a maximum also protects the bidbot owners from any disruptive over-bidding strategy.
Before anybody mentions this, I am perfectly aware that in the short term over-bidding is highly profitable to the bidbot owners and their SP delegators. I am just highlighting that the current auction style is not necessarily the best option for all bidbots under all conditions.

Implemented Solutions
I wrote most of the above text a couple of days ago and, as the market evolves and ideas are open-source, today I have found one bidbot that has actually implemented my proposed solutions: @onlyprofitbot. There may be others but this is the only one I have found. Just to add that this is not my own bidbot, nor did the owner know about this article as it wasn't published yet!
The @onlyprofitbot has both a set maximum bid and a maximum total. I think this is wise for those smaller bots that are liable to be over-bid far too easily.
However, the reason for highlighting this is to show that many users still do not understand the data presented on the Bot Tracker. I have seen comments complaining that the ROI is negative. There are two issues here.
Firstly, if a bidbot guarantees a minimum ROI of 0% there are still the curation rewards to deduct. So, as explained above, depending on whether you have the curation rewards toggle ON or OFF will determine whether, for example, you see an ROI of -20% or +5% - the actual upvotes are the same, just a different point of view.
The second issue is related to the dynamic prices of STEEM and SBD. The Bot Tracker uses live market prices for both currencies, but actual upvotes and transfers are done at the official STEEM and SBD prices published on sites such as steemd.com. When prices move rapidly, there can be a significant difference in those prices. As I write this, the official STEEM price is 4.239 SBD ($4.239) but the market prices are STEEM at $4.58 and SBD is $5.67.
All prices on the Bot Tracker are the best estimates available. The one number that is not an estimate is the percentage of a bidbot's upvote.
Conclusions
I am glad to see at least one bidbot experimenting with a fairer bidding algorithm that protects both the bidder and the bot owner. I think the very small new bidbots we're seeing should take a look at this model.
If nothing else, it will be good to see how different auction models play out.
What do you think?
---
images: steembottracker screenshot, pixabay
---
- -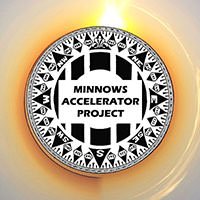 - -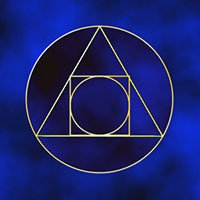 - -
Please Comment, Resteem and Upvote. Thanks!

@rycharde manages the AAKOM project and the MAP forum.

Also check out the new MAP Rewarder for passive income!