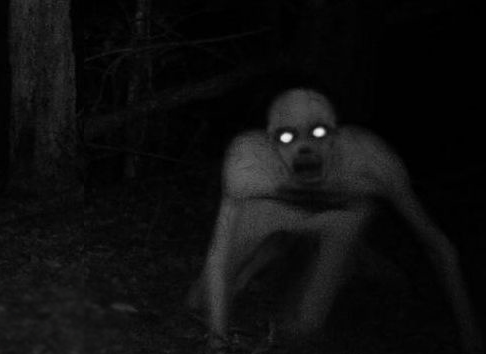 I was the exact opposite of my brother. I wasn't good at anything. I was stubborn, arrogant, disrespectful and nonchalant.
I was the black sheep of the family and it never bothered me. I was living in my own world and I liked it, until the awakening incident that changed everything.
We had just finished our secondary education and were attending pre university programs. I was 17 and my parents were seriously perturbed about my behavior and the company I kept, as I was often seen with people considered to be the black sheep in the society.
Birds of a feather flock together my mother would always caution, but I often defended myself with lies like; they were only asking for directions or trying to locate another family in the neighbourhood.
I was the tell a lie type and tell ten more lies to cover the first lie, despite being repeatedly caught red-handed by my parents, brother and neighbours in various wrong acts, and in the company of miscreants.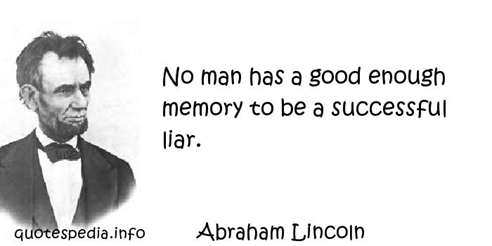 Source
Elo my brother was our parents' pride. Our mother loved him so dearly and so did our father. He was my un-identical twin brother and the fact that we were twins made everyone wonder why we were so distinctly different in everything, behavior and academics especially. Unlike me, he was brilliant, disciplined and well behaved, and had long being on scholarship right from our primary school days.
Elo and our little sister Onome were our parents biggest consolation for who I was and what I had become. In some of those hurting moments our mother would cry and complain to Heaven that she did not fail in parenting and sometimes to neighbours who brought my misconducts to the house. She often referenced Onome and then my twin brother Elo, reminding me that we came from the same womb on the same day and how could I be so different.
Often times she said I was not her child, and that no child of hers would behave the way I do, and it hurts her she can't curse the day I was born because her joy, my twin brother was born on the same day.
On one occasion, she had cried to God, asking him to take me away from this world, but my grandmother hushed and cautioned her;
stop that my daughter, he will change. You no doubt birthed then, but God did not give them the same destiny neither did he create them to behave exactly the same. Let's continue to do our best while we hope for a positive change.
Mama this disgrace is too much for me to continue to bear. This child did not take after me. This is Africa where bad children resemble only their mother. I am seriously hurt by this mama. What haven't I done? Help me ohhhhh. Eloho what have you become.
That day I had done something terribly bad. Using my mother's key, I broke into my father's vault and stole $300 (Three hundred dollars) which I squandered on codeine, loose girls, cigarettes and alcohol.
My father eventually traced the theft to me after falsely accusing his loyal staff and even our mother for weeks. He beat me mercilessly and to stupor, leaving me with a life reminder, a deep wound on my lower jaw, which is the result of this very visible scar on my lower jaw.
Still, that didn't change me; neither did it stop me from stealing. It seemed like I was possessed by a crime demon as any normal thinking child who has been caught and disciplined should show remorse and repentance, but I was different, everything about me was the opposite of normal. My mind was twisted and with every discipline, I developed a thick skin. I became tougher and even improved on my crime techniques, improvising new ways rather than change, and gradually I metamorphosed into a criminal.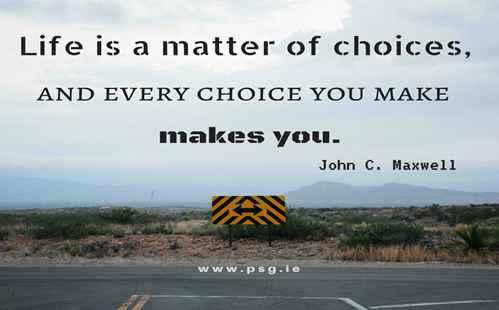 Source
My subsequent thefts were smooth. I had become a pro, a smooth criminal. This time I stole with replacements. I took out original dollar notes and replaced them with fakes ones. A friend Tega taught me the technique. He does same to his dad who is an oversea worker.
With this technique, my meticulous dad who is a Bureau De Change dealer never suspected a thing. This went on for a few months until his loyal customers started accusing him of selling fake Dollar notes.
Again I was busted and beaten; and for the very first time my day called in his police friend who was a DPO (Divisional Police Officer).
The DPO gave me a horrific picture of what a police cell and a prison looks like in Nigeria and then he told me about the absence of standard correctional facilities in almost all the states. He then admonished me to shun crime, embrace my studies and live right, and then pleaded on my behalf for another chance.
My dad then excused me with the words…get out of my sight you criminal, and like a lab rat tired of his master's experiments, I was happy to leave.
I retired to my room, feeling great pity for myself. I tried to meditate but I couldn't as my entire body and mind was sored from my father's whips. My grandmother called on me from the balcony minutes later, calling me by my birth status Ejime (Twins); a name that my parents seldom uses because they felt it was a spite on my distinguished brother and our my mother who carried and birthed two opposite children on the same day.
Twins are strongly attached and attracted to each other. More so, they behave alike, so it was a taboo to them to call me by that name, since I was the exact opposite of my brother. Grandma did what she does best (counseling), before handing me the plate of food my mother wouldn't have given me.
For weeks I did not step out of the house. My body needed time to heal. I did not even attend my daily pre university preparation classes. I felt like an outcast, and I was the sole architect of everything happening to me.
Everyone except my grandmother avoided me like a plague; at least my mother made sure of that by not letting Onome or Elo come close to me. She was always afraid after that day that I would gradually become a bad influence on them, but with the help of grandma, I painstakingly fit back into the family as she would occasionally call me to wash my father's car and soon after, my parents were beginning to assign a chore or two to me. Grandma was my guardian angel. She was always there for me, never giving up on me; but all that was about to change.
My parents were happy with my new me, but within me I longed for the street life. I loved the street fun, the narrow escapes, the ecstasy, the booze. Addiction was partially there.
---
The Event That Destroyed Everything
A new academic session had just begun for our mother, who was a banker and a student, and as usual, her weekend courses were only held on Fridays and Saturdays; which means she could only take Onome to school on Fridays, while Elo or I would bring her back home thereafter because her study time coincided with Onome's closing time. This was Elo's routine, but that week he had been invited for a scholarship screening exercise scheduled to take place on Friday so my mother had asked me to go and fetch Onome by 3pm.
With every passing hour, my grandmother reminded me. Feeling disturbed, I got dressed and left the house and with the presumption that I had plenty of time, I decided to hang out and catch up with some old friends.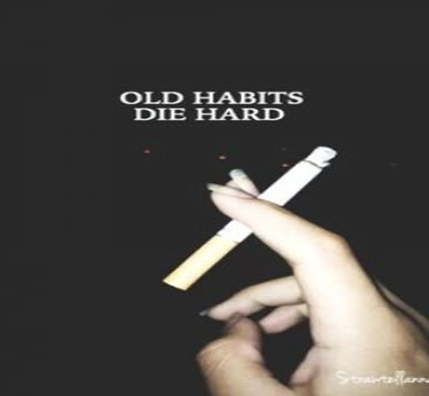 Source
We drank, smoked and played a local game called draft. We even gambled while we played and I lost all the money I had on me. Night was fallen and I had to get home before my father returns. Stony broke, drunk and oozing of alcohol and cigarette fumes, I started to walk home and just while I was approaching the entrance gate, Elo who was alighting from a commercial motor cycle gazed at me in an irritated manner.
Our grandmother who was already worried and waiting in front of the house screamed at me with the question that awakened my senses…Where is Onome? not seeing any sign of her, she exclaimed in our dialect Ogene me biko (Meaning *please my God).
Her voice hit hard at me and so was the name of my little sister. I was speechless and frozen, confused and shivering. I have goofed again and this time it was with the life of my little sister.
Elo who was already disappointed in me exclaims Oh My God, dashing back to the road, he ran towards the bus stop, flagging down a bus as he ran.
Two hours later, our parents returned but Elo and Onome still weren't back. Our mother cried, throwing things at me, calling me Oreda (Wizard in Isoko dialect) and threatening to kill me. Enough my wife, Otere (meaning "Enough" in isoko dialect) the school will take care of her, more so Elo has gone to bring her. Minutes later, there was flash light at the gate. It was Onome's form teacher. Thank you Sir cried my mother, thank you Sir, thank you Sir she continued. My father thanked him and saw him off to the road.
Finally I was relieved, but it only lasted for about 40 minutes when another panic started that Elo still wasn't back when he ought to have returned. The night grew darker and my father became terribly worried. He had gone out to look for him to no avail; he had also gone to lodge a complaint at the police station but they couldn't do much until after 48 hours.
That night I couldn't sleep and so was the next. My parents didn't sleep either, and the agonizing voice of my mother never ceased. The following day, by foot, we combed every possible route a vehicle could have taken to Onome's school, looking for any sign of Elo or anything that belonged to him.
I crawled through drainage channels and walked through stagnant waters, I approached lunatics and homeless people, but nobody saw a thing. Elo had mysteriously vanished into thin air and it was all my fault.
48 hours later, Elo was declared missing and possibly abducted.
This was all my doings, my mischiefs. I cried like never before. The news and the pain it brought along was unbearable. A part of me died and that very moment, I lost the will to live.
My mother was filled with rage and ready to kill me, but family and friends restrained her. I didn't know who to turn to for forgiveness, I looked up into the sky seeking for absolution from the almighty God and with every passing day I was haunted by my foolish deeds.
My parents finally gave up on me and so did my grandmother as I was eventually moved to a correctional facility. More so, my father's friend the DPO was absolutely right. The place was dreadful. There is truly no place like home.
It's exactly 5 years today since Elo disappeared and till date, he is still missing.
Though I am a better person now, I still cannot forgive myself for the pain I bought upon my family that loved me so much and the pain I brought upon myself. I am still haunted by my past and there is no escape, no hiding place.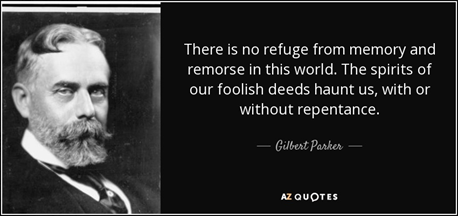 Source
The End
---
@nicewoody69 Stories