Hey guys, hope all's well. Many of you in Binance may already know that the coins with <0.001BTC values can be converted to Binance(BNB) coin.Well, if you didn't know please do read through...
Now you may ask why should i convert it? Because you won't be able to trade them as they as very low in value and wont even be able to cover the trading fee...
As you can see that i have many coins in here and im glad that Binance has come up with such an amazing idea that none of their counterparts (that i know of) have come with.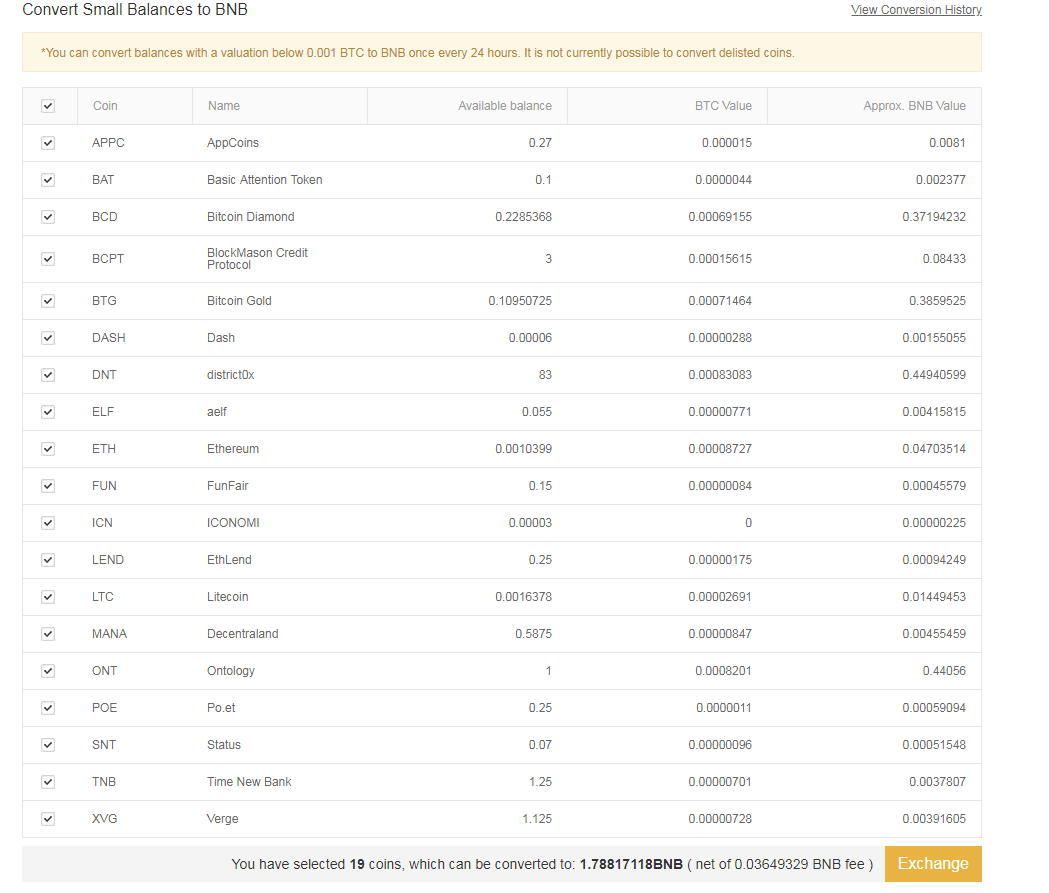 As you can see there are 19 coins and once i convert them i can get as much as 1.78 BNB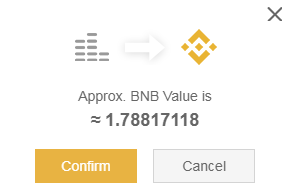 WOW smooth and sweet...
With that said i also want share that Binance is the worlds largest crypto exchange and has actually doubled the commission rates for each new referrals and that has led to a beautiful spike of ~23% today in BNB/USDT...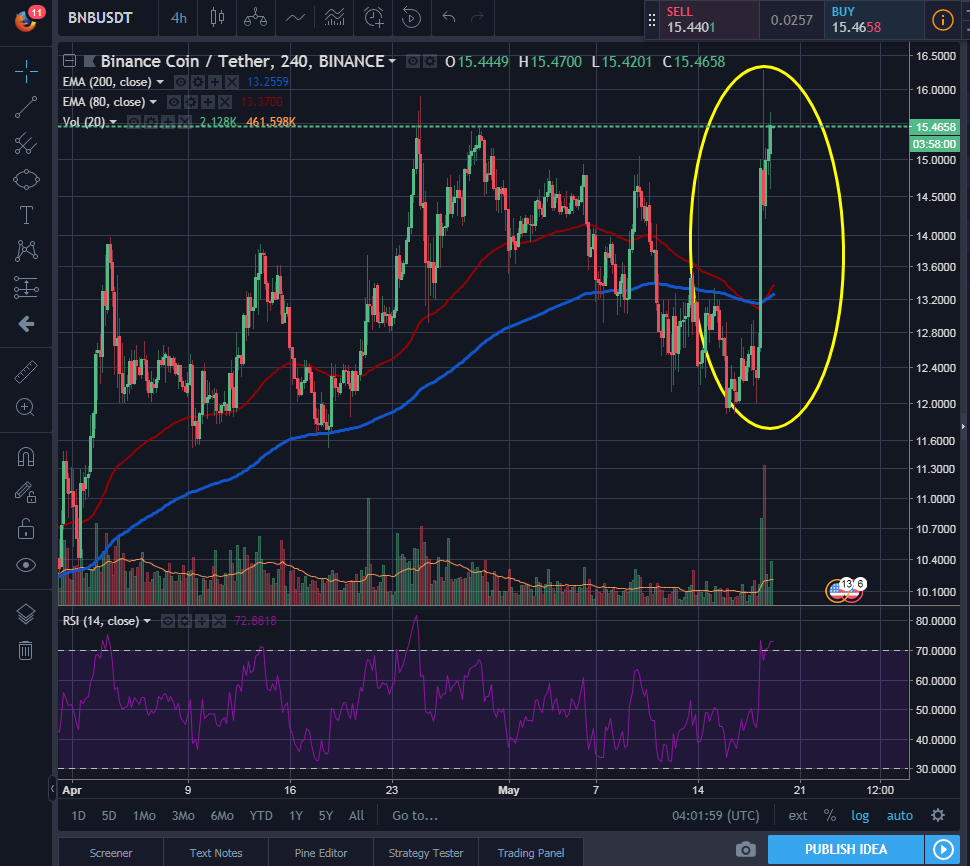 Hope this was helpful and informative peeps and do sign up to Binance if you haven't yet and would be nice to buy some BNB too during a drop...
If you enjoyed it please do post your upvote, comment, resteem & follow.
Bitcoin : 1EDEU9A9D1pJYGkM8JaEEUgdH7U8yUNeXp
ETH & ERC 20 tokens : 0x277be3fe5b9b6fed7eff380bff320f9c1caf69a2
Steem & SBD : @amreshchandra :)