It has been all over the social media yesterday and even the whole day today, a lot of people have posted on their walls that Binance was hacked and lost 7,000 Bitcoin (BTC) or $41 Million. I guess most people are really clinging to its popularity getting viral and some people will just let everyone know out of goodness sake to let their fellow traders get warned.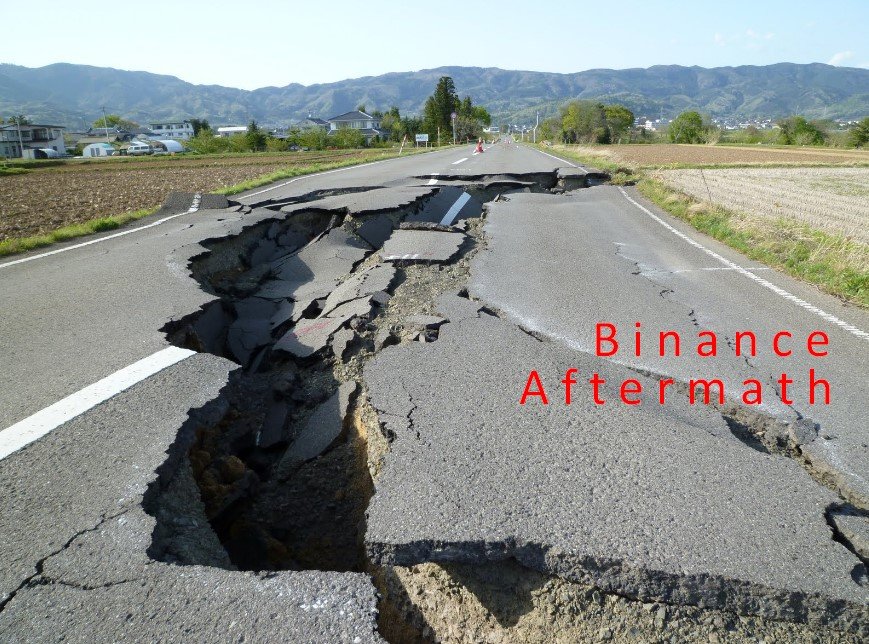 Image source
Our voice matters. Of course, but let's always weigh things out if we are going to let others have a good impression about cryptocurrencies and trading or they will really get scared to even try it for themselves.
Binance isn't really much affected and $42 Million is just a piece of cake for them. It didn't even agitate the top 10 cryptocurrencies on the market today and BTC continues to climb up to 2.74% versus USD. Though the remaining altcoins kinda suffered a slight dips but it just seems normal.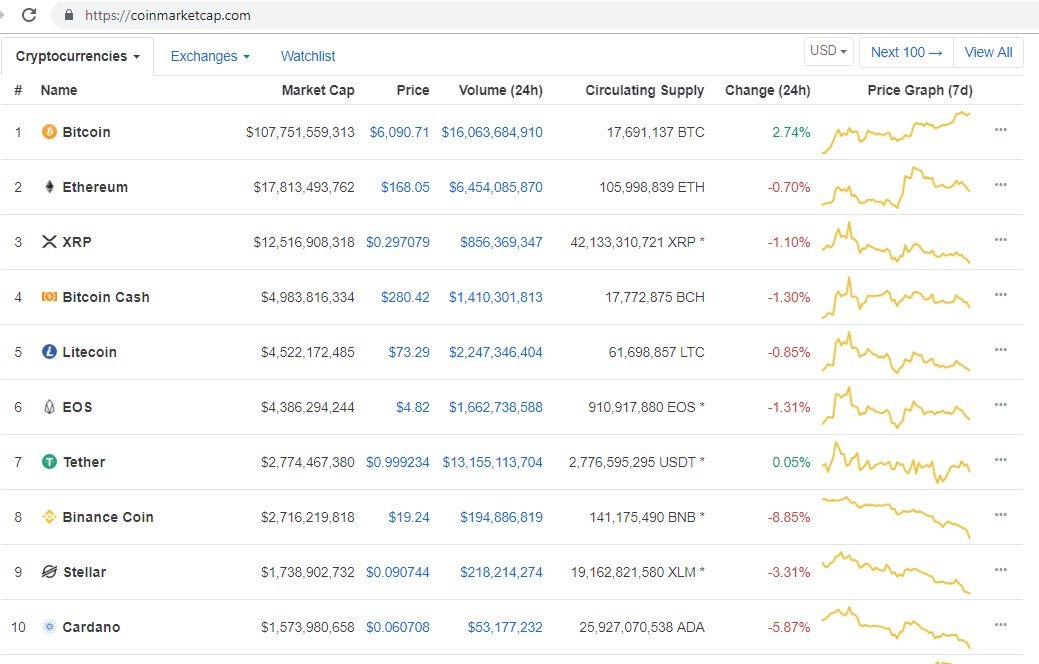 Screenshot source: Coinmarketcap.com
STOP speculating that what happened is an inside job since we don't know for a fact that it's true and proven those allegations towards the Binance Team. Who woud ruin themselves to the public and let everyone lose their trust on the largest exchanger on the planet?
I was thankful that I was also warned. I already lost my access to Binance since my phone was lost and its gonna take me a real hard time resetting the Auth Keys and 2FA for that matter. I am just really glad that I was able to not only diversify my finances to a lot of different altcoins but also with exchangers as well.
I was clearly aware of the Coincheck Hack because I always receive a notification through my email whenever BTC surged or dipped by 10%. Then found out that I was no longer receiving those notifications. To my surprise, they were also hacked.
Some memorable trading sites that got hacked was Mt.Goh, POSWallet, Cryptopia, Yobit, Bitfinex and Bancor. Searching the internet for other exchangers bewildered me to see Poloniex, Bithumb and ShapeShift on the list! Check it here: Exchangers that was hacked according to year
Let's just leave it and go on with our daily lives.
This should not let us stop from reaching our goals and learn to be wiser!
Real lesson to all of us, store our digital assets to our wallets and keep it extra safe. After the exchange from a crypto-pairing, then transfer all the funds to our wallets. If we sold our coins to USD then why not withdraw those funds and turn it into fiat? Which by the way you can store safely into banks (for the mean time) - Hold your horses, I don't intend to promote banking here.
You hate banks? Then nobody should've been using banks since the world began. You hate credit cards because of large fees? Probably you just always forget paying your outstanding balance on the due date. Or probably don't really intend paying what you owe at all.
If you are ready to trade again, then go ahead and exchange your fiat to cryptocurrencies.
Thank you so much for dropping by and reading my post.
This is @fycee, would be really grateful for an upvote. Follow me too for more blogs like this. See you on my next post.
This post was also shared into publish0x
with few seconds interval.