L2Exchange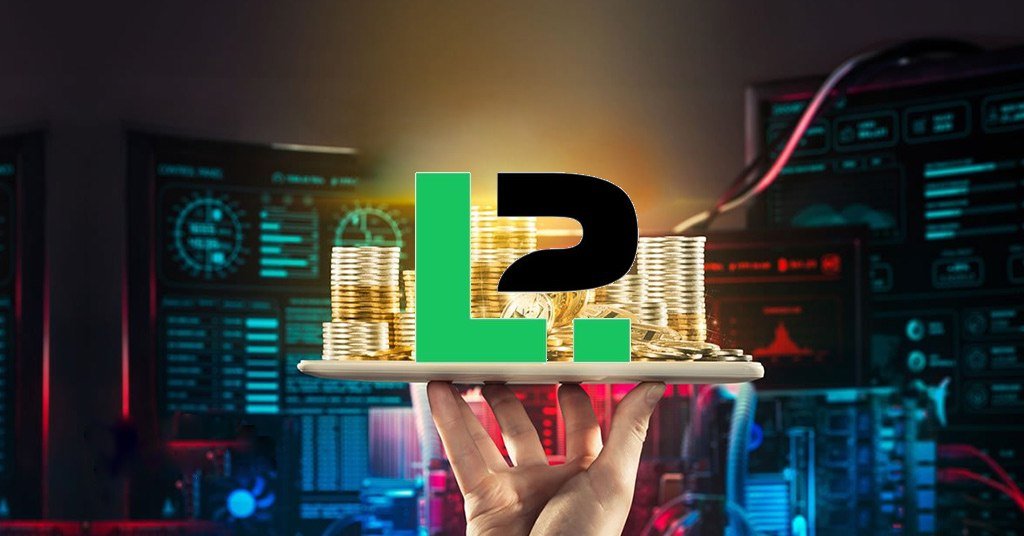 Our Level2 Exchange is unique and the first one to combine the features of a DEX and a CEX. L2 takes advantage of the features a DEX offers, like decentralized deposits and applies them into a centralized order book. Users have full control over their balance and at the same time benefit from high speed transactions. L2 Exchange is made for everyone, professional traders can take advantage of a fast API connection, low latency or HTF, new traders will greatly benefit from the simple and very intuitive interface as well as fast deposits and withdrawals. Broker Partners and Market Makers will also experience many benefits in using our exchange.
Advantages
L2 Exchange has many advantages over traditional exchanges like HFT, Margin Trading, ETF, FPGA, FIX API and many others. HFT (High Frequency Trading) is often used by investment banks or hedge funds and uses a powerful system to transact a huge number of orders at super high speeds. HFT allows users to execute a large amount of orders in seconds which gives them a big advantage.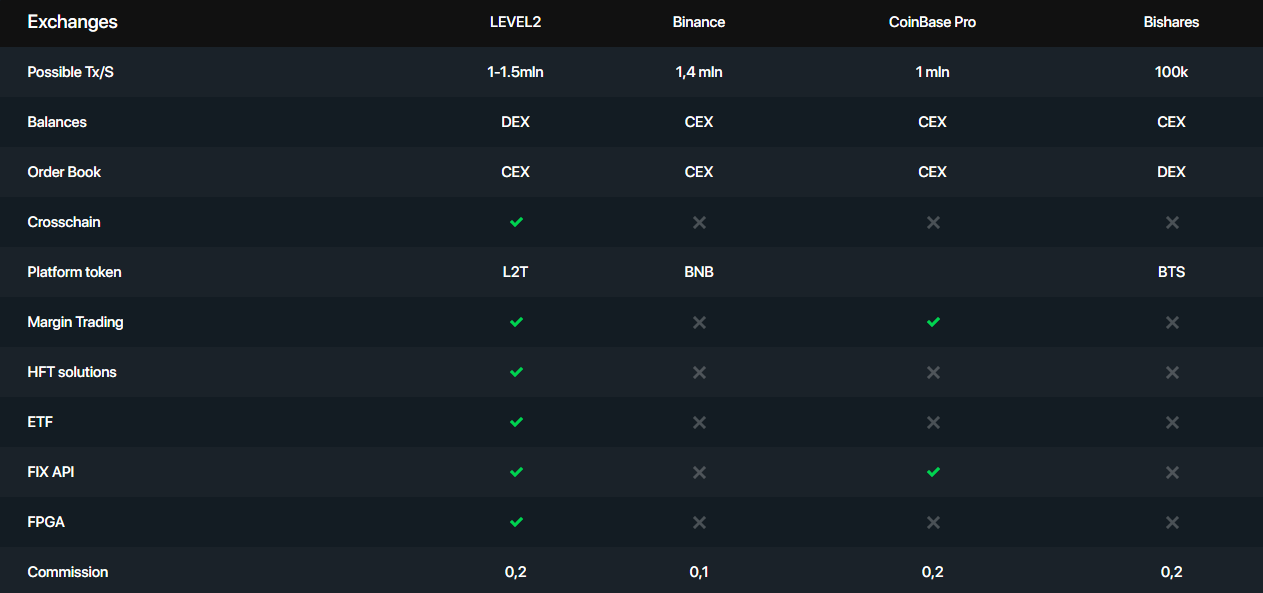 Margin Trading can be a great tool for experienced traders, unfortunately not many crypto exchanges offer this option, L2 Exchange does and anyone can make use of it. Margin Trading essentially allows you to borrow money from the exchange and use it to buy a larger amount of cryptocurrencies.
Additionally, we also offer a FIX API. The Financial Information Exchange (FIX) API creates a smooth flow of real-time data between the users participating in the market and offers a few unique features like really fast transfers of information or anonymity. Check all the advantages at https://l2.exchange/
L2 Exchange offers a wide variety of order types like stop-losses, take-profit and more advanced ones like OCO which is a pair of orders that cancel each other out whenever one of them is executed. Most exchanges out there only offer the few traditional stop orders which aren't great if you are a professional trader. We also offer a few different financial instruments like Futures contracts, Index Funds or PAMM investments.
PAMM investments are a way to earn money without having to trade. Users can invest their funds into the accounts of other traders and receive a small percentage of their profit. This is a great way for new traders to earn money but also for professional traders to trade with larger amounts of money.
We are trying to build something new and unique that will help everyone, check it out at l2exchange.space and give us your thoughts on our Telegram channel https://t.me/level2chat