Earlier this month, the cryptocurrency world witnessed a large-scale attempt to manipulate and rob the Binance funds leading to a drastic drop in of prices in the global cryptocurrency market. The hack lasted for 2 minutes and Binance had managed to halt all withdrawals immediately, ensuring a failed hack attempt.
Binance had announced recently that anyone who would provide information leading to a legal arrest of the hackers would be rewarded with $250,000 bounty.
They recently posted the progress of the hacker bounty on Twitter.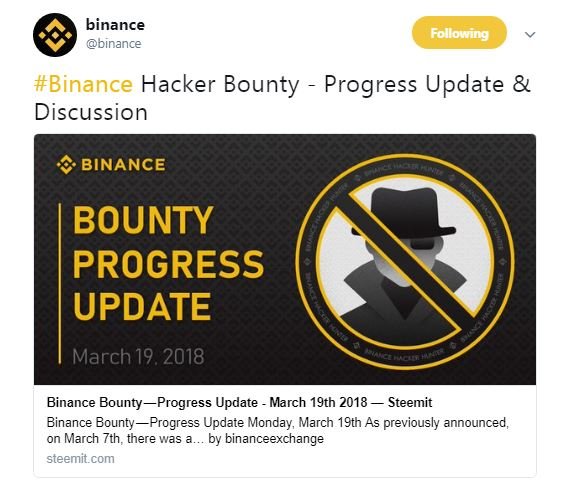 Binance's tweet regarding the Hacker Bounty
They officially confirmed saying:
"As a reminder, we would like to confirm to the community that our system was not compromised during this event and no unauthorized data was accessed."
Read More: https://cryptoflash.io/posts/620726