As you may know, Binance occasionally asks it's followers which coin they should look into adding next.
So, yesterday I created a poll based on the top coin suggestions for a Binance.US listing from comments on Binance's Tweet: https://twitter.com/TheycallmeDan_/status/1220930389851508738
The poll is starting to pick up steam ;) and there is one day left in the voting with Steem and ETN neck & neck.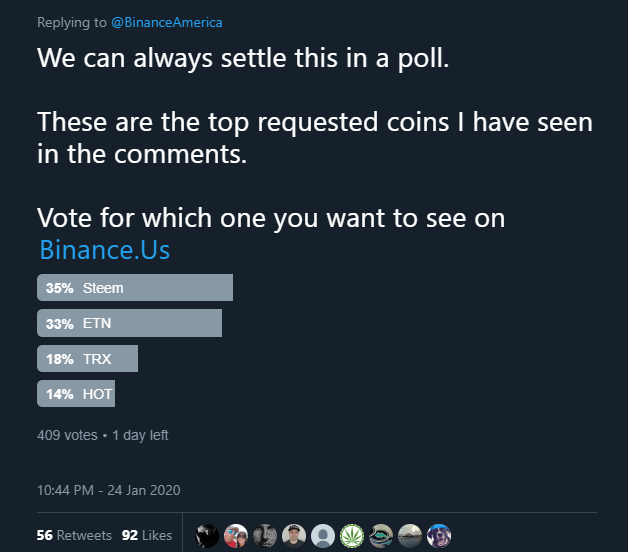 I am giving Steemians a second chance at earning an upvote by voting in the poll.
Post proof of your vote below to receive an upvote.
Post Beneficiaries: 100% @steem.dao