Binance Shut Down
Binance is currently shut down completely. No buying, no selling, no updates on the prices, no deposits and no withdrawals. This obviously was and still is very concerning when it randomly started happening last night with no heads up from binance before it happened. I know I personally am still freaking out because I sent over a lot of etherium yesterday to binance and have yet to receive any funds or any messages about it.
Finally updated
Although after lots of panicking from everybody, Binance finally tweeted out about the website being shut down for construction and that it will be back up at 4 a.m. UTC time. They continue to update us every 2 hours on twitter with new news and the status of the website being up again.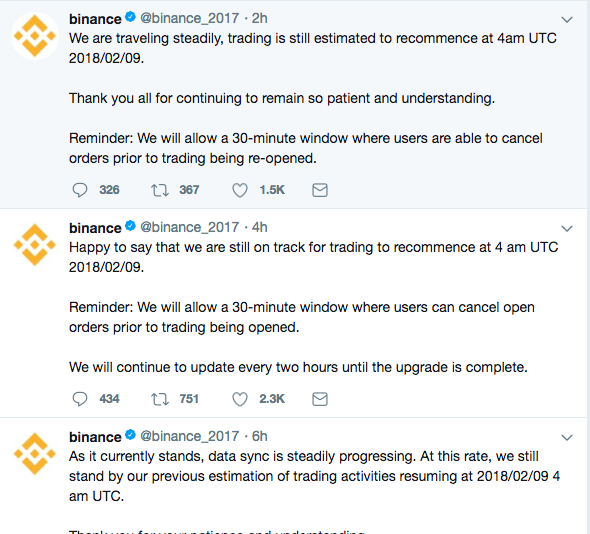 Open Orders
Binance also released info saying that once they open up back up they will give all users 30 minutes to cancel open orders if they would like too. This is great news for a lot of people because if you placed an order for an exact price and it changed a ton once the site went down you would not be a happy crypto investor!

Binance NOT Hacked
A lot of people have been claiming that they have been hacked and are trying to fix it right now. People are claiming this due to the face that there was no heads up about the website shutdown, which in all honesty is sketchy and a stupid thing for binance to do. Although Binance did see these rumors people were spreading about being hacked so they tweeted out saying they were not and put there crypto wallet address on twitter to show people they were not hacked. As you can see in the picture, they are doing just fine and did not get hacked haha.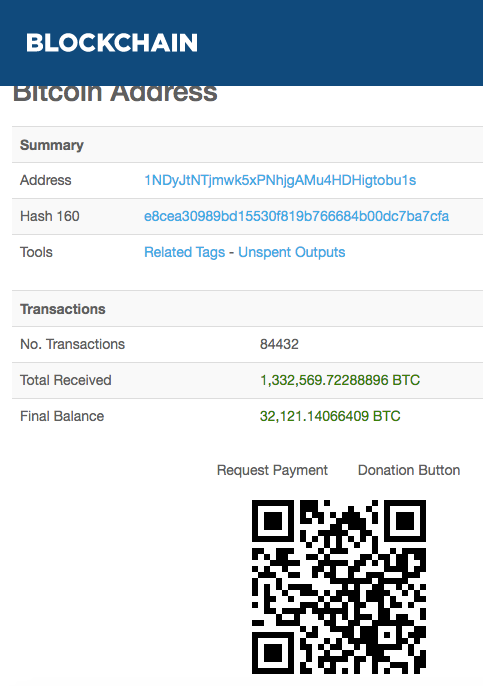 This was just a quick update for all you binance users, hopefully it calms your nerves a little if you were panicking like I was. I will make sure to update everyone if more info comes out! But hopefully in about 7 hours we will all be back online and trading some cryptos!!!!!
Thank you for reading! Please upvote, comment and resteem!