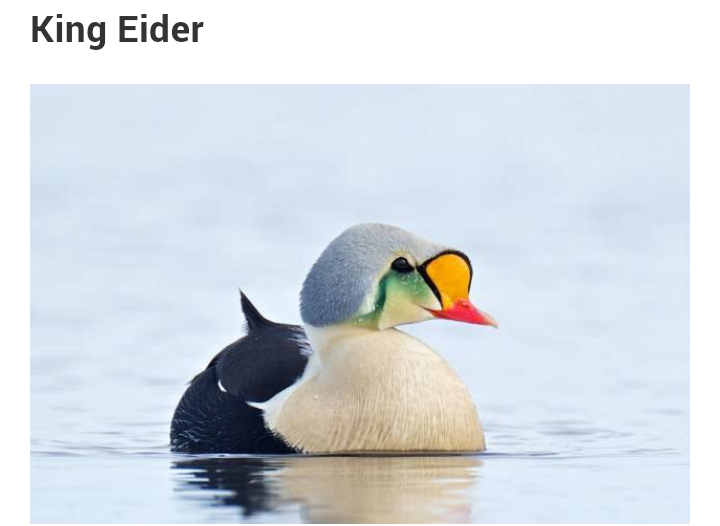 The King Eider is a large duck that lives on the coast of North America. It lives alone for most of the year but joins flocks during the spring time migration.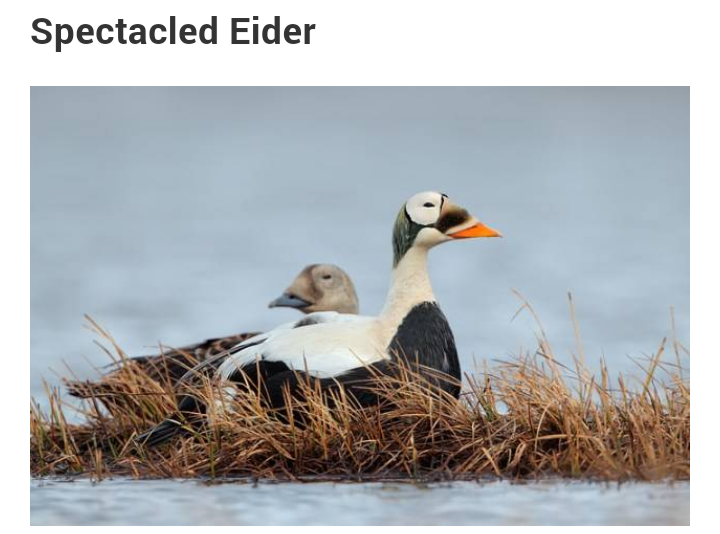 The Spectacled Eider has facial feathers that extend down to the nostrils. The males have striking colors, with a pale green head, bright orange bill and the white spectacle-like patches around the eyes.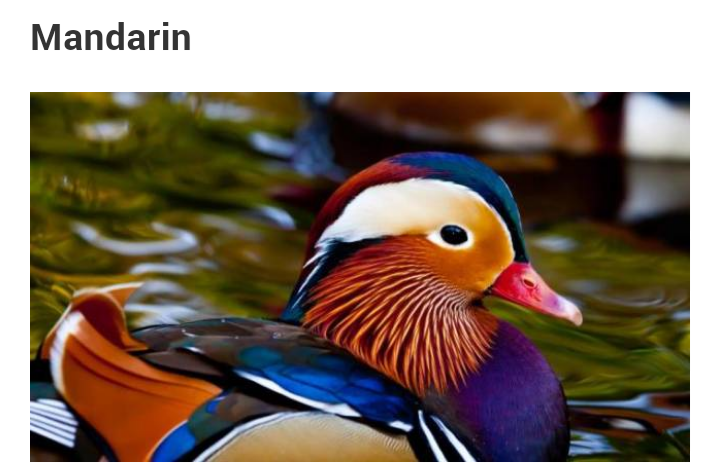 Mandarins are one of the few duck species that are not hunted, mainly because they taste awful. They are also one of the most colorful ducks in the world. Unlike many ducks the Mandarin prefers to nest in trees.