Over the break when we weren't with family I would walk out to the woods with my moms camera and take pictures of the various species of birds that flew through and nested in the nearby area. The cold brought all sorts of birds to this spot because they were gathering food for the cold winter ahead of them and the long fly south.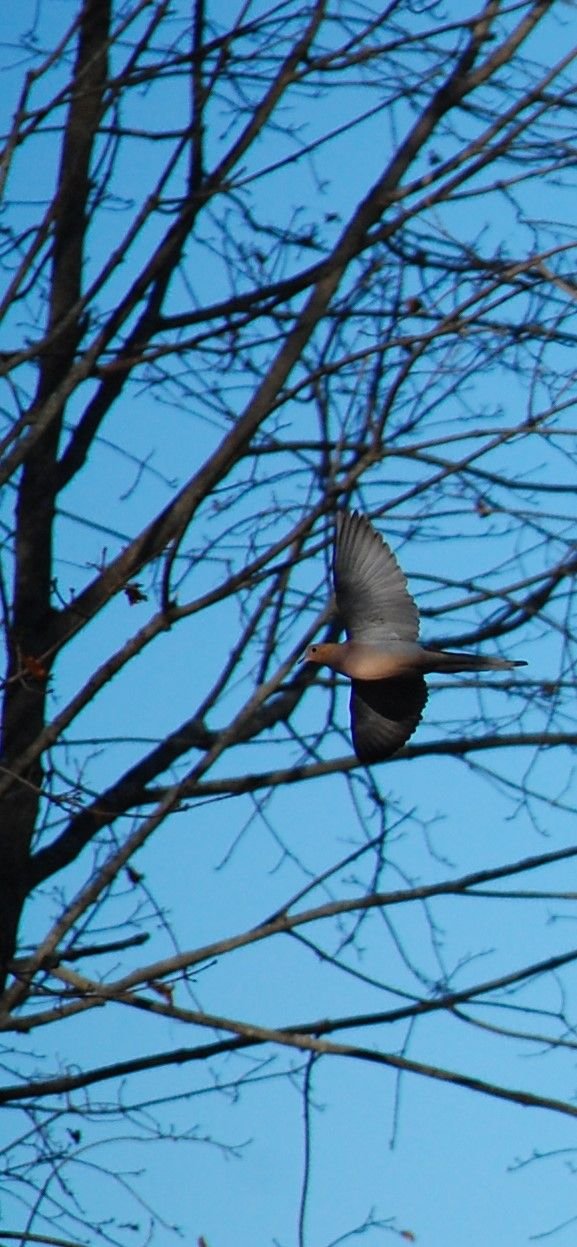 This shot is of a Mourning Dove flying from one branch to another with it's wings spread wide. it was a beautiful sight and I almost missed it because it was moving so fast and I was 20 ft away from it(above).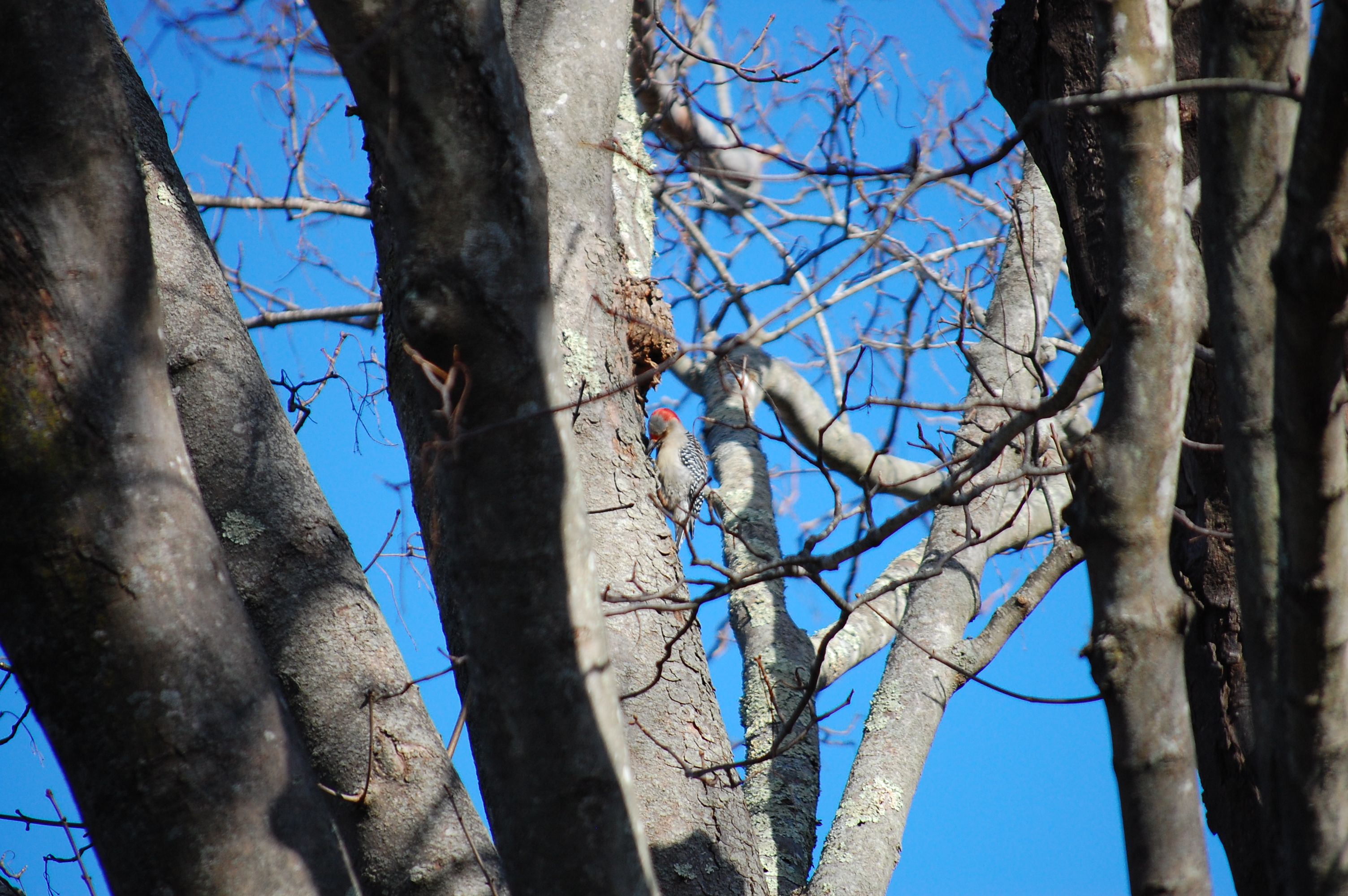 This shot was of a Red Bellied Woodpecker pecking a tree. Although it didn't see me the woodpecker pretty much posed for me in the tree.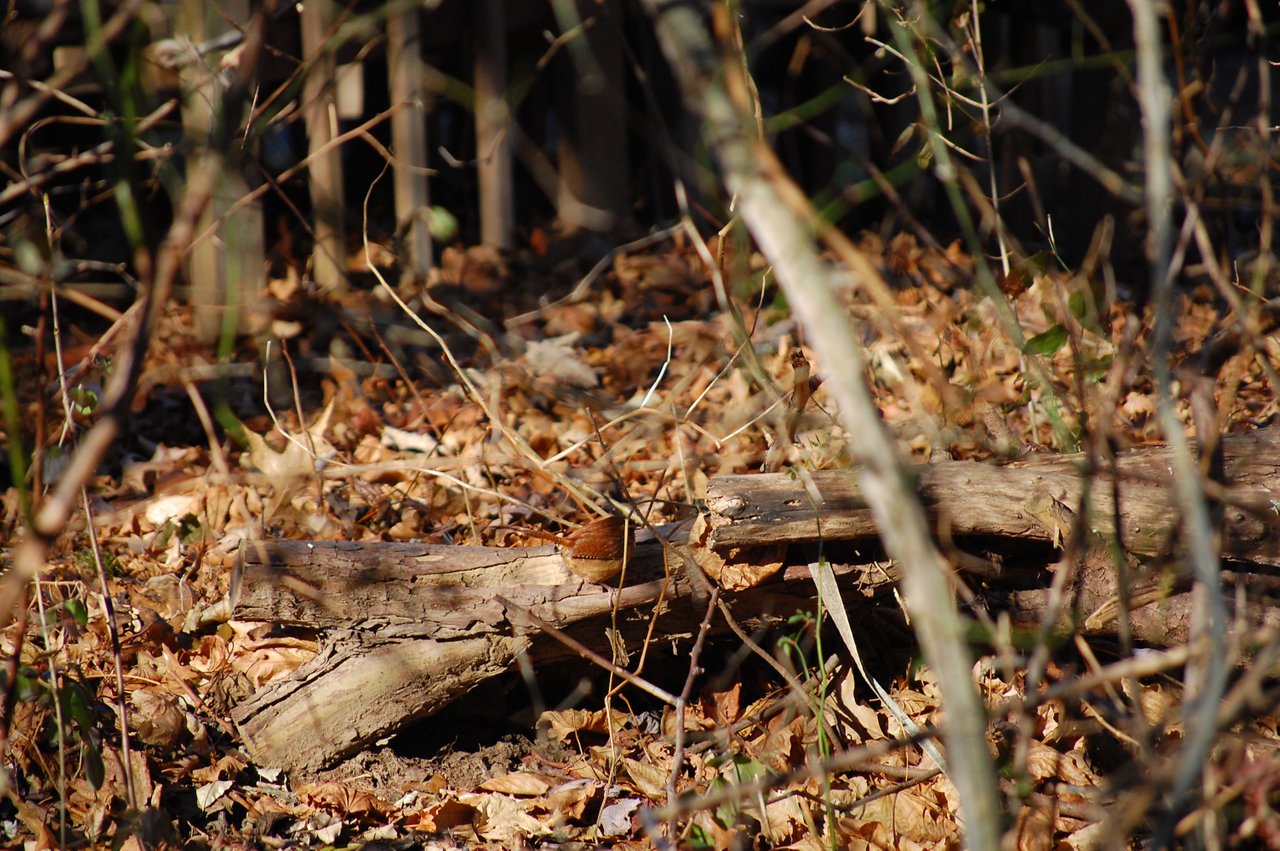 This little Carolina Wren was exploring the area when I found him jumping around this branch.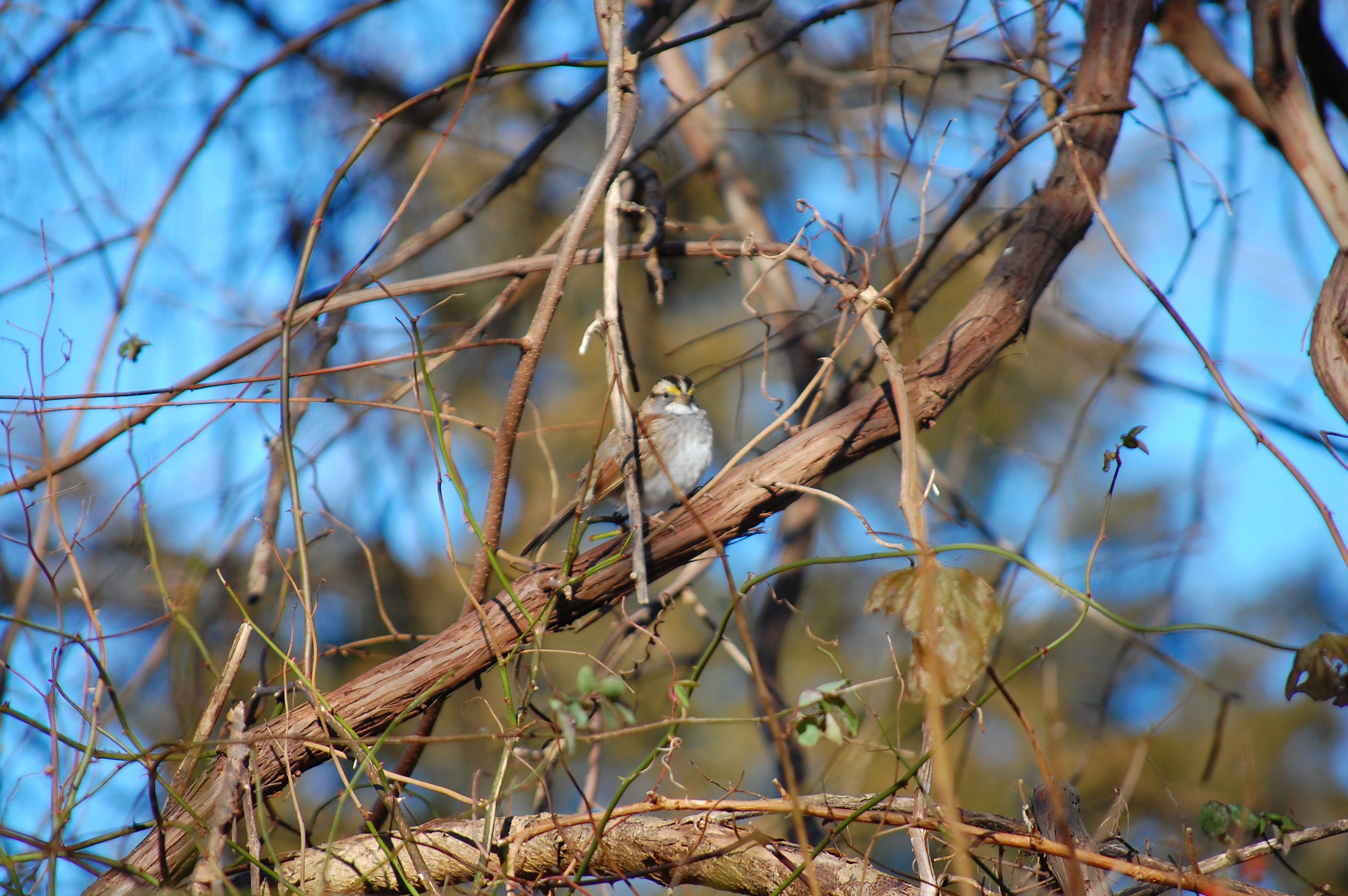 This is a male white throated sparrow it is one of the hardiest birds. It endures the long and cold winters and seems content to do so.