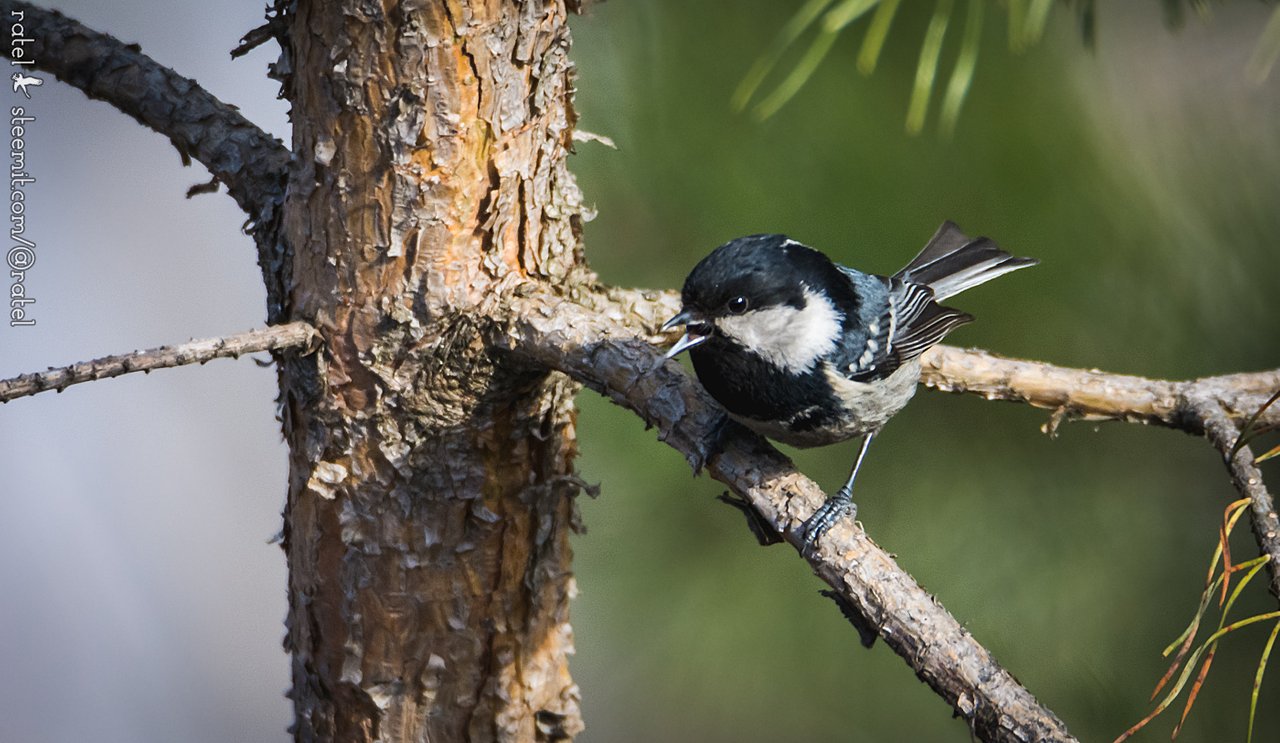 🔶The coal tit or cole tit (Periparus ater)
This little tit has a very strange name in Russian. In the old days she was originally called something like "Masky". For her characteristic black head mask. But then, probably someone was mistaken in just one letter and it got the name "Moscowy". It also has alternative names - mossy, lesser tit, black tit.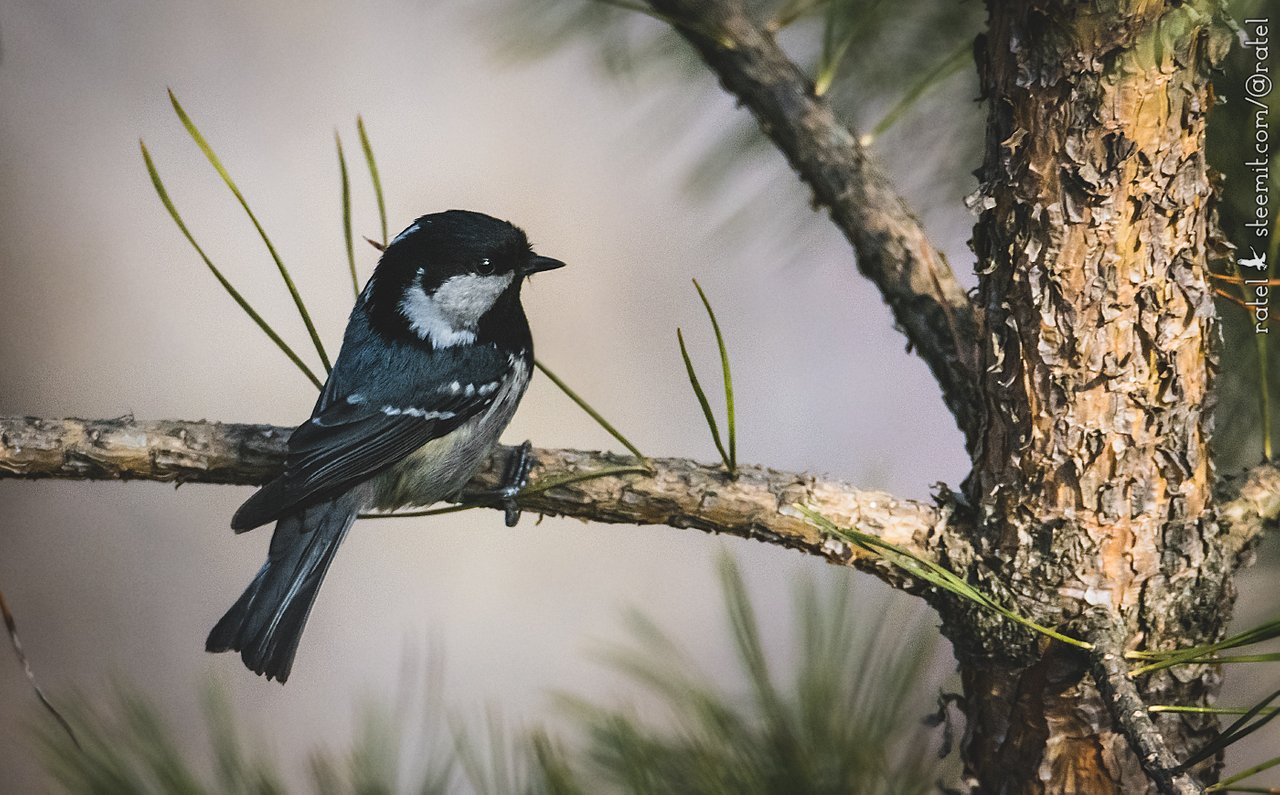 This titi found in our citymuch less frequently than other numerous tits, such as the great tit, willow tit. This is due to the fact that she prefers coniferous forests, so its largest amount is far outside the city.
But they can easily be found in spring and autumn, when they roam. And some of them may even stay nesting in mixed forests.